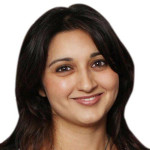 Reena Ranger – Founder & Chairwoman WE
I was lucky enough to have attended many events through the course of my work and family life. I heard many inspiring speakers, and the wisdom they imparted stayed with me long after the event ended and this broadened my horizons and sometimes helped my imagination to run free.
After having my children I felt out of the loop. I was looking to engage my mind in the way it once was when I was in the office environment. With my new family (and the different way my mind was now occupied!) I soon found that I was not alone in this feeling. Many of my friends wanted inspiration as to what to do now, what the possibilities were and how to get there. Others were looking for new opportunities or ways to grow and enhance existing ones.
Other women wanted to get involved in issues they felt were not being addressed or even discussed, whilst some women were passionate about getting involved in public and community services to help shape the world around them. Repeatedly, there were discussions had about how women can juggle all of these things in life, family, career, community and whether it is in fact possible to have it all.
These issues became the inspiration for the original WE events.
There was a clear need for an organization providing women a forum, a platform and a network where they could find support, mentoring and inspiration to try and get out of life everything they wanted.
It seemed logical to bring my two worlds together, bring speakers to anyone who was wanted to hear them with no requirements to entry. I spoke to Mona, who was and is my friend and neighbour. She was excited and behind the idea and WE was born!
Together Mona and I have created an exciting platform for people to come and hear about how others have achieved their goals in life, it is a place to network and meet like- minded and totally new people. WE is a place to be engaged, encouraged, empowered and enabled to do whatever that special thing is that makes a difference to your life as you see it within a friendly environment.
I hope that WE will help women to find that inspiration to do whatever they wish to do.
We would like to reach all those women who want to find that special something and didn't know where to look and those who want to hear inspiring stories first hand but don't know where to go.
WE encourages mothers to bring their daughters and sons, to allow them to hear inspirational stories which may help to shape their future. WE is a grass roots organisation, no annual fee or membership required, WE is simply trying to truly empower. WE is a wholly social initiative run by volunteers and through our networks we are hoping that you may create networks of your own.
We encourage men to attend our events and always have one male speaker to ensure we keep a balance
What started off as 8 events over two years is now a thriving community and network of friends.  WE is now 3 years old and over 12 events later we have grown to add more and more to our activities. Please do join us. For WE to work, we need YOU!
Reena Ranger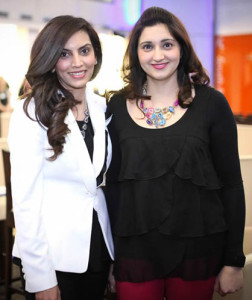 We are growing and transitioning and putting together a new team of volunteers and initiatives. Sadly due to other commitments Mona is no longer a part of the day to day running of WE, she is a committed champion and supporter and I &WE will always be thankful to her for bringing an idea to fruition and so much more.
WE now has multiple activities in addition to our main events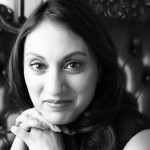 Our monthly online blog called GRIT edited by Sunita Behl. It is less lifestyle, more life! It is a place where the WE Community share their experiences and stories. A place to read about the things in life that aren't often talked about but probably should be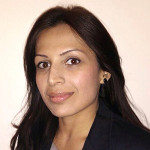 You Me & WE, our charitable arm – headed by Kajal Patel with Pritti Virdee and Dee Vara Together we can make a change to the lives of people around us by donating our time, resources and raising awareness for various causes
WEFocus –  This is our discussion group. We meet three times a year and hope you will join us and engage, embrace and enhance the debate. We aim to take issues pertinent to our wider community and discuss what they actually mean to us; to look at perception and reality and see if in fact they are one and the same.
Please share our enthusiasm and spread the word and we look forward to seeing you soon.