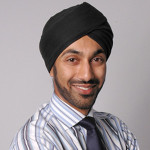 Kulveer S Ranger FRSA
Chairman – WE Focus
As proud WE Champion I am delighted to have been asked to chair WE Focus. Discussion is good but sometimes we avoid the elephants in the room for fear of seeming ignorant, insensitive or just not politically correct. WEfocus aims to provide a forum to air our thoughts on some key questions that we may think we understand but really want to discuss in more depth and find out what WE really think! So I hope many of you will engage, embrace and enhance the debate by getting involved and I look forward to hearing your thoughts.
Women Empowered has always engaged, encouraged, empowered and enabled. We are now looking to take issues pertinent to our wider community and discuss what they actually mean to us; to look at perception and reality and see if in fact they are one and the same. We want to talk about issues that we should talk about and see what our community really think.
WE Focus is a discussion group. It's a place to share your thoughts views and opinions and learn others' perspectives. It aims to engage and encourage people into discussion and debate and break down barriers and question perceptions.
Please join us and engage, embrace and enhance the debate.
Join our subscription list to be informed of our next topic and event date. Please use the sign up form on the right.
Should we remain or leave the European Union?
Wednesday 25th May – 6.30pm for 7pm
Location : The Mandeville Hotel (Nr Bond St Station)
Once again WE Focus invites you to join us for an evening of debate and opinion. Our topic is a simple question but by no means an easy answer: should we remain or leave the European Union?
This question has divided the political spectrum, economists, security services, journalists, business leaders, families and friends. It can be said there is no simple answer as the question strikes at the heart of fundamental concerns such as nationhood, democracy, political stability and even peace in our time.
I look forward to hearing your thoughts and views as we grapple with what is the most important question for a generation.
To reserve your place please email Kajal at focus@womenempowered.co.uk
Best
Kulveer
Chair – WE Focus
Thursday 4th June 2015
"Elections – what are they good for…?
Chaired by Kulveer Ranger
Thursday 18th November 2014
"Are we all a little bit racist?"
Chaired by Kulveer Ranger