Date: Thursday 5th March 2020
Time: Doors open at 6.30pm for a 7.45pm start
Venue: St. James Court, A Taj Hotel, 54 Buckingham Gate London, SW1E 6AF
Our speakers share their experiences of matters of the mind; from restoring and maintaining good mental health and well being to creating a positive mindset, building resilience and strength to achieve great physical feats along with other mind matters because mind, matters.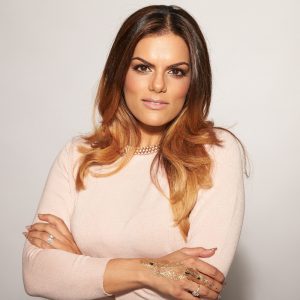 Neev Spencer is a TV and radio broadcaster best known for her award-winning shows on KISS FM. She's one of the UK's most loved broadcast personalities and the first British Asian to cross over into mainstream radio with great success.
One of the industry's most bookable names, she's toured the world at major venues and events supporting the likes of David Guetta and Hardwell. She's performed and; hosted for Nike, Adidas, Selfridges, Smirnoff, London Fashion Week, Red Bull, Nokia, Grazia and Cosmopolitan Magazine – to name a few.
In 2014, Neev turned her attention to TV, writing comedy, and performing and appearing as a reg- ular guest in several UK TV shows, including Channel 5's Most Shocking Moments, When Talent TV Goes Wrong, and Big Brother's Bit on the side.
Alongside Radio and TV work, Neev is a proud ambassador for five charities, including The Prince's Trust and Global Citizen. She recently hosted the Teenage Cancer Trust's concert at the Royal Albert Hall and the Iftar Mental Health Fundraiser at Kensington Palace, as well as the UK's first ever Global Citizen Live event. She chaired a debate on youth violence at Google HQ with HRH the Prince of Wales. Supporting good mental health is a subject Neev is very passionate about. In 2017, she appeared as an expert panellist on BBC 5 Live's 'Mental Health Mum Takeover', hosted the Maternal Mental Health Awards, and made a film about her own experience of post-natal de- pression for Heads Together. She has has addressed MPs, spearheaded the radio industry's hugely effective Mental Health Minute. This was an unprecedented event, which saw 300 stations coming together to raise awareness and also hosted backstage at Music 4 Mental Health, interviewing celebrities such as Ed Sheeran, Ella Eyre and Olly Murs. She hosts monthly Facebook Live sessions about mental health and wellbeing for the Prince's Trust, a concept she created, and is currently undergoing training to become the first celebrity Shout Crisis Text Line counsellor with Mental Health Innovations.
Neev has become known as a broadcaster who isn't afraid to tackle challenging topics. She has a remarkably honest and genuine interview style that inspires people across all different backgrounds to open up, whether members of the public, Hollywood stars, or members of the royal family.
Returning to speak to us as a mum of two, Neev will share her thoughts and experiences on her own journey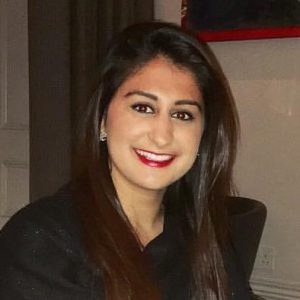 Leah is the first British Asian Woman to swim the English Channel
A gruelling feat of 30 miles in cold water for 15 hours. A triumph in physical strength, stamina, mental strength, resilience, perseverance and determination. More people have climbed Mount Everest than they have swam from England to France. For some, the threat of hypothermia and even death would put them off, but Leah pushed on.
Following the swim, Leah has given talks at schools sharing her story on how she motivated herself to keep going. She champions a positive mind-set and reflection as a means to finding success in anything you want to achieve.
Leah has single handily raised £175,000 for charities and runs an award-winning business 'Pop up, Party & Play'.
Pop Up, Party & Play hold workshops with children from disadvantaged backgrounds using the framework developed after she swam the English Channel to help them achieve anything. Additionally, providing pro bono consulting to a number of childcare providers, helping them offer the highest quality childcare and ensuring they adhere to OFSTED regulations and standards.
Dedicating most of her life to helping children, she was named the Women of the Year and Most Inspirational Young Person 2019. Mostly recently been honoured with The British Citizenship Medal joining an exclusive group of 400 people throughout the UK for her contribution to the community.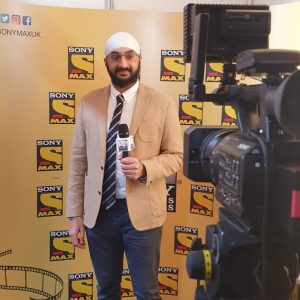 Monty Panesar is an International cricketer and one of England's finest spin bowlers. He is the first ever Sikh to play for his country. He has taken over 700 first-class wickets during his career, which included spells with Northants, Sussex and Essex. He was born in Luton, Bedfordshire, where he lives with his dog, Rambo.
He has been open in talking about his mental health experience, with feelings of paranoia and anxiety that came after a loss of confidence.
Monty is an author and his book "The Full Monty" is out now.
Running Order for the event:
6.30pm – 7.45pm Doors Open for networking
7.30pm – Canapés Served
8.00pm  – Welcome address by Reena Ranger
8.05pm – Address by Neev Spencer
8.15pm – Address by Leah Chowdhry
8.25pm – Address by Monty Panesar
8.35pm – Q&A session with panel of speakers
8.55pm – Closing address and vote of thanks
9pm -10pm – Dinner and Networking
PRESS RELEASE - To follow
Disclaimer: Speakers may change without prior notice. All partners at the event are individual third parties and personal due diligence should be done.
Women Empowered shall not take any responsibilities for any transactions done with any third party organisation.
Please Note: Photos and video recordings may be taken at this event and used on social media sites. Anyone that do not want to be included please let the organisers know.