Our speakers will share their brave and bold stories, embarking on new paths and careers, overcoming personal adversity and achieving their goals. We hope these stories and journeys, will inspire us to be brave an bold and do whatever that special thing is that makes a difference to our lives as we see it.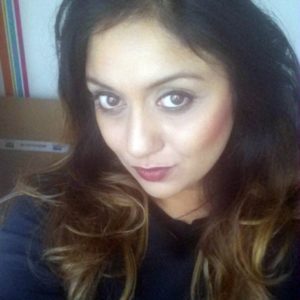 From aged just 16, Sam already had a strong passion for cooking. She would dream up cake and dessert recipes and ask her mother to bring as much back of it as she could during her weekly shop.
Word spread and Sam quickly became known as the go-to person for exquisite cakes and sweets when there was a local event. Sam conceived the idea of a deep red velvety ladoo topped with golden almond chips. The potential client was apprehensive at first – who had ever seen a red ladoo? In that first week after the wedding Sam had received over 20 calls from guests at the wedding asking if they could order the red ladoos and round flavoured pedas. It was at this point that Barfia was born.
Sam worked 3 jobs with a 1 and 2 year old and started spending every second of her night whilst he children were sleeping creating ideas and trying to figure a way to produce these sweets on a daily basis. In the space 2 years Barfia have opened a manufacturing site, 12 franchises and a waiting list!
Sam says "I really don't think it has hit me how popular Barfia has become. I get calls all day long from Dubai, USA, Canada, Australia , India etc of people wanting to open a store in their country. It really makes me think how small the world is.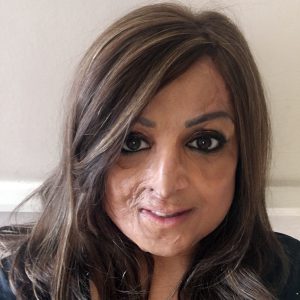 I am a pilates rehabilitation specialist, Inspirational Speaker, philanthropist and most important of all; a life survivor.
I have received 3 awards for recognition of my story and the empowerment I bring to others;
Global ambassador award for LOANI (Ladies of All Nations International), WAW (Women Appreciating Women- Hall of Fame) and Lift Effect (Empowering Women).
My goal is to share my story on a global scale and create awareness and empowerment. 'Take a leap into the positivity- where fears disappear and opportunities appear'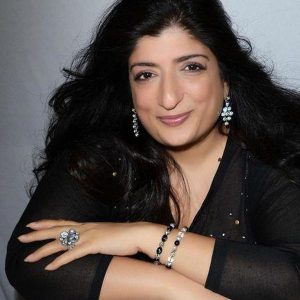 An award winning comedian, compère, writer and actor, Sajeela has been performing stand-up across the UK and abroad since 2006.
She is the producer of her own hit comedy show "Immigrant Diaries" which explores the theme of identity.  Sajeela's personal experiences are the main motivation for her shows. A storyteller whose is inspired by her childhood and her relationships among other things. She uses comedy to talk about and address some of her most difficult issues.. Feminism, culture, religion and upbringing are the cornerstones of her comedy and she isn't one to shy away from controversial topics.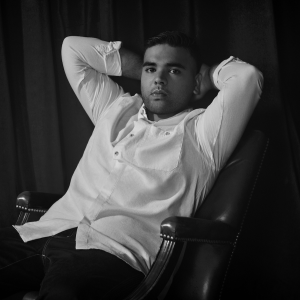 Shahid Khan, known by his stage name Naughty Boy, is an English DJ, songwriter, record producer and musician. Shahid has enjoyed outstanding success in music and has launched himself as an acclaimed record producer under the moniker Naughty Boy. He runs his own production company called Naughty Boy Recordings. He has produced two top-ten records for UK rappers Chipmunk and Wiley, both featuring Emeli Sande and also co-wrote and produced Sande's debut album, Our Version of Events (2012), which was named as the Critics' Choice for the 2012 BRIT Awards. It sold nearly two million albums in the UK alone and is the biggest selling UK album in both 2012 and 2013. Naughty Boy spent 2011 and 2012 working on records for Leona Lewis, JLS, Cheryl Cole, Jennifer Hudson, Alesha Dixon and Tinie Tempah, among others. In 2013
Running Order for the event:
6.30pm – 7.45pm Doors Open for networking
7.00pm – Canapés Served
7.30pm – Welcome address by Reena Ranger
7.40pm – Address by Sam Garcha
7.50pm – Address by Tulsi Vagjiani
8.00pm – Address by Sajeela Kershi
8.10pm – Q&A session with panel of speakers
8.40pm – Closing address and vote of thanks
8.40pm -10pm – Dinner and Networking
PRESS RELEASE - To follow
Disclaimer: Speakers may change without prior notice. All partners at the event are individual third parties and personal due diligence should be done.
Women Empowered shall not take any responsibilities for any transactions done with any third party organisation.
Please Note: Photos and video recordings may be taken at this event and used on social media sites. Anyone that do not want to be included please let the organisers know.