Venue: Moor Park Mansions, Moor Park Golf Club,
Rickmansworth, Hertfordshire, WD3 1QN
Date: Thursday 14th October 2021
Time: 9:00am to 12:00pm
When using a sat-nav:

Please use: "WD3 1QL"
Sponsored by:


Women Empowered and RecommendAsian are jointly hosting a "Brilliant Breakfast" in aid of The Prince's Trust's Women Supporting Women. It will change lives by raising money for young women in the UK who need support from The Trust, helping them to wake up to a more positive future
We look forward to seeing you for a glass of Prosecco, floating breakfast, tea, coffee and pastries. Breakfast will be a chance to reconnect with friends, browse the array of interesting stalls and meet new people.
The WE team know you will enjoy spending an energising morning with us, we look forward to seeing you there.
How to reserve you place and lend your support:
Tickets are £35 which include your donation to the Prince's Trust.
If the past 18 months have taught us anything, it is that society can pull together to support and bring joy to those who really need.
If you are unable to join us and would like to send a donation, or, if you would like to donate further, please do so at:  https://princes-trust.enthuse.com/pf/WERA
£10: could teach 1 young woman how to manage her money with a one day budgeting workshop
£25: could help 1 isolated young woman travel to a two week course that will help her gain work experience
£50: could ensure 1 young woman can travel to work in the month before her first paycheque
£100: could buy the equipment that opens up a lifelong career for 1 young woman on the margins of society – for example, to become a chef, a hairdresser, a nail technician.

About our sponsor: Anand Financial Architecture Wills and Trusts
As a parent, you will be leaving two legacies for your children – Your Values and Your Wealth.
The Values you promote will give the right direction to the next generation.  The challenge is how to protect your Financial Legacy against things going wrong such as divorce, creditors, care costs and tax?
As an award-winning Financial Adviser, Bhupinder Anand simplifies law, tax and financial planning, to inspire people to gain greater confidence in their Financial and Estate Planning.
It's time to create the peace of mind you want!
Bhupinder is also an international speaker and author of 'Smashing the Glass Ceiling – Breaking Through Your Personal Barriers to Success'.
Photographer at the event: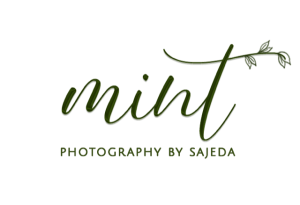 Running Order for the event:
Xxxxxxxxxx
PRESS RELEASE - To follow
Disclaimer: Speakers may change without prior notice. All partners at the event are individual third parties and personal due diligence should be done.
Women Empowered shall not take any responsibilities for any transactions done with any third party organisation.
Please Note: Photos and video recordings may be taken at this event and used on social media sites. Anyone that do not want to be included please let the organisers know.