Creating and Seizing Opportunities!
Venue: Bright Courtyard Club, Baker Street
Our speakers have identified, created and seized opportunities for themselves, shaping their personal and career paths and in some cases changing an industry forever. They will engage us with their experience, advice and journeys and we hope enable us to identify, create and seize opportunities for ourselves.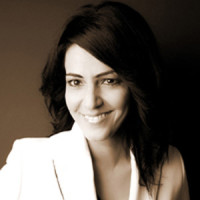 Kavita Oberoi OBE Founder, Oberoi Consulting
Having graduated from Huddersfield University in 1992 with a First Class Degree in Applied Chemistry, Oberoi built a successful career in the Pharmaceuticals sector before the missing out on an internal promotion prompted her to follow her own entrepreneurial dreams.
In 2001 Oberoi launched Oberoi Consulting from her bedroom, the company has expanded beyond recognition to become a leading provider of clinical audit services, technology, consultancy and clinical systems training services for the NHS and the Pharmaceutical Industry.
Oberoi is an experienced contributor on TV and radio. She has appeared on Channel 4's hit show, The Secret Millionaire and is a regular pundit on BBC Breakfast, BBC News, Sky News, Newsnight, ITVs Business Club and The Agenda. She was on the panel of BBC2's 'The Apprentice You're Fired', and has also appeared on 'The Working Lunch', 'Richard & Judy', 'The TV Show', Channel 4's 'Hotel GB' and recently Sky's 'Make me a Millionaire Inventor'.
She was awarded an OBE for Services to Entrepreneurship and Start-Up Businesses in 2014.
Not only is Kavita a successful entrepreneur Her philanthrophic endevaours also continue to grow. Charitable roles previous and current include being Chair of the Global Girls' Fund, which is dedicated to empowering girls across the world, during her role she lead the fundraising of £10 million pounds. She is Patron of South Derbyshire and Burton College, the Derby Women's Centre and BODY Charity, an organisation which helps to raise self-esteem and improve individuals' personal body image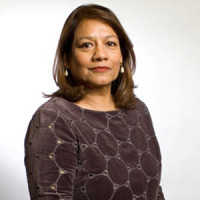 Valerie Vaz MP
Valerie was elected as the Member of Parliament for Walsall South in May 2010 In 1984 Valerie qualified as a solicitor. She has worked as a lawyer in local government in London Boroughs. She set up a community law firm Townsend. Vaz and sat as a Deputy District Judge. From 1986-1990 Valerie was a Councillor in the London Borough of Ealing and was Deputy Leader in 1988-1989..
On the International front, Valerie has raised issues such as women's rights in Iran, the abduction of the Nigerian school girls and democracy in Burma. Valerie visited Burma as a member of Mr Speaker's delegation and met with the President, Daw Suu Kyi and members of civil society.
Valerie has published reports on "Obesity and Diabetes Programmes in England: Capturing the State of Play" (2011), "Instruments on Planes" with the Incorporated Society of Musicians (2012) and "The Use higher rate telephone numbers by Government departments" (2013).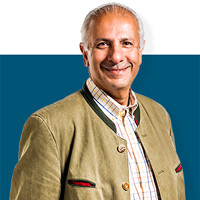 Dinesh Dhamija, Founder Ebookers.com
He began his professional career working for IBM, but soon left to begin his own business. In 1980, Dinesh and his wife Tani started selling travel tickets from a kiosk at Earl's Court tube station in London. By 1983, the business venture had developed into Flightbookers, a travel agency with three established premises. The firm grew rapidly and, in 1987, was appointed General Sales Agent for Royal Nepal Airlines in the United Kingdom and Ireland. Over the next decade, the company became known across Europe and established offices in 12 countries.
In 1996 Dhamija was introduced to the relatively new idea of the Internet. Realising the potential, he began to raise funds for the development of an interactive branch of Flightbookers. In 1999 Ebookers became the first interactive online travel agency in the United Kingdom. Within a few years, the firm had established itself as one of Europe's leading travel agencies. In 2005, Dhamija sold Ebookers for £209m. He is now one of the wealthiest Asian residents in the UK, with an estimated worth of £100m as of 2004.
Dhamija was awarded the 2003 Entrepreneur of the Year award by the Management Today magazine. More recently, he was the founder and chairman of the Copper Beech Group, a firm involved in residential property development in Romania and education infrastructure in India.
He serves on the board of a number of charitable organizations and has donated over £3million since 2005
PRESS RELEASE - Creating and Seizing Opportunities!
"It's not who you are that holds you back, it's who you think you're not."
Women Empowered 's latest event on Thursday 9th October at Bright Courtyard in Baker Street, explored how one can create and seize opportunities. The evening commenced with Reena Ranger, Founder and Chairman of Women Empowered (WE) addressing and asking the guests "Life is constantly changing, throwing new challenges, opportunities and disappointments our way and is it possible that with a new perspective we can see our situations in a different light and take ownership of what is and create something new; maybe identifying and seizing the smaller, less obvious opportunities around us will help us reach our goal faster than waiting for the big one to come along. So today we ask: Are obstacles and disappointments opportunities in disguise? How do we identify what is a possible opportunity. How do we stop fear and self-doubt from holding us back? She went on to say, "Our speakers today have done just that, created their own paths from disappointments, changed careers and now can help others and effect policy and their actions can have a lasting impact on the population or simply revolutionized an industry and the way millions conduct their transactions daily"
The first speaker, Kavita Oberoi OBE of Oberoi Consulting, started her own firm after missing out on a promotion at work. She said, "You learn in many ways, you are learning every single day along the way". She cited her secret to success as "Desperation, Perspiration, Aspiration and Inspiration. Be passionate about what you do, if you aren't ready for something then it isn't going to work; visualise your dreams". She spoke of her background starting from her entrepreneurial father and the work ethic she witnessed from his example and her mother recognizing the potential in her daughter and how she encouraged her in every avenue and supported her dreams, sometimes in secret. She spoke about the importance of education as it always gives you something to fall back on. She shared her personal story of how she juggled family expectations with her aspirations and went on to explain how sometimes difficult and stifling cultural circumstances never held her back as she always found a way to overcome them and was always determined to succeed and when she was told she couldn't do something it galvanized her further to succeed. She spoke of the importance of role models and mentors to push and guide you along the way.
For high resolution image, please click on the photograph
slide1
Valerie Vaz MP was elected as the Member of Parliament for Walsall South in May 2010 after 20 years in politics on the road to becoming an MP. She spoke of the challenges she faced in the political landscape and how taking a chance on a seat and seizing an opportunity was ultimately the key to her election. She talked about chances in life and not to think of excuses not to do something, "Don't wait to be asked, see an opportunity and take it. There will be obstacles but you will find a way to go around them." Valerie, a qualified solicitor, spoke of how family support, strength and example are vital. Growing up in Aden, Yemen, showed her the opportunities available to people as people were not judged on sex, race or skin colour. Growing up, her parents encouraged her to be whatever she wanted to be and to fully realise her potential. "You have to be yourself, each one of us is unique we all have our unique talents, every one of us has our own journey and own individual story". "Every single thing you do is a piece of skill that can be used at a later date and you may not know when you will need to use it, all expertise is worthwhile and useful". Don't think twice, you know you can do it and see obstacles as something you can overcome".
Dinesh Dhamija, founder of Ebookers.com, talked about starting his own business from a kiosk in Earls Court and how he grew it along with his wife over 25 years. He recounted the story about how seizing an opportunity when he was asked to act as a box office. This opened up more opportunities for him and encouraged all present to seize them as they came along. He spoke about investing in yourself to open more opportunities and how creating them combined with a little luck has been the key to his success. He spoke of thinking big and believing you are going to do it. He jumped at the new phenomenon of the "internet" and went from selling airline tickets from a kiosk to a website. He said, "We then went to selling to 60 million people in the UK and then over 300 million people in Europe." He told the audience that an internet year is like a dog year and that was his thinking when he paid vast sums to new internet providers for exclusive deals for travel in parts of Europe. Although at the time of the sale of ebookers.com, he valued the company at more than it sold for, his wife reminded him that it was a good time to exit and that too was seizing an opportunity!
slide2
Reena Ranger closed with, "Women Empowered has always been in the business of promoting that you can be anyone you want to be and achieve anything you want to achieve. We have always been advocates of each one of us being the best possible versions of ourselves as we see and wish it to be and I am sure that today's wisdoms and advice would have helped many of us be one step closer to this goal."
Entrepreneurial stall holders at the event were Raishma Islam with her ready to wear clothing, Neetika Hora for bespoke outfits for any occasion, Sonali Malhotra of Sonali's Creations with her ethnic jewellery range, Rubina Kapoor who launched her Diwali silverware range at the event and Bhavani Kalaria of the London Law Practice who offered free initial legal consultations for those present.
WE Focus a new initiative from Women Empowered was also launched at the event. This is going to be a discussion on pertinent topics by up to 15 members of the WE community. More details will be available online and on the WE Facebook page. The first meeting is scheduled for mid November 2014.
Disclaimer: Speakers may change without prior notice. All partners at the event are individual third parties and personal due diligence should be done.
Women Empowered shall not take any responsibilities for any transactions done with any third party organisation.
Please Note: Photos and video recordings may be taken at this event and used on social media sites. Anyone that do not want to be included please let the organisers know.