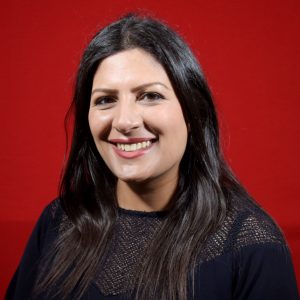 Preet is the first Sikh female MP in the U.K., and chairs both the APPG for British Sikhs and APPG for Mentoring. Preet also sits on the Home Affairs Select Committee. Preet have been a Labour Councillor in Sandwell for 5 years and is the first Sikh female to serve on the cabinet. Preet was the Lead member for Public Health and Protection, as well as the only female substitute on the West Midlands Combined Authority. Preet also represented Sandwell on the West-Midlands Police and Crime Panel. Preet's professional day job was a Team Manager for Children's Services and a non-executive Director for Spring Housing Association. Through her extensive community and charity work she served as a board member for the Sikh Network (responsible for the Sikh Manifesto setting out political priorities for the Sikh Community). Preet regularly speak at public events and appear on the mainstream media including the BBC & ITV. She is a local campaigner for the Labour Party and a passionate activist for human rights and social injustice, hence, training as a social worker. Preet was recently featured in the Top 10 inspirational Sikh women in the UK for recognition of her work to engage more women and those from BAME backgrounds into politics.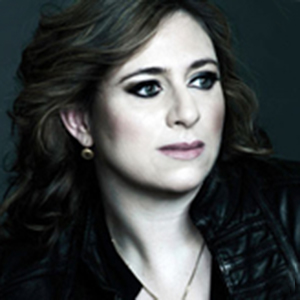 Ahlya began her career at PWC as a graduate trainee accountant. In 1996, Ahlya joined Condé Nast International as Assistant Business Manager and was involved in strategic analysis and researching new market opportunities. In 1998 with the launch of Russian Vogue she was seconded to Russia as Editorial Business Director before returning to Tatler in the UK as Managing Editor in 2001. Ahlya was runner-up in the Asian Women of Achievement Awards (Media Professional 2009) and was appointed to the English Cricket Board as Head of Women's Cricket Committee in May 2009. She left Tatler in 2010 to become Managing Director of the fashion label Tata Naka before moving to her current role, in 2014 as Managing Director of Amanda Wakeley.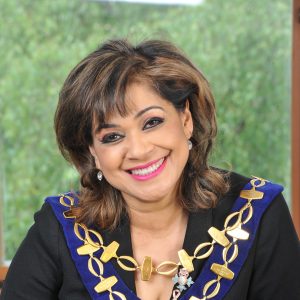 First elected to Chiltern District Council in 1999, Mimi is best known for her campaigning to make life better and improve her local area, saving the greenbelt, preserving catchment areas and saving post offices.
Mimi served as a cabinet member from 2004-2013 holding the portfolio for Community, Young People, Sports and Leisure, Communications and Customer Services.
In 2011, Mimi also stood for election to Amersham Town Council and having been elected to both the town and district councils, continued as a cabinet member on CDC and also became the Mayor of Amersham, a post she held until 2013. Mimi is currently the last Mayor to have served for two consecutive years.
In 2015, Mimi became the Chairman of Chiltern District Council. She is currently the Armed Forces Champion for the district and serves on the Armed Forces Covenant Board for Buckinghamshire.
In all her elected roles, Mimi is the first Asian councillor to be elected to both the district and town councils, the first Asian cabinet member, mayor and chairman.
In 2011 Mimi was awarded the OBE for her services to her local community and to women, especially women from BAME backgrounds and was a contributor to the Equalities Act 2010 and work law changes in equality through the cross party BAME Task Force.
Major national campaigns include the creation of the 12A cinema classification, enabling children under the age of 12 to see a 12 rated film with an accompanying adult, the Save Our Post Office campaign, halted the post office closures across the country and the BAME cross party women's task for encouraged women from all backgrounds to get involved in public life.
Mimi writes for a local magazine and hosts her own chat show on Wycombe Sound 96.6FM, which airs every Sunday at 12 noon.
She is married to Robin, celebrating their 30th Wedding Anniversary this year, and they have two children aged 24 and 22. The Harker family have lived in Amersham since 1988.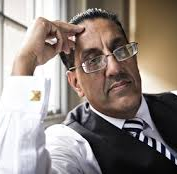 Nazir Afzal OBE, was Chief Crown Prosecutor for NW England and formerly Director in London. Most recently, he was Chief Executive of the country's Police & Crime Commissioners. During a 24 year career, has prosecuted some of the most high profile cases in the country and advised on many other and led nationally on several legal topics including Violence against Women & Girls, child sexual abuse, and honour based violence. He had responsibility for more than 100,000 other prosecutions each year. His prosecutions of the so called Rochdale grooming gang, BBC presenter Stuart Hall and hundreds of others were groundbreaking and drove the work that has changed the landscape of child protection. He was appointed to the Independent Press Standards Organisation (IPSO). He is also National Adviser on Gender Based Violence to the Welsh Government. Most recently he joined the advisory board of Google's Innovation Fund for counter-extremism.
Nazir is a tutor for several leadership programmes in the public and private sector. He has made presentations to dozens of diverse organisations in this country and abroad. He is on the European Union and Council of Europe  list of expert speakers. He has given hundreds of interviews in all forms of media. Nazir gives a considerable amount of time to charitable work and is trustee & Patron of several NGOs including Jan Trust, Karma Nirvana, EngageMe, Halo Project & Savera and former Chair of the Prince of Wales' Mosaic Trust. He is Pro Chancellor of Brunel University. He is an Honorary Fellow of the University of Central Lancashire, and awarded an Honorary Doctorate in Law by the University of Birmingham and this year an Honorary Doctorate by Manchester University. He assists the UN on rule of law, for example, he has chaired conferences in New York, Madrid, Norway and Geneva on various justice topics.
Nazir's has received many accolades, in 2005, he was awarded an OBE by the Queen for his work with the CPS and involvement with local communities. He has also had the honour of being the only lawyer to ever prosecute a case before the Queen. In 2007, he was awarded the CPS's Public Servant of the year, named Legal Personality of the Year by the Society of Asian Lawyers, the UK Government's Justice Award 2007 and awarded the Daily Mirror newspaper "People's award" voted for by readers. He was awarded the Asian Woman Magazine Excellence Award and the Law Society/Bar Council Mentoring award.  Nazir was also selected for the Asian Power 100 along with the Muslim Power 100 list, recognised as one of the 100 most influential leading Muslims and Asians in the UK.  He has been listed in the Pakistan Power100 which regards him as one of the 100 most influential people of Pakistani origin in the world today. Awarded the British Pakistani Jubilee Award 2012, A lifetime Achievement Award by the Power 100, and  the British Muslim Award in 2013. He was Asian Media Group's "Man of the Year 2012," and the Asian Achievers Award 2014.  The acclaimed BBC Film "Three Girls" was based on his case & featured Ace Bhatti playing him.
"An inspiring figure, forensically intelligent" – Times Editorial Nov 2012
"Until recently crimes encountered by pioneering prosecutor rarely troubled a courtroom, now these issues have risen to the top of the Policy agenda" – The Independent July 2012
"The authentic voice of British Justice" – New York times Oct 2013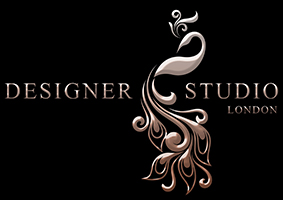 Running Order for the event:
6.30pm – 7.45pm Doors Open for networking
7.00pm – Canapés Served
7.40pm – Welcome address by Reena Ranger
7.50pm – Address by Preet Gill MP
8.00pm – Address by – Ahlya Rafique Fateh – Editor
8.10pm – Address by Nazir Afzal OBE
8.20pm – Q&A session with panel of speakers
8.50pm – Closing address and vote of thanks
9pm -10pm – Dinner and Networking
PRESS RELEASE - To follow
Disclaimer: Speakers may change without prior notice. All partners at the event are individual third parties and personal due diligence should be done.
Women Empowered shall not take any responsibilities for any transactions done with any third party organisation.
Please Note: Photos and video recordings may be taken at this event and used on social media sites. Anyone that do not want to be included please let the organisers know.