Rational FX sponsors the Launch Event of Women Empowered on 24th May 2012
Venue: Baker's Street.
Ordinary Women Can Do Extraordinary Things
Highlighting the achievements of ordinary women who have achieved extraordinary levels in the fields of politics, charity, show business/media and business.
When we talk of ordinary women, it is imperative to remember that ordinary women are already extraordinary and that every woman is special . Many may say, multitasking is the norm for women all over the world, yet we seem to take it for granted. We are daughters, wives, mothers, sisters, supporters, carers and companions. in many cases, we are working on par with our male counterparts and managing homes and families at the same time. So we are talking about " extra " extraordinary women reaching their full potential, fulfilling their dreams in whatever way is meaningful to them. Whether it be business, family, health, education or anything else, juggling it all is no mean feat. We have so many special women around us (mothers, daughters and friends) who inspire us everyday, from a grass roots level to worldwide acclaim, whether the role they play is simple or complex.
Being extraordinary doesn't necessarily mean fame and fortune; it means making that difference that makes the change to your life as you see it. Whatever encouragement, motivation you need to empower yourself to be the best version of you. To live life to the fullest in whatever way you would like to.
We are privileged to have speakers from the fields of Politics, Media and Business who have taken that step to make the change in their lives and fulfil their dreams. They will share the secrets of what empowered them and we hope that by hearing their inspirational stories you will find that spark within yourself to fulfil your ambitions.
Women Empowered hopes to hold events that highlight key aspects affecting the lives of women – our Launch sets to launch WE on to its extraordinary journey.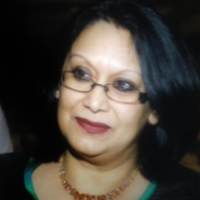 Rt Hon Baroness Verma – Government Spokesperson for Higher Education (BIS) Women and Equalities and Whip for the Cabinet Office.
Rt Hon Baroness Verma is a member of the House of Lords and currently a Government Spokesperson for Higher Education (BIS) Women and Equalities and Whip for the Cabinet Office. Until the formation of the Conservative-Liberal Democrat coalition following the May 2010 general election she had been an Opposition Whip and Spokesperson for Education and Skills and for Health. In 2006 Lady Verma was made a Patron of the Tory Reform Group.
Message from Rt Hon Baroness Verma:
"Women like you, and future generations of women, need to be given their chance to shine and to utilise the skills that they have acquired.
Of course, we have made progress on this agenda, however women still experience inequalities in the workplace; the gender pay gap still exists and many women still experience barriers when looking to make it to the top of their profession, including lack of female role models, the long hours culture, and a lack of transparency around the recruitment process of senior positions.
And this is all in spite of women performing better than men in the education system and coming out of university with better qualifications than men.
Tackling these inequalities isn't just a matter of fairness; it is also one of economic benefit."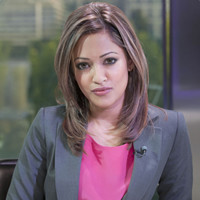 Tasmin Lucia-Khan – News Anchor and TV Host
Tasmin Lucia-Khan, experienced journalist, news presenter and TV host, has been on our screens for 13 years. Having started her career in showbiz in 1999, Tasmin made the transition to current affairs and news in 2004 and hasn't looked back since. She's worked for the biggest UK broadcasters and terrestrial networks, and has reported on some of the biggest breaking news stories from around the globe in recent years.
Message from Tasmin Lucia-Khan:
"Daughters, Mothers, Sisters… Wives, Girlfriends and Friends. You are amazing as you are. Stronger than you know. More beautiful than you think. And most importantly, you are worth more than you believe. I am in awe at the might of women. Please gift yourself moments of solitude to reflect how much of ourselves we give away. We are truly remarkable. Each and every one of us has a personal calling, a voice that is meant to be heard. Find that voice, we want to hear it. Love yourself, empower yourself, educate yourself. No society can be truly great if they don't educate their women and their girls. By degrading women, the very foundation of life is poisoned at its birthplace. Educate a woman, and you change a family, a society. Educate women and you educate an entire nation. I am honoured to be a Women Empowered champion because women really are extraordinary.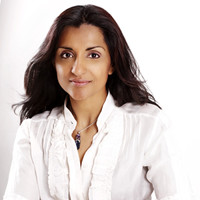 Geeta Sidhu-Robb – CEO & Founder of Nosh Detox Delivery
Geeta Sidhu-Robb is a multi-award winning entrepreneur, inspirational mentor and founder of Nosh Detox; a highly successful well-being company that delivers delicious, nutritionally balanced menus straight to your door. Nosh Detox creates bespoke health packages and unique, natural health solutions to achieve optimal well-being. This ranges from promoting healthy eating, treating problem skin, working with weight issues, solving digestive problems, coping with stress, fighting infections and much more.
Nosh Detox also knows that living a fast-paced life can make your goals to achieve the highest wellbeing and health virtually impossible. To overcome this, your meals, snacks, juice cleanses, immune boosting supplements are delivered every day (morning or evening), so that your road to better health can start to work immediately.  The Nosh Team is there to individually support you throughout the programme and beyond – even with restaurant recommendations.
Nosh Detox was voted as Vogue magazine's Best Detox, Business Service of The Year at the Precious Awards in 2010 and is finalist of Small Business of the Year at the English Asian Business Awards 2012.
Geeta Sidhu Robb has also won a number of awards, including Exceptional Working Mother of the Year at the Everywoman Annual Conference (2008), Entrepreneur of the Year at the Precious Awards (2010), Business Woman of The Year at the prestigious World Sikh Awards (2011) and Entrepreneur of the Year' at the British Asian Hafta Awards (2011). She was also finalist for Entrepreneur of the Year' and received a judge's special commendation at the Asian Women of Achievement Awards in 2010.

Women Empowered (WE) is raising awareness for Restless Beings, a charity supported by Tasmin Lucia-Khan.
Restless Beings is a non-profitable organisation – All funds are donated 100% to our human rights projects with no middle men. We believe in direct transparent change. The organisation is run by a dedicated in-house team of volunteers made up of students and professionals, who work hard to push our campaigns and projects. Completely fuelled by a shared passion to voice the voiceless, marginalised and persecuted communities across the world who face the consequences of inequality and imbalance in the world on a day to day basis.
For more details visit http://www.restlessbeings.org/
Women Empowered thrives because of the support we get from our generous helpers, supporters and friends.
Words can't express the gratitude we feel. WE would like to say thank you to our supporters.

We would like to thank Reshma for providing photography at the Launch event. Professional Photographers in Specialist Wedding, Events, Fashion & on-site printing. For more information, please visit http://www.facebook.com/CRRPhotographyUK

We would like to thank Bea's of Bloomsbury for providing mini cupcakes for dessert at the Launch event.
At Bea's we believe if we offer something, it should be the best we can offer. This involves teaming good quality ingredients with skilled hands – everything is produced fresh by our own staff with care and dedication.
For more information, please visit www.beasofbloomsbury.com

We would like to thank Ritzy for providing stage, sound and lights at the Launch event.
Entertaining since 1992, they have moved with the times and continue to set trends for others to follow. Ritzy believe in delivering beyond expectations and provide high end quality performances week in week out.
For more information, please visit www.ritzymusic.co.uk
For a higher resolution picture, please click on the image.
On Thursday, 24th May 2012 a very special women's group was launched; Women Empowered (W E), is a social initiative which aims to empower women to make the best of their individual skills and talents and help them achieve the personal and professional goals they have.
Under the high glass ceiling of the sunny Atrium at the Bright Courtyard Club in Baker Street, 120 attendees came together to share inspirational stories of their lives and successes. The high profile Launch was attended by many high profile guests, many of who are WE's Champions, including Mayor of Amersham Cllr Mimi Harker OBE, Seema Malhotra MP, MOBO Awards Founder Kanya King MBE, Dr Kamel Hothi; Business & Community Director at Lloyds Bank Group, brand ambassador of Patak's food; Anjali Pathak, Mrs Nina Amin; Diversity Ambassador KPMG, Author; Alpesh B Patel, TV Presenter; Tasmin Lucia-Khan and London Mayor Boris Johnson's former Director of Environment and Digital London; Kulveer Ranger. WE's other champions include Pritti Patel MP, Kiran Sharma; Manager to PRINCE and managing director of KIKIT Ltd, Cllr Lurline Champagnie OBE and Ruby Mc Gregor-Smith CBE; Chief Executive MITIE Group PLC. Other notable guests included Baroness Shreela Flather, music producer Rishi Rich and Ch4 "The Family's" stars and radio presenters; Sunny & Shay Grewal.
The Key note speaker was Baroness Sandip Verma, Minister for Women and Equalities and Whip for the Cabinet Office. The other speakers were Ms Tasmin Lucia-Khan, (TV Presenter and News Anchor) and Entrepreneur Geeta Sidhu-Robb (CEO and Founder of Nosh Detox).
Baroness Verma said the launch of WE shows that work still needs to be done to get a fair deal for women in society. No society can move forward whilst treating more than half of its population as unequal. She pledged her support to inspire those women who do not have easy access to professional networks.
Ms Tasmin Lucia-Khan narrated her own story and how she overheard her father talking of how he had wished she, his first child, had been born a boy. To date she felt this in her heart and tried her best to act as if she was a boy for her father. She was appalled by the violence against women in society and that it must be addressed in earnest. She was heartbroken to see young girls in Bangladesh selling their bodies for food and she would like to do her best to eliviate the plight of such girls and is a supporter of the charity Restless Beings for which she raised awareness. .
Ms Geeta Sidhu-Robb, an entrepreneur, described how both her marriages left her in despair and how she decided to take charge of her life when one day she found herself on the road penniless. As a result of her courage she went on to become a success and found fulfilment in life.
Chairwomen and Co-founder, Reena Ranger, spoke about how women are multi talented, hardworking and committed and how as British Asians she was privileged to have so many examples to learn from. From the Queen who has been serving her people for 60 years with dignity and grace whilst being a wife, a mother, grandmother and great grandmother. It just goes to prove women can do extraordinary things when given the opportunity.
Reena continued "We many not all agree with their politics but you can not doubt the strength and capability of women such as, Baroness Thatcher who turned Briton from a sick man of Europe to the most prosperous economy in just 10 years, as Prime Minister of our country, and changed the fortunes of millions of people. We have the late Indira Gandhi, the late Benazir Bhutto, the incumbent president of India, her Excellency Pratibha Patil, Sheikh Hasina, the prime minister of Bangladesh, Sirimavo Bandaranaike, 3 time prime minster of Sri Lanka, and of course Aung San Suu Kyi and so many others"
Reena Ranger paid tribute to her late grandmother, who was sadly widowed at the young age of 35 with 8 children ranging from age 16 to new born. The world around her was encouraging her to put her children in to a care home as she found herself to be young, alone and struggling with the difficulties of India's partition. Reena told of how her grandmother, empowered through education went to work, became a headmistress and kept her children close and raised them well and made them all assets to society. Reena said, "My family today is a family because of her".
Co-Founder Mona Remtulla said the aims of WE are to provide women with a forum, a platform and a network where they can find support, mentoring and inspiration to try and get out of life everything they want and to support them through the journey by putting them in touch with organisations that can nurture their ideas and mentors who can assist in achieving those goals. WE aims to be broad and provide an array of speakers on the same topic at each event so that women can find applicability and can find an affinity with one or more of them to make the difference to their lives.
A vote of thanks was given by Mr Rajesh Agrawal CEO of RationalFX. He said he was happy to sponsor the launch as he felt WE is a worthy cause and should be supported.
Thanks was also given to Bea's of Bloomsbury for their cupcakes and to CRR Photography.
WE seeks to:
ENGAGE more women in discussion;
ENCOURAGE fresh and varied thinking and perspective;
EMPOWER women to find the inner confidence to take the next step;
ENABLE and support them through the journey by putting them in touch with organisations that can nurture their ideas and mentors who can assist in achieving those goals;
To provide a platform to enable women to articulate their issues and concerns with a chance to meet decision makers and get their views and opinions heard.
To create a powerful and exciting network for women to link up and help each other.
We is open to all, there is no membership required, a small nominal ticket price may apply.
Disclaimer: Speakers may change without prior notice. All partners at the event are individual third parties and personal due diligence should be done.
Women Empowered shall not take any responsibilities for any transactions done with any third party organisation.
Please Note: Photos and video recordings may be taken at this event and used on social media sites. Anyone that do not want to be included please let the organisers know.