Time: Doors open at 6.30pm for a 7.45pm start
Venue: Baker Street, London
Date: Wednesday 26th September 2018
Our speakers share their stories and journey's how they have worked together with their friends and networks to create opportunity, fulfill dreams and undertake social and charitable good.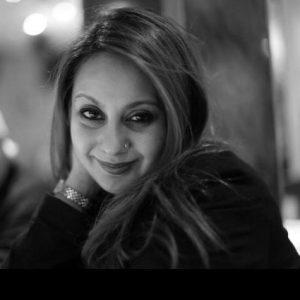 Zamiha Desai started a Facebook Group, RecommendAsian, 2 years ago.  It had 219 members and it was just to share a saree pleating gadget that was recommended to her.  Today, RecommendAsian and ProfessionalAsian have 120,000 members between them, and sharing knowledge, tips, resources and advice has had a huge impact on so many people.
Zamiha has connected people all over the UK and abroad – connecting global as well as local has been such a powerful way of keeping connected with a beautiful and rich Asian heritage in a Western world, through the power of community, of sharing and of so many amazing members that interact to enable a thriving and supportive on line place.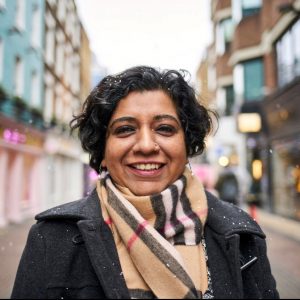 Asma Khan moved to Cambridge in 1991 with her husband. She comes from a royal background – Rajput on her father's side and Bengali on her mother's. After training as a lawyer Asma registered for a food business, which began life as a supper club in her home in Kensington. In 2015, she opened a pop-up in Soho to much acclaim, and Darjeeling Express the restaurant opened its doors in June 2017, perfectly positioned in Kingly Court in central London. She was been voted 'Female Entrepreneur of the Year' at the Asian Restaurant Awards and 'Entrepreneur of the Year' in the Asian Women of the Year Awards. Asma's debut cookbook "Asma's Indian Kitchen" published by Pavilion is due to be published on 4th Oct 2018.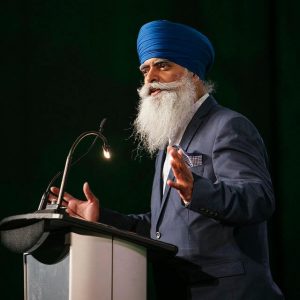 Ravi Singh is the CEO and Founder of Khalsa Aid, an international humanitarian aid organisation based in Slough, UK. Ravi's passion to serve, and vision to create positive change, has seen him lead from the frontline in areas of humanitarian crisis for over 18 years.
Whether it has been in response to man-made conflicts or natural disasters, Ravi has launched aid missions in over 25 countries and helped establish networks with local NGO groups to provide immediate short-term and long-term sustainable relief.
Running Order for the event:
6.30pm – 7.45pm Doors Open for networking
7.00pm – Canapés Served
7.40pm – Welcome address by Reena Ranger
7.50pm – Address by Zamiha Desai
8.00pm – Address by – Asma Khan
8.10pm – Address by Ravi Singh
8.30pm – Q&A session with panel of speakers
8.50pm – Sponsors address
8.55pm – Closing address and vote of thanks
9pm -10pm – Dinner and Networking
PRESS RELEASE - To follow
Disclaimer: Speakers may change without prior notice. All partners at the event are individual third parties and personal due diligence should be done.
Women Empowered shall not take any responsibilities for any transactions done with any third party organisation.
Please Note: Photos and video recordings may be taken at this event and used on social media sites. Anyone that do not want to be included please let the organisers know.