Time : Doors open at 6.30pm for a 7.30pm start
Venue : Baker Street, London
Our speakers will share their journeys' and stories of overcoming the odds, strength, determination, aspiration, persistence, hard work and achievement and how they have gone on to represent or advocate for others.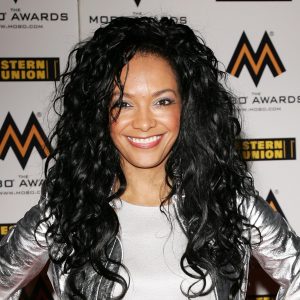 Kanya has always been an innovator, but she's also had a lot of practice at persuading people to come round to her way of thinking. The youngest girl of nine children born to a Ghanaian father and Irish mother, Kanya grew up in a "crowded council flat" in Kilburn, North London in notably less enlightened times. But while her family faced "a huge amount of discrimination", Kanya was influenced far more by her father's advice to "be the best you can be".
It was that advice that motivated her to start contributing to the family finances, aged just 17. It drove her to study English Literature at Goldsmiths College and later, while working as a TV researcher, gave her the courage of her convictions that there was a place for a mainstream British awards ceremony celebrating music influenced and inspired by black music.
When she couldn't find a financial backer who agreed with her (or, indeed, find many supporters in the wider music industry at a time when Britpop was at its peak and British urban music was so far under the radar it was practically invisible), she "put her money where her mouth is" and re-mortgaged her house to fund the TV production herself. That she not only persuaded Carlton TV to broadcast the 1996 event, but also managed to organise and book it inside six weeks, is testament to the dynamism of a woman who has become a watchword for great British entrepreneurship and business acumen.
The first MOBO Awards succeeded against the odds with many high influencers in attendance from the world of music, film and sport and everything Kanya has done since has proved it was anything but a one-off.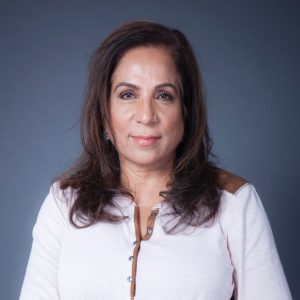 A mainstay in the industry, fashion entrepreneur, Mani Kohli's name is now synonymous with strength, determination, creativity and relentless passion for work. Mani has been the head of Khubsoorat Collection for 30 years, and is now head of the British Asian Fashion Network – an organisation that she has created to promote, collaborate and connect members of the British and Pan Asian fashion community.
Born in India, a runaway bride at the age of 18, Mani emigrated to the UK with her new husband.  Subjected to physical and mental abuse from her husband,.realising  that she had made a wrong choice of life partner she was left divorced, a mother of two young children and bewildered and in an exposed in a foreign country. The hunger and need to provide for herself and my children brought about the birth of her business.
Mani has steered the Indian fashion scene towards innovation, Mani pioneered the term 'couture' for British Asians. Her stunning and unique designs have paved the way for original and artistic interpretations of bridal, fusion and pret fashion. She is renowned for her timeless, feminine and refined designs.
A hands on designer with a goal is to ensure her creations allow women to feel strong, feminine and glamorous, Mani shares her story from troubles to triumph.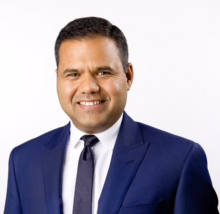 Rajesh Agrawal is the Deputy Mayor of London for Business. Born in India, Rajesh moved to London in 2001.
As an entrepreneur he founded RationalFX in 2005, and Xendpay in 2014, both companies utilising technology to reduce the cost of international money transfer for businesses and individuals. Rajesh is passionate about promoting entrepreneurship and creating opportunities for young people.
He was appointed Chair of Oxfam's Enterprise Development Programme in 2015 and has been a Patron of the Prince's Trust for many years. As Deputy Mayor Rajesh aims to be a strong voice for London's business community, protecting jobs and growth, and ensuring that the capital remains the most attractive place to do business in the world.
Running Order for the event:
6.30pm – 7.30pm Doors Open for networking
7.00pm – Canapés Served
7.30pm – Welcome address by Reena Ranger
7.40pm – Address by Kanya King MBE
7.50pm – Address by Mani Kohli
8.00pm – Address by  Rajesh Agrawal
8.10pm – Q&A session with panel of speakers
8.40pm – Closing address and vote of thanks
8.40pm -10pm – Dinner and Networking
PRESS RELEASE - Event My Story : Adversity, Achievement and Advocacy
Thursday February 9th, Baker Street London, My Story : Adversity, Achievement and Advocacy was the theme of the latest Women Empowered event. The speakers, Kanya King MBE, founder of the MOBO Awards, Mani Kholi, founder of Khoobsurat Collection and Rajesh Agrawal, Deputy Mayor of London for Business shared their insights, personal triumphs and lessons learnt from adversity they faced in life and how they went on to achieve the various successes they had. Chairman and Co-founder of Women Empowered, Reena Ranger explained, "All of tonight's speakers now represent  or advocate for others, whether it is for Londoners to tell the world that London is open for business post-Brexit or highlighting the skills and needs of musicians or designers. To be resilient for yourself is one thing, but to be resilient for others is another!"
The stories shared by the three speakers imparted wisdom and guidance. Kanya, the youngest girl of 9 children, spoke of how her childhood, familial financial hardships, dreams, discipline, focus and control were the guiding factors to becoming who she is today. Determination and ambition combined with hard work and pride led her to setting goals and then she got into the habit of achieving them. She jumped at an opportunity after a chance meeting which paved the path to the first hugely successful MOBO Awards.  She spoke of challenges faced and despite demoralizing times how she kept fighting, moving forward and learnt that she had to always ensure she was the best she could be. Each challenge became a learning opportunity. The MOBO motto "Motivate, Elevate and Celebrate" combined with "Do More, Dare More, Be More" have always guided her.
Mani Koli spoke of the adversity she faced when she realized at the tender age of 19 that life wasn't as perfect as she had dreamt it would be. Facing life alone with two yooung children following divorce she felt  humiliated, judged and faced taboos. She had to prove who she was and regain her self-dignity. A passion for clothes and the need for an income led her sucessful global clothing business. She found she could reach out to like-minded people and stand proud through a shared common language – her clothing. She learnt that despite her success and achievements, hurdles never stop and each time she had to swing back into action to overcome them. She has stumbled, fallen, risen and walked again. She told us that patience is a virtue, it allows you to play your game and persistence allows you to achieve your goals.  Setting up the British Asian Fashion Network allows the next generation to have a platform that she did not have.
Rajesh Agrawal spoke about his humble yet happy, childhood, filled with values of honesty, ambition and determination. A want to explore the world, but with limited means and opportunity, started his exciting journey throughout India. He revelled in the adventure that his new life brought even though conditions weren't comfortable and many would have considered adverse. His philosophical nature allowed him to see the lessons in his experiences.  A client work opportunity brought him to the UK and he made his first airplane journey by raising the funds from the sale of his motorbike. London greeted him fondly and he felt like he was in the right place. For every challenge he faced, he creatively thought of solutions to overcome them and each time furthered himself. He spoke of the hard work he has put in but that he always has enjoyed it. He urged those present to see adversity not as adversity but as an opportunity; he spoke of being prepared to adapt and find creative solutions.  His passion for social change, opportunity and justice took him upon another path that has ultimately lead him to City Hall.
The uplifting and lesson-filled event featured stall holders Escargot Collection, Jadau by Kanwal Toor, Paint Our World and Signature Ambry.
Photos from Left to Right
1. Reena Ranger welcoming guests to the event
2. Kanya King MBE  addressing the guests
3. Mani Kohli addressing the guests
4.  Guests at the event
5. Rajesh Agrawal addressing the guests
6. Q&A Session
7. Q&A Session
8. (Back row L to R) Sunita Behl Editor Grit, Kajal Patel You Me and WE Co-ordinate, Reena Ranger Founder and Chairman of WE, Pritti Virdee You Me and WE Co-ordinator, Dee Vara You Me and WE Co-ordinator, Neelu Mohan WE volunteer.
(Front row L to R) Kanya King MBE, Mani Kohli and Rajesh Agrawal.
Disclaimer: Speakers may change without prior notice. All partners at the event are individual third parties and personal due diligence should be done.
Women Empowered shall not take any responsibilities for any transactions done with any third party organisation.
Please Note: Photos and video recordings may be taken at this event and used on social media sites. Anyone that do not want to be included please let the organisers know.
'Women empowered' specifically disclaims and excludes all warranties and guarantees, either express or implied, relating to any and all products purchased at a 'women empowered' event. Furthermore, 'women empowered' make no representations of merchantability, suitability, quality, Title, or of non-infringement of third party rights. At no time and / or under any circumstance shall 'women empowered' be liable to a purchaser, or any other party, for direct, indirect, consequential, incidental, special or punitive damages. No representative, or agent of 'women empowered', is authorised to provide any guarantee or warranty or make any representation contrary to the above. 'women empowered' remind purchasers that they use purchased products at their own risk, and that any queries and / or complaints must be directed to the selling merchant.