Time: Doors open at 6.30pm for a 7.45pm start
Venue: Baker Street, London
Date: Thursday 19th September 2019
Our speakers will share their journeys' and stories of overcoming the odds, finding the strength, determination, aspiration, persistence, hard work and achievement and how they have navigated to success in their various fields.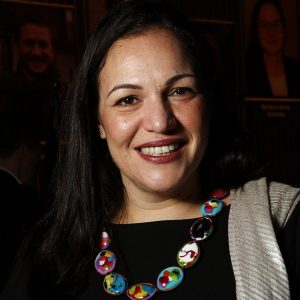 2018 Global prize winner, Best teacher in the world.
Andria Zafirakou, a teacher at Alperton Community School in Brent, won $1 million when she was crowned the best teacher in the world.
Andria was born in north-west London to Greek-Cypriot parents and state-educated in Brent and Camden.
She is an art and textiles teacher in Brent on the outskirts of London, one of the world's most ethnically diverse places. She is passionate about education and changing the lives of young people and underserved communities through creativity.
She has worked her entire teaching career of 13 years at Alperton Community School and was promoted to Deputy Head of Art within a year of her arrival. She is now Associate Deputy Headteacher leading on staff professional development.
Using the prize money awarded by the Global Teacher prize, Andria founded a charity called Artists in Residence (AiR) with an aim to improve arts education in schools.
Andria has also been named in the top ten of The Evening Standard's 1000 Londoners List. A list of the most influential people in London.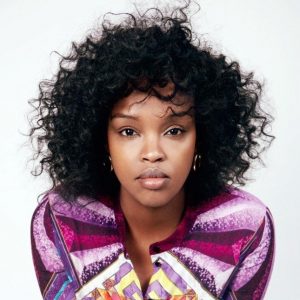 Co-founder and CEO of The Five Foundation
Ali co-founded The Five Foundation, the Global Partnership to End FGM, with Brendan Wynne in 2019. This non profit works to raise the issue of FGM on the international agenda and re-grant funding to grassroots organizations working to end FGM. Ali previously worked as a civil servant. She also served as a women's rights activist and an independent training consultant for a number of years.
In 2010, Ali along with psychotherapist Leyla Hussein founded Daughters of Eve.The non-profit organization was established to help young women and girls, with a focus on providing education and raising awareness on female genital mutilation (FGM). Ali underwent the procedure at the age of seven at a hospital in Djibouti while on vacation with her family. She later suffered health complications and had to undergo reconstructive surgery. The experience and meeting other females who had been incised inspired her to assist at risk girls and to call for the practice's eradication.
Additionally, Ali served as a Network Coordinator for the End FGM/C Social Change Campaign. She has also written extensively on national gender rights.
Her book What We're Told Not to Talk About (But We're Going to Anyway): Women's Voices from East London to Ethiopia was published by Penguin Books in June 2019. It includes stories of women who are sharing experiences they have always been told should be "secret and shameful" as well as Ali's own story of living with FGM.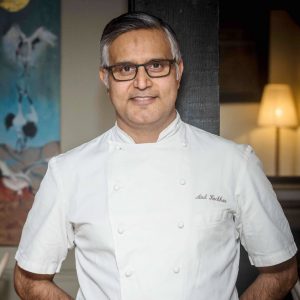 Chef, Restauranteur and Entrepreneur
Atul Kochhar's unique talent as a twice Michelin starred chef has changed the way people perceive and experience Indian cuisine. Taking inspiration from his native India, while continuously researching regional dishes, Atul has managed to combine his heritage with his love of British ingredients to create a unique and innovative modern Indian cuisine.
Since 1994, he has been at the forefront of Indian cuisine, achieving his first Michelin star in 2001. His contemporary style and love of traditional cooking techniques led him to open his own restaurant, Benares, which won him a Michelin star in 2007. Since then he has opened numerous successful award-winning restaurants including: Sindhu in Marlow; Hawkyns in Amersham and Indian Essence in Kent. In 2018 Atul left Benares to pursue other independent ventures. In March 2019, he welcomed Kanishka in Mayfair and has now announced Mathura's opening early 2020 in Westminster.
Having recipes featured in international publications and regular appearances on Amazon and television, including most recently BBC2's Million Pound Menu, Atul has also written a number of successful cookbooks; Simple Indian; Fish, Indian Style; Curries of the World; 30 Minute Curries.
His work ethic and talent have not gone unnoticed as he has had the privilege to cook for Prince Charles at St James's Palace, as well as having been personally invited to meet HM The Queen during one of the President of India's official visit.
Dedicating time outside of the kitchen to philanthropic endeavours, Atul has worked with The Prince's Trust and stands as an ambassador to The British Asian Trust to support high impact charities in South Asia and the UK. Atul is currently raising money for Great Ormond Street Hospital and in January 2019 he embarked on his second voyage to Antarctica for this fabulous charity, close to his heart.
When not busy with one of his various restaurants or projects, Atul enjoys spending time at home in London with his family. Continuing to thrive, the next few years look full of exciting new projects for Atul and his team.
Running Order for the event:
6.30pm – 7.45pm Doors Open for networking
7.00pm – Canapés Served
8.00pm  – Welcome address by Reena Ranger
8.05pm – Address by Andria Zafirakou
8.15pm – Address by Nimco Ali
8.25pm – Address by Atul Kochhar
8.35pm – Q&A session with panel of speakers
8.50pm – Sponsors address
8.55pm – Closing address and vote of thanks
9pm -10pm – Dinner and Networking
Women Empowered is a not for profit volunteer run social initiative and holds events which bring interesting speakers and their stories on a particular topic to anybody who wishes to hear them.  It is hoped that through the stories of the speakers, attendees will be engaged, encouraged, empowered and enabled to "do whatever that special thing is that makes a difference in your life as you see it." Ground Breaking to Shattering Ceilings" was the theme of their latest event on Thursday 19th September.
Andria Zafirakou MBE, 2018 Global Teacher prize winner, best teacher in the world; Nimco Ali OBE, author, campaigner for gender quality and against FGM and Atul Kochhar twice Michelin starred chef, shared their stories on the personal ceilings they shattered and what gave them the courage and strength to walk an uncharted path. Reena Ranger, co-founder and chairman of WE said, "their achievements have been firsts of their kind, they have fought for change, impacted the lives of many others across generations. They are the embodiment of being the change they wish to see in the world."
Andria Zafirakou MBE, spoke openly, saying by talking vulnerably and honestly to all she hoped that it would give people strength and ideas to go on and conquer the world.
She spoke of the three times she had to be "brave", firstly telling her parents that she would be pursuing a subject she was passionate about, the arts, and not the subjects they had wanted her to do at school.
The second was when she met the man of her dreams, who was not the traditional Greek boy her family expected.
Thirdly, winning the Global Teacher prize from 30,000 applicants and the new world that it took her to.  She felt the joy and responsibility of representing her school, profession and country and learned to navigate a new world in which she was travelling globally, being interviewed by various media, being spoken about in Prime Ministers Questions in the UK Parliament, contributing to Government conversations and setting up a charity to bring artists into schools to inspire students to take up the arts.
She said it was the children that she teaches, nurtures and watches thrive are the most sacred and fulfilling moments. She spoke of the kindness of others and what impact it had on her life; it was a gentle reminder that kindness really matters and can change lives.
Nimco Ali OBE, reflected that all she had done over the last decade had been a coincidence in a moment of circumstance realising she had to be the change. She spoke openly about the FGM that happened to her and the impact it had on her life and health.  When trying to understand and talk about what had happened to her body, she found no dialogue and resigned herself to consuming her experience.
Two decades later, she was asked to inspire young Somali girls about extending outside of the visions their families had for them. One of the young girls raised FGM and she was shocked to realise that so many had undergone FGM and the consequence of this on their behaviour and outlook was something that needed urgent attention and change was needed for future generations.
She felt her silence on her own experience was complicit to the misunderstanding of FGM and that it was something that happened in other countries and not to the girls in the UK. The girls who she had gone to inspire, inspired her to be the change and she founded Daughters of Eve in order to change the narrative around FGM in the UK.
Her book, What We're Told Not to Talk About (But We're Going to Anyway): Women's Voices from East London to Ethiopia, includes stories of women who are sharing experiences they have always been told should be "secret and shameful" as well as her own story of living with FGM.
Her passion for gender equality and how vital it was for the advancement of communities and nations was palpable.
Chef Atul Kochhar, spoke of the influence of the women in his life, his sisters and mother allowed him to grow up with a wide skillset and understanding that has been invaluable in life.
He spoke of his desire to go to hotel school and not to the medical school that he had gained admission into. His father encouraged him to pursue his passion as he was picking a career path for life and it should be one that he would enjoy and fulfil him.  His father told him that "consistency may be boring but with consistency we achieve everything"
He spoke about his break gaining a place at a prestigious catering school and then getting head hunted to come the UK. He won many awards, but his father was not impressed and told his son, to think wider. He explained that he was from North India and his father sent him to the South to learn more and now that he was in England, he had to learn again and push boundaries and reminded him to integrate all his learning with his new surroundings. His new perspective gave him a new passion and a new way of cooking; he won his first Michelin star.
Atul spoke honestly about his success and mistakes he had made. He created a twitter storm and his dark moments and shame stemming from it. He reminded the audience that dark times can turn into light, the wise words of a friend helped to tune his mind "if you keep looking in the past, that is a problem, if you look at your present, it's a problem for some time but focus your future as if it's your present and you will thrive". His lesson in life was that there are more good people in the world who are willing to help you than bad and to always keep learning.
The event was proud to have offering and displays from small businesses thought a range of stalls, Front Row Events, Gita's Boutique, Funky Family Frames, Celestial Connextions and About The Bag. All details and social media links can be found at : http://www.womenempowered.co.uk/from-ground-breaking-to-ceiling-shattering-19th-september-2019/
Photos from Left to Right
1. Reena Ranger welcoming guests to the event
2. Andria Zafirakou addressing the guests
3. Nimco Ali addressing the guests
4. Atul Kochhar addressing the guests
5. Q&A Session
6. Q&A Session
7. Guests at the event
8. (Back row L to R) WE team members Mona,Dhrupti, Reena, Priti, Kajal
(Front row L to R) Andria, Nimco and Atul
Disclaimer: Speakers may change without prior notice. All partners at the event are individual third parties and personal due diligence should be done.
Women Empowered shall not take any responsibilities for any transactions done with any third party organisation.
Please Note: Photos and video recordings may be taken at this event and used on social media sites. Anyone that do not want to be included please let the organisers know.