Venue: Bright Courtyard Club, Baker Street
Thursday 15th October 2015
Our speakers run a combination of commercial and social enterprises. They will share their insights, how and why they started and what keeps them going.
We hope that attendees can find applicability and affinity with one or more of the speakers and that their stories will inspire and encourage all present to take that leap to do whatever they have been dreaming of!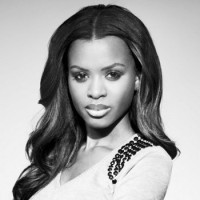 June Sarpong MBE
June Sarpong MBE is a television and radio presenter, and has enjoyed a 15-year career which has already seen her become one of the most recognisable faces of British television, as well as being one of the UK's most intelligent and dynamic young hosts!
She is one of the founders of the Women: Inspiration & Enterprise network, which provides a platform for this generation's women leaders to inspire and empower the next.
She serves as a director on the board of The Lunchbox Fund, a non-profit organisation which provides a daily meal to students of township schools in Soweto of South Africa. She is also an ambassador for The Prince's Trust, and campaigns for the Make Poverty History movement.
She was awarded an MBE in the 2007 New Year Honours List for "services to broadcasting and charity" making June one of the youngest people to receive the award.
After living in America for 8 years, June has recently moved back to her hometown of London and is thrilled to be joining the Loose Women team on ITV.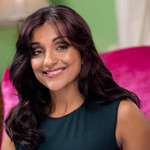 Geeta Sidhu
Geeta Sidhu-Robb is an inspirational mother of three, ex corporate lawyer and entrepreneur with a remarkable life story. She gave up her career as a corporate lawyer to set up her own business, Nosh Detox in 2008, after her son's severe food allergies, eczema, asthma and anaphylaxis as a baby led her to retrain as a food technician, nutritionist and Raw Chef. From that moment, she fast learnt how to provide a nutritious, balanced and safe diet for her son and in turn, the whole family. Her focus was on allergy free foods, nutrition, diet and organic produce- she was determined she could make him fit and well through nutrition, despite doctors believing only steroids and drugs were the way to control his conditions. And she succeeded. Nosh Detox started the first ever home delivery of juice fasts in the United Kingdom to help clients get well, lose weight and gain energy.
Seven years later it has been valued at millions and customers include Gwyneth Paltrow, Georgia May Jagger and Cara and Poppy Delavigne. For over 7 years, Geeta has pursued a holistic approach to the body and mind and its functionality. She has inspired thousands of professional men and women all over the UK to improve not only their health and well-being but their mindset, and the way they look at life and their lifestyles. Nosh Detox USA opened in April 2015 and is growing steadily. Geeta's vision is for Nosh to become a global provider of fresh, natural health solutions.
www.noshdetox.com
Lisa Sohanpal (MBA, MSc, BSc)
Lisa Sohanpal (MBA, MSc, BSc) is the Co-founder, Managing Director and Food lover behind the new multi-award winning, innovative and challenger brand – Mini nom nom's – healthy world food for kids & grown-ups. Lisa's experience spans over 18 years in the Pharmaceutical and Medical Devices industry, where she has led businesses across 47 countries within Europe, Middle East, Africa, Asia- Pacific and delivered exponential growth in her region. Mini nom nom's was born out of a need she felt as a busy working parent of 3 very young children all under the age of 5yrs. With 2 years in development and having launched in August this year, Mini nom nom's has won GOLD for innovation at LUNCH 2014, and are World Food Innovation winners for Best new business and brand, Best New Food Concept, Best New Children's Food and achieved the highest accolades of industry awards ever won at the International Food and Drink event, which represented entries from over 30 countries. Mini nom nom's were semi-finalists in the Virgin Pitch to Richard Branson competition in April 2015 and recently awarded winners in the innovation category for the prestigious Food and Drink Federation awards September 2015 – up against big established brands like Birds Eye & Burtons Biscuits.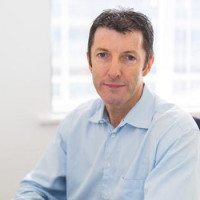 John Stapleton
John Stapleton is an entrepreneur, business leader, CEO & Non-Executive Director with over 25 years' experience in creating and building consumer brands in the FMCG sector in both the UK and the USA. A founder of three start-ups, John is an expert at developing new and innovative consumer-focused products & categories and has wide-ranging experience in operational management and strategic leadership roles.
John co-founded the New Covent Garden Soup Co Ltd in 1987, which pioneered and established the fresh soup category in the UK. In 1998 he moved to San Francisco, where he co-founded Glencoe Inc., bringing the fresh soup concept to the United States.
In 2005, John co-founded Little Dish which supplies fresh, natural foods for children over 1 year. Little Dish, which created and established the toddler chilled food category, can be found in all national UK High Street retailers and is the dominant brand in chilled toddler food (73% market share).
John is a graduate of UCD (Industrial Microbiology); Reading University (Food Science); The University of Westminster (Business Administration and Finance) and holds a marketing qualification from the Chartered Institute of Marketing (UK). John lives in Munich, Germany and speaks fluent German.
PRESS RELEASE - Entrepreneurship 2015
June Sarpong, MBE, Television and Radio presenter and social entrepreneur; Geeta Sidhu-Robb mother of three, ex corporate lawyer and entrepreneur who founded the mutli million pound business Nosh Detox; Lisa Sonhanpal, mother of three and Co-founder, Managing Director and Food lover behind the new multi-award winning, innovative and challenger brand – Mini nom nom's and John Stapleton entrepreneur, business leader, CEO & Non-Executive Director and co-founder of New Covent Garden Soup Co Ltd & Little Dish made up the diverse panel of October's Women Empowered Event on the topic of entrepreneurship.
Reena Ranger, co-founder and chairman of Women Empowered (WE), welcomed the guests to the 12th event held by the organisation. She spoke of how more and more women and men are looking at starting their own enterprises for a variety of reasons including childcare costs, flexibility, aspiration, need or change of direction. "Today the word entrepreneur is far more fluid and flexible and encompasses a wide range of beings and more and more people are turning their hobbies, passions or interests into income streams, starting their own businesses, creating employment for themselves and others and solving some of their own employment needs and wants." She hoped that the diverse panel would engage and inspire guests with their own stories and experiences.
She highlighted that Women Empowered, a social enterprise, was now in its third year and through its various facets had grown to offering an online blog, discussion group and charitable arm which asked for people's time and not money. In one year 200 volunteers had lent their time to various "sewa" based projects (selfless service) and 500 people attended various events all of which are being run by volunteers. The aim of the not for profit enterprise has not been based on money and instead looked to bridge gaps in various spaces as lead by the WE community.
June Sarpong started her address with an old Ghanaian folk tale about Anansi the spider which illustrated how important opportunity and self-belief are in order to succeed. She spoke of positive changes for the future generation with regards to equal opportunities for women but noted there was still some way to go. She said if there were more opportunities for women, that didn't mean there were less opportunities for men. She quoted Margaret Mead "when you liberate a women, you liberate a man" if you have a world of empowered women, men will be elevated to a whole new level they didn't know existed for them. She credited her success on being at the right place at the right time. She urged women to be fearless and pave the way for the next generation; sometimes it is not about you but what you represent for the next person coming along.
"There is always a story behind the story" started Geeta Sidhu-Robb. She spoke of how the challenges and 2 years of hospitalisation she faced with her first new born baby's allergies was the need she faced and the catalyst for starting her enterprise.
After her third child, Geeta's marriage came to an end. Her divorce resulted in her being left homeless and with little money. Advice she gave to her close friend on healthy eating, nutrition and weight loss transformed her friend's body and the idea of Nosh Detox was born.
She perceived the challenges faced by women being harder than men as they are constantly taught "good behaviour". She went on to say she decided not to worry about being "good" and instead decided to be successful instead.
She spoke about focusing on who you are and not who you are not and the only barrier to being an entrepreneur is how high you are prepared to aim. She said go with your gut and pursue, pursue, pursue as it will always pay off
Lisa Sohanpal told the guests that two years ago she was sitting in the very seats they were, she was also 7 months pregnant with her third child having recently being made redundant.
She had two ideas brewing in her mind for her business: one in technology as that was where business was trending and the other in food. She credited her uncle for giving her the push to stop sitting on her ideas and to go for it. She explored her tech idea and made great strides, but when it finally came to the crunch she realised that she had no personal connection to the idea and decided not to pursue it even though she had spent much time, effort and money on developing it and it had won at a prestigious tech competition. She urged people to ensure that their business ideas were ones that they were passionate about and one that fulfils a need which is what she eventually did.
John Stapleton spoke about how people were shaped by their life experiences and how his upbringing and different situations growing up developed his independence skills and had given him a sense of responsibility. His sports background gave him discipline and self-confidence by putting him in situations he had not previously been in and a determination and goal setting approach in life. He spoke of how much he had learned from his mother. His mother's view of feminism was going to battle and leaving half of your army at home on purpose.
He wanted to combine his educational field with his hobby which was sport and nutrition and New Covent Garden was the first opportunity that came along. Since he was a pioneer in the industry, he had to work things out and develop all the technologies and the challenges and excitement that brought.
He added that the difference between an entrepreneur and non entrepreneur is that an entrepreneur has ideas and acts upon them and a non entrepreneur just has ideas. He says he would have done nothing if he had listened to the naysayers and added, "conventional wisdom is conventional and not always wise". Not knowing about the industry they were venturing into was for them an advantage, they looked at problems with fresh eyes and approaches. He spoke about how one deals with adversity, sets them apart and that there isn't a blueprint for handling adversity but you need to learn to leverage your personality and sometimes the advice is as simple as "get on with it". It is imperative to keep calm and trust yourself.
After a lively Q&A session, Reena Ranger thanked the guests and urged them to meet people, network or make friends, whichever way they preferred to look at it, and get more involved with WE and its initiatives. The event took place against the backdrop of exhibiting entrepreneurs on the night Dee Vara of DeeVaraJewels, To Baita Magar and Rani Samra of Ensemble Couture, To Jytoi Chandok and Sarah and Sharon From Grace and Butler.
Disclaimer: Speakers may change without prior notice. All partners at the event are individual third parties and personal due diligence should be done.
Women Empowered shall not take any responsibilities for any transactions done with any third party organisation.
Please Note: Photos and video recordings may be taken at this event and used on social media sites. Anyone that do not want to be included please let the organisers know.