Venue: Baker Street, London
Wednesday 2nd March 2016
Our speakers will share their experiences and stories as to how they have fulfilled their dreams so far and achieved their goals and share their future aspirations.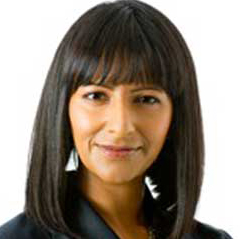 Ranvir Singh is the multi-award-winning presenter of Good Morning Britain and ITV News. Ranvir also fronts her own primetime ITV1 current affairs series, Real Stories With Ranvir Singh,. Ranvir was recently awarded Media Personality of the Year at the 2015 Asian Media Awards (November 2015).
In September 2015, she presented ITV1's Breaking into Britain: Tonight where she investigated the migrant crisis and learned whether those refugees who have successfully made their destination are finding life in Britain to be as they had previously imagined it.
Ranvir previously hosted the Daybreak Newshour between 6-7am each weekday morning for two years, as well as the national news bulletins between 7-9am across the ITV network.
Ranvir's highlights while at ITV include reporting from Sierra Leone ahead of the G20 Summit; breaking news of the Boston Marathon bombers being pursued and clarifying the developing situation; breaking news of Oscar Pistorious' shooting Reeva Steenkamp and covering Obama's second term election success.
Before joining the ITV family, Ranvir spent 12 years at the BBC where she was a producer, reporter and presenter on both regional and national radio and television. She co-presented BBC North West Tonight for nearly five years and in 2010 was awarded "Best On Screen Talent" at the Royal Television Society's North West Awards.
Ranvir was born and brought up in Preston. She went to Lancaster University where she studied Philosophy and English Literature. After finishing her degree, Ranvir returned to Preston to complete a postgraduate qualification in Broadcast Journalism. In 2013 Ranvir was awarded an Honorary Fellowship by the University of Central Lancashire.
Ranvir now lives in London and has a young son. Ranvir is Vice Patron of the charity, Baby Beat and Patron of the National Organisation for Fetal Alcohol Syndrome (NOFAS-UK). She is a keen runner, taking part in half-marathons around the country and is also a qualified acting teacher with LAMDA.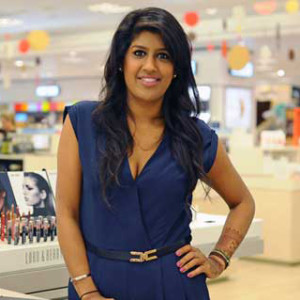 Henna artist, Pavan is the Guinness World Record Holder for being the fastest in her trade. In just one hour she painted a staggering 511 armbands in February 2012 – where each design had to be different from the other – beating her own previous record of 314 armbands in 2008 when she was just 23 years of age.
Immersing herself into the world of henna and design from the tender age of seven, she went professional five years ago and is now one of the leading henna artists in the UK.
Pavan has worked with celebrities and recognised names like Selfridges, Harrods, Sky tv, and with the BBC on various high-profile projects..
When just 29 years old, Pavan launched her Henna Bar in Selfridges London and has rapidly expanded to Birmingham, Manchester and Abu Dhabi! Her focus has been to make the cultural art we are so used to having done on special occasions accessible to all cultures in a convenient environment.
A young entrepreneur who is self-taught henna artist, Pavan's, not only keeps up to date with the latest design trends, she creates them! She has followed her passion and ensured her dream has become a reality.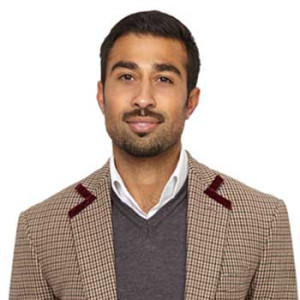 Sach Kukadia at just 23 years of age, together with his brother Nish, founded designer fashion site SECRETSALES.com when they spotted the opportunity to recreate the Boxing Day sales rush online every day for eager UK customers. Previously Sach had launched a local radio station in north-west London at the age of 16 and thereafter started a promotional company focusing on student night life whilst at university.Prior to SECRETSALES.com, Sach was a Director at London Express UK Ltd, an import and export business focusing on trading branded goods across Europe.
Being raised in the digital age and coming from a family steeped in retail industry, the brothers were well-placed to develop an innovative approach to assist fashion and accessories brands in effectively managing excess inventory, an often unavoidable and troublesome aspect of production cycles.
Since launching the site, Sach has been responsible for the company's buying and merchandising strategy as well as developing the wider company strategy with his brother Nish. He was also responsible for all creative representation and brand positioning. In addition, Sach negotiated and secured partnerships with over 450 fashion brands and key partners.
Women Empowered (WE) held their event named "Dare to Dream" on Wednesday 2nd March in Baker Street. Reena Ranger, Co-founder and Chair of WE, welcomed the 120 guests saying "Someone once said, everything that ever was, started off as someone's dream, this was the inspiration for tonight's topic; our speakers today will share how they took their dreams and turned them into their reality, how they made their dreams work for them and followed their passion and dared not to give up"
The speakers on the night were, Ranvir Singh, multi award winning presenter of Good Morning Britain and ITV News, Pavan Alhuwalia, Henna Artist, Entrepreneur and Guinness World Record Holder and Sach Kukadia, Co-Founder of Secretsales.com
Ranvir Singh spoke candidly about the challenges and struggles of her career and the determination she needed to succeed and her will to be the best at whatever she was doing and always paying attention to detail. She reminded those listening that the one thing you don't know is all the times someone didn't make it, that the road to success isn't always smooth and we often see people through the prism of success. "Success to me" she said "has been about feeling utterly fulfilled in her working life".  She keeps with her the lessons from a book she holds dear, "highly successful people chose to follow their passions rather than a career based on money or prestige.  What keeps you going is loving what you do." Ranvir spoke of the sacrifices, choices and discipline she needs to do what she does and loving what she does keeps her invigorated in her working life. She ended with a few words of wisdom "Winning is, unfortunately, mostly about losing, winning is the easy bit, once you learn how to deal with the disappointment of losing then you can go on to win"
Pavan Alhuwalia is one of the leading henna artists in the UK, she is a young entrepreneur, an author and a business woman. She told the audience, "Once you find your passion, you can do anything you want". She loved henna and the new advances in the industry mesmerised her and she was hooked. She was complimented at a friend's wedding for the designs on her arm. She knew she had found her passion and had to follow it. She started small and her education degree complemented her journey, giving her the academic foundation to marry with her passion for henna.  She found her "USP", her speed, and went for a Guinness World Record and she broke the record. She firmly believes "if you don't ask, you don't get" and her perseverance and determination has always paid off. She knew where she wanted to be and what she wanted for her future and then worked her way to it, sometimes winging it along the way! The hardest thing is finding your passion, when do find it, follow it and it will feed into itself, just don't give up and if you love it enough, you won't give up anyway.
Sach Kukadia spoke of how as a fashion mad family they loved Boxing day sales and sometimes the experience of finding that bargain wasn't always a positive one and that sparked an idea for a business to bring the bargain experience to consumers daily and with comfort.  This idea led to him, at the young age of 23, co-founding secretsales.com with his brother.  Persistence and tenacity was vital to establishing a new way of selling and buying for brands and consumers. He spoke of the company's journey, affiliations with other companies and how different entities brought in different practices and how they had to navigate the market place along with challenges faced and the company's evolution.  He advised those who were venturing out to build a business to "find people to work with who complemented your skills, that you do not need to know everything to be a good leader but share your vision and surround yourself with good people."
Reena Ranger ended with, "Women Empowered has always been in the business of promoting that you can be anyone you want to be and achieve anything you want to achieve.  We have always been advocates of each one of us being the best possible versions of ourselves as we see and wish it to be and I am sure that today's wisdom and advice would have helped many of us be one step further to this goal. Please join in with our many initiatives, our online blog, discussion group or charitable arm that asks for your time".
Entrepreneurial stall holders who were following their passions at the event were Irene and Jenny, Ensemble Couture, Creations By NM and Urvahsi/Paplion.
Photos from Left to Right
1. Reena Ranger welcoming guests to the event
2. Ranvir Singh addressing the guests
3. Pavan Alhuwalia addressing the guests
4. Guests at the event
5. Sach Kukadia addressing the guests
6. Q&A Session
7. Q&A Session
8. (Back row L to R) WE Champion Kulveer Ranger, WE Champions Shay and Sunny Grewal, WE Co – Founder and Chairman Reena Ranger,  You Me and WE Co-ordinate Dee Vara and , You Me and WE Co-ordinate Pritti Virdee, Ranvir Singh, Sach Kukadia and Pavan Alhuwalia.
Disclaimer: Speakers may change without prior notice. All partners at the event are individual third parties and personal due diligence should be done.
Women Empowered shall not take any responsibilities for any transactions done with any third party organisation.
Please Note: Photos and video recordings may be taken at this event and used on social media sites. Anyone that do not want to be included please let the organisers know.