Time: Doors open at 6.30pm for a 7.45pm start
Venue: Baker Street, London
Date: Thursday 14th March 2019
Our speakers will share their journeys' and stories of overcoming the odds, finding the strength, determination, aspiration, persistence, hard work and achievement and how they have navigated to success in their various fields.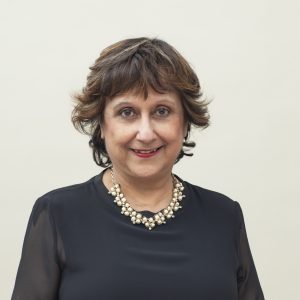 Yasmin Alibhai-Brown MBE  – came to the UK in 1972 from Uganda after completing her undergraduate degree at Makerere University where she was awarded an exceptional first class degree in English.  She went to Oxford as a post-graduate student and was awarded an M.Phil in literature in1975. She is a journalist who has written for  The Guardian, Observer, The New York Times, Time Magazine,  Newsweek, The Evening Standard,  the Mail and other newspapers and was a regular columnist on The Independent for 18 years. She now writes columns for I newspaper and also occasional features and columns for the Sunday Times Magazine, Daily Mirror and Mail on Sunday. She is a radio and television broadcaster and author of several books. Her book, No Place Like Home, well received by critics, was an autobiographical account of a twice removed immigrant. From 1996 to 2001 she was a Research Fellow at the Institute for Public Policy Research which published True Colours on the role of government on racial attitudes. Tony Blair launched the book in March 1999. She was a senior fellow at the Foreign Policy Centre until 2003.  In 2000 she published, Who Do We Think We Are?  published in the US too, an acclaimed book on the state of the British nation and another book, After Multiculturalism which looks at the globalised future. She advises various key institutions on race matters. She is also a regular international public speaker in Britain, other European countries, North America and Asian nations. She is a diversity adviser to global companies and organisations. She was a governor of the Royal Shakespeare Company and is on the board of Metal, an innovative arts organisation headed by Jude Kelley who runs the South Bank Centre in London.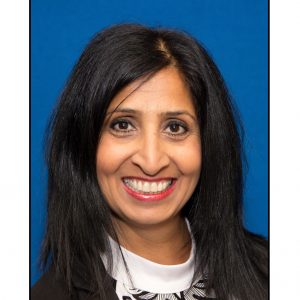 Born in Karachi, Pakistan Shabnam came to London with her family at the age of two and settled in the East End of London where she lived and was educated in Newham.
In 1989, despite family and community pressures she achieved her dream goal and joined the Metropolitan Police Service.
Shabnam is a role model, both internally and externallyacross London and has received a number of awards, including the National & International Leadership award in the British Association for Women in Policing (BAWP) for her contributions to policing, in particular her work around forced marriage and Honor Based Violence. During 2017,she was nominated for, and won the national No2H8 Crime Award for her 'Outstanding Contribution' to the fight against hate crime.
In 2016 she developed her own unique 'Girls Allowed' brand and has hosted themed events across London, the most recent in 2018, Tackling Knife & Hate Crime in Partnership with over 400 attendees, including key note address from the Deputy Mayor of Policing & Crime.
She now leads at Havering, Barking & Dagenham and Redbridge.
In her personal life she enjoys adventure activity travelling to remote places and is known to take on challenges completely outside of her comfort zone. She has cycled, across Vietnam, South Africa and most recently Amritsar to Shimla, covering over 300 miles, accenting to more than 35,000 feet over 10 days into altitude.
Shabnam currently remains the MPS only Muslim female detective at this rank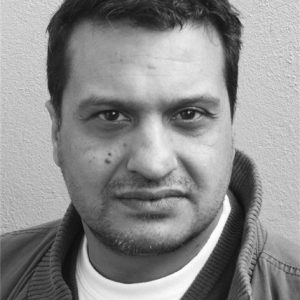 Kulvinder Ghir is a British actor whose career has spanned over 30 years including a wide range of credits on stage, screen and radio. This year he has completed filming for Series 5 of Still Open All Hours for the BBC reprising the regular role of Cyril. Theatre work this year includes East is East at the Octagon Theatre where he portrayed the role of George.
Kulvinder has also just completed shooting on Beecham House, a new ITV series which is his third collaboration with writer and director Gurinder Chadha. This follows on from his role in the BAFTA nominated film Bend It Like Beckham and his completion filming on Blinded By The Light earlier in the year.
Kulvinder is also well-known as one part of the quartet behind the hugely successful BBC comedy Goodness Gracious Me. Other notable credits include Ritu, Sue & Bob Too and Jadoo. He has also recently voiced the role of Sanjay for the upcoming animation Queens of Corgi alongside Julie Walters and Sheridan Smith.
Running Order for the event:
6.30pm – 7.45pm Doors Open for networking
7.00pm – Canapés Served
8.00pm  – Welcome address by Reena Ranger
8.05pm – Address by Yasmin Alibhai-Brown
8.15pm – Address by Shabnam Chaudhri
8.25pm – Address by Kulvinder Ghir
8.35pm – Q&A session with panel of speakers
8.50pm – Sponsors address
8.55pm – Closing address and vote of thanks
9pm -10pm – Dinner and Networking
PRESS RELEASE - To follow
Disclaimer: Speakers may change without prior notice. All partners at the event are individual third parties and personal due diligence should be done.
Women Empowered shall not take any responsibilities for any transactions done with any third party organisation.
Please Note: Photos and video recordings may be taken at this event and used on social media sites. Anyone that do not want to be included please let the organisers know.