How To Have Your Voice Heard
Can you or one person really make a difference or effect change? Our speakers at this event will talk about the power or social media in making a difference.
How careers can be started with a PC or causes brought to the attention of the wider population by one person.How campaigns can be launched and how the power of people can create change.
How social media can be used to set your social or business venture apart and what in some cases should we not do!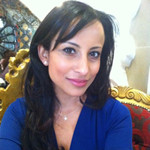 Rupa Ganatra
Rupa is the co-founder of Men's e-commerce site Yes-Sir.com, which sells men's grooming and health essentials and helps men to discover new brands and products. She is also co-founder of Brand us Social, brandussocial.com, which organises Social Media and Digital conferences for the fashion and beauty industry with leading industry speakers including Net-a-Porter, Facebook, Google and Twitter.
Rupa was previously working in investment banking at Royal Bank of Canada and left in 2012 to become an entrepreneur. She is also an investor in several start-up companies, a founder member of the UK's first Guild for Entrepreneurs and is on the board of the Ashraya Initiative for Children UK charity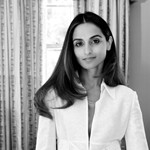 Farzana Baduel
Farzana is the founder and managing director, Curzon PR, a London-based strategic public relations and digital communications agency working across arts, culture, business and policy in growth markets.
Prior to establishing Curzon, Baduel was Advisor to the London Development Agency and Enterprise Insight on enterprise issues in 2006. She is the former Vice-Chair of Conservative Business Relations and an advisor to the Malaysian ruling political party Barisan Nasional .
She has worked on government-backed projects for Russia, Ukraine, Malaysia, Azerbaijan and the UK and contributes to international publications, including The Guardian and Business Today on leadership, soft power initiatives and country branding,
She is also on the board of CARE, Pakistan's largest educational NGO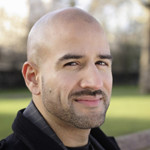 Sunny Hundal
Sunny is British journalist, blogger and an academic. He is best known as the former editor for the UK's most popular centre-left blog 'Liberal Conspiracy', and 'Asians in Media' magazine.
He is author of "India Dishonoured: Behind a nation's war on women", published by Guardian Books last year.
Sunny has written for publications including The Guardian, The Times, The Financial times and The Independent, and is noted for his messages on Twitter. He is also a Journalist-in-Residence at Kingston University.
Sunny will be providing the male perspective for this event.
Running order for the event
6.30pm – 7.30pm Doors Open for networking
7.00pm – Canapés Served
7.30pm – Welcome address by Reena Ranger
7.40pm – Address by Rupa Ganatra
7.50pm – Address by Farzana Baduel
8.00pm – Address by Sunny Hundal
8.10pm – Q&A session with panel of speakers
8.50pm – Closing address and vote of thanks.
9.00pm – Dinner and Networking
Disclaimer: Speakers may change without prior notice. All partners at the event are individual third parties and personal due diligence should be done.
Women Empowered shall not take any responsibilities for any transactions done with any third party organisation.
Please Note: Photos and video recordings may be taken at this event and used on social media sites. Anyone that do not want to be included please let the organisers know.