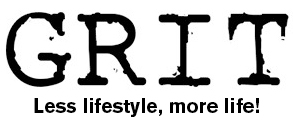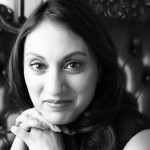 This month our contributors have shared their thoughts and feelings on why they think it is important to make time for yourself every day. Thank you to everyone who has shared their personal experiences on how 'me time' can impact your work and the relationships with the people you care about.
Next month we would love you to share your views on any health-related or body image issue that you would like to raise awareness of. Do you think there is a link between body image and self-esteem? Do you feel there is too much pressure on women to stay young or be thin? Do you have views about a major health concern that has affected your life?
Please send your article for next month's issue on 'Health and Body Talk' (400-700 words) to grit@womenempowered.co.uk before 20th September 2016.
We look forward to hearing from you.
Sunita Behl
Editor
I believe it is essential for everyone, especially a woman, to have "me time". We juggle so many activities and responsibilities every day, that most of us hardly find any time for ourselves. However, if you do not have the inclination to make "me time", you will always find hundreds of excuses not to.
Just like taking care of our children and family is important, having "me time" to exclusively do what you love and enjoy is very important too. Spending an hour a day on yourself is actually not much time at all. And if you fail to make this small amount of time for yourself then, before you know it, the years will soon roll by leaving behind a cynical and disappointed you.
"Me time" is different for different people. For a lucky few "me time" can be a happy professional life. However for many of us, work is a financial necessity to support the family. Women who gain limited motivation or pleasure from work, or who are unable to work because of family responsibilities, can be really affected from lack of "me time".
There are social stigmas around the concept of "me time" which exist too. How can a woman leave her child and husband and enjoy time on her own? Shouldn't happiness only come from things that are done with the family? This can make the thought of making time for yourself filled with guilt.
When you say we are going out to have fun with your friends, is your heart at home thinking about what the kids are doing? Or when you are at work are you thinking about home or vice versa? This happens to almost everyone. We go out, come back feeling guilty, compensate with more work, vow that we are not doing it again and then end up miserable again a week later!
We all need to learn to take "me time" and do what we love, without the guilt. Watch a movie or visit a coffee shop on your own or with friends. Enjoy a quiet retrospection sitting on a bench by a river, enrol onto a craft or dance class that you enjoy. Do whatever makes you happy and do something, however small, for yourself every day.
Happiness starts from within you. We are able to enjoy "me time" and still enjoy the rest of our time with those who we care about. And if we feel happy and content this feeling will spread to our children and the rest of our family.  So take your "me time" guilt-free every day, and at every chance you get.
YES!!!!
When I first started my business my busy periods used to be Thursday to Sundays.  I would spend the beginning of the week organising my calendar, doing my admin and planning my week.  I would feel guilty on my 'admin' days for not being as busy as the rest of the week. I would think, 'I need to be doing more'…'Is there is something else could be doing?'… 'I should be busy all the time!'
Now my business has grown I am actually busy every day and I truly love it. However I cannot stress enough how important I believe it is to take time out for yourself.  Every day for me would be ideal, but I have to be honest, I don't always get this luxury. Some days my 'me time' is sacrificed – the 'price' you pay for having your own business.  However on the days where I don't get my 'me time', I really feel the loss and it has a huge impact on me.  I become grumpy, short-tempered, and most importantly make decisions out of haste, rather than with a calm and collected mind.  My work is all about making decisions and figuring out what works best, and I cannot do this without my time to relax and rest.
For anyone who believes the thought of 'me time' is unrealistic and selfish this makes me question how people value themselves. Whether you are a mother, business/career woman or housewife, you cannot give your best in any job or any relationship if you are not taking care of yourself. You need to give yourself that time to just be you and relax.
Older generations unfortunately were taught to only give their time to others. I believe this has had a negative effect on their generation in general, with regard to health, relationships and life experiences. I hope new generations will make different life choices and live without regrets.  Simple things like having a massage or a spa day can remind you of what you are working so hard for. Even that extra 10 minutes in the shower or sitting down for half an hour with a cup of tea, can really change your day and put you in a positive mood.
The time you give yourself to centre your thoughts, appreciate your day and pamper yourself are invaluable. These are the times I find I am most creative and my mind feels nourished. I can then give my best to being a wife, sister, daughter, etc. I find that 'me time' is actually the most selfless thing anyone can do.
In the race to keep my family and professional life balanced, and everyone around me happy, I realised after many years that I had neglected one person – ME!
Where did that perfectly groomed girl disappear? Where did that intelligent woman with high self-esteem and confidence vanish? It seems like only yesterday that I lost it all yet it also feels like I am now a million miles away from where I was. So what changed?
My transition began as my role changed from being a single woman to a wife and then to a mother. I have an Engineering degree from New Zealand and was a confident, independent working woman. However over the years I bowed my head down to my cultural values and my focus shifted. During this transition I gradually lost myself.
As a single woman, my life was all about "me."' I did everything and anything that made me happy. Manicures, movies, holidays, restaurants, beach resorts, outings, trekking, shopping….you name it and I did it. I enjoyed life thoroughly!
When I became a wife, I spent more time with the new people in my life, went along with their choices and rarely questioned them. As responsibilities hit one by one, compromises and sacrifices took place. Life was no longer about me or just looking after myself – it was about us.
As time passed by, I was blessed with a daughter. My "mother role" soon overtook the "wife" in me and I left my career to be a full-time Mum. This put an abrupt end to my professional "me-time" with colleagues which I used to thoroughly enjoy. My life then became all about my baby and I soon lost my "me- time" completely!
I nearly gave up on myself, when I realised that only by helping myself, can I be in a position to help others. My partner reminded me that I needed more than 2 hours sleep a night, a simple haircut, a friendly chat or short trip to a coffee shop. Even just a walk in the park or sitting in my garden – alone! With the help of my partner I pulled myself up and the innocent face of my child poured the life back into my veins.
Learning to give myself "me-time" again helped to heal my soul, lose the frustration and calm my mind. It also helped me get back to being a happier wife and mother.  Now I try to achieve my "me-time" by finding inner peace and happiness whether in my child's smile, a conversation with my partner, or waving to a neighbour. I think you should just do whatever makes you happy whether it's singing in the shower to dancing while cooking!
I recently read that our thoughts become our words and our words in turn become our actions. So nourish good thoughts with happiness as your fuel. Make time for yourself, find your peace and share that bliss. Me-time is not selfishness. Sharing the benefits you gain from me-time is an act of selflessness.
Be like the moon. Self-illuminate to light up the world around you!
"Me Time" is not "Me, Me, Me Time"
For many women, the idea of taking time out from their daily responsibilities and commitments seems utterly undo-able and a selfish, guilty indulgence. Self-care among women is not an accepted lifestyle concept in most cultures and this is especially true of South Asians. Whether a super-busy, sleep-deprived mum of three, or a high-pressured international career woman suffering from the daily stress of delivering impossible results, the stories are the same: "I just can't afford the time."
'Me Time' is often considered by many women as a luxurious extravagance that should simply not be indulged. Having 'yet another thing to do' adds a further burden to busy lives, with 'Me Time' often postponed to another day. In reality, this day is unlikely to arrive in a world of ever-increasing personal and professional demands. However 'Me Time' can provide the reward of deep nourishment, bringing inner balance to an otherwise outer-focused life.
How is 'Me, Me, Me Time' different?
Unlike 'Me Time' the concept of 'Me, Me, Me Time' can leave you feeling dissatisfied and empty. This involves doing indulgent things that are often far from nurturing. You may well treat yourself once in a while to a nice Margarita cocktail, a box of Belgian chocolates, or something equally indulgent – and that's fine – but be aware that you should do this because you truly enjoy these things and do so in moderation. Of course you need a break and reward now and then, but not an illusory escape from reality or a compensation to keep on enduring a life that you should in fact take charge of.
Stressful life events, including emotional tensions in relationships, financial demands and hassles of the daily grind in an increasingly unpredictable world, all lend themselves to accumulating emotional and psychological grime that builds up, layer upon layer, year on year; a human volcano waiting to erupt.
Often, we are oblivious to our own stress and its symptoms. If you can learn to recognise stress when it arises in yourself and others, and remain unperturbed in any given situation, you will be able to dismantle negativity at the very moment it shows up.
The positive impact of 'Me-time'
It's a well-known fact that stress lowers your immunity.1 Increased cortisol levels impact on your health, vitality and ability to enjoy life and be successful.2 The question, surely, is not whether you can afford to make time for yourself, but given the cost, can you afford not to?
Four secrets to being healthy, happy and successful
Develop self-awareness: Be clear about the ways in which stress manifests in you so that you can become a master of dealing with it effectively
Be yourself: Find your favourite ways to unwind, relax and be nourished
Do Yoga, Pranayama (yogic breathing practices) and meditate: Get in touch with your deeper, Inner Self.
Make self-care a priority: 'Me Time' is not an indulgence. Rather, it's an emotionally intelligent investment in yourself.
 1. Psychological Stress and the Human Immune System: A Meta-Analytic Study of 30 Years of Inquiry by SegerstromSC and Miller Available at . 
2. Cortisol and its Impact on your Body by Shane Mason. Available at http://www.clinicians.co.nz/cortisol-and-its-impact-on-your-body/
As a city girl I find we constantly get caught up in the hustle and bustle of the rat race and have little or no time to ourselves. We juggle, to a point where we wear ourselves down and are unable to fulfil our roles to their full potential or capacity. We take the odd occasional break from life's madness, but it is usually short-lived and we soon find ourselves falling quickly back into the rut of running around like headless chickens again.
I recently watched a video where Jada Pinkett-Smith spoke of the importance of taking time out every day. This left me inspired and made me realise how much we really neglect ourselves. She spoke of the importance of taking care of yourself and that if we didn't do this regularly, then we fall out of balance with ourselves. As a result we start making others the result of our happiness, which can have disastrous results.
Is it selfish for women to have "me" time?
Society has been known to condemn women for making time for themselves. Women have always been taught that they have to sacrifice everything for those around them. However "Me time" can actually help to improve the balance of not only your own life but of those around you. So if taking some time out means that it helps us to do our jobs or perform our roles as mothers, daughters, sisters, better then, is it really selfish at all?
Is it realistic to have some "me" time?
This was one of my resolutions this year. So far, admittedly I have failed to live up to it on a daily basis. Why? Simply because I prioritise everything else first and convince myself that I will do it later, which inevitably never happens. However, it's not to say that it isn't possible for me to make it happen if I really make the effort and put my mind to it. If I can give myself an hour a day then I'd consider that an accomplishment in itself.
We need to understand the importance of taking time out, and acknowledge the benefits of doing so not just on ourselves but to those around us including friends, family and co-workers. If "Me time" leaves us better positioned to tackle things better with more clarity, then surely taking some time out can't be a bad thing?
I first started to think about 'me time' after I had my first baby. This is perhaps when many women realise that they no longer have time for themselves anymore, especially if they have no help or family nearby.
During my younger years at college and while I was working the thought of not having 'me time', would never have crossed my mind. I could do whatever I wanted, when I wanted. My schedule did not depend on anyone else.
However Mothers often don't have freedom in terms of their time. Some Mothers may disagree and I really envy my friends who successfully manage to find time for themselves.  Unfortunately I fall into the group who feel guilty if I'm away from my children and home. I remember working full-time with my first-born and constantly having to prioritise. Those years were difficult juggling work, home, and my child's needs. I was constantly switching roles. Gone were the days when I could finish a newly bought book!
Then came another chapter in my life when I had my second baby. This time I decided to be a bit more lenient with myself. One afternoon I went to find some 'me time.' I put my sleeping daughter in the pram and went to the nearby library. Within less than half an hour she woke and started expressing her displeasure at being confined in a pram! I just shut the book, put it away and decided this wasn't the best way to have some time on my own! Next I tried the local salon but ended up having a haircut with my daughter sitting in my lap. I even joined a gym but that was also short- lived too by the constant phone calls regarding where the nappies were or how much formula milk to give.
Then last month I got an opportunity to go away for a three day out of town training course with work. Everyone told me it would mean time out for myself. I was so looking forward to it. The days came and went but I found the evenings and nights very long. I had taken quite a few books with me to finish reading but I hardly read a few pages. I had planned to enjoy meals out with fellow trainees but after the first night out I decided to have a quiet meal in my room speaking to my children on face time instead.
I finally got the 'me time' I craved and it gave me time to think.  I introspected and realised at home the reason I would crash at night was because I was so tired and mealtimes although messy were fun too. So I returned home more enlightened on the issue of making time for myself.
It is so important for all of us to find time for ourselves. For the girl who works during the day but is trying to find time for herself to study at night, for the mother who cooks and cares for her family but is also trying to find some time to paint, for the woman who works full-time and is trying to find some time to visit the doctor. In our busy daily routines we often forget to stop and think but if we devote some precious time to ourselves each day half the work is done. My conclusion is that me time is more for the soul than the brain.
Make an appointment with yourself!
How would you change your life if you were told that you only had 6 months left to live? You will notice your fears will begin to dissolve into insignificance, and you will value the time you have. You will no longer slavishly work every waking minute and take time to value yourself. You the person, soul and reason for working and living will become very clear.
The moments we take out to pursue our own happiness are invaluable and almost addictive. The more you enjoy "me" time, the more you crave it. It then becomes something that is totally necessary to schedule into your diary like a business or a dentist appointment. "Me time" is about having time and space to be the real you, to nurture and develop your being so you can be the best version of yourself. This also means you become better use everyone around you – your children, your partner, your co- workers; Nothing becomes too much to handle.
"Me time "changes over years, it can be a walk alone, or listening to music or dancing.
My favourite ME time at present is sitting alone on my hammock in the garden and watching the birds in the sky – no TV noise or chatter, just solitude. After 15 minutes of this, I feel ready for anything. It is like a grounding. You return to who you are that is vital, and not what others want you to be, or others want of you.
There should never be any guilt attached to making time for yourself, as you are doing it for the person who matters the most, so you can serve your loved ones better, rather than being tired and resentful. By looking after yourself, you are not being selfish as you will be less of a burden on your loved ones.
So put an appointment in your diary – with yourself! It is just as important as any other commitment, and most importantly stick to it to develop the best you can be.
Do you want to write for GRIT?
Each article needs to be submitted to grit@womenempowered.co.uk on the 20th of the preceding month (eg an article for June should be submitted by 20th May). The newsletter will go out on the 5th of each month to our subscribers and will be uploaded on our website and our social media will direct to it.
All submissions should be between 400-700 words. They can be written in the first person where appropriate. They will be edited for content to ensure suitability. Please ensure they are verified with source if it contains factual content. If the topic is personal then please ensure that you have been mindful of others where appropriate and ensure your account is as accurate as possible. Articles submitted will be chosen at the discretion of the editor. Please also be sure to include a photo and your name as you would like to be credited (title / position etc if applicable)
2016 GRIT Topics
SEPTEMBER – Health and Body talk
Do you think there is a link between body image and self-esteem? Do you feel there is too much pressure on women to stay young or be thin? What do you think of photo-shopped female images used throughout the media? If you have a view on any body image or health-related issue from cosmetic surgery and the size zero debate to the impact of fad dieting or social media we want to hear from you.
OCTOBER – Is a woman's role changing?
Do you think a woman's role has changed? How different is your life to previous generations? Do you think you have more opportunities than ever before or that there is more pressure to succeed? Is it really possible for a woman to manage ambitions alongside a happy family life? How has a woman role changed in society and the wider world? Please share your views.
NOVEMBER – Back to business
Have you started your own business? Do you have views on the benefits of working for yourself or would you recommend that you should stick to the security of a corporate career? Does the thought of being your own boss feel you with excitement or fear? Please share your experience, advice and business tips for others who may be thinking of taking the big step.
DECEMBER – Looking forward to 2017
What are your big hopes and plans for 2017? What will you change or how will you make a difference? Please share your proud moments, memories and achievements of the past year and your hopes for the New Year.
WE needs YOU!
Thank you.
Disclaimer: Women Empowered is a wholly social initiative run by volunteers which aims to empower women to make the best of their individual skills and talents and help them to achieve whatever personal and professional goals they may have. We work at a grass roots level, trying to ensure we are easily accessible to all who would like to reach us.
GRIT is a place for the Women Empowered community to share their life experiences. Articles in GRIT represent the views of their authors and do not represent the views of Women Empowered.
To the extent permissible by law, Women Empowered assumes no responsibility for information published in GRIT and disclaims all liability in respect of such information.
Women Empowered is not liable for any injury and/or damage to persons or property as a result of any actual or alleged libellous statements, infringements of intellectual property or privacy rights, whether resulting from negligence or otherwise.
Women Empowered does not warrant that the information published in GRIT is accurate or free from error. Information published in GRIT is intended solely for the purpose of providing general information and/or opinion.
You agree to accept the application of English law to govern matters between Women Empowered and yourself