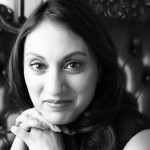 To kick off a brand new year this month we asked our contributors to share their thoughts on making those 'infamous' New Year resolutions.
I must admit I always start with good intentions but often find as the months go by 'life' seems to get in the way. However this year why not make one resolution that could really make a difference – contribute to GRIT. We believe that what you think matters, and we're not the only ones. The 'Future Leadership Institute' thought that your words were so insightful that they shared our December 2014 newsletter with a global audience http://fli.institute/2014/12/19/7-female-uk-entrepreneurs-looking-back-on-their-2014/
Our WE contributors come from all walks of life and backgrounds.Some have never written before but every single one offers a fascinating, personal insight or has an inspirational story to share.
February's topic is 'What should we tell our daughters?' We want to hear from anyone with advice for our next generation. Do you have views on the pressures of our growing A* academic culture, gender stereotyping or breaking glass ceilings? What do you think about the messages we send to our daughters in a society obsessed with beauty, age and weight?
Please send all articles to be considered for our February newsletter (400-700 words) to grit@womenempowered.co.uk before 20th January, 2015.
Here's to an amazing New Year (and hopefully keeping at least a few those resolutions).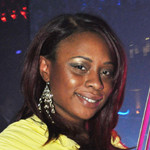 Don't you just hate the phrase "New year, New me?" – By Sabina Armani, Freelance Writer, It's My Magazine Ltd
Whether you believe it's all meaningless cliché or hopeful wishful thinking, if I hear the tired phrase "New year, New me" again, I'll scream. As really, what's so bad about the old you?
For many, New Year's resolutions are a time of reflection; an opportunity to wipe clear embarrassing memories of those "remember that time" escapades. For others they are wishful thinking at best. A hope of what we imagine ourselves to become over the next year as we morph into a more glamorous, more ambitious, healthier or thinner creature (preferably as a result of minimal hard work on our end!)
However, despite those "good intentioned" resolutions, we seem to have become weirdly immune to the sentiment. I for one like the idea of "self-love" as a New Year's resolution so, here's a 'revolutionary' idea….What if our resolutions focus more on changing how we think about ourselves and our lives? What if we learn to appreciate what we've achieved and who we are and reward ourselves rather than beating ourselves up over things we secretly have no intention of changing?
Our British sensibilities often prevent us from really treating ourselves or engaging in public displays of self-indulgence. Yet, being truly thankful for what we have and declaring it shouldn't be a source of shame. "Self-love" may manifest in anything from a regular spa date to treating yourself to a blow-out party to celebrate a milestone birthday. Going to the gym more/eating less/meditating more are all well and good, but only if you are prepared to work hard to achieve them!
If you are really interested in pursuing "Self-love", when it comes to New Year's resolutions, maybe instead of being wishful; we should think SMART. Here are some tips for setting your own goals for 2015 world domination.
Be Specific
Simply saying I want to lose 30lbs isn't specific enough. What you really need to is to lose 30lbs by May 25th in preparation for that 20 year class reunion you're dreading. (There's nothing more effective than seeing the days crossed off between your goal and deadline.)
Make it Measurable
Imagine you're a TV drama fanatic and you're aching to sink your teeth into your favourite series, but you can't seem to find the time. Break down your objective into chewable mouthfuls. If there are 10 episodes in a season and five days a week, dedicate two hours an evening.
Achievable is Possible
Whether your goal is to listen to downloaded seminars or read a trilogy in a month, help make this achievable by removing as many failure obstacles as possible. Leave a copy of your book in an easy accessible place or add audio seminars to your gym play list.
Realistic or Optimistic?
Wishing for a lottery win or that well-connected investor may be a pipe dream, but we all do it. Instead make your goal more realistic. Pledge to contact and pitch to two investors per month. This may take you to your end goal in a pragmatic, well-considered way.
Timing is Key
When setting any goal always factor in time. When do you want to achieve this goal by? Is it achievable within a year or is it a life-long goal? To best guarantee success, pencil in a provisional date (otherwise you may be having the same conversation next year!)
Currently writing her own first novel, Sabina loves bringing ordinary people's extraordinary stories to life. It's My Magazine, is a life story capturer who present weddings and special events within a personalised luxury heirloom magazine.
Capture your slice of history this New Year by treating yourself to a VIP photo shoot with your loved ones and commissioning your very own heirloom magazine. From It's My Baby to It's My Fabulous 40th use this occasion to recognise all your hard work and achievements. For the ultimate "self-love" brownie points, refer a friend and we'll give you 20% off your order. For more information, visit www.itsmymagazine.com or email info@itsmymagazine.com. Have yourself a snappy New Year!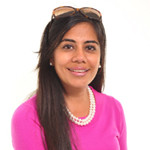 Will it be another H"app"y New Year? – By Deepali Nangia, Investment Director, Wild Blue
It's that time of the year again; time to re-evaluate things I have done right, things I could do better and things I shouldn't do at all. How can I be more productive and more efficient? To find out I analysed my daily input and output…
I wake to an alarm, which is now an app on my phone. Before I even open my eyes, my Whatsapp and Facebook have already notified me of everything that is going on in the world. Not to forget, BBM, their long-forgotten cousin.
I then add to the "chaos" and immediately post photos from my awesome dinner party last night or the exotic holiday I have just been on. How could I not? Everyone must know that I have a really cool life too! Instagram is also beckoning. (The newest craze which now has more followers than Twitter!) I then switch on the lights, with another app, and get my children ready for school. As we reach the bus stop I turn on the Bus Finder app (the two-minute wait seems far too long!) I drop them off, and turn on Google Maps to help direct me to my first meeting of the day.
I meet tech start-ups and learn about how people are trying to change the world and make our lives easier and more productive. A dry-cleaning app – so I won't need to walk to my local cleaner or say hello to neighbours on the street; a restaurant app for last minute reservations – so I can post even more photos of me dining on Facebook! During this time my phone is inundated with the "notifications" from my 904 Facebook friends commenting on last night's photos. I then hop into a taxi using one of the five taxi apps on my phone.
As soon as I get home, my daughter tells me she has won an award at school. I immediately take a photo and post it on Instagram. She then asks me to help with her homework. I snap my fingers, say Google (to my phone) and instantly have all the answers I need.
As my son does Maths on a number board on the iPad, my husband orders groceries on a brilliant app that delivers everything so we no longer need to go to the supermarket to touch and feel what we eat (or spend time alone without the children). The shopping arrives and now I only wish there was an app which would put it all away! Before I know it, the day is done, the week is done and voila, the year is done!
Having evaluated more than 200 start-ups this year, most of them in technology, I find it amazing how technology has provided us with so many conveniences. So surely we must have so much more free time to do the things that we enjoy and give us pleasure? However how often in the past year did I go for a walk, read a new book, meditate, try a new recipe, play a musical instrument or simply be in the moment, without trying to capture it?
I'm not sure about you, but I think I have spent more time on social media apps this past year than I have spent on solving real-life problems. So now I have a New Year resolution for myself. I have lived without social media for the majority of my life – surely I can reduce my reliance on it? Why has social media taken such a hold on our lives? Is it psychological, boredom, showing off, keeping a record or a little bit of all of the above?
I decide that those people that really need to get in touch with me will do so, even without me being on social media sharing every moment of my life every minute of the day. And those that don't shouldn't really matter. Now if only there was only an app, which could automatically measure my performance against my resolution….. until then, only time will tell.
Let's make it a truly H"app"y 2015.
Deepali is a business mentor and advisor to start-ups and female entrepreneurs. She is Investment Director of Wild Blue Cohort, Kensington and Chelsea's first angel investor network. You can find her onwww.empowerbizsupport.com or email her on nangia.deepali@gmail.com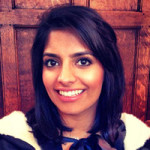 The 'Do Something Good Every day' Challenge – By Resham Kotecha, Economic Advisor & Prospective Parliamentary Candidate for Dulwich & West Norwood
When I was asked me to write about my New Year's Resolutions, I had to take some time to think about what they might be.
This year I will be fighting the seat of Dulwich & West Norwood at the General Election, so my immediate thought was that on Jan 1st 2015, I will have exactly 125 days until what will arguably be the pinnacle of my political career so far. However, I needed additional inspiration to commit to a New Year's resolution so I started to trawl the internet.
During my search I came across two articles that made me appreciate the importance of humanity. The first article was about a pub offering 100 free Christmas meals to homeless people and the other was about Uber offering to collect food for free from people (in exchange for some chocolate!) so that they could drop it to charities that provide food for the homeless and vulnerable people.
So this year I have decided that instead of the usual committing to exercising more, eating more healthily, or other self-centred resolutions I will set myself the challenge to do (at least!) one nice thing for someone every day.
I want to prove that I can do good and create positivity without spending a lot of money or making particularly large, grand gestures. Whilst these things are hugely important, I believe the most valuable things we give are often free. These could range from baking a cake for charity, holding the door open for someone or allowing someone in a rush to skip in front of you in a queue.
I decided to research blogs by people who had decided to try the "Do Something Good Every day" challenge. What I found most interesting was the reaction from people who were recipients of the good deeds. In almost every case, their immediate response was to question "What's the catch?" Or "What do I have to do in return?" It made me realise how cynical we've become. To be fair, I imagine if someone tried to buy me a coffee or carry my shopping down the stairs, maybe I would also consider what their ulterior motive may be too?
However regardless of other people's reactions, I have decided that having spent all of last year setting myself the resolution to say yes to every opportunity, this year I will commit to spending a year doing something nice every day. My only request from recipients of my good deeds is that "the catch" will be that you kindly consider paying the good deed forward.
So here's to a Happy New Year and the hope that I can do something good at least once every day!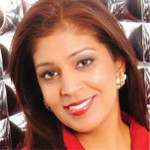 How will you achieve your 2015 goals? – By Ritu Sethi L.LB(Hons), Solicitor at The Sethi Partnership Solicitors and Author of "Having it all Now"
"The moment you commit all sorts of unforeseen incidents meetings and material assistance will rise up and help you .The simple act of commitment is a powerful magnet for help"
Most of us start off with good intentions. We'll see a friend looking fantastic and vow to ourselves; I must lose weight. Or, we'll have a really bad day at work and say; I will get myself a better job. Or, we'll look at a dreadful credit card statement and declare; I am going to sort my finances out. We'll make any number of mental promises to sort out whatever it is that is troubling us on that particular occasion. Sometimes, there may be several at the same time.
Then, time will pass, things distract us and suddenly we realise that we haven't done what we said we would do. Generally, at this moment, a whole host of new fleeting resolutions will ensue and so the process will begin.
The only way to succeed in what you want to achieve in life is to have a clear sense of purpose. You have to take time to invest in yourself, be clear about where you want to be, and set out a plan of how to get there. In short, you need a plan of action. After all, there is little point on setting out on any journey unless you know your destination and without a decent map, it is very likely you will get lost.
Remember; every person is born with the ability to do something great and unique with their life. You simply have to find out what your purpose of life is. Or, put it another way, what is the unique gift of you! That means setting achievable goals and then seeing them through to their successful conclusion.
One of the most common aims amongst all of us is probably to be happy. Yet, how often do you ever stop and think; am I truly happy? Or, more tellingly, what makes me happy? I bet that, if you ask yourself this now, you'll find it quite hard to analyse or address the question properly.
It may help to slice the sections of your life like a pie and think about the ones which mean the most to you….
1. Health and energy – Because if you have this, you can find a way to get anything.
2. Love – The value of love and support of family and friends is immeasurable for many.
3. Career – For many, the satisfaction from a fulfilling career gives each day meaning.
4. Financial freedom – The peace of mind of knowing there is enough money to pay for everything we need gives most people a completely different outlook.
Here's my six-point checklist to help you towards attaining your goals in 2015:
1. What's your Goal?
Be specific. There is little point declaring that you'd 'like a new job', without adding tangible attributes to the task. Don't be vague. Decide on your outcome and write it down where you can see it.
2. Why are you setting this goal?
You will never be able to commit to a goal 100 per cent, or even 50 per cent, if you do not fully appreciate WHY you are doing it. Make it compelling and a 'must do' rather than a 'may do'.
3. Is your goal attainable?
Be brutally honest here. Is your vow to yourself a dream or a goal? Constant failure saps the strength and destroys all the good things you do.
4. What's your deadline?
If you add the tag 'soon' to any resolution, the chances are soon will never come. Set a clear date for when you what to achieve your goal. When the finishing line flag has been reached, you can celebrate.
5. How will you achieve your goal? Any goal is only as good as the action taken to make it happen. Whatever your goal, it will be much easier to get there, if you break the journey down into small, easy-to-accomplish steps. Once you have deciphered exactly what the target is, you can go for it as all the preparation will be done.
6. What's the plan?
All goals have to have a measurable outcome and be results orientated at the end. It might help if you make yourself answerable to someone and to think of people who will help you achieve your goals. I try to change my own personal goals every six months or so. Certainly, I always move on to another goal once I have satisfactorily achieved one. I also try to make each subsequent goal a higher attaining one to constantly challenge myself towards greater things.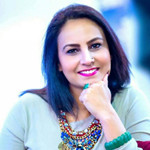 Do we need 'New Year' resolutions? – By Fazz Zia, Journalist
We often make goals or resolutions at the beginning of the year (usually many are more achievable than others!) However, sometimes I wonder why it's necessary to live your life on day-to-day goal basis or even make New Year resolutions at all? Every day is a new chapter, so shouldn't we just go with the flow and enjoy life's surprises instead?
Sometimes it is important to have targets and work hard towards a set goal. A common goal for many of us is to lose weight. At the beginning of the year we often feel so motivated that we join expensive gyms, buy new trainers and start the training process. However as soon as it starts to get harder we lose interest. The 'process' may slow down; we drag ourselves to the gym and may be lucky if we last until the end of January! I did this myself years ago with no success. Then on my birthday nearly 8 years ago I thought from today I will spend one hour on myself every day. Since then I have become a regular visitor at the gym; this wasn't a 'New Year' resolution, but an aim I wanted to successfully achieve. I have learnt that whether you make your goal on New Year day, your birthday or any other day, as long as you think your goal is worth it, and you stick to it, you will be successful.
Over the last few years I have also stopped making any resolutions which involve money or wishing for materialistic things. After losing both my parents I now see life from a very different angle; my perception has been changed and I am not the same person I was before who was interested in diamonds, designer bags and other things.
After losing my mother to Cancer I decided that I would help other cancer sufferers. Last year I made it my mission to raise funds for Macmillan Cancer Support because I know how much they sincerely support and help cancer patients. I integrated our Asian and English communities together to support a British charity. We all support charities back home, which we should continue to do, but we live in the UK. We all have a responsibility to give back to the country which is our home too.
In 2015 my goal is to continue with my fundraising for Macmillan Cancer Support alongside helping the homeless and people who are struggling to buy food because of financial pressures. I also volunteer with a victim support group to help those suffering from domestic violence and forced marriages. I want to raise awareness, especially amongst women, that they are not weak and that they have equal rights against injustice. This is not easy but is not impossible either.
If you want to make resolutions then I believe they shouldn't be small and meaningless, or even selfish. We should make resolutions which can change someone's life for the better; to empower someone, to feed someone, to love and care for someone.
For some people this may seem a boring resolution but for me this has become my view of life. Nothing gives me greater satisfaction and happiness than seeing how even small things can make a difference or can help someone else in need.
I wish you a very Happy New Year, may God bring peace, prosperity and love and allow all of us to achieve our goals for 2015.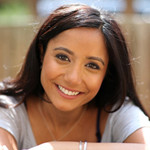 Why I love New Year Resolutions – By Dr Manrina Rekhi, Cosmetic Dental Surgeon / Actor / Wife of Rishi Rich
I am a big New Year resolution maker. I like to carve time out on New Year's Eve to make them and I ask everyone I meet what theirs are too.
I agree that we should be continually evolving and improving and don't need a set day to do this. However, it's good to have at least one day in the year that makes you assess what you can improve in yourself for the upcoming year.
I think New Year resolutions can be as big or as small as you need them to be. One year I made a resolution to have perfect manicured nails at all times. That year I did. I made a continued effort to never be without painted or manicured nails. That was the year I met my husband and I later learned one thing he loved about me was that my hands and feet were ALWAYS well presented!
This year I have been through a massive change. I'm taking a break from being a cosmetic dental surgeon to attend acting classes and we are moving to America from the UK. Even though I have more time now, I am more natural. I do not get as dressed up as much as I did or had to in London. However I do not want to lose that London edge that sets me slightly apart so here are my New Year resolutions to keep me on track:
1) Exercise at least four times a week
Those of you who follow my HealthbyMR You Tube page or my Instagram know how important this is to me. I'm pretty good at exercising regularly but it's good to remind yourself in the New Year to keep going and make it a rule you cannot break. Four 30 minute session is only 2 hours of your week. It's nothing and makes such a difference to your appearance, health and general outlook on life.
2) Feel 'only love' for my loved ones
Again I try to live like this but it is always good to remind myself. All too often we get annoyed by the little things with the people we love most. I think it's important to only say and think good things about those closest to you. You love them. Don't take out your frustration on them as life would not be worth living without them.
3) Try out a new recipe at least once a week
This for me will be the hardest one to keep. However, we are what we eat and there are so many flavourful dishes out there that we never try. It's easy to get stuck in the same routine and get lazy. Only through experimenting do we grow and learn and bring excitement and variety into our lives.
4) Master the American accent
This one is a very personal resolution for me. I LOVE my British accent and never want to lose it. However to become a bookable actress in America I have to be able to seamlessly move between the two accents and make it sound real.
5) Finally to have perfect nails at all times.. again!
Going back to what I said in the beginning, having well-presented, painted nails goes a long way, even when dressed casually. It makes me feel good, it looks good and sets you apart, regardless of whatever else you do or wear.
I think that's all for now. I feel I have covered improvements in all three important elements body, mind and soul. I may well come up with some more before the end of the year.
I wish you all a happy new year and hope in 2015 you can really be the best you have ever been.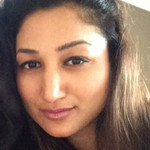 New Year. New Hype? – By Charmi Mandavia, Charmi Creations
It's that time of year again. It's time to make our New Year resolutions and, almost inevitably, to break them.
The idea of having a New Year's resolution sounds fascinating, almost like your own reincarnation – a New Year, a new you? Often just by making a resolution, we instantly feel better about ourselves, before any of the actual hard work has even begun!
New Year's resolutions can make us look more closely at ourselves and think about the things we want to change; maybe something physical about our bodies or our habits. Often we make a vow to change something that we have actually wanted to change for a very long time (and probably tried to at this same point in time in years gone by.)
However in my opinion, New Year resolutions are overrated. Take, as an example, losing weight. If someone wants to lose weight, they will not do anything about it until the year is over. Subconsciously they have probably decided to continue eating the way they do (which is likely to be over-eating) until New Year day when will be totally convinced that their resolution will work and lead them to a healthier and fitter lifestyle. What they forget is the damage that they are inflicting on their bodies in the meantime as they wait to embark on their resolution. The same applies to those people who make resolutions to drink less or smoke less and so on.
Research shows that actually only 8% of people are able to stick to a New Year resolution1. And many have already been broken within in the first week of January! It could be argued that at least these resolutions give people some hope and belief, albeit temporary. However, having a resolution that you are not able to stick to can also back fire. Staying with our example of losing weight, the minute it gets broken is the minute that a sense of failure and depression sets in, leading in many instances to eating even more as we look to comfort ourselves – consuming even more calories in the process.
So, here's a better idea. Instead of having an abstract goal like "losing weight", set yourselves small specific goals that are easily achievable to start with to give you the motivation to keep going and then gradually make them harder. If you do happen to fail at any of these small steps, which inevitably you will, just realise that failing and then picking yourself up again is all part of the process. Most importantly, don't wait a whole year to start again when you slip up. Change, when it is needed, should happen at any time of the year and not when it may be too late.
Charmi Creations designs bespoke Indian and Fusion Bridal wear. For more information visit www.charmicreations.com, Tel – 01923 5195, . Mob – 07714 038469, Twitter : @CharmiCreations
1. http://www.theguardian.com/sustainable-business/2014/dec/30/new-year-resolutions-2015-exercise-sustainable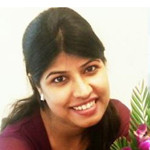 New Year. New Me. – By Neha Singh, PR & Media Specialist, Encore Media
As we usher in another New Year, I am ready to embark on this new journey with new plans and resolutions for 2015. I decided upon six resolutions and that I would reward myself for every small achievement on each one to motivate me to accomplish my resolutions.
#1 Meditation
To achieve anything and everything in life, the very first step is to be aware of things around you and be aware of situations good or bad. Each time the mind is full of thoughts, it gets tired and we start losing concentration.Ten minutes spent every day on meditation helps focus. It's like recharging your batteries. So I am going to make sure I make meditation part of my day, every day.
#2 Planned Activities
I would like to plan the next 365 days of my life and not waste a single day as they are limited. Normally, I do plan my activities in the night for the next day or towards the beginning of the day. But recently I read somewhere if you extend your planning for weekends too, it will make you achieve a lot more in life. Picking up a book, some crafts, or even catching up with friends; something that you have been craving for a long time and haven't been able to find time to do. I am going to do just that.
#3 Write Down
As planning gives me the sense of direction, putting it on paper gives me peace of mind. This year, I am going to jot down my plans, activities, and other things on a paper or type it on a screen sticker where I can see it as a constant reminder. This will also free my memory similar to the RAM of a computer.
#4 Network
I hear almost everybody say this: The more people you know, the more you grow. This year I look forward to network with people from different industries to focus not just on increasing the depth of my knowledge but also the breadth of knowledge.
#5 Pursue a Hobby
I remember how I once made 15 small Santa Claus and they all sold out in a day. That was in 2012 and since then I haven't been able to find the time. It's interesting how a simple hobby can make money too. So, in 2015 I am going to make stuffed toys for the desk and add another reason to be happy while working.
#6 Be Motivated
It's true that people succeed due to their inner drive and hard work and not because others preach to them. However reading a motivational message or quote can awaken the winner within you. It's an age-old trick but very helpful. Keep reading a motivational message every day and be inspired. I plan to make this a regular habit too.
For further information on PR consultancy, or to know how PR can help your business, contact Neha Singh on neha.singh@encore-media.net, visit www.encore-media.net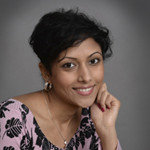 Make 2015 Your Year – By Sukhi Bhogal, Solicitor and Nikken Independent Wellness Consultant
2014 started a whole new journey for me – it was the year that I understood you can have more than one dream, more than one career, more than one business and that you don't have to justify waiting for the 'right time' to start implementing your dreams.
I loved my career as a Social Welfare solicitor but I also had other dreams too and I remember sitting in the office one evening thinking 'What if I started my dream business now rather than in 5 years time…? So I decided to just go for it!
In 2014 I took a break from my legal profession and the next thing I knew I had turned my hobby and passion into a business. I had spent over 10 years researching the 'inner world; how our thoughts and emotions influence our lives and had always been passionate about sharing my findings. My aim was not only to inspire others but to also be the bridge that connects people to resources to help them overcome any limitations and achieve their fullest potential. I now have a free monthly newsletter and hold regular workshops in this field and in 2015 I'll be expanding my business and establishing another one.
One of my personal goals for this year is to start a social initiative that involves gathering women of mine and my mum's generation together in a happy, uplifting social setting so that they can have an opportunity to feel free and safe to open up and support each other, pass on their wisdom as well as have a laugh and make new friends. It's called 'Sukhi Women'. I first had this idea several years ago and in 2014 I finally started doing some background work so that it will be ready to launch in 2015.
My one big tip for anyone with even a small idea or dream is even if you don't know yet how you will achieve it, just start it. Write your thoughts down on a piece of paper and discuss your idea with people you trust. If you have belief that you're supported and you're passionate about your dream synchronicities will happen to help it become a reality. Don't leave it as just 'an idea.' The timing is never going to be right so you don't have to wait for your '10 year Plan' is up before you start something.
It doesn't matter what others think. If it makes you happy then take the leap and do it. If 2014 didn't pan out the way it did, and I had not taken the decision to start this new journey I would not have met the people I had, my business would not have grown the way it has and I would have even heard about Women Empowered!
Don't set resolutions for the sake of it because you won't stick to them. Instead, go for the ones that have the most emotional resonance behind them for you. If you don't know the exact steps of how you are going to achieve your goals – write it down and see what unfolds.
Coincidentally the first workshop I delivered was called 'Make 2014 Your Year' and was on Goal Setting and how to use spiritual laws and principles to help you achieve your goals. This workshop received such positive feedback that it's being repeated in January 2015.
For more information visit: www.sukhisolutions.com