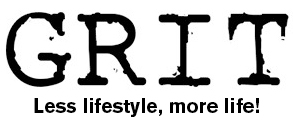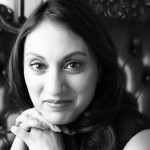 Our December issue is dedicated to everyone who contributed to GRIT during 2016. Thank you for sharing your thoughts on topics as diverse as what we should tell our sons, health and body image, your inspiring role models and whether you believe a woman's role has changed. Thank you also for supporting the 'Give a Girl a Future' campaign which we ran as a special edition during November.
WE always welcome new contributors. If you have been inspired to write, would like to express your views or have a story to share we would love to hear from you. Our WE community now extends to thousands of members and our monthly online blogs have a global reach. Our 2017 GRIT topic list can be viewed here. Please drop us a line at grit@womenempowered.co.uk and you could be a future GRIT contributor.
We look forward to hearing from you in 2017.
Sunita Behl
Editor
A fresh start can be governed by many things; our emotions, circumstances, career decisions, business environment and most appropriately our age. My first fresh start was when I became a runaway bride at the age of 18. This triggered unexpected opportunities that would lead me to reassess my priorities throughout my life.
I quickly realised that I had made a wrong choice of life partner, which left me bewildered and in an exposed state in a foreign country, the United Kingdom. I was raised in an army home and was convent-educated in sheltered India. My upbringing was put to the test during the first year of my failed marriage. I became a mother to my beautiful daughter, who then became my reason for choosing to bring in an income to raise her. Divorce was taboo in my traditional family and my forced co-habitance with my husband, resulted in the birth of a wonderful son. My son further reinforced my belief to consolidate my income to enable me to live a dignified life. In fact, my son's birth was a decisive factor for change……..divorce! End of a relationship!
The hunger and need to provide for myself and my children brought about the birth of my business. I used my astute head for business, creative talent and the desire to be seen as beautiful in life……. my identity! Freedom from my husband brought a lot of responsibility and I had to become self-reliant. I was a proud army officer's declined daughter. Determination, discipline and clear focus resulted in the growth of a business that would cater for many Asian women who were hungry for a common goal…..acceptance in a foreign country. I used clothes as my language to reach out.
The desertion of my husband left me in debt but I relentlessly struggled to not only clear the backlog but also build grounds for a new establishment. As a young, single woman in her late twenties and mother of two, my business was built by believing in myself. I was so convincing that my first bank loan was granted without collateral and was a huge stepping stone towards my first shop in 1990.
Over the next ten years my hard work and changing circumstances resulted in allowances…..I was able to buy my own first home – a one and a half bedroom flat, I paid for private school fees for my kids and funded and showed my first collection entirely with my own money! I began to get exposure in magazines, catwalks and was named a "fashion designer"! There was so much to grasp, to hold on to, and to value.
However after ten years I then got hit again by my ex-husband when he took me to court for 50% of my assets! Shattered and ignorant, I faced the courts again but this time my solicitor stood rock solid with me to prove my income. The battle lasted for three years however destiny played its part. I felt cheated by God when my ex-husband died 2 days before I won the final hearing in court.
I put to rest the one man who had shaped his disowned family's path. However, it was at this stage that I realised that despite everything he had left me my most valuable assets…….my children. They were the hands I held and walked with during the next stage in my life. And my children have indeed proved that I did not fail in my upbringing and responsibilities. Today they are testament to all my investments…emotionally and in business.
My daughter created a beautiful married home with an honourable, respected man and has two beautiful children. In spite of graduating in Business Studies with textile management and gaining a Masters in Computer Science she decided to pursue my business in New York. She has now initiated a design-led small production unit in Delhi, India. My son, has gathered more than fashion…he mastered the art of his inherent talent of dance and has put his hand to stylised fashion which I am sure has no boundaries.
Having lived and worked in the fashion world for 365 days a year, for 32 years and dreaming of touching the sky I really have no regrets. I was given different phases in my life and it was up to me to shape them to suit my means. Today, I feel that I need to reassess my priorities again and herald another fresh start at a mature age with grace, dignity and purpose. I hope to leave behind a legacy rich in a culturally-influenced wealth of creative energy and knowledge. My passion and zest for life will not allow anything else.
Read more articles from our January 2016 issue on My Fresh Start at http://www.womenempowered.co.uk/myfreshstart/
What should we tell our sons?
Today our increasing use of online social media and unlimited access to movies, everywhere there is a constant pressure for young boys to conform. We promote unreal facades of men with six pack abs which go hand in hand with the parental teachings from our respectable older generation such as, 'Boys should not to cry like a girl'; 'Our boy will take our family name forward'; 'Our son will get his millionaire dream job and look after his family'. All of these statements have a common theme – they put our sons on the forefront of performance.
Drip-fed through generations of irrational beliefs, they have become responsible for proliferating gender stereotypes. The end result is that our sons are left more vulnerable and many succumb to this pressure, as illustrated by the rise in mental illness, depression and high suicide rates amongst young men.1  But what if a boy wants to cry when he is afraid? What if he is limited in his abilities to be the leader of his family? What if he enjoys taking care of his family and cooking for his household?
Our son was diagnosed with Autism at the age of three. We have not had the usual experience of bringing up a 'normal' boy. He has faced learning and social challenges and received Occupational Therapy and Speech Therapy to help him with language since he was a toddler. While his peers are currently busy dealing with the pressure of getting into the UK's top secondary schools, our son faces a pressure of a more primal nature – getting through with a basic education so that he can learn to read and write and become independent.
Last year, his then school washed their hands of him, as they could not support his needs anymore. My 9 year old child fell apart and completely lost his self-esteem. He felt insecure that he could not make any teacher happy because he made mistakes. Don't get me wrong – he is bright, but in his own unique way. My son can fix your lights in a jiffy and give you suggestions on how to repair your blocked drains! But will he be "able" enough to choose 10 GCSE subjects when he is 14 and succeed with A grades? The answer is I don't know and after worrying for the past 10 years, it does not matter to us anymore, as long as he lives a meaningful life.
Last year he was finally accepted into a lovely, warm school for Aspergers. Here he is allowed to be himself, follow his passions, make mistakes and learn from them, rather than follow the rigorous grading of the national curriculum. The reality is what our society perceives as a 'Successful Man' may never really be for him. It is what he wants and likes to do, that will define his "success". At the moment, as crazy as it sounds, he wants to become a sewer engineer!
Despite these challenges, this is what I tell my son every day:
Be confident and love yourself; but also …
Be sensitive and kind to others.
It is alright to make mistakes, it is alright to fail.
It is alright to feel weak, to feel intimidated, and to feel different from others. After all, you are you, not them!
Enjoy each moment. Make like-minded and understanding friends and remember your family will always be there to support you.
Follow your passion with dedication. You can pick any career that you have an aptitude for – whether a sewer engineer or a home-creator.
The dictionary defines success as "accomplishment of your aim(s)". Glamour, celebrity status and the number of Instagram followers you have do not determine success. They follow success. Finally, I will quote what Emma Watson said in her "He for She" campaign at the UN in 2014 "Gender Equality is as much about men as it is about women". Being a man does not mean that you cannot feel vulnerable or scared. You are who you are and you can be want you want to be!
1. According to Mental Health Statistics by Mental Health Foundation "Disorders affect 10.4% of boys aged 5-10, rising to 12.8% of boys aged 11-15, and 5.9% of girls aged 5-10, rising to 9.65% of girls aged 11-15. (Mental Disorder More Common In Boys, National Statistics Online, 2004)
Read more articles from our February issue on What should we tell our sons at http://www.womenempowered.co.uk/grit-february-2016-what-should-we-tell-our-sons/
It's a girl! (The three deadliest words in the world)
Imagine a world without females? A recent Indo-Canadian study, in The Lancet, claimed 10 million female foetuses were lost to abortion in India alone over the past two decades1. The findings, apart from indicating cruel social imbalances, are morally troubling.
Female foeticide is the selective abortion of the female child, done deliberately after the detection of the child's gender through medical tests. This is often done under familial pressure from the husband, in-laws or even the woman's own parents. Sadly, the majority of female foeticide cases may involve the enthusiastic participation of women, both young and old.
Why abort female foetuses?
The cause of female foeticide lies within cultural norms as well as the socio-economic policies of the country where the practice prevails. The most prolific cases are in South Asian countries including China, India, Vietnam, and Korea. However, this social evil has even appeared in the US and Canada where immigration has brought cultural preferences for female foeticide across the pond.
Surprisingly, the reasons for killing female foetuses aren't as diverse as one may expect.
"Male children are a better investment."The main reason is the idea that the male offspring will better support the family.
"Female children are a gamble."In India, the age-old dowry system puts a damper on the spirits of those who are blessed with a girl.
Women don't have status in society.As a result of institutional and cultural sexism, female children and adults have less power, status, rights and money.
Foul medical ethics. With the legalisation of abortion in India, illegal sex determination and termination of pregnancies have become an everyday reality.
Industrial growth.Industrialisation of the health sector has further established the practice of sex selective abortion. With the advent of CVS, amniocentesis, and ultrasound, sex determination of the foetus has become much easier.
Ultrasound technology is cheaper and easily accessible to the lower economic strata of society. Unfortunately, the accuracy of the ultrasound is not 100% until the foetus is twenty weeks old. Consequently, the children aborted by their enthusiastic parents may just be the little prince they were hoping for.
The Long-term consequences
The after-effects of female foeticide are far-reaching. Blinded by their desire for male children, the majority of parents are ignorant of the disaster they unwittingly invite by indulging in this practice.
Skewed sex ratio: In India, the number of girls is declining with each passing decade. From 962 and 945 girls for every 1000 boys in the years 1981 and 1991 respectively and the ratio plummeted to a low of 914 girls born for 1000 boys in 2011. In China, the ratio is even more alarming – 848 girls for 1000 boys!2
Female/Women trafficking:The steep decline in the number of girls makes them a scarce commodity for the number of males eligible for marriage.
Increase in rape and assault: Once women become an endangered species, the instances of rape, assault, and violence become widespread.
Population decline:With no mothers to bear children (male or female), there will be fewer births, leading to a decline in population. Although population control is currently the goal of many nations like China and India, a total wipe-out of one sex is not the way to achieve this.
Prevention and Solution
Thankfully as female foeticide has come to the attention of the global community many international and national law making bodies have come forward to stop this cruel practice and significant steps have been taken including:
Cancellation/permanent termination of a doctor's license who aborts a foetus simply because of its gender.
Heavy penalties imposed on companies like GE that specialise in marketing medical equipment used for illegal sex determination and abortion in unlicensed clinics and hospitals.
High fines and judicial action against parents who knowingly try to kill their unborn baby.
Widespread campaigns and seminars for young adults and potential parents to enlighten them about the ill effects of female feticide.
Ignorance is one of the major causes for selective sex abortion cases. Spreading awareness can go a long way in saving our future sisters, mothers, girlfriends and wives.
References
1. Jha P et all. Lancet.2006;367(9506):211-8.
2. Reshma. International Journal of Applied Research 2015; 1(6): 98-100
Read more articles from the April 2016 issue on The Bigger Picture at
http://www.womenempowered.co.uk/april-2016-the-bigger-picture/
After battling with an eating disorder for several years I am writing this article in the hope that someone in a similar position may benefit from my story. Like many people anorexia crept up on me. For the first few years I honestly didn't realise that I had a problem or how serious my illness was. However as my condition escalated it would go on to have a devastating effect over my entire life.
To the outside world my life seemed perfect. I had always been slim. I was a high achiever and A* student. I was sporty and lived what I considered to be a healthy lifestyle. I gained a place to study at an elite university and it seemed my future was all set.
Looking back now I think my illness may have started just before my A levels. Many of my friends always seemed to be on various diets and I started to cut out food groups, particularly carbs. Over time I began to stop eating foods which I had previously enjoyed – basically anything which I considered to be 'bad'. I became obsessive about calorie counting and began to exercise more often and more intensely.  However, no matter how much weight I lost, it never seemed enough. I became withdrawn and I hated my body. At the time I thought that all of these negative feelings I had about myself were 'normal'. I know now these feelings were actually caused by low self-esteem.
Whenever I would return home from university my parents would comment on my weight loss and how I wasn't eating enough. I knew they were concerned but I would simply shrug it off and put it down to the stress of university. I reduced my visits home just so I could avoid having to talk about my weight with my family.
By some miracle I managed to get my degree and land myself a job in the city. However by this stage I was below my recommended Body Mass Index (BMI) – the height to weight ratio that doctor's use. (You are medically diagnosed as anorexic if you are 15% or less of your ideal BMI). In addition to the weight loss I often felt dizzy or faint, my periods stopped and I had difficulty sleeping. Every thought I had was around food. I felt like I was in control but actually my anorexia was controlling me.
It wasn't until a chance conversation with a work colleague that I realised something was seriously wrong and I needed help. My colleague joked about how half the girls in our office were so skinny because anorexia usually targets perfectionists and high achievers. The more she talked, the more I felt like she was describing me.
I was ashamed to think I may have a mental health problem but also desperate for help. I didn't know where to go or who to speak to. I finally confided in a close friend which was the hardest thing I have ever done. She told me she had already suspected but didn't know how to approach me or what to say. Just telling someone was a huge relief and I felt like a weight had been lifted off my shoulders. She came with me to see my GP and I decided to register as a private out-patient at an eating disorder clinic. I resigned from my job and spent the next year getting better and getting back my life.
It has been tough but with the help of an amazing therapist and supportive network of close friends I have now been in recovery for over four years and I am a healthy weight again. There is a huge stigma around eating disorders but they are so common. My advice to anyone who thinks they may have an eating disorder, or is concerned about someone they know, is that there is help and you can get better. The earlier you are treated the faster and higher your chance of recovery. I now look back and feel that I wasted what should have been the best years of my life. Please don't suffer in silence alone for as long as I did. Talk to someone you trust and get help today.
Visit www.b-eat.co.uk for more information
Read more articles from the September 2016 issue on Health and Body talk at http://www.womenempowered.co.uk/september-2016-health-and-body-talk/
Do you want to write for GRIT?
Each article needs to be submitted to grit@womenempowered.co.uk on the 20th of the preceding month (eg an article for June should be submitted by 20th May). The newsletter will go out on the 5th of each month to our subscribers and will be uploaded on our website and our social media will direct to it.
All submissions should be between 400-700 words. They can be written in the first person where appropriate. They will be edited for content to ensure suitability. Please ensure they are verified with source if it contains factual content. If the topic is personal then please ensure that you have been mindful of others where appropriate and ensure your account is as accurate as possible. Articles submitted will be chosen at the discretion of the editor. Please also be sure to include a photo and your name as you would like to be credited (title / position etc if applicable)

2017 GRIT Topics
JANUARY – The secret to my success
Do you have an inspiring story of success to share?  Whether your success was achieving a goal, starting a new venture or a creating new relationships please share your journey and the secret to your success.
FEBRUARY – Challenging social norms
Do you feel pressured to conform to 'social norms'? Do you believe that the institution of marriage is an outdated concept? Is society now more accepting of divorce or sexual orientation or are these subjects are still considered taboo? What are your views on being an older single women? Please share your thoughts, or challenges you may have faced.
MARCH – The true meaning of motherhood
Do you feel there are pressures or expectations from society to become a parent? Have you experienced difficulties trying to conceive, chosen to adopt or experienced IVF? Did you make a conscious decision not to have children? Do you find not being a Mother challenging or liberating? Please share what motherhood means to you.
APRIL – Health Matters
Do you, or a loved one, have experience of living with a medical condition? Has your life been impacted by cancer, diabetes, depression or heart disease? Please send your advice and insight to help raise awareness of any health-related issue that is important to you.
MAY – Breaking stereotypes
Have you achieved success in an unusual or traditionally male dominated field? Do you have personal experience of dealing with other people's preconceived national, cultural or religious stereotypes of the type of person they think you should be? Please share how you have broken stereotypes or been limited because of them.
JUNE – Going back to work
Have you returned to work or started a business after a career break? Are you keen to get back on the career ladder or create a new lifestyle? Do you think there is a right time to go back to work after children? Please share your experience, how you managed the transition getting back to work and your advice for others in a similar position.
JULY – My new direction
Has an event such as marriage, divorce, having a baby or a health issue prompted you to make a major change? Have you changed your career, lifestyle, religion or outlook on life? Tell us why you chose to take a new direction and how it has impacted you.
AUG – What every entrepreneur should know
Are you an established entrepreneur? Please share your business and advice tips for those who may be contemplating starting a new venture or what you had wished you knew when you were starting out.
SEPTEMBER – Giving back to society
Do you think it is important to give your time, money or skills to benefit others? Have you volunteered with a charity, organisation or educational establishment? Tell us about your experience and the impact that giving back to society has had on yourself and others.
OCTOBER – No one ever talks about…
Please share your views and thoughts on any topic which you feel is not discussed often enough and that you would like to raise awareness of.
NOVEMBER – Do men need empowering too?
What is the role of men in women empowerment? Does empowering women really make men less relevant? What is the role of the man within the family? What messages should we pass onto younger generations of men as gender roles become less defined? Share your thoughts and views.
DECEMBER – 2017 highlights
To round off the year we'd love to hear your personal highlights from the past 12 months. If you could turn back the clock to 2016 would you have done anything differently this year? Write a letter to yourself of your proud moments, memories and achievements and your hopes for the New Year.
WE needs YOU!
Thank you.
Disclaimer: Women Empowered is a wholly social initiative run by volunteers which aims to empower women to make the best of their individual skills and talents and help them to achieve whatever personal and professional goals they may have. We work at a grass roots level, trying to ensure we are easily accessible to all who would like to reach us.
GRIT is a place for the Women Empowered community to share their life experiences. Articles in GRIT represent the views of their authors and do not represent the views of Women Empowered.
To the extent permissible by law, Women Empowered assumes no responsibility for information published in GRIT and disclaims all liability in respect of such information.
Women Empowered is not liable for any injury and/or damage to persons or property as a result of any actual or alleged libellous statements, infringements of intellectual property or privacy rights, whether resulting from negligence or otherwise.
Women Empowered does not warrant that the information published in GRIT is accurate or free from error. Information published in GRIT is intended solely for the purpose of providing general information and/or opinion.
You agree to accept the application of English law to govern matters between Women Empowered and yourself