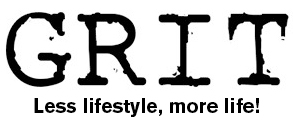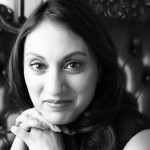 When I ventured into the maze of working motherhood I genuinely believed that all of those cliché labels such as Super Mum, having it all and juggling would never apply to me. However, it wasn't long before reality hit. I quickly discovered how having children can sometimes take your career in a new or unexpected direction. And that if you really want to 'have it all' – i.e – a career, a family and a life – then a PhD in the art of juggling is practically a necessity.
This month our contributors are all mothers who have shared their experiences of returning to work or starting a new business venture after a break to care for their children. We hope you enjoy their views on how they got back on the career ladder, or changed direction completely, and their advice on managing the transition for others in a similar position.
Next month we want to know if you have taken a new direction. Have you changed your career, lifestyle, religion, the way you live or your outlook on life? Did an event such as marriage, divorce, moving to a new country, having a baby, a birthday milestone or health issue prompt you to make a change? Tell us why you chose to take a new direction and how it has impacted you.
Please send your article on "My new direction" (400-700 words) to grit@womenempowered.co.uk before 20th June 2017.
We look forward to hearing from you.
Sunita Behl
I head up Mergers & Acquisitions and Strategy at a FTSE-listed company. If you think it sounds glamourous, the reality is, it really is not! In fact my life is one huge juggling act……wife, mother, daughter, friend, cook, cleaner, chauffeur and of course career driven woman!
I grew up in a middle-class Indian family. My father a business man and my mother a stay at home mum. A good education was crucial and my parents made many sacrifices to send me and my sister to some of the best schools in the country. The outcome, I suspect, was to be a well-rounded, independent individual who would one day find a "good husband" from a "good family". And so I did.
I met my husband and we had our first child five years into our marriage. The day my daughter was born was a mixture of emotions – mostly love but also fear. Love for this new precious being and fear as to whether I would be a good mother and good enough to bring up this angel.
I had been taught from an early age, by my grandmothers, to always remain independent. One was an Oxford scholar who married and had two children and lived a comfortable life and the other was widowed at an early age, after bearing three children. They had completely different backgrounds but were both very strong souls who drummed into me and my sister, not to rely on anyone.
However, when my daughter was born I lost my independence. Gone were the carefree days, and "hello" to the feeling of guilt and continually questioning myself whether I was doing the right thing by my daughter. Going back to work was not a difficult decision. I loved my daughter, but I felt trapped at home and did not feel fulfilled. The company I was working for was trying to acquire a business and asked if I could come back early (after six months) to work on the deal. And so I did, on a part-time basis.
It felt satisfying being back at work, however I always felt guilty that I had left my daughter. I used to remind myself that she is very fortunate and was with her grandparents, to try to ease the guilt, but I always questioned if she should have been with me. This feeling thankfully passed.
I would also question whether I really enjoyed what I did. Should I start something on my own so I could be at home more? But what would I start? I quickly decided that I was in the right role for me but I would recommend anyone in a similar position to ask themselves the same question. There is no point tearing yourself away from your dependents for something you are not enjoying or feel fulfilled by.
A career break can be a catalyst for change. Question what you want to achieve and then work out how you will make it work. There is no time limit on this and going back to work can be at any time. As long as you go back fully committed I do not think having a break in this day and age impacts ones career progression.
If you do return to work, I would also advise being open with your employer. If you want more flexible working then ask for it. Do not be ashamed to ask. Companies are encouraging women to return to work and should be open to suggestions on making it work. The happier you are, the more they get out of you!
Also do what works for you and do not get dragged into what is deemed to be expected. There is a pressure in society to "have it all" however it is not possible. The best piece of advice I can give is to look after yourself and be true to yourself. The rest will follow.
I write this in bed with my six-year-old daughter lying next to me (because she wanted Mummy), whatsapping my friends while my husband is at a work dinner. The juggling act does not stop any time of the day, or night! Embrace it and enjoy it while it lasts.
When I gave up work as a solicitor to have our first child, all I could think of was whether I would ever get back to work. Having worked so hard to achieve my goals, I was putting it all on one side to enter the next chapter of my life… a very unsettling yet exciting journey was waiting ahead. I was unsure how I would succumb to this new lifestyle change but I put my fears aside and embarked upon this new path.
Having a child changed everything. My whole world revolved around this little beauty. I wanted to share and treasure every little milestone; growth, first smile, first word, first steps. Amidst it all, while being the best mum I could possibly be, I could feel I was losing who I was. It was a strange, sweet feeling. A second child followed and again I was swept away by this little miracle in my arms full of beautiful smiles and cuddles. However, now I faced the dilemma of do I or don't I go back to work?
I had so many concerns. Can I get the part-time hours that I need? Can I work from home? Can I find a position locally? Can I offer a full-time commitment? What will happen if one of my children is unwell? What about holidays? It seemed I was fighting a losing battle with so many hurdles in the way of doing a job that I once loved and thrived on. Not accepting defeat, I made applications. I soon discovered law firms were generally very reluctant to employ a candidate who has been out of work for a while. It was a very frustrating situation and my opportunities to return back to the law were fast slipping away. I was not prepared to leave my children with a nanny or in full-time childcare so changes and decisions needed to be made.
As hard as it was, in the end I believe I made the best decision ever. I decided to postpone my law career and instead do something I enjoy, which was less demanding and more flexible.  I had always had a very keen passion and love for beauty and this was an opportunity I could not let pass! I decided to follow my childhood desire and trained as a mobile nail technician.  I am now fully qualified and have recently started up my own business venture providing professional mobile nail technician services.
My determination to strike that perfect balance between my family and work became a reality. All the boxes that were filled with crosses turned into big fat ticks. Suddenly I was filling up with a sense of contentment, knowing that I could work and still be there for assemblies, parent's evening and sports days. My new career choice made this now achievable. I also regained my identity and am proud that I made the decision to switch direction. The world of beauty is so vast with so many opportunities and I can't wait to explore them. I have truly been welcomed into the industry and genuinely feel this is just the start of bigger things.  I have had amazing support from family and friends.  I now once again feel excited, driven, and motivated by my career which has boosted by self-esteem and confidence.  And this feels amazing and wonderful.
I know there will be a lot of Mums out there who will relate to every aspect of what I have said… my only message to you all is, "There is always a way, we just need to find how".
I don't think it was a coincidence that on the same day I was introduced to Women Empowered I saw the request for articles for GRIT about 'Returning to work after a career break'. I have recently been reflecting on my own journey and how extraordinary my life has become since I became a Mumpreneur. Here's my story….
I spent 18 years of my life exchanging time for money in the corporate business technology sector giving away every hour (and my soul).  At the time, I thought this was what I had to do to be successful.  I took a year off to go on adoption leave and when I was due to return to work I requested flexible hours. At this point my company decided that my role was no longer needed and I battled out a redundancy.  I did enjoy my profession however, looking back now, I believe they did me a favour. I didn't enjoy the hours or the commute. My priorities had changed and I wanted to be there for my daughters.
Once both my girls started primary education I felt the need for purpose, something more rewarding than just the school run and going to the gym. I wanted to be a good role model for my girls, and needed to stretch my mental muscle for my own personal wellbeing, so I started to look at my options.
I explored franchises but decided that I didn't want the financial burden and knew that this wouldn't offer me the time or flexibility that had become so important to "us" as a family. I considered the corporate world but the thought of going back to being a highly paid 'slave' made me anxious. This is when Arbonne, a Health & Wellness company came into my life.
Arbonne is an online social marketing business that I started with minimal investment. The only skill I needed was to be able to talk to people. I am a complete product junkie and have always been a sucker for skincare, potions, lotions and cosmetics.  And now I have a business sharing ultra-premium plant-based skincare, cosmetics and nutrition. Plus I get to try everything at cost price too. Nirvana!
I believe I asked the universe and attracted this opportunity into my life. However it hasn't all been smooth sailing. My choice of business has raised a few eyebrows amongst some of my family and friends.  I guess people had put me in a "box" that I broke out of.  It was quite a transformational shift for me too – my learning curve was similar to my watching my daughter eat spaghetti when she was three! Luckily, the corporate world taught me to be resilient and determined and I have the most supportive husband in the world.
I love what I do now as fundamentally I'm sharing ethical, cruelty-free and toxin-free products that help people to look and feel great. I have a growing customer base who frequently recommend me to their friends and family. I take this as a good sign.
The bottom line is, don't be afraid of doing something different.  Enjoy what you do and you'll find your true career and success. I believe my enthusiasm is contagious and I've attracted really wonderful people into my life who care about their health and wellness. I never wake up saying "I don't want to go to work!" I am very grateful. Also if I had made a different career and life choice, I may never have met Dee Pattani who introduced me to Women Empowered so I'm thankful for that too. My final thoughts are become the boss of your dreams and the king of your goals.
Do you want to write for GRIT?
Each article needs to be submitted to grit@womenempowered.co.uk on the 20th of the preceding month (eg an article for June should be submitted by 20th May). The newsletter will go out on the 5th of each month to our subscribers and will be uploaded on our website and our social media will direct to it.
All submissions should be between 400-700 words. They can be written in the first person where appropriate. They will be edited for content to ensure suitability. Please ensure they are verified with source if it contains factual content. If the topic is personal then please ensure that you have been mindful of others where appropriate and ensure your account is as accurate as possible. Articles submitted will be chosen at the discretion of the editor. Please also be sure to include a photo and your name as you would like to be credited (title / position etc if applicable)
2017 GRIT Topics
JULY – My new direction
Has an event such as marriage, divorce, having a baby or a health issue prompted you to make a major change? Have you changed your career, lifestyle, religion or outlook on life? Tell us why you chose to take a new direction and how it has impacted you.
AUG – What every entrepreneur should know
Are you an established entrepreneur? Please share your business and advice tips for those who may be contemplating starting a new venture or what you had wished you knew when you were starting out.
SEPTEMBER – Giving back to society
Do you think it is important to give your time, money or skills to benefit others? Have you volunteered with a charity, organisation or educational establishment? Tell us about your experience and the impact that giving back to society has had on yourself and others.
OCTOBER – No one ever talks about…
Please share your views and thoughts on any topic which you feel is not discussed often enough and that you would like to raise awareness of.
NOVEMBER – Do men need empowering too?
What is the role of men in women empowerment? Does empowering women really make men less relevant? What is the role of the man within the family? What messages should we pass onto younger generations of men as gender roles become less defined? Share your thoughts and views.
DECEMBER – 2017 highlights
To round off the year we'd love to hear your personal highlights from the past 12 months. If you could turn back the clock to 2016 would you have done anything differently this year? Write a letter to yourself of your proud moments, memories and achievements and your hopes for the New Year.
WE needs YOU!
Thank you.
Disclaimer: Women Empowered is a wholly social initiative run by volunteers which aims to empower women to make the best of their individual skills and talents and help them to achieve whatever personal and professional goals they may have. We work at a grass roots level, trying to ensure we are easily accessible to all who would like to reach us.
GRIT is a place for the Women Empowered community to share their life experiences. Articles in GRIT represent the views of their authors and do not represent the views of Women Empowered.
To the extent permissible by law, Women Empowered assumes no responsibility for information published in GRIT and disclaims all liability in respect of such information.
Women Empowered is not liable for any injury and/or damage to persons or property as a result of any actual or alleged libellous statements, infringements of intellectual property or privacy rights, whether resulting from negligence or otherwise.
Women Empowered does not warrant that the information published in GRIT is accurate or free from error. Information published in GRIT is intended solely for the purpose of providing general information and/or opinion.
You agree to accept the application of English law to govern matters between Women Empowered and yourself