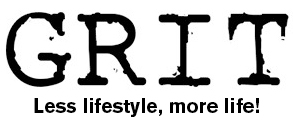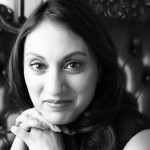 Thank you to this month's contributors for sharing their experience of gender, cultural or religious stereotypes or how they achieved success in an unusual or traditionally male-dominated field. We hope you enjoy reading about the pioneering charitable work of Binti and Paint our World, the experiences of a single parent and how our contributors built inspirational careers by following their passion for comedy, animals or wine!
Next month we want to know if you have returned to work or started a business after a career break. What were your experiences of getting back on the career ladder or did a break encourage you try a new venture or change career direction? Is there a right time to go back to work after having children? Do you think employers value or discourage 'time-out' and does this impact career progression? Please share how you managed the transition and your advice for others in a similar position.
Please send your article on "Going back to work" (400-700 words) to grit@womenempowered.co.uk before 20th May 2017.
We look forward to hearing from you.
Sunita Behl
It's no secret that women are confronted with sexist stereotypes on a daily basis. Shame surrounding menstruation is nothing new – even mentioning your period can be taboo! Women all over the world sweep the brutal realities of periods under the carpet, covering them up like a dirty secret. And I covered it up too, until 5 years ago something happened that shook me to my core and made me want to fight back.
As part of my work with the Cherie Blair foundation I was mentoring a woman in Nairobi who told me about her own experience of periods. She said that women in Kenya had no access to sanitary products and instead would use anything they could find to stem the bleeding, including straw, sand, animal skin, dirty rags and sometimes even cow dung!
Horrified, I began researching and found that this was far from uncommon. Debilitating cultural stigma attached to menstruation in many parts of the developing world, particularly across India and Africa where periods are often considered dirty, even "evil", prevents women and girls from attending work and school and forces them into ever-more degrading circumstances to hide their bleeding.
It made me realise that without ready access to sanitary products, I could not have achieved anything significant in my life. Especially as I had lived my life in a very male- dominated environment. I felt it my duty to give these women a voice. And so Binti was born.
Binti is a charity that seeks basic menstrual dignity for all women. For the past three years we have been fighting to provide access to hygienic sanitary protection for vulnerable women, raising awareness about the menstrual cycle and advocating the normalisation of periods by smashing the shame around it.
My work with Binti has taken me to places I never dreamed possible – from educating girls in slums and villages across India, Nepal, Nairobi and Swaziland, to setting up sustainable business initiatives enabling women to produce and sell their own sanitary pads and campaigning for menstrual education and taboo smashing here in the UK.
The only way we can begin to give girls and women the dignity they deserve is by turning limiting cultural stereotypes on their head, providing education and smashing the entrenched shame surrounding menstruation today.
This is by no means an easy feat. In the UK women have a voice through charities and social media. However teaching classes in Nairobi slums, where just mentioning periods, let alone educating girls about menstruation, is considered a huge taboo. I have had the most challenging experiences but also the most rewarding.
Today Binti is going from strength to strength as we take on more volunteers both in the UK and overseas, expand our education programmes and raise awareness of our work. We are also actively engaged in promoting menstrual dignity in the UK by organising events and workshops across London and working with companies on donation drives to provide vulnerable women in homeless shelters and domestic abuse centres with urgently needed sanitary items.
I am so proud that Binti has become an international award winning charity and was humbled to be named Woman of the Year at the Asian Women Achievers awards in 2016. Through donations, education schemes and business initiatives, Binti is bravely challenging cultural stereotypes and smashing shame every day. And we will continue to do so because every girl, deserves dignity. Period.
For more information visit http://binti.co.uk
'Single Parent?? OMG seriously? You're a single parent?' This was the reaction from the smug married, Kath Kidston-wearing yummy mummies at school when I told them I wasn't with my son's father. When I added 'I left him when I was 3 months pregnant' their jaws dropped whilst tightly clutching their pearls and their husbands, lest the single parent thing was contagious! You see I had committed the cardinal sin. I did not live up to their stereotype or perception of who they thought I should be – an obedient, suburban housewife married to an accountant living in a big house.
'There is nothing wrong with being a single parent' I heard myself say but I could see these women had already defined me – by my failure to make my marriage work. 'Why couldn't she just stay for the sake of her son, be a nice girl, play happy families, pretend everything was OK….. Like we did?' I was with these same mums when the horrific historic events of 9/11 unfolded. Thereafter I fell into a new religious stereotype – one which continues to get pinned on me until today……to be honest I think I preferred the delinquent, husband-stealing nymph label.
The problem with holding onto any stereotype (and let's face it we are all guilty of stereotyping) is that we are more prone to view others with a confirmation bias. So, if one holds a stereotype that ALL Muslims are the same (yes even our beloved Olympic Gold winner Mo Farrah, Bake off champion Nadia Hussain, and the Immigrant Asylum seekers done good) you will always see any Muslim through the prism of a belief system that screams 'All things Muslim = Terrorists.' This is also true of everyday casual misogynistic stereotypes such as 'all women are nurturers' or 'women cannot succeed in male-dominated careers.'
I'm grateful I get to do a job that I love – I make a small difference and make people laugh for a living. However I believe this confirmation bias also exists within my own chosen industry – here the stereotype is that women are just NOT funny, and well definitely not as funny as men! You will only ever get one woman on a bill. Sometimes I feel I'm there to cover both the ethnic and gender quota for the night. Well, women are good at multi-tasking right? As a British Asian of Pakistani decent, Muslim origin, now agnostic, brown, feminist woman with a disability I'm ticking a lot of boxes on the comedy circuit.
A question that comes up at least once every year from a lazy journalist is 'Do your parents mind you doing stand-up?' (The assumption being that all Muslim families must be super strict and I may be subjected to the horror of an honour killing.) I'm also a woman of a certain age so don't get me started on gender ageist stereotypes! In short, I don't need anyone's approval on how I run my life. I don't need anyone telling me how to dress more 'feminine' or 'ethnic' on stage or that I should talk about my cultural background, or not talk about it. It's taken me years to find my voice, both on and off the stage, and I'm not prepared to give it up now.
Doors have been shut to me mostly because I don't fit into a nice stereotype box. People don't know what to do with my brand of comedy. So I've stopped trying to play the same game. I know the type of work I want to get out there. If doors are closing I'm banging down new ones to walk through, creating my own work and in the process I'm making damn sure that I can help others along the way.
To really understand stereotypes take the recent awesome gig I did. I'm on stage and spotted a group of women in the audience. They were laughing at everything I said. Top crowd! 'Ah what have we got here then?' I said. I knew exactly who and what type of women these were. After years in this business I knew people. 'I think we all know who you are ladies – the infamous 'yummy mummy, smug married, Kath Kidston posse', am I right ladies?' I'll be honest, I was pleased with myself – seriously, I knew what these women were. After all, I'd met their 'type' before. They looked at each other and one of them piped up 'No actually. None of us are with our partners – we are all single mums on a night out!'
Sajeela is appearing in her new show 'Mother Tongues from Farther Lands' as part of the Southbank Alchemy Roadshow – May 11th Oldham, Coliseum; 20th May Southbank, Festival Hall; 23rd May Wolverhampton, New Hampton Arts Centre and 3rd June Doncaster, Cast. She is also performing 'Paradise beneath Her Feet' at the Brighton Fringe 20th-22nd
May and her award winning show 'Immigrant Diaries' on 6th, 13th, 21st and 27th May at The Blue Man and Edinburgh fringe from 3rd -27th Aug.
You can follow her on Twitter @Sajeela Kershi or visit her Facebook page to find out more https://www.facebook.com/SajeelaKershi/
From taboo to tannins and tastings!
I was brought up with Gandhian values that alcohol was a social evil. At the time the Indian alcohol industry was tainted with the sins of illicit hooch and scandal. Thousands of lives were destroyed each year proving just how nefarious the business of alcohol is. This, coupled with the negative image of scantily clad Indian actresses sipping liquor having dubious relations, stigmatised alcohol making it synonymous with the forbidden!
I took these traditional alcohol beliefs into the1980s and, like many of my fellow Generation X Indian middle class, succumbed to financial, cultural and familial pressures to select a career enshrined in the gatekeeping professions – a lawyer, doctor, accountant or engineer. I followed what I believed was a respectable, elite route and chose to pursue Chartered Accountancy, which brought me to London. I gained success both academically and professionally yet remained unfulfilled.
I had never tasted a sip of alcohol until well into my adulthood. I was baffled by how Western cultures made wines so freely accessible. How could alcohol be chastised in one culture while lauded in another? Some of the answers lay in the foundations of Christianity where the blood of Jesus has been equated to wine. The more commercially feasible answer was the revenues alcohol brings to the coffers. Armed with knowledge of the economic gains, cultural disparity and religious validation of wines, I came to the conclusion that drinking wine was not sinful (but perhaps drunkenness may be?)
I recall my first ever visit to a supermarket with its never-ending aisles packed with countless bottles and labels I couldn't even comprehend. It made me realise a world that I had never been exposed to and so my quest for wine knowledge began. Many years of studying, and getting my hands dirty by working in the trade, have now brought me to the current status of who I am today. A wine expert!
The picture of me holding a glass of wine, is not meant to judge me by the cover. It just means that it is about time we appreciate that a woman's palate may also be as sharp as a man. With a working background in viticulture, winemaking and wine assessment, I am able to break down wines into their intrinsic biological and chemical constituents and flavours while going behind the scenes researching the geography, topography and geology of the region, where the vines take shape.
My profession offers an irresistible summation of science and art. My work as a wine expert involves being an ambassador for the wine industry, communicating and educating consumers about understanding what they drink, the stories behind the tough-to-understand labels while striving towards wellness by drinking quality wines in moderation.
The wine industry has always been traditionally male dominated so being a woman in this field is challenging. It is a highly respected to gain the highest title such as Diploma from the Industry's most coveted institution, as there are only a handful of people who achieve this, amongst them even fewer women.
The backbreaking vineyard work of planting, pruning and harvesting, fermentation science, heavy duty tank maintenance management, art of blending, operational and cellar management roles where attention to every detail is not only key but also physically demanding – such critical responsibilities merit the highest levels of recognition. On a global scale, alcohol revenues prove that the industry is instrumental for economic prosperity.
It used to be rare to find women, that too of Indian origin, working in wines but now having broken away from both these stereotypes, let me confess, that was never my intention at all! All I did was simply follow my passion. The rest is breaking away from the past and paving the road for a better future.
For more information please visit www.sumilier.com
I clearly remember a hot, sultry day in Kolkata, India eight years ago. It was during the month of July – the peak of the monsoon season – and I was working with a group of wondrous children on the terrace of a dilapidated building. We were in the heart of Sonagachi – Kolkata's notorious red light district – and one of the largest sex trade enclaves in the world.
The hot sun quickly turned to dark grey skies. The clouds gathered and collided into a torrential downpour. Our leaking terrace roof gave way to raindrops on our heads. The children were in the middle of creating paintings as part of an art workshop I was running and they rushed for shelter, not for themselves, but to save their paintings!
After some flurry of 'painting shielding' activity the children found and settled into the 'safe spots' on the terrace to complete their paintings. As I began to hang their pictures to dry on a clothes line with pegs I looked around to see the beaming faces of the children smiling at their completed artwork. I knew then exactly why I was here and what I wanted to do.
Immediately after the workshop I met a couple of people to talk about how I could develop my workshops with the children. The first question, the gentleman among us sprung on me, was "You seem a nice girl, decent looking. Why are you doing this work? Find a nice guy, settle down and manage his home." One of the ladies interjected "She's from London". As though 'London' was the explanation for my social work…. and for my single-dom! The gentleman's eyes grew wider and his eyebrows leaped, "All the way from London, for this? You foreigners are half-crazy," He just laughed me off.
However today, eight years later, I remain committed to my work with the children and yes I am also still single! The workshops organically morphed into the charity Paint Our World. We work to emotionally empower underprivileged children who have been through unimaginable trauma like rape, abuse or being orphaned.  It is a young charity, still in its infancy, but in our few years we have helped hundreds of children in ways that are visible and measurable – infusing their childhoods with fun, imagination, helping them to overcome trauma and to learn to give them the best chance possible at purposeful adulthoods.
The questions I now get asked have transitioned from "You are a nice looking girl, get married" (become a 'trophy wife' is what I hear!) to "Is there something wrong? Why aren't you married yet?" I never had any intention that I would not get married – it is just how my life has panned out so far.
I am clear about what I am looking for in a life partner but I haven't quite encountered that yet. I choose to be single over settling for a marriage that does not feel right. However, this is not how the predominant culture, especially in India, understands my choice. For many if a woman ticks the boxes – e.g. – is personable, educated etc. – there is no reason for her not to be married by a particular age prescribed by society.
What is sometimes even more perplexing are the questions I am asked about my education and my calling. "You have a PhD and you are choosing to do 'this'?" is a recurrent question. I believe, each of us, in our own little ways, need to challenge and shift this mind-set. Our best minds, our most educated are not only needed for investment banks, politics, law or engineering – they are urgently needed to come together to tackle the most pressing problems facing the human race at this time – population implosion; scarcer resources; environmental degradation; mental health; child abuse; poverty; starvation. This is assuming, our desire is not just to create a more comfortable world but also to live in a more humane one.
For more information on Paint our World please visit: Website: www.paintourworld.org, Email: info@paintourworld.org, Facebook: Paint Our World    Twitter: @paintourworld
Triage Vets recently celebrated its 10th anniversary and this made me think back to where my love of animals began. Growing up in an Asian household a profession caring for animals was not really the "done" thing. However I remember, while playing in the sandpit at school when I was 5 years old, making a pact with my best friend saying "We are going to be vets when we grow up."
On my 11th birthday I came home from school and my mother was carrying a box. She placed it in the living room, took large steps away and out popped this beautiful, pure white rabbit. As it jumped out, my mother and brother climbed up onto the sofa in shear fear! That rabbit became my world.
I left school at 16 and had already decided that I was going to become a veterinary nurse. I just knew this was the right profession for me. Initially my extended family could not understand why I wanted to entertain this livelihood (and maybe secretly wished I would eventually aspire to a more 'normal', stereotypical Asian field of work.) I could hear my Aunts voice ringing in my ears, "Why not become an accountant, lawyer or bank manager like your brother?" Now there is nothing wrong with any of these professions, but I knew they were not for me.
I learnt my trade working full-time, studying, performing relentless portfolio work and sitting exams all whilst being a teenager in an adult's world. I was exposed to the reality of the profession from a very young age. I remember passing my Veterinary Nursing exams and feeling so proud. I also remember being one of the first "Patel's" on the veterinary nursing registrar at the time. I decided to further my knowledge and gained further qualifications to teach younger veterinary nurse students. I found being able to pass on my knowledge and see these young students develop and qualify so rewarding. When I was 21 I started to think about what I could do to make a difference. I was a passionate vet nurse with knowledge and wanted nothing more than to help the welfare of animals but I also wanted to do something for myself too.
My father ran his own business so I guess 'the entrepreneurial bug' was running through my veins. On 17th March 2007 I opened the doors to "UK's First Veterinary Nurse Clinic". I saw a niche in the market, had a vision and dream and just went for it! The adversity and challenges I encountered prior to opening and also during the first year sometimes made me want to give it all up. However the clinic continued to evolve and meet the constant demanding needs. Today, 10 years on, in-between raising my two children along the way, Triage Vets is now a full Veterinary clinic providing a wealth of services, with a strong ethos and pulsating heart full of passion for animals.
No one said running any business was easy, let alone breaking the mould in each in and every direction, but one thing I know is I wake up each morning knowing this is exactly where I want to be.
For more information visit https://triagevets.com/
Blonds are not clever. Girls are bad at sports. Men are stronger than women. All of these are common stereotypes… a belief about a group of individuals that people apply to any individual deemed to be part of that group.
An advantage of a stereotype is that it enables us to respond rapidly to situations because we may have had a similar experience before. However a disadvantage is that it makes us ignore differences between individuals; we make generalisations and think things about people that might not be true.
As children we are introduced to certain roles that are typically linked to our biological sex. The term "gender role" refers to society's concept of how men and women are expected to act and behave, based on norms, or standards, created by society. These gender stereotypes are dangerous because they might create unequal or unfair treatment. When gender inequality occurs within the background of gender stereotyping, this is sexism.
In a forever changing society with many different cultures, our goal should be to reduce all forms of racism and discrimination, breaking down social barriers and promoting social inclusion. And it is really important that we empower our young girls to believe in themselves.
I have always been somewhat outside the bell curve and never conformed to stereotypes. Sadly growing up in the Asian community I was somewhat socially conditioned to how my life should be. However I always told myself I should never let someone else change who I am to become what they need or what.
I was lucky as my family always supported my life and career choices. Sadly this didn't stopped the 'Aunty Jis' from gossiping about me and my divorced, single status. It's important that we challenge preconceived national, cultural or religious stereotypes, especially within the Asian community. I had to show people that I made it on my own and I didn't need a man or children to complete me. I ignored the gossips and told myself that I answer to no one except God.
It's so important that we don't fit into boxes. If people try to put you down or talk about you nothing speaks loader than being a success. Ironically, today when I am being in interviewed by the media and travelling the world, the same 'Aunty Jis' now say they are proud of me. I have learnt to smile and carry on following my bliss and not the crowd. And I mentor many young people because it's so important that we show the next generation that it's OK to choose to live your life, your way.
Do you want to write for GRIT?
Each article needs to be submitted to grit@womenempowered.co.uk on the 20th of the preceding month (eg an article for June should be submitted by 20th May). The newsletter will go out on the 5th of each month to our subscribers and will be uploaded on our website and our social media will direct to it.
All submissions should be between 400-700 words. They can be written in the first person where appropriate. They will be edited for content to ensure suitability. Please ensure they are verified with source if it contains factual content. If the topic is personal then please ensure that you have been mindful of others where appropriate and ensure your account is as accurate as possible. Articles submitted will be chosen at the discretion of the editor. Please also be sure to include a photo and your name as you would like to be credited (title / position etc if applicable)
2017 GRIT Topics
JUNE – Going back to work
Have you returned to work or started a business after a career break? Are you keen to get back on the career ladder or create a new lifestyle? Do you think there is a right time to go back to work after children? Please share your experience, how you managed the transition getting back to work and your advice for others in a similar position.
JULY – My new direction
Has an event such as marriage, divorce, having a baby or a health issue prompted you to make a major change? Have you changed your career, lifestyle, religion or outlook on life? Tell us why you chose to take a new direction and how it has impacted you.
AUG – What every entrepreneur should know
Are you an established entrepreneur? Please share your business and advice tips for those who may be contemplating starting a new venture or what you had wished you knew when you were starting out.
SEPTEMBER – Giving back to society
Do you think it is important to give your time, money or skills to benefit others? Have you volunteered with a charity, organisation or educational establishment? Tell us about your experience and the impact that giving back to society has had on yourself and others.
OCTOBER – No one ever talks about…
Please share your views and thoughts on any topic which you feel is not discussed often enough and that you would like to raise awareness of.
NOVEMBER – Do men need empowering too?
What is the role of men in women empowerment? Does empowering women really make men less relevant? What is the role of the man within the family? What messages should we pass onto younger generations of men as gender roles become less defined? Share your thoughts and views.
DECEMBER – 2017 highlights
To round off the year we'd love to hear your personal highlights from the past 12 months. If you could turn back the clock to 2016 would you have done anything differently this year? Write a letter to yourself of your proud moments, memories and achievements and your hopes for the New Year.
WE needs YOU!
Thank you.
Disclaimer: Women Empowered is a wholly social initiative run by volunteers which aims to empower women to make the best of their individual skills and talents and help them to achieve whatever personal and professional goals they may have. We work at a grass roots level, trying to ensure we are easily accessible to all who would like to reach us.
GRIT is a place for the Women Empowered community to share their life experiences. Articles in GRIT represent the views of their authors and do not represent the views of Women Empowered.
To the extent permissible by law, Women Empowered assumes no responsibility for information published in GRIT and disclaims all liability in respect of such information.
Women Empowered is not liable for any injury and/or damage to persons or property as a result of any actual or alleged libellous statements, infringements of intellectual property or privacy rights, whether resulting from negligence or otherwise.
Women Empowered does not warrant that the information published in GRIT is accurate or free from error. Information published in GRIT is intended solely for the purpose of providing general information and/or opinion.
You agree to accept the application of English law to govern matters between Women Empowered and yourself