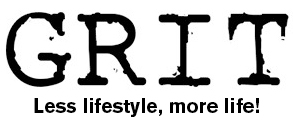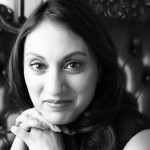 This month our contributors have shared their experience of volunteering or how they started their own charitable venture. We hope you enjoy reading about how they have chosen to give back to society either through time, money or skills to help benefit others.
Next month we want to hear about any important issue which you feel is not discussed often enough, but should be. In previous years this topic has attracted a diverse range of thought-provoking contributions ranging from disability and domestic abuse to human trafficking and why we should all write a will.
Please send your article on "No one ever talks about…" (400-700 words) to grit@womenempowered.co.uk before 20th September 2017.
We look forward to hearing from you.
Sunita Behl
A few years ago I volunteered for an NGO (non-profit organisation) in Delhi as part of their 'Ghar' (home) programme. I was placed in a home of 12 girls, one caretaker, and a 'mentor mother' (a remote-living, 'educated' guardian). The girls had harrowing backgrounds of abuse and general neglect, and the NGO was doing its best to house and educate them so they could re-integrate into society.
I visited the Ghar every year for 4 years. I also asked friends and family for money to help. Initially I was naïve. During my first year I brought the girls sweets and clothes however as I became more involved I began to direct my efforts differently. During my second year I brought school bags, towels, and art kits; in my third year, I put together hygiene kits, organised visits to the dentist, and sent the girls on their first holiday to Rishikesh. During my forth year I wanted to implement a Mindful Education Program for positive thinking with the girls.
Buying things was easy however managing the social aspect of my involvement was far more challenging. Although the girls had a psychologist they visited through the NGO, and a mentor mother, I was the person they opened up to. My role grew organically and with it came a lot of expectation from the girls and responsibility. Over the years I became more of an older sister/mentor mother figure. I had not anticipated this role and it meant I needed to remain committed.
After 3 years I learnt a hard lesson about stereotypes and reluctance to embrace change that so many women in India still face today. I always respected the system and the roles of people within the NGO. I believed that the reason the NGO had encouraged my involvement, was because they trusted I would act in their best interest and I would be able to give them constructive feedback.
I was aware that the girls were struggling with positive thinking and wanted to introduce a new mindfulness initiative to help manage this that I could financially support – a Mindful Education Program. However when I asked if I could introduce my program sadly the mentor mother felt I was becoming a threat to her position. She said if she allowed the initiative the girls would look to me instead of her as an authority figure which was never my intention.
The mentor-mother, nor anyone within the NGO, had heard of mindfulness although I had been practicing it for years. Also although I was as rich in experience as any other woman I was told to accept that because I was a 'young,' single girl (I was 37 at the time), I had limited authority. However if I had been married, preferably with children, I would somehow be more qualified to sit at the table. They asked me to cut ties with the Ghar. I was at an intellectual loss and emotionally heartbroken.
Eventually the NGO reached out and asked me to return. They also recognised and commended the results of the mindfulness I had begun to implement. Apparently one of the girls I had taught mindfulness to had used it without the NGO knowledge and was now no longer depressed and had been able to skip a year at school because her grades had improved so much.
I decided not to return to the NGO however my experience has driven me to start setting up my own children's educational charity. I'm very excited, and whilst there is no guarantee it will work out, I know I will have no regret in trying.
So do I think it is important to give your time, money and skills to benefit others? If you can and you want to, then yes. Personally, I believe that if one person can help 10 people, and each of those 10 people can help a further 10, then I'm one step closer to the sort of people I want to live amongst, and the kind of society I want to live within.
Why do you volunteer so much?
I am an international human rights activist and Tedx speaker and have spent the last two decades of my life travelling all over the world empowering and motivating others, often as a volunteer. I am often asked why do you always volunteer so much? The answer is simple. I find it incredibly rewarding and get to meet so many inspiring people.
Volunteering offers vital help to people in need in worthwhile causes and the community. Over the years I've worked in various development-related fields driving innovation, building strategic partnerships and promoting advocacy in the areas of human rights, gender equality, accountability and social justice.
My history of volunteering began over 27 years ago. I remember back in the nineties when my aunts used to think I was crazy for working for free. I used to tell them I was gaining so much experience and not everything is about money.
Through my volunteering I have gained an insight into so many other cultures and industries and it has also given me a real sense of accomplishment. By networking and meeting like-minded individuals I've managed to work on some great projects including speaking at the UN, in the European Parliament and in universities across the globe. Today I love giving to my time to mentor the next generation, sharing my experiences and knowledge.
Volunteering isn't just good for the betterment of others but also good for your own health too! Volunteering has many benefits including helping to counteract the effects of stress, anger, and anxiety. Nothing relieves stress better than a meaningful connection to another person. The social contact aspect of helping and working with others can have a profound effect on your overall psychological well-being. Working with animals has also been shown to improve mood and reduce stress and anxiety too.
I was brought up as a Sikh and a Hindu and both religions teach you about "Seva" (the Sanskrit word meaning "selfless service" or work performed without any thought of reward or repayment) so volunteering is very important to me. In ancient India Seva was believed to help one's spiritual growth and at the same time contribute to the improvement of a community. I believe there can be no worship without performing good deeds. We all have a gift and talent to share and I am very lucky to have I found my life calling.
There is an old saying that claims that "it's better to give than to receive." I believe this to be true. Whether you donate money or time, giving back is always a reward. I work as a volunteer for many organisations including Victim Support, domestic violence organisations and the cancer charity Macmillan, giving my time to fundraise for them.
In my experience it is a very satisfying feeling being able to help those who need it and to do something good for others. And it is good for your own mental and physical health too. If you think positively these positive feelings generate good hormones in the body which helps to balance our health, helping alleviate stress and depression. Helping others can help take your mind off your own problems and enable you to see the bigger picture. Once you see the difference you can make in another person's life your own problems can seem smaller and more manageable.
In my opinion giving back to the community you live in and returning the favour to those who have helped you are strong motivators. Volunteering is one way to show a sense of appreciation. It doesn't matter how you volunteer, whether it's teaching life skills, admin or just participating in activities, it's about helping others to move on in their lives.
People say time is money but your time is so precious because each and every second of your life which passes is not going to come back. Therefore it is important to use this time sensibly and wisely. For some people money doesn't matter but having company does. For instance an older person may just want someone to sit and talk to them. People with terminal illnesses, aren't interested in money – they just want to talk or listen to others to help take their mind away from the pain and suffering they are going through. A homeless person once said that people offer and give us food or drink but they don't ask us how we are.
Life can be hard when you are feeling down, your problems can seem insurmountable but as a volunteer you can offer a new perspective- seeing people who are worse off than you are, yet still hanging in there. In Victim Support I have helped the victims of crime from car crashes to domestic violence, from robbery to homelessness, from abuse to council issues and many others. Listening to their problems, and being able to lend a helping hand, has helped me put my own problems into perspective and made me appreciate the little things I have.
Cancer Charities are close to my heart as I have witnessed many of my family fight this losing battle and seen for myself how the charities were there to help us every step of the way when my beautiful mother was diagnosed. This inspired me to help others who are suffering with this illness and support our nurses who help them. Over the past three years I have hosted various fundraising dinners for Macmillan Cancer Support in the hope that my efforts will be of benefit even just one person.
Volunteering is my way of giving back to society. Feeling needed and appreciated are important and you may not get this appreciation through your paid work or home life where the things you do are expected or taken for granted. Meeting people who need your help is a strong incentive to continue volunteering as people directly benefit from your work. And if you don't do it, who will?
Whether you volunteer your time, give money or share your skills to benefit others in a positive way, giving back to society is a great way to enrich your life. I have been the Charity Director for the Hemraj Goyal Foundation since 2014 when I married my husband, Avnish Goyal. It has transformed my thinking about giving and my personal growth has been enlightening.
The Foundation, established in 2010 in memory of Avnish's late father, distributes money to causes which promote education, women and children's rights and help put an end to human trafficking. Together with the incredible support of Avnish and the Goyal family, we have supported many meaningful causes and in 2016 we donated over £200,000 to charitable concerns.
One memorable trip for me was to Pune, India in May this year, where we provided funding to the Cherie Blair Foundation for Women. This helps disadvantaged female entrepreneurs to develop their businesses, support their families and fulfil their ambitions. During our visit, we gained a strong understanding of the legal and cultural barriers the women face when developing their businesses, including financial exclusion and educational inequalities. Despite this, we left feeling determined to support more women to create and sustain thriving enterprises so they can build better lives for themselves, their families and communities. Our visit was also a pivotal reminder of how much women can achieve if they are given the right resources and support.
Under the Foundation, we have also set up a HGF Youth Leadership Team which is made up of the grandchildren of Hemraj Goyal. They regularly embrace the opportunity to make a difference through fundraising events, which has encouraged them to be grounded and appreciative of what they have in life.
Simran Goyal annually inspires her family and friends to give back, through our homeless bag drop event in London, which she has coordinated for the last two years. Through this event, she has gained a much better understanding of the issue of homelessness in London and shared that although she was naturally nervous at first by the end she realised that every single person showed gratitude towards her and the volunteers.  She said: "One person said to me, 'it's bearable being homeless, we would survive but what you do makes life worth living.' It is these memorable comments that inspire me to keep giving, because each little thing can have a huge impact and ripple effect on someone else's life."
The ripple effect that comes with giving back is so powerful and sometimes it's difficult to determine who, as well as how, it will impact someone. I shared a wonderful book called Beautiful Women, which was written by ARZ (an NGO in India) with my niece Selina Goyal. The book contained real accounts of women who had experienced trafficking, rape and physical abuse. Selina was so intrigued and upset by the book, she decided to create and lead on a fundraising event for anti-human trafficking charity, Lily Against Human Trafficking.
In short, it is clear through my work with the Hemraj Goyal Foundation that there are no losers when it comes to giving back to society. Everyone is born with the human need to give and make a difference by serving or helping others. By fulfilling this need you will enrich and value your life but also more importantly, encourage others to do the same.
The Hemraj Goyal Foundation is hosting a fundraising ball for Lily Against Human Trafficking on Saturday 30th September at the Intercontinental Hotel in London on Park Lane. For further information about the ball and to purchase a ticket, please visit www.hgf.org.uk
"Give freely to the world these gifts of love and compassion. Do not concern yourself with how much you receive in return, just know in your heart it will be returned."
The day I realized that I had accumulated a large network of friends, family and acquaintances, I knew that I had to be of use to at least one of them. I remember chatting to a dear friend going through a divorce and dreading the prospect of being on her own for the rest of her life. I then met another few ladies in a similar situation and the idea came to me that my husband and I could host an intimate dinner party at home and invite all the single people we know, even though they did not know each other.
The dinner party was a huge success. Even though the ladies and men did not mix, they ended up meeting other people on the same journey as them, with the same fears and trepidations and developed good, lasting friendships.
We then decided host a larger event in a hotel with more invited guests and facilitators to help. We called this 'The Singles -Mingles event' and the functions just grew. Everywhere I went a mother or aunty would share her concerns about her single daughter/son/niece or nephew. I would inevitably invite them to the Singles-Mingles function so they could be introduced to other people with the same goal.
The event is hosted and funded by us, with no money exchanging hands. We have no personal interest and have purely organised these events with a view to giving back to the society we live in.
This has become an important annual event which all the volunteers take very seriously. We help facilitate conversations during the event and carry out introductions for suitable partners in a very relaxed environment. There is no measure as to how thrilled we feel when we hear of a successful marriage proposal that has arisen from this event – it makes it all worthwhile!
Do you want to write for GRIT?
Each article needs to be submitted to grit@womenempowered.co.uk on the 20th of the preceding month (eg an article for June should be submitted by 20th May). The newsletter will go out on the 5th of each month to our subscribers and will be uploaded on our website and our social media will direct to it.
All submissions should be between 400-700 words. They can be written in the first person where appropriate. They will be edited for content to ensure suitability. Please ensure they are verified with source if it contains factual content. If the topic is personal then please ensure that you have been mindful of others where appropriate and ensure your account is as accurate as possible. Articles submitted will be chosen at the discretion of the editor. Please also be sure to include a photo and your name as you would like to be credited (title / position etc if applicable)
2017 GRIT Topics
OCTOBER – No one ever talks about…
Please share your views and thoughts on any topic which you feel is not discussed often enough and that you would like to raise awareness of.
NOVEMBER – Do men need empowering too?
What is the role of men in women empowerment? Does empowering women really make men less relevant? What is the role of the man within the family? What messages should we pass onto younger generations of men as gender roles become less defined? Share your thoughts and views.
DECEMBER – 2017 highlights
To round off the year we'd love to hear your personal highlights from the past 12 months. If you could turn back the clock to 2016 would you have done anything differently this year? Write a letter to yourself of your proud moments, memories and achievements and your hopes for the New Year.
WE needs YOU!
Thank you.
Disclaimer: Women Empowered is a wholly social initiative run by volunteers which aims to empower women to make the best of their individual skills and talents and help them to achieve whatever personal and professional goals they may have. We work at a grass roots level, trying to ensure we are easily accessible to all who would like to reach us.
GRIT is a place for the Women Empowered community to share their life experiences. Articles in GRIT represent the views of their authors and do not represent the views of Women Empowered.
To the extent permissible by law, Women Empowered assumes no responsibility for information published in GRIT and disclaims all liability in respect of such information.
Women Empowered is not liable for any injury and/or damage to persons or property as a result of any actual or alleged libellous statements, infringements of intellectual property or privacy rights, whether resulting from negligence or otherwise.
Women Empowered does not warrant that the information published in GRIT is accurate or free from error. Information published in GRIT is intended solely for the purpose of providing general information and/or opinion.
You agree to accept the application of English law to govern matters between Women Empowered and yourself