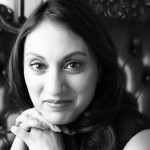 For many of us August is associated with receiving exam results however education extends to so much more than just academic achievement. In this month's GRIT! our contributors explore the relationship between education and experience, their hopes for our next generation and the challenges of 're-educating' a society.
Why is it cheaper to buy a girl in India than a buffalo? – By Meenal Sachdev, Co-Founder of Connect India, Director of Shiva Foundation and Vice Chairman of Hertsmere Conservative Association
The London Indian Film Festival's opening night kicked off with the movie 'Sold'. A true story about a girl called Laxmi who was sold by her parents and taken from a village in Nepal to a brothel in Calcutta. The film captured the horrors of life in a brothel and made every person in the cinema either cry or feel extremely uncomfortable. But, it also made each of us determined that the light must shine on this issue.
Why are children the fastest growing 'product' in the world? Why, despite slavery being illegal worldwide, does human trafficking still exist in every country? Why are girls as young as 9 being forced to have sex with 15 men every night instead of going to school? I could go on but for one more important question….What part will you and I, who may have children of our own, play in making what is considered by some as acceptable, unacceptable? Or is this not our problem?
Just a little background… An estimated 2 million children are trafficked each year, the majority of them girls. Child trafficking is the illegal trade of children for the purposes of exploitation, prostitution, pornography, migrant work, sweatshops, domestic servitude, and forced labour. It is the fastest growing crime in the world and the second largest organized crime, after drugs. Whilst the prevalence of child trafficking in Nepal and India is high, it is widespread globally. It is the human rights issue of our time. Children who are being trafficked for sexual exploitation are either sold into prostitution to pay off family debts or forcibly recruited on the street to work in brothels.
My journey to fight against this heinous crime has just begun. When I heard about it, I was pregnant with my second child. It took me a while to even believe that something like this was happening in the world. For the first time, I lost sleep over something that didn't affect me directly. As a mother, I made this my problem because what if this was my child? Would I just sit back and let it happen? No! The good thing is that many stakeholders and NGOs have been doing tremendous work to fight this crime. It's such a complex issue and there are various ways to tackle it. Some focus on the rescue and rehabilitation of survivors whilst others focus on prevention. Childreach UK, for example have recently started a campaign called 'Taught, not Trafficked', because if you keep children in school they have an 80% less chance of being trafficked.
Ten years ago, I co-founded Connect India (www.connectindia.org), a UK based non profit, that invests in young British Indians by designing leadership and service oriented programmes. This opportunity helps them explore and develop in areas of their lives that they may never have a chance to do otherwise. The insight into India, its NGOs, meeting leaders and changemakers, as well as the challenges they face when they are on the programmes, gives them perspective and inspires them to shift their way of thinking and approaching life. It's an education in its own right- and a way to help create and invest in the leaders of tomorrow. Some participants from our programmes, as young as 15 and 16 have already gone onto run projects of their own that makes a real difference in their communities and the world around them.
Today, as a mother of two young boys, I personally feel that I too need to play a part in making this world a better place for my children and grandchildren to grow up in. One of the battles close to my heart is the fight against child trafficking and child sexual abuse and so my husband and I have set up a Foundation to play a humble role in addressing this issue. There are so many battles to fight and so many worthy causes to serve. Investing or donating money is a good thing, but investing yourself is even better- your time, skills and passion are a powerful combination. The answers will come. We simply need to start asking the right questions.
So one final question I will leave you with:
What part will we play in shaping this world and how can we make ourselves part of the solution and not the problem?
Email: meenal@shiva.co.uk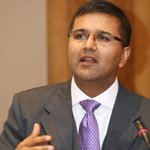 It's school, but not as we know it! – By Vikas Pota, Chief Executive, The Varkey Foundation
Like many modern parents, I sometimes wonder who has a more packed schedule – my children or me. Fitted in between the punishing homework regime, we taxi them between extra maths and English tuition, piano lessons, gymnastics, and swimming. Downtime is a precious commodity. I can't be alone in asking myself whether all parents are caught in a rat race, loading ever more activities on to our children. Perhaps one day my children will be gracing concert halls, swimming in the Olympic 100 metres or beating super-computers at chess. But, amid all this heavily structured learning, are we allowing them enough time to think, explore and create?
This is not just a nostalgic desire to see children roam as freely as we did when we made our own entertainment without adults hovering over us. I also wonder whether the "Tiger Mum" approach to educating children – putting them through endless exams and tests, fretting that our children are not spending enough time in advanced maths lessons – is the best preparation for them to prosper in the world in which they will have to make a living.
Educationalist Sir Ken Robinson pointed out in his TED Talk that children starting school now will probably be working until around 2065 – yet we can't even predict what the world will look like in the next five years. How can we possibly predict the skills they will need?
Fewer than half of young people believe their education is preparing them for the world of work. Faced with such unknowns, the best thing we can do for our children is to make them "innovation-ready", nurturing qualities like critical thinking, emotional intelligence, communication and cultural awareness so that they are able to work with colleagues from different cultures.
Laszlo Bock, the man in charge of hiring at Google, said in a recent interview that "while good grades don't hurt" the company is looking for softer skills too: "leadership, humility, collaboration, adaptability and loving to learn and re-learn".
Awakening creativity should be as important in schools as literacy. The problem is that, as Sir Ken Robinson points out, too much of the education system stigmatises mistakes, when instead children should be encouraged to be bold if they are to develop creative skills. Allowing room in the curriculum for creativity was crucial to our greatest innovators. Steve Jobs famously dropped into a calligraphy class on a whim, and years later found that what he'd learned there would become the cornerstone of Mac's beautiful design. As he said, "much of what I stumbled into by following my curiosity and intuition turned out to be priceless later on."
The need for a rethink is perhaps greatest in Higher Education. As the cost of degrees rocket, the premium they give jobseekers in the workplace declines, and employers complain that they don't deliver enough of the skills they need. New options such as MOOCs (Massive Open Online Courses) provide a low-cost alternative that fits around paid employment and practical training. They also suit the modern student, with their expectations of personalised experiences and peer-to-peer learning, rather than the traditional 'chalk and talk' style.
One great example is Udacity, an online university started by two Stanford University graduates, who recently introduced short 'nanodegrees' designed to train people for jobs as web developers or data analysts. With the galloping pace of technology, it's likely that future employees are going to have to take several such courses throughout their lifetime.
Another glimpse into the future could be Peter Diamandis's Singularity University in Silicon Valley, which teaches multidisciplinary courses in Biotech, nanotech, neuroscience and robotics. Whereas accredited universities update their courses once every several years, Singularity updates it several times during the year to take account of the breakneck speed of innovation.
In the meantime I will continue to be my children's taxi service driver and enjoy watching them pass their exams and learn the core academic skills. But we shouldn't forget that perhaps on those long, rainy afternoons, when there is a gap in their schedules, to fire their imaginations and forge the creative skills that could be the biggest ingredient in their future success.
Vikas Pota is Chief Executive of the Varkey GEMS Foundation, a not-for-profit seeking to improving global teacher capacity and promoting universal access to quality education. Vikas serves on a number of international education panels, including the Girls & Female Education Panel, the Teachers Task Force and the Global Alliance of Corporate Partners for Education – all for UNESCO. Vikas was selected by the World Economic Forum as a 'Young Global Leader' in 2013. This honour is bestowed each year to recognize the most distinguished leaders under the age of 40, nominated from around the world. Previous YGLs include Larry Page, Mark Zuckerberg and David Cameron.
Twitter: @vikaspota and @varkeygems
Facebook: www.facebook.com/VarkeyFoundation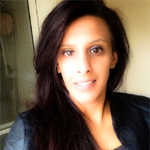 Education & Autism – By Pam Malhi Mother and author of www.hope-love-autism.com
Education is the master key to many things in our lives. It can truly shape our future and change our mindset. I have witnessed just how much the education system has changed and evolved over the last 20 years. When I was at school I did not have any 'real' role models to aspire to; there was no one that touched my soul or encouraged me to pursue my dreams. Back then many girls, especially those from an Asian culture, were just expected to be able to cook and clean so I never really understood the full concept of just how important education was.
When I gave birth to my first child, I had to undertake a steep 'educational' learning curve. At the age of three I was told that my precious daughter Aaisha had Autism. Autism? Yes I'd heard of it, but had no idea what this meant for me or my daughter. When she was first diagnosed, I remember sitting in a room with all these professionals and not understanding anything they were telling me. They used so much jargon that it just left me more confused.
I knew from that moment that I had to learn and educate myself. I needed to fully understand everything there was to know about Autism. How could I make the right choices for my daughter, if I couldn't understand what the choices were? So that's exactly what I did.
I didn't go to college or university but attended an evening college. I learnt so many new things and the most important was that education is vital. Little did I realise then that the education I would acquire in college would become one of my biggest assets in the future. In addition, having an autistic child has taught me many things and I have learnt just as much outside the classroom as inside it.
Education has helped me to share my experience of my daughter's journey with autism. I've learnt so much from my amazing friends who all encouraged and supported me to excel. I've been able to help educate many in my community on autism by being honest and speaking about things they didn't want to hear.
My main objective is to continue to help raise awareness about the sensitive topic of autism in our community however I also wish to be able to help educate other families who are living with autism. We are fortunate to live in a country where we have an amazing education system and there are many avenues available for anyone who wishes to learn.
Education never stops no matter how old you get. I've learnt more and more as the years have passed and we should never be afraid to chase our goals or seek further education. Education is the one element that can change people's mindsets, and change your life for the better.
Twitter :@pammi74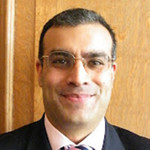 Popcorn money – By Sheetal Radia, CFA FRSA, Independent Financial Advisor, Financial Architecture (www.financialarchitecture.co.uk)
Academic qualifications are important and so is financial education. They're both important and schools are forgetting one of them.
– Robert Kiyosaki
The largest investment we make is in our children. One area where we can all help our children is learning about money and how to apply the skills they learn at school to their everyday lives.
This does not have to involve lengthy, boring conversations that often result in you battling with exaggerated eye-rolling accompanied by deep sighing. It can actually be fun, especially if it involves items your children really desire e.g donuts, ice-cream, mobile phone deals etc. The aim is to make your children aware that life is about choices and help them learn the process of making a decision.
For example, my children love popcorn. One day at the supermarket there was mad rush to the pre-prepared popcorn section. To help my children understand, I stated that I had exactly £1.59 to spend on popcorn and then asked them the following questions:
"What does one 80g bag of ready-made popcorn cost?" Answer "£1.59, can we get it?" Then I asked "What does a bag of uncooked popcorn cost and weigh?" After finding the item the answer was "£1.29 for 400g, can we get the other one?"
I explained if we made the popcorn at home they could flavour it how they liked and learn how to cook it. I then asked "If I make ten 80g bags from the uncooked popcorn how much will each bag cost? And how does this compare with one 80g bag of ready-made popcorn?"
For younger children you may need to help them with the process of how to make the comparison. However older children will work out (usually with the aid of calculator) that they can have 10 bags of popcorn that cost 13 pence each, compared to one pre-cooked bag that costs £1.59. Hopefully, with your guidance, your child will learn to understand that that they can have more popcorn for less money and also don't need to go to the shops to get a bag of popcorn each time because you 'can make it at home'.
With your help they will also work out that dad/mum will have 30 pence left over from the £1.59 which could be saved or used in the future to help pay for another treat or donated to charity. Hence you enable your child to identify possible choices, analyse them, learn how to budget and perhaps introduce them to saving. You can go through this exercise with different situations to ensure that key lessons are getting through – the more fun you make it, the more you will enjoy it and so will your children.
Of course, this is just an example from my experience although you should try and apply the same approach with items your children are fond off and adapt the challenge according to the age of the child. Help them analyse the choice, gather the information so they make the decision. By starting with small steps like these it raises awareness and one day when you are in the supermarket the hallelujah moment will come when your child says – "don't get that one, get this one it's a much better deal!"
Like with most things it starts with questions and an everyday example that can engage your child. As you provide money education in this way you can then talk about pocket money, savings, even tax etc. My 14 year old daughter recently made me smile when over Sunday lunch she told me she wanted to be lawyer and earn £100,000 a year; but then she stopped and said, "Hang on! I need to earn about £160,000 to bring home £100,000 per year! So yeah, I want to be a lawyer and earn at least £160,000 a year!" Hallelujah!!!!
For those that may want more of a challenge I leave you with a teaser to ask your older children; if you help them answer it will teach them a key aspect of financial life i.e that price and value are not the same thing– If we cannot live without water, why is 1 litre of water cheaper than 1 litre of petrol?
As Confucius once said, "Tell me, and I will forget. Show me, and I may remember. Involve me, and I will understand."
You can contact Sheetal at: skradia@financialarchitecture.co.uk
Financial Architecture is a trading style of Sheetal Kumar Radia who is an Appointed Representative of Best Practice IFA Group Limited. Best Practice IFA Group Limited is authorised and regulated by the Financial Conduct Authority. Registered in England, number 0449063, registered office Sussex House, North Street, Horsham, RH12 1RQ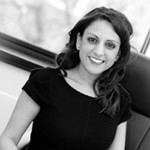 Education, Education, Education? – By Bhavini Kalaria, Solicitor & Director – London Law Practice
What is the relationship between Education & Experience?
Education has been defined as "the the process of receiving or giving systematic instruction" or "an enlightening experience." I agree with these google plucked definitions that education is learning both inside and outside an institution.
We can all gain knowledge through any formal education e.g – how to apply for a job, what is gravity, how a plug socket works etc. The wider social benefits of educating children in poorer countries and the marginalised are clear – giving economic independence and better life opportunities. Education is undoubtedly empowering. And educating women in particular is said to be the most impactful way of making profound changes to multiple generations in a family.
However, whether intended or not, educational institutions can be places which maintain socio-economic hierarchies. A study in the US once neatly showed how children from a well-off background, would fare better in tests than those from less privileged backgrounds or with a different upbringing.
They asked children from well-to-do homes to match certain words (like cup and saucer) and asked children from less privileged backgrounds to do the same. What the tests showed was that the children who came from homes which didn't have cups and saucers couldn't of course put these words together. The tests, on their face, were fair and reasonable, but in reality were always going to be stacked in favour of some children.
In practical terms this means the need for an education system which is accessible to everyone and doesn't discriminate. An education system which recognises differences and allows children to reach their potential regardless of these.
But education is so much wider than that.
In To Kill A Mockingbird, the classic book by Harper Lee, Atticus Finch talks to his daughter about the negative reaction of their community to his work in defending a black man, Tom Robinson:
"Scout, simply by the nature of the work, every lawyer gets at least one case in his lifetime that affects him personally. This one's mine, I guess. You might hear some ugly talk about it at school, but do one thing for me if you will: you just hold your head high and keep those fists down. No matter what anybody says to you, don't you let 'em get your goat. Try fighting with your head for a change …"
Knowledge is gained through formal learning, but it cannot exist on its own.
Educating children is empowering them to understand their world and to use the knowledge they gain to be good people, and to make wise and intelligent decisions. Education is your knowledge but experience, it is about thinking independently, and as Atticus Finch says, using your head.
0208 369 5107
www.londonlawpractice.com
info@londonlawpractice.com
Facebook: www.facebook.com/TheLondonLawPractice