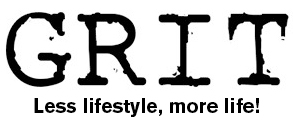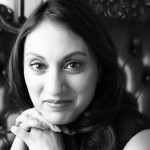 WE would like to wish everyone a very Happy New Year. For an inspiring start to 2017 this month's contributors have shared the secret of their success on how they achieved a goal, started a new venture or a formed new relationships.
February's issue is about challenging the status quo and our perceptions of what is 'accepted' within society. Do you feel pressured to conform to 'social norms'? Do you believe that the institution of marriage is an outdated concept? Is society now more accepting of divorce or sexual orientation or are these subjects still considered taboo? What are your views on being an older single women? Please share your thoughts, or challenges you may have faced. Send your article on 'Challenging Social Norms' (400-700 words) to grit@womenempowered.co.uk before 20th February 2016.
We look forward to hearing from you.
Sunita Behl
Editor
Success can mean a multitude of different things to different people. Having worked for myself for the past 13 years, and seen the ideas I dreamt about becoming realities, here are the lessons I learnt during my journey.
Lesson one – 'LOSE THE FEAR'
My first job was at Universal Records before I moved to EMI Records. At EMI I met a woman to whom I owe a lot – my boss. She was at the top of her game, looked after A-list celebrities and was living the life I dreamt of. When she left EMI, she asked me to join her to start her own independent agency. On my first day, I was literally thrown in at the deep end. Cold calling, making "it happen", late nights, early starts, no excuses – just results! I quickly learnt to lose the fear.
Lesson two- 'MAKE IT HAPPEN FOR YOURSELF'
A month before my wedding the company I worked for closed down. I lost my income and didn't have a clue what to do! Armed with just my laptop, my phone and most valuably my contacts, I decided to set up on my own. I remember my parents throwing a huge party on my mehndi night and me being upstairs by 10pm, trying to carefully type and finalise a media pack for my first client! My first cheque was for £400 and that first client is now my best friend. Many career peaks followed including working with major label acts, brands, seeing amazing places and meeting my musical heroes. I shifted from mainstream to South Asian music and I'm proud of what I achieved during that time.
Lesson 3: 'LOOK AFTER YOUR HEALTH'
Three years ago, after the highest of highs I hit a bad patch. I was expecting my youngest son and had health complications during my pregnancy. My husband and I had a new business venture that we had put everything into. It didn't come through and we lost it all. The day my son was born, we decided to call our existing clients to say we had to close our doors which was the hardest thing I've ever had to do. It took a year for my body to heal following my delivery and I learnt an important lesson. We often deal with things that we believe are urgent. However the most important thing in life is taking care of your health.
Lesson 4: 'GIVE AND YOU WILL RECEIVE'  
Around this time I met Jagraj Singh. He had a great concept and we set up the charity The Sikh Press Association. I worked at the charity for a year. I also volunteered at a homeless shelter for the Salvation Army, which led to homeless street feeds that still run weekly. Meeting people with much less than you reveals a certain kind of beauty. Talking to these people became my therapy. Not only did I feel like I was giving them something they needed, I felt like I was receiving something I didn't even know I needed in return. None of them knew me, my past, what I had or what I'd lost. I was just accepted for who I was and it was the best medicine.
Lesson 5: 'ALWAYS GO WITH YOUR GUT INSTINCT'
Last year, I once again took a turn that no one expected, least of all me! I met an old friend who I hadn't seen in over 5 years who offered me an opportunity. I went with my gut instinct and said yes! The opportunity was a confectionary business, an artisan Indian sweet company called Barfia. I had no expertise or background in the area, but I spoke to my best friend and we went for it. Within 8 weeks we had bought a shop, the franchise, gutted the shop, totally rebuilt it and opened our doors. I remember peers and colleagues from my previous career asking why I'd disappeared and the incredulous looks when they heard I now own a "sweet shop"!
They say that when you make a decision the universe conspires to make it happen and that's exactly how the whole of last year felt. The secret to my success? The lessons above but mostly the lack of fear. What's the worst that can happen? They say no or you start again having learnt from your mistakes.
Intuition - the most powerful friend you have
Steve jobs put it beautifully "Trust your intuition – it is more powerful than your intellect."
If you have a dream or goal you want to achieve – meditate. That one practice will make the difference between living your dream or it fading away into the mist of regret.  If you don't know which way you are heading and are lost, still mediate. It requires no affiliation to any faith but is a magical way of clearing the mental noise and burdens we carry around with us.
Meditation will hush the background chatter, the voices of doubt and those gremlins that can lurk in our minds and then finally you come face to face with your intuition. Your intuition will be a beacon and guide you. It is that sacred part of you which already knows where you are heading and what you need to do, even before you do.
I had been practising yoga and meditation for 10 years and my intuition had helped me on countless occasions. In 2012, whilst driving to work, I heard my inner voice tell me to take note, so I pulled over and listened. A story was forming in my mind with such fierce intensity I had no option but to write it down. The characters formed and I could hear the background music. This book had one purpose – to teach children courage.
One month later my teenage daughter was diagnosed with leukaemia and 3 months later she lost her battle. It was that intuitive voice which gave me strength and the grace to accept the situation, to move forward while still holding onto my dream.
I had no qualification or background in writing. I couldn't draw, wasn't musical and had no idea how to make this book happen. My intuition told me to just focus on writing the story. Whenever I came across an obstacle going into meditation helped me find a solution. I realised stumbling blocks and moments of failure are inevitable. They serve to make us get past the point of fear, test our faith and make us that much wiser.
As I followed my desire to write, the most amazing things started to happen. The right people came into my life – strangers helped with the writing, people guided me to the next step, a yoga celebrity offered encouragement and I discovered I could sing!
I wrote the book and received an enormous amount of positive feedback. The Yoga Adventures of Marleen the Butterfly and Hissy the Snake is a combination of a fun-filled story, yoga poses, positive affirmations and meditation to encourage children to overcome challenges and develop courage. The story is a musical adventure that comes alive during my classes. Today I teach the story in my yoga classes across schools and independently, I've taught it in the slums of Mumbai and on youtube.
Even if just one child learns to unleash their inner hero then that voice from 2012 has succeeded. It set me on a path to try and share with everyone the power of intuition and having a positive mind set. Whilst we can't change the natural rollercoaster of life, we can absolutely change our response to it and that is what is crucial in achieving success.
My intuition guided me through the hardest thing any parent could face. It revealed to me what my dreams are and gave me courage to face life fearlessly. I also learnt that achieving dreams is a part of success but not the sum of it. It is something inside each and every one of us, as essential as our heart beat and if we engage it, it will support us to be the best possible version of ourselves.
This year, commit to making meditation a part of your life. Be clear about your dreams and the reasons why you want to accomplish them and see how your life changes once you connect more to your intuition.
'The Yoga Adventures of Marleen the Butterfly and Hissy the Snake' is available to buy on Amazon. For further information visit www.priyasawhney.com
I've never considered myself to be a 'successful woman' but as I look back on my life, I believe it is nothing short of successful given my circumstances.
I was born in communist Romania and moved to the UK in 2007 to complete a Masters Degree and search for career opportunities. Fast forward ten years, and I have built a successful career in advertising, worked for some of the largest agencies in the world, spanning sectors and continents. I consider my work success not to lie in my title (this hasn't changed for a few years) but in the experience I have accumulated and the people I have met.
When it comes to my personal life, I didn't have the best start. I grew up with an alcoholic, abusive father and a mother who experienced mental health issues because of my father's abuse. I struggled throughout my life to be in a relationship. So in 2013, when I was 33 years old and had been single for six years, I decided to take control of my love life. I launched The Love Project, a project management-led quest for love. Nine months later I met a man who, last year, became my husband.
Some might say I overcame the circumstances of my upbringing and those of the city I lived in (London is notorious for not being a cradle of love). However I think it is down to being completely aware of my personal responsibilities and making the adjustments needed in order to achieve a goal. To me, The Love Project was more than a fun adventure of looking for love, it was a personal development quest that eventually led me to the love I craved.
While I was conducting The Love Project, I also found my way back to another love – writing. Even though I had a career in advertising, my soul burned with a desire to write. Slowly, I started to take myself seriously as a writer. I began writing about my progress with The Love Project, attended writing retreats and acquired an editor. I sent proposals to literary agents in the UK and the US and after collecting many rejections, I finally got a yes! Somebody wanted to read my book.
I took on board their feedback and began to rewrite The Love Project. Three years later, I am still writing it, and yet I consider it to be my biggest success. I have no guarantee that it will ever be published, or become a successful book, and yet it's the thing that drives me most. It is the most difficult and laborious project I have ever worked on and also the most satisfying.
So what does success mean to me? So far, it's the fact that I have a wonderful husband and that I have written a book I am proud of. Success is not about the results or what others consider to be a success. It is about accomplishing something that your soul deeply desires.
These are the three things I would put my personal success down to
I never stop
When it comes to writing, being a Capricorn, I can't help but be relentless. Even if it is taking a small, imperceptible step towards my goal, I take it. I try to never lose momentum. In the end, it is the accumulation of small steps that make for a huge leap.
I adapt, I change, I blend in, I am fluid
I currently work as freelancer so I am like a chameleon. This has been my biggest learning tool. Not standing out in an obtrusive manner makes people feel comfortable around me, allows me to better observe others and learn about different work environments.
I am open minded
When it comes to my personal life, I may have learnt a huge deal about myself during The Love Project, but it is nothing compared to what I am yet to learn through my relationship. As long as I keep an open mind and an open heart, there are no mountains I can't climb.
For me success is relative.  In anything we do I think it's important to set milestones as a barometer of ones path of successes (and failures).  We strive to do the best in all aspects of our life; our personal lives, with our children, to get healthier – and the challenges of running your own business fall into this too.
I am the founder of Deevara Jewels, a contemporary and asian bridal jewellery retailer providing exquisite, semi-precious and bespoke kundan jewellery. My jewellery is sourced from around the world and I offer this service to clients through private appointments, exhibitions and pop up events.
To launch any business is difficult and there really isn't any one right way to make the business a success.  The key is that you must be passionate about what you do and be prepared for the hard work ahead of you, until the business really gets off the ground.
I, like most women, love jewellery and have a strong affiliation with high quality and unusual jewellery.  Making a business from your everyday pleasures is often difficult, especially, when the market for jewellery can be very crowded. My passion is evident to my lovely customers, friends and family who have recognised the niche and the personal service being offered that has brought about repeat business.
Passion is one thing but to make a mark, you have to work twice as hard.  First to express your passion to others to encourage them to join you on your journey and secondly to learn everything you can about your industry.  Building contacts is very important and I cannot recommend networking events enough.  Start-up businesses need to understand things like; which suppliers to work with, who can help you market your product, who to collaborate with and what retail front best suit your products and services. It is the forward and backward steps that you take in learning about your industry that in my opinion will define how successful your business will be.
I have been fortunate enough to have met and worked with some fantastic people. Many of whom have been good mentors to me. I've often taken the wrong path every now and then but without these mistakes would not have been wiser.  I have learnt to work with my customers and suppliers to source the best and current designs available in order to keep my product range fresh.  If I can continue to do this, I hope to add a little sparkle to everyone's life.
DeeVara Jewels – semi-precious and bespoke kundan jewellery at affordable prices.
For more information email Info@deevarajewels.co.uk or visit http://www.facebook.com/Deevarajewels or follow http://instagram.com/Deevarajewels
Do you want to write for GRIT?
Each article needs to be submitted to grit@womenempowered.co.uk on the 20th of the preceding month (eg an article for June should be submitted by 20th May). The newsletter will go out on the 5th of each month to our subscribers and will be uploaded on our website and our social media will direct to it.
All submissions should be between 400-700 words. They can be written in the first person where appropriate. They will be edited for content to ensure suitability. Please ensure they are verified with source if it contains factual content. If the topic is personal then please ensure that you have been mindful of others where appropriate and ensure your account is as accurate as possible. Articles submitted will be chosen at the discretion of the editor. Please also be sure to include a photo and your name as you would like to be credited (title / position etc if applicable)
2017 GRIT Topics
FEBRUARY – Challenging social norms
Do you feel pressured to conform to 'social norms'? Do you believe that the institution of marriage is an outdated concept? Is society now more accepting of divorce or sexual orientation or are these subjects are still considered taboo? What are your views on being an older single women? Please share your thoughts, or challenges you may have faced.
MARCH – The true meaning of motherhood
Do you feel there are pressures or expectations from society to become a parent? Have you experienced difficulties trying to conceive, chosen to adopt or experienced IVF? Did you make a conscious decision not to have children? Do you find not being a Mother challenging or liberating? Please share what motherhood means to you.
APRIL – Health Matters
Do you, or a loved one, have experience of living with a medical condition? Has your life been impacted by cancer, diabetes, depression or heart disease? Please send your advice and insight to help raise awareness of any health-related issue that is important to you.
MAY – Breaking stereotypes
Have you achieved success in an unusual or traditionally male dominated field? Do you have personal experience of dealing with other people's preconceived national, cultural or religious stereotypes of the type of person they think you should be? Please share how you have broken stereotypes or been limited because of them.
JUNE – Going back to work
Have you returned to work or started a business after a career break? Are you keen to get back on the career ladder or create a new lifestyle? Do you think there is a right time to go back to work after children? Please share your experience, how you managed the transition getting back to work and your advice for others in a similar position.
JULY – My new direction
Has an event such as marriage, divorce, having a baby or a health issue prompted you to make a major change? Have you changed your career, lifestyle, religion or outlook on life? Tell us why you chose to take a new direction and how it has impacted you.
AUG – What every entrepreneur should know
Are you an established entrepreneur? Please share your business and advice tips for those who may be contemplating starting a new venture or what you had wished you knew when you were starting out.
SEPTEMBER – Giving back to society
Do you think it is important to give your time, money or skills to benefit others? Have you volunteered with a charity, organisation or educational establishment? Tell us about your experience and the impact that giving back to society has had on yourself and others.
OCTOBER – No one ever talks about…
Please share your views and thoughts on any topic which you feel is not discussed often enough and that you would like to raise awareness of.
NOVEMBER – Do men need empowering too?
What is the role of men in women empowerment? Does empowering women really make men less relevant? What is the role of the man within the family? What messages should we pass onto younger generations of men as gender roles become less defined? Share your thoughts and views.
DECEMBER – 2017 highlights
To round off the year we'd love to hear your personal highlights from the past 12 months. If you could turn back the clock to 2016 would you have done anything differently this year? Write a letter to yourself of your proud moments, memories and achievements and your hopes for the New Year.
WE needs YOU!
Thank you.
Disclaimer: Women Empowered is a wholly social initiative run by volunteers which aims to empower women to make the best of their individual skills and talents and help them to achieve whatever personal and professional goals they may have. We work at a grass roots level, trying to ensure we are easily accessible to all who would like to reach us.
GRIT is a place for the Women Empowered community to share their life experiences. Articles in GRIT represent the views of their authors and do not represent the views of Women Empowered.
To the extent permissible by law, Women Empowered assumes no responsibility for information published in GRIT and disclaims all liability in respect of such information.
Women Empowered is not liable for any injury and/or damage to persons or property as a result of any actual or alleged libellous statements, infringements of intellectual property or privacy rights, whether resulting from negligence or otherwise.
Women Empowered does not warrant that the information published in GRIT is accurate or free from error. Information published in GRIT is intended solely for the purpose of providing general information and/or opinion.
You agree to accept the application of English law to govern matters between Women Empowered and yourself