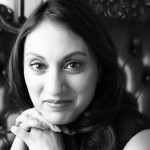 We are re-launching our weekly GRIT articles to a monthly Grit Newsletter. GRIT is a place for the WE community to share their life experiences. Essentially it is a blog, not lifestyle; but life! We want to address the things that often don't get spoken about but maybe should, the "GRITTY" things in life
We are re-launching our weekly GRIT articles to a monthly Grit Newsletter. GRIT is a place for the WE community to share their life experiences. Essentially it is a blog, not lifestyle; but life! We want to address the things that often don't get spoken about but maybe should, the "GRITTY" things in life
We will be focusing on one topic each month with a number of contributors to get a varied and array of perspectives.
We Need You To Share Your Experience!! More details are below.
May 22nd 2014 – Elections
As a speaker at WE once said, we all owe it to our selves and the chances that we have been given for our own empowerment to use it to help other women who may not have felt what we have felt and had the opportunities we have has. May 22nd for many will pass by like most other days.  We get busy with school runs, work, errands and if it rains, everything becomes more arduous.
If you haven't got a big red circle around May 22nd and aren't counting down the days, you may have forgotten that it is polling day for the European and local elections or maybe, without malice, you just don't really care.
There are probably more than 100 reasons for you find the time to make the walk to the polling station. That's about 1 reason a year for each year women have been granted the right to vote in this country. It works out to almost 100 women per year for the almost 1000 Women Imprisoned during the suffragette movement to grant us this privilege and maybe Meryl Streep will remind us when the cinemas show Suffragette the film on Emily Pankhurst.
Maybe this year we should all march to the polling station for all the reasons we know and also to stand in solidarity with all those women who queued for hours in Afghanistan under pressure not to but did so and cast their vote.
So we asked a few friends of WE to share their views on political engagement with us. So welcome to our new look GRIT!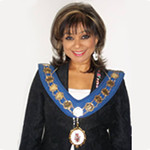 Why Women Should Vote – By Cllr. Mrs Mimi Harker OBE
Mayor of Amersham, Amersham Town Council Cabinet Member Responsible for Community, Young People, Communications, Sports & Leisure, Chiltern District Council Parliamentary Candidate 2005
The obvious response to this statement is that women laid down their lives to get the vote for women. Therefore women have a duty to vote to honour these brave, motivated women who fought and died so that we could all have that privilege. When you look at our democratic system, we take for granted how lucky we are that democracy is there for everybody to play their part.  Look at other parts of the world – most recently Afghanistan, where the women queued for hours to exercise their democratic rights despite the threats of violence against them if they voted – it was at once joyful and shocking to watch.
Joyful because this was a momentous move forward in rolling back the appalling suppression suffered by women in what was once a forward thinking country, but shocked as the other side of my mind registered that in 2014, there are parts of the world where women cannot vote and are not equal and could never dream about taking a democratic part in the makeup of their country and a say in governance.  The women's vote made a marked difference to the election outcome in Afghanistan – a true victory for democracy and a great example of why women should vote.  I'm also reminded of the young woman in the recent elections in India, who came and voted, making her mark on the process with her toe as she had no arms through illness or accident, the story attached to the photo doesn't say, but she went and made her voice heard!
Here in the UK, the main political parties are wooing the women's vote, (after all there are more women and they live longer).  All the parties talk about it – it is a powerful position to be in but do women realise they hold the key to the next Government elected to power?  Talking to women through various forums, including the cross party BAME Task Force, of which I was a member, women said they understood the importance of their vote and participation however, the facts do not support this.  There are a considerable number of women from BAME backgrounds who still believe that these are things best left to the men and they have no power to influence anything.  But if women exercised their democratic right to vote, women have the power to change the world by participating in democracy.  Women hold the key to change.  Women are the most courted sector of the population able to influence change.  And women must be the change!
I firmly believe that everybody who is eligible should vote, male or female, young, old, it doesn't matter – in this country we have so many ways to vote, some would say too many, but it means there is no excuse to excuse yourself from voting, particularly apathy.    I belong to numerous women's organisations and I hear the same story all the time – all women want is a level playing field.  The beginning of that is to step up to the plate, exercise your right to vote and to vote in the people who will champion a level playing field – use it, don't lose it and ring in the changes you want to see!  To call it girl power, is to denigrate the importance, it's women's power, so come on ladies!  Get out there and vote and make a difference!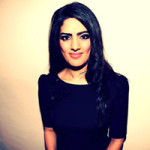 The Importance of being Engaged in Politics – By Prerna Lau Sian Barrister LLB (Hons), Roding Conservative Council Candidate
After many lively discussions and debates with people, I still find it puzzling that those who have strongly held beliefs and views are hardly ever engaged in politics.  Political engagement is vital to making any change or improvement in our society and it can be in the most basic form of voting or by being involved in a political party or campaigning. If we hold beliefs and opinions so dear to us and feel a sense of injustice when these beliefs are compromised, we owe it to ourselves to do something about it instead of merely complaining about it.
My own journey into politics started at the age of sixteen when I had the great opportunity to shadow Baroness Shreela Flather in the House of Lords. What started as a two-week work experience placement, turned into a month. I was amazed at the great work Baroness Flather did and continues to do in helping women in developing countries. Her tremendous effort in raising awareness of those who are cruelly subjected to FGM and women who are infected with HIV was truly inspiring for me.
It was then I realised the outstanding work and achievements that can be made by political engagement. It is through politics that that we can help those around us who are less fortunate. By raising awareness of important issues and lobbying Parliamentarians we can ensure that Parliament gives priority to problems that are important to us, and the world we live in. Furthermore, by voting carefully we can decide who is best, not only to represent our needs and interests, but who will also represent those without a voice. I recently interviewed Paul Uppal MP on Nusound Radio 92FM who is working in Parliament to tackle the abhorrent practice of female infanticide which is occurring in the UK.
Ten years from now I still remember my inspiring time with Baroness Flather and am standing for Councillor in the upcoming local elections in May. It is important that we all are engaged in politics in some form or the other. We are lucky that we live in a democratic society where we have the right to vote and can choose between political parties and leaders. Let us not also forget the struggle that women went through to get the right to vote in the first place.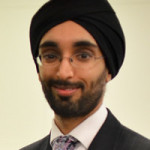 Voting and Political Engagement – Why is it important? – Jasvir Singh, Chair and Legal & Media Relations Director – City Sikhs Network
In a few weeks time, the UK will be going to the polls. Thursday 22nd May will see the European elections throughout Britain, and that is also the date when the majority of urban areas in England will be holding their local authority elections.
Far fewer people vote in the European and local elections than do in the General Election. According to the House of Commons Library, almost 30 million people in the UK (65% of registered and eligible voters) voted in the 2010 General Election, as opposed to 34.7% in the 2009 European elections. The voter turnout at Local Elections over the last decade has tended to be between 35% and 45%.
However, the decisions which are made at the local and European level probably have a greater impact on our daily lives than the decisions made by the British Government. Do you worry about how often your bins are collected outside your house or the pot-holes on your road? Your local authority is responsible for those. Are you glad that you will no longer be charged for mobile phone roaming whilst on the Continent as of next year or that you are using energy efficient light bulbs at home? You have the European Parliament and the EU to thank for those.
The importance of participating in the political system cannot be underestimated. If you fail to vote and decisions are made that you do not agree with, then you cannot expect to blame politicians for that. You need to take responsibility for your inactions. Soon after the last General Election, I remember sitting on the train and overhearing two Sixth Formers talking to each other about an MP who had been voted into their local area. Neither of them were happy with who had been elected, but both of them admitted to the other that they had forgotten to vote on the day.
So how can you get politically engaged?
First and foremost, you should vote for whichever political party you feel best represents your views, whether that be mainstream political parties or otherwise.
Secondly, you should consider joining a political party. Membership of parties has diminished greatly in recent years, and that means that you have a greater opportunity of making a strong impact within the political party of your choice.
Thirdly, campaign for what you believe in. You may not agree with all of the issues that your political party stands for, but just as you do not have to agree with everything that your friends and family may believe in, you do not have to share all of the values of the party in order to play an active role within it. Politics is about being passionate about issues which matter to you and to others, and diversity of opinion can make such debate far more interesting and often more productive.
Women are particularly under-represented in the world of politics. Only 23% of MPs in Parliament are female. If politics is to represent the British public accurately, that needs to change. However, that will only change if more women get involved in politics themselves. The best way to change a system is from within, and to get more people who look like you into positions of political power, you need to become politically engaged in the first place.
From the food in your shopping trolley to road safety standards, politics has an impact on every aspect of our lives.  If you want to make a difference and have your voice heard on local and European issues, use your vote on 22nd May and start getting involved in politics.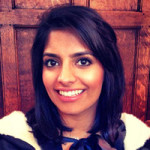 Why some don't vote, but should. – By Resham Kotecha
My immersion into the world of politics came about in the Summer of 2012, rather by accident. I never intended to end up working in Parliament, although I had always maintained a high level of interest in politics due to my interest in Economics.
It was not long before my new job led to my realisation that most people are apathetic to politics, believing it to be boring or irrelevant – which  is astonishing given its impact on every aspect of our daily life. Political decisions affect every aspect of life from the more obvious tax implications to less apparent issues such as the school curriculum, the quality of the food we eat and the social make-up and diversity of our communities. Various studies show that at General Elections around 30% of
women do not  vote and with regard to the youth vote (18-24) less than half took up their opportunity to vote in the last General Election. Once I stumbled upon this fact, I spent some time trying to understand why people would not want to take advantage of their right to have a say in how our country is run.
I found lots of research that suggested that demographically, women and young people tend to view wrong-doings by politicians far more harshly than men and so many from these two groups are resisting engaging with politics as participation in existing systems is seen as complicity in re-enforcing the current regime. Various reports across media outlets, as well as academic research has shown that women and young people are responding by refusing to vote as a method of demonstrating their anger and resentment of politicians that they believe are not representing their constituents at best, or "fiddling" the system at worst.
However, by not participating in the political system, and by refusing to vote, disenfranchised people will not exert change – they simply become more disenfranchised. A common complaint I hear from people on the doorstep during campaigning is that politicians do not listen to them or take their concerns into account. When I then question whether they vote or whether they inform their MP/councillors of their feelings and opinions, most say no. To me, this appears to be the main flaw in our current thinking with regard to being politically involved. People do not engage because they dislike the status quo, but they don't take the necessary action to change that status quo. I believe that the best way for those who are disillusioned to make change, is by thinking of what it is that they want and then fighting for it – but through the democratic process. If every person who wanted change were to vote, were to stand for Parliament or for the local council, or were to simply voice their views in a coherent manner, change would be a lot more likely.
As an Economic Advisor to an MP, and someone who has been privileged enough to work with MPs, I am able to say that I truly believe most have entered politics in order to help others, and most importantly to be able to implement the change that they wish to see. In fact, many positive changes have come about from an increasing diversity of politicians and people from a wider range of backgrounds participating in the political system. When people engage with politics and convey the needs of themselves and their community, change can occur. Without active participation, people's needs are significantly less likely to be addressed. Politicians in general are highly educated and intelligent, but mind-readers they are not, and the simplest and most effective system to force them to listen, is through the vote.
People will always have differing political views, and this is what I believe strengthens, rather than weakens society. However, if people withdraw from the political system it is only going to serve to fortify their disillusionment and disenfranchisement. This is only exacerbated by those who choose not to engage or understand the system at all. Whilst there are discontent people who may voice their concerns, the vast majority of the population out-trump them with their political apathy and this is the real poison of our system. Until people re-engage with politics and democracy – a system that people have died for – serious change is unlikely to occur.