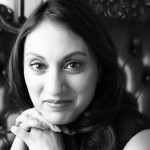 Have you ever dreamed of being your own boss or do you have a great entrepreneurial idea? In this month's GRIT! we asked our business savvy contributors to share their personal experiences and advice from their motivation and overcoming obstacles to the essential business tips every new start-up should know.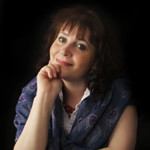 Essential guidelines to help you set-up a successful business – By Michelle Harris, Marketer, copywriter and journalist
Establishing your own business can be very exciting because you are free from an employer. BUT… it can also be very daunting, especially if you have financial responsibilities such as a family, dependents or other commitments.
So where do you begin? First start by writing down the following:
a) Why did you set-up your business?
b) What are your goals for:
i) 6 months
ii) 12 months
iii) 3 years
iv) 5 years
c) Who are your competitors?
d) Why are you better and different to your competitors? i.e – Why should your target audience choose you?
e) WHO ARE YOUR TARGET AUDIENCE?
Now type up these answers onto an elegant sheet of paper and frame it! You'll be looking at this list many times over the coming months and years…
Answering these questions is not a five minute exercise and it can be difficult to set things such as goals and a timeline. However, the time invested in this exercise will probably determine whether your business will fail or succeed.
The next step is to look to the near and long-term future of your business by considering the following:
a) How would you like to present your image and branding to the world?
b) What logo will carry you through to the fruition of all your goals? What's your hook – how do you want people to remember you, like you, trust you, WANT TO DO BUSINESS WITH YOU?
c) What do you need to get started:
i) Business cards and logo?
ii) Website?
iii) How will you drive traffic to your website?
iv) Where will you network?
v) How will you maximise the benefits of social media?
vi) Who can help you and why?
vii) How can you build up your database?
viii) How will you maintain regular contact with your customers?
Most start-ups do not have much capital however money wisely spent can ensure a healthy ROI (return on investment) on your expenditure. When considering your budget, please do not invest everything into your website. There are other important factors which are essential for the overall plan. Getting this right at a preliminary stage is essential for long-term success.
Finally, and most importantly, look for support and help from family and friends; positive people who share your enthusiasm and want you to succeed. Ask people for their experiences and seek their advice. You may not agree with everything they tell you but at least you will be able to learn from others' mistakes rather than from your own.
It can be scary but running your own business is one of the most wonderful experiences imaginable. Having the independence to ascertain how you spend your time. And although you will probably find you are working longer hours than if you had an employer, all the rewards will be yours.
Being your own boss merits far more than just being good at the services you offer or the products you sell. It's about developing a whole remit of expertise which includes accounting, negotiation, presentation, administration plus so much more.
Embrace everything you learn, try not to make the same mistake twice and remain positive and optimistic.
Good luck!
For a full overview of all services offered by Star Copywriting which includes websites, copywriting and graphic design – please see the website: www.starcopywriting.com email: michelle@starcopywriting.com
Office: 020 3402 6024 / Mobile: 07949 556 294.
Broadening your horizons – By Shree Viswadia, International Marketer
Today's increasingly mobile and global business world makes the availability of international assignments higher than ever before.
If you're thinking of an expat move to either further your career, gain international experience or just for a short-term assignment, it may be harder than you think but more rewarding than you ever imagined. Here are some practical tips that I learnt along the way.
1. Get the right support –Check your company's relocation policy and research other ones to ensure you are getting a good deal. A good policy should cover arrangements before, during and after you move taking into account practical, financial and emotional support/ needs.
2. Research your destination thoroughly – Go for an exploratory trip. If you are moving by yourself, take a friend or family member as they will give you a different perspective. Explore all the neighbourhoods to get your bearings. Don't just stick to the tourist areas and walk around the residential neighbourhoods you are potentially going to live in. Everyone has an opinion on where to live, so listen to as many people as possible to gain insights but ultimately make your own judgements based on your needs and requirements.
3. Understand the local culture, laws and systems – Everyday things like depositing a cheque, driving, paying for petrol or buying a train ticket can appear more difficult until they become second nature. This is a consequence of entering a different governmental system with new customs, laws and requirements. Be prepared for re-learning simple things; sometimes the new 'system' will make sense but other times not so much. This is all part of the learning experience and once you mastered them, you will feel accomplished!
4. Get out and often! – There is so much to explore in a new town/ city. Meeting up with colleagues and other expats is a great way of building friendships and sharing experiences especially as you will see them most days. There are numerous meet up groups (www.meetup.com) that cater for any interest or hobby. Voluntary work is also a great way to integrate into a new community; personally I was involved in volunteering at a local film festival and supporting a children's charity. Be proactive and organise a get together. You'll find that there are many people in your situation who will welcome this and may bring along their friends too.
5. Keep in touch – It can be easy to disconnect as you become busy building your expat life but it is essential to stay in touch with family and friends back home. I could never have moved without my family support, through discussing my options together and weighing up the pros and cons. The move affects more than just you, and your family and friends will be a vital support system when you feel isolated or homesick or just want to hear a familiar voice. Skype and face time are life-savers. And Facebook is great for sharing your experiences. Invite loved ones over for a holiday – you'll feel like a local when showing them around!
6. Always have a plan B – This is a must, whether you are planning for repatriation back to your home country or if there is a need to come back. This is another reason point 5 is essential. There are several things you can do to make your returning journey easier. For example, if you own a property you may want to rent rather than sell to ensure you have a home to come back to. You may also want to keep expensive electrical items in storage or loan them to family members until your return. If you moved to further your career think about your next role for when you come back i.e – what job will your expat move lead to. Plan this with your employer so there is a timescale in place.
So is it worth it?.…Yes! Of course everything depends of your individual experience. For me I found my daily life was rich with new experiences in every way imaginable. Discovering new things and meeting people who are different to anyone you've ever known allows you to grow as a person and opens your heart as well as your mind. Having the courage to move out of your comfort zone and broaden your cultural horizons opens you up to knowing that you can achieve so much more than you ever thought was possible. If you are thinking of an expat move I wish you lots of luck – enjoy the journey!
From corporate career to start-up food entrepreneur – By Lisa Sohanpal, Founder & Food lover mini NOM NOMs Ltd
There came a point in my life where I reached a crossroad. I had to make a decision whether to follow my passion and dreams, or continue on a steady path of career progression in the corporate world.
I was on maternity leave in America with my second child when I came back to the news of a redundancy. This spurred me on to achieve another international directors' role, only to be made redundant again when I was 7 months pregnant with my third child. My two unexpected redundancies turned out to be a blessing in disguise as they led me to pursue my exciting new venture – mini NOM NOMs.
My hope is to revolutionise the children's food market by introducing the wonderful world of flavour through spices by offering a chilled ready meal solution for kids. Food from around the world authentically crafted with our unique child- friendly spice and flower blends will take children on a taste journey from North and South India, to Morocco and Malaysia. mini NOM NOMs launches to the trade at the LUNCH exhibition on 23rd & 24th September 2014 and I can't wait!
However my journey so far has by no means been smooth. So, here are my top six advice tips for any budding entrepreneurs at the early start-up stage;
1. Know your market & know your competition.
Before you embark on any new venture you need to identify the gaps in the market, know the problem you are trying to solve and what makes you different. This is absolutely critical. Is there a market for your product /idea? What market share can you realistically achieve? What is your growth forecast for year 1 and how will you drive sales? What resources and capabilities will you need to excel? The answers to these questions will come from writing a good business plan. Knowing this document and treating it as a work-in-progress, constantly adding, editing and tweaking as you delve deeper into your business idea will help as you move into the start-up phase.
2. Hold onto your passion.
Never lose the passion for your idea or concept. It is this passion that will drive you to your goal. Every business, especially during its start-up phase, will have challenges and obstacles to overcome. You can choose to get wound up by the un-expected twists and turns or use your passion to look beyond it. Passion is something that cannot be taught, it comes from within and my advice is to let your passion shine in everything you do.
3. Pay attention to detail.
I've learnt that although you pay a high price for expert advice and consultancy to deliver on all aspects of your project, you cannot take their word for granted. Check and double-check everything, from the small print to the figures and little technicalities. I have even double-checked excel formulae and calculations from a proposal that I received which in the end turned out to show a 5K discrepancy.
4. Network. And then network some more.
Networking is often dreaded but can be the most effective route to success. The contacts I have made through networking events are phenomenal. Through Woman Empowered, I met Reina founder of Bizlaw who is now our company's legal consultant. She has further connected us to a former editor of the Guardian newspaper and Dipika from the charity Akshaya Patra, our new partners, who provide 'unlimited food for education'. They have offered mini Nom Noms the opportunity to sponsor daily meals to an entire school of 250 children in India. Through this connection we are able to communicate and educate young children, via our packaging, on the direct impact they can have to help feed an underprivileged child in India by eating one of our meals. These connections formed through trusted networks are powerful ways to secure new business opportunities, try new ideas and provide encouragement and support. So embrace every networking opportunity with open arms.
5. Never stop negotiating
If you don't ask you don't get. In a start-up phase in particular you need to ensure you get the best possible deal. It's the only time you can effectively use the line 'I'm a start-up and my budget is tight.' Think of creative ways to negotiate what you want and on your terms. Stay strong and know your limits. It is very easy to get swayed in many different directions. Look for options and consider every term in a contract. Every penny counts at this early stage.
6. Always maintain your integrity
Integrity is telling myself the truth. And honesty is telling the truth to other people. – Spencer Johnson. Do your business partners share the same level of integrity and values as you do? If you work with agencies be wary of hidden agendas, third party affiliations and hidden commissions. It's very important to stay on top of your game, consult with a mentor, and be level headed in your approach when trying to resolve difficult situations, especially where integrity and honesty are questioned. My biggest advice is to make sure you document everything and always seek confirmation and clarity in writing.
Finally remember this exciting journey is in fact a roller coaster ride. At times it's exhilarating and at other times challenging. The only way to gauge if you are successful is to speak to people, challenge your thoughts and get feedback from your target customers. Be prepared to tweak, change and adapt your business as necessary. If you want to bounce around any ideas or thoughts, I'm happy to help so please don't hesitate to get in touch.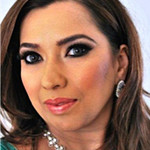 How to help your business grow – By Abida (Abby) Ghafoor, Founder and CEO, Arc Management
Although the market is now in "recovery", it is still tough for both start-up and established businesses to grow, in today's economic climate. Help, advice and support is a crucial instrument to enable companies to maximize potential.
5 Tips to focus on:
1. Go back to your plan
When did you last review your business plan? As the economy starts to pick-up now is an excellent time to revisit your company's mission, examine your marketing strategies, calculate your financial forecasts and plan for when the economy is thriving. When the business starts rolling in earnestly, you'll be poised to take advantage of the surge, leaving your competitors scrambling to react. Part of that planning process should include asking if you and your staff are skilled to take on what comes next. For example do they need sales training or are you up-to-date on the latest technologies and systems? If not, make arrangements to enhance your skills with training. This is imperative and if you invest now this will be fruitful later. Ensure that your plan consists of milestones that are tracked, reviewed and measured.
2. Strengthen your bonds with existing customers
Appreciate your customers for what they are, the "lifeblood of your company". This is the time to reward them for their loyalty by offering them excellent value for their money. Reach out to them, and find out what they need, "Stay connected". If you can, give them the equivalent of a frequent buyer program for their continued business. Offer them incentives, discounts, payment plans, and rewards on their purchases and referral fees for referring new business to you. Have fun and be creative.
3. Provide deals, make deals, and get deals
There is no better time to bring in new customers by offering excellent products and services at competitive prices. I know some business owners are bartering again (e.g., "I'll build your website if you'll do my book keeping for 6 months," or "I'll promote your business to my customers, if you'll do the same for me."). When dealing with vendors yourself, negotiate more than you have in the past. Because everyone is eager for business, don't be reluctant to ask what someone can give you for their business. Additionally, this is an excellent time to form joint ventures by pooling resources with strategic partners.
4. Examine and innovate
Examine your processes and look for new ways to get your work done more efficiently. Ask yourself if there is a better way to do what you are doing.
With the increase of mobile technology, you can get distracted by reading emails beeping from mobile devices. These can stop you following up that key meeting on focusing on areas that need your attention. By eradicating the "Time Bandit", you will surely find a smarter way of working. Maybe there is a new technology, even a free one that can save you time. For example, if you find that you or your team are regularly updating your communication channels several times a day, consider a tool to update your Facebook, Twitter, and LinkedIn, accounts simultaneously.
5. Never stop marketing
It should be obvious, but you'd be surprised how many businesses cut back on their marketing efforts when they are watching their pennies. If you're familiar with the marketing funnel, then you understand that getting customers is a process earned over several communications. Keep "touching" your customers and potential clients often so that when they are ready to make a purchase, you're the first supplier of goods and services that they think of.
Customer "touch points" can range from newsletters with special offers to keeping customers up-to-date with your developments. All of these enhance customer loyalty.
Finally, remind yourself that business growth and downturns run in cycles. If you prepare and focus for both now and take these steps, then you'll be positioned to ride them out successfully.
ARC Management builds " organisations for performance, growth and remarkable competitiveness" – Marketing, Branding, Consulting, Events, Media, Training, PR www.arcmanagementconsulting.com , info@arcmanagementconsulting.com Tel : 020 7018 1990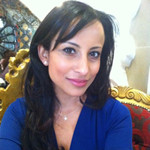 Top Twitter Tips for Start-ups – By Rupa Ganatra, Co-Founder Brand us Social & Yes-Sir.com
Twitter is one of my favourite social media platforms and is a great way to increase the online prescence for any brand or business, especially start-ups. Twitter is an extremely effective marketing tool and before starting to use it, it's important to establish your end goals and purpose. For a start-up, this will typically be increasing their presence, showing the personality behind their business and ultimately sending traffic to their website. We have listed our top tips below:
1. Use your Brand or Business Name for the tag. Businesses sometimes have their business name appear but their tag is different, so when someone goes into search the business name on twitter, it won't necessarily come up.
2. Design your page to deliver your brand message. Ensure you use a high resolution logo image and that all other images clearly reflect the brand image.
3. In your profile section, clearly state what you do. You don't have much space so ensure that your description of your brand is succinct and interesting. Remember to add your website address here.
4. Create good content. This is an obvious one but important to point out nonetheless. You have 140 characters and probably a second of your followers' time, so use it wisely.
5. Be social. As is the case for most social media platforms, being social is key to success. So follow others, follow back your followers, retweet and comment on other tweets.
6. Promote content. Most brands will have a blog these days so if you do, ensure that you use Twitter to send people to it. It's a great way to generate traffic to your blog.
7. Be a Team Player. Don't always just promote your own brand. Collaborate with others, promote others and be friendly!
8. Initiate conversation. Twitter is not just about tweeting to others. Ask questions too. For example, if you're a swimwear brand, ask your followers which beach they will be on this Summer or ask them which sun tan lotion they use on the beach.
9. Show your personality. Twitter is a great way to show the personality of the brand and the personality of the brand founders. Be playful, have fun and enjoy showing the fun and the "behind-the-scenes" aspects of being a brand.
10. Shorten the link. There are several ways to do this from bitly.com to StumbleUpon's su.pr.
11. Use the HashTag. Twitter was the first social media platform to use the hashtag and it has now become common amongst many of them. The Hashtag is a great way to be found by others when they are searching for something on Twitter.
12. Customer Service. Some people will use Twitter to contact the brand or air their frustration so regularly check your account and respond as swiftly as possible. For example, if a customer has complained about delayed delivery of an item, respond quickly with an apology and take the conversation offline as quickly as possible. If you find lots of your followers are contacting you via your Customer Service feed, it may be a good idea to create a separate Twitter account, like ASOS do.
13. Make your life easier. Platforms like HootSuite make it really easy to manage your Twitter accounts and schedule tweets. However, that does not mean it's as simple as scheduling your tweets for a week and then forgetting about Twitter. Like all social media platforms, you have to make time for it.
14. Learn the Twitter Lingo. For example, #FF stands for Follow Friday. This is a way for people to encourage others on Fridays to follow people that you have tagged in your #FF tweet. Our BOE Twitter account regularly gets new followers that have found us when people #FF us on a Friday.
15. Have fun. Twitter is a great tool to have fun with and really showcase a different aspect of your brand's story. Use it wisely, dedicate time for it and most importantly, have fun!
As always with Social Media, track your progress and your traffic. You will quickly be able to see the traffic that comes from Twitter, what times of day there is more interaction and what times of day Twitter has led to more traffic to your website.
Company: Brand us Social (BUS) is a forward-looking digital and social media intelligence and events company providing news, data, information and conferences. The next BUS Social Media & Digital Conference will be held in London on 30th October at the May Fair hotel with speakers from Facebook, Google, Trip Advisor, Uber, Jamie Oliver, HTL Hotels, the Goodman Group, Thomas Cook, Sky Scanner and more to be confirmed soon. More information can be found at www.brandussocial.com/london.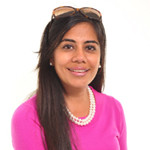 To "Be" or Not to "Be" – Some Business Tips – By Deepali Nangia. Empower,
1. Be Rational
Always write a business plan before you launch any business, big or small. Unless it is truly a hobby, it needs to have a business plan. Find someone who you respect enough to tear it to pieces. Then re-think and re-write it again. Think about why you want to do what you want to do. Who else is doing it? If it is such a good idea, why has no one else done it yet? Has someone tried before and failed? What can you learn from them? Focus on your customer and your competition – this is what will ultimately make or break your idea.
2. Be Proactive
Get out there – you are a brand or trying to create one. I have super-talented friends who do super-talented work but they can't market themselves. You may have a great product or idea but unless you market it, no one will ever know about it. You can do a lot of marketing yourself – social media, blogging, even PR. I have never paid for PR. However whenever I'm approached, night or day, I never turn down a PR opportunity. No PR is bad PR.
3. Be Stingy
When I started both my businesses, I had a shoe-string budget and thought about every penny I spent. As you grow and gain traction, you can definitely spend more money and upscale. However it is very hard to downscale. You can do almost everything on your own these days – from building websites to invoicing using many templates available on the web. You can also outsource specific functions without growing your team (unless the revenue justifies it.) It is OK to be stingy when starting out until you can prove that the spend is justified.
4. Be Persistent
It takes me a long time before I take no as an answer. In fact, I don't. Be persistent with whatever you do. Don't give up. Being an entrepreneur has many ups and downs. You are not guaranteed a paycheck. Depending on how things are going with the business you might feel great on certain days and depressed on others. However, it is all about being consistent and persistent. Persistency and hard work always pays off in the end. It takes time for any idea to generate revenue and if it was easy everybody would be doing it.
5. Be Humble
It's lovely when success comes to you. Celebrate it and be proud of yourself but never forget where you started. By the law of nature, what goes up must come down. Always be humble and appreciate your success. Ernest Hemingway said, "There is nothing noble in being superior to your fellow man; true nobility is being superior to your former self". Therefore compare your success and weaknesses only to yourself and be grateful for all that you have achieved.
6. Be Helpful
For every entrepreneur who has succeeded, there are many others who are struggling. Collaborate with others and help them in their journeys. I find immense joy if I can help someone achieve something they were struggling with or introduce them to someone who might be able to help them. I have found that good actions always create a network effect and it is always a win-win situation for everyone.
Empower is a social consultancy focusing on providing business planning and strategic advice to female entrepreneurs. Website: www.empowerbizsupport.com Email: nangia.deepali@gmail.com
Twitter: Follow Deepali on @deepalinangia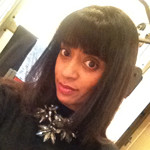 A mum that means business – By Chet Patel, Founder of Mamami
I started my rollercoaster ride just over 4 years ago, shortly after the birth of my first princess. It all started innocently after a throw away comment to my husband 'I don't understand why just because I'm a Mummy brands think I shouldn't have style'. This comment saw the launch of Mamami by Chet, luxury baby changing bags for the ultimate glammy Mamami.
I still have to pinch myself every now and then to make sure I'm awake and that it's all for real. I worked for large companies before and it was pressured and stressful but nothing quite like the stress of owning your own business. This is a different 24/7 stress. A niggling thought constantly at the back of your mind.
However it's not all downs and there have also been some amazing highs – moments when I've stopped and thought WOW! I can't believe I did this. Having a supportive network of friends and family has been incredibly important. I have also been fortunate to work with some amazing stockists who continue to be brilliant and open to ideas.
Feedback is important to help develop every business and when it is positive it is even better. I've been very fortunate to get great feedback, from girlfriends, customers and even celebrity mummies which have all helped to build my brand.
I do still get scared every now and then and feel the need to take a deep breath into a brown paper bag to stop myself from hyperventilating, however at the end of the day I really love what I do. I love the flexibility, I love being my own boss and seeing something that I built from scratch grow and take shape.
So for anyone wanting to start up their own businesses my advice is to do your research, understand your market, don't be afraid to ask others for advice and keep a brown paper bag handy for those scary moments. But most of all just go for it!
My Top Tips
1. Research your idea, use family and friends as sounding boards. They'll be only too happy to help.
2. Contact Business Link. They are brilliant and not only give you access to free courses on setting up your own business but are also only a phone call away for help and advice.
3. Business Link can help give you advice on how to secure investors. If you need investment make sure you do your number crunching and understand exactly how much you'll need to set up your business and when you think payback is likely.
4. Don't be scared to contact potential stockists in advance. Ask them their thoughts and views on what works within the market you are trying to enter.
5. Don't let negative feedback or comments get you down, learn from them.
6. Trust your intuition and gut.
7. Get onto twitter.
8. Don't feel pressured into anything. If your business plan is not working out or the numbers don't add up, or the research highlights an issue don't be afraid to take a step back and review your idea.
9. Remember there are lots of networking and support groups, mentoring programmes and websites for people who want to set up their own businesses. Use them.
Website: www.mamami.co.uk