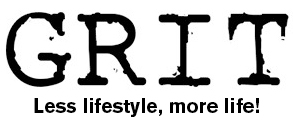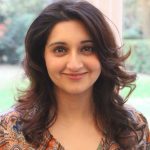 Reena Ranger
Co-founder & Chair WE
My family is a family because someone gave a girl a future
I don't know what I can really tell you about my grandmother. Shamefully I don't know much of the conventional stuff. I never really asked her what her hopes and dreams were when she was young. I never asked much about her life and no one ever talks about Partition.
I can tell you that she liked Softmints and Polos and always kept a pouch of them in her handbag. The pouch was homemade from left over fabrics and had a matching drawstring. She would make birds figures out of leftover chapatti dough, enthral us with stories about a girl called "Funny" who was incompetent and idiotic in equal measure. I am sure many of the stories, unbeknown to us at the time, were actually life lessons. Even though for much of her life fine things were out of reach, she had a love of the finer things in life; rich fabrics, jewellery and the like. She loved flowers and the garden, smelled of Anais Anais perfume, had classic orange hair, was cuddly by build and the most comfortable place to sleep in the world was not beside her but with your head nestled on her arm.
I write this at the age of 38. I am now four years older than she was when she was widowed, my grandfather was assassinated during partition and even his noble sacrifice must have done little to ease her pain. She was left homeless and heartbroken, seven months pregnant with my father and suddenly alone with seven other children. The eldest was 16 and the youngest 2 and all of them were on the wrong side of the border.
I can tell you that it was the actions of men that led her to her situation and it was the compassion of one man, a kind train driver who took pity on a young woman with eight children, making room for them all on the coal pile of an over-crowded train and took them to a new life.
My grandmother was urged to send her children to orphanages. No one could understand how she would manage alone with a new born baby and seven others with no husband to support her.  She was resolute and determined and already having lost so much, would not part with her children.
I was once told that when my grandfather's family came to see my grandmother for marriage, she was asked to sew a button onto a shirt and undertake some other household chores to see if she would make a good wife. She passed. I wonder if they ever knew how well she could read, write, compose poetry and that she had more tenacity and gumption than they could have tested for.
My grandmother was educated. At a time where the illiteracy rate was over 85% and girls were not educated as the norm, she was. It was that one simple fact that allowed her to advocate for her rights, seek employment as a teacher, provide and hold onto her family. My great grandparents were visionaries and invested in their girl's future possibly never understanding the gift that their forward thinking was giving her. It was her salvation and that of eight others.
Those eight all have lead successful lives and went on to have 19 children and are the proud grandparents of 27 grandchildren. One woman's legacy has impacted, enabled and allowed directly 58 more lives to be lived and flourish. One young educated girl gave three generations a future. My family is a family today because of her. Her family are award winners, record breakers, honour holders, politicians, doctors, teachers, IT specialists, authors, professionals, academics, philanthropists….we are three generations of people who understand what girl power really means.
The British Asian Trust is (BAT) asking that you help to give a girl a future. Today is Triple Tuesday. This means any donation made today will be tripled as DFID (Department for international Development) and Rubicon, the soft drinks company are matching them.
WE is donating £700 (which becomes £2100) and is asking the wider WE community to help today and, if you are able to, send what you can to the British Asian Trust. If you are planning on a fancy coffee this morning, we are asking you to consider donating that £3 and it will be turned into £9. Whatever is possible for you will be gratefully received and whatever is possible for you will open up countless possibilities for someone else. To dontate, please visit www.britishasiantrust.org/give-a-girl-a-future/triple or click HERE
Through the appeal, the BAT aim to transform the lives of 100,000 girls, women and their families in South Asia by enabling them to earn an income and gain resilience against poverty. In simple terms this means learning skills, earning more, and being strong.
You will help girls learn skills such as producing beautiful embroidery, computer literacy and mobile repair. What's more, you'll help them to set up in business and market what they do.  What you give will be a hand up, not a hand out. You'll give girls a chance to work their way out of poverty.
The train driver in 1947 may never have fully understood what his one act of kindness had and has enabled. Your £3/10/20/50 may be the lifeline for a girl and her future family.
Thank you.
Reena Ranger
Co-founder & Chair Women Empowered.
Do you want to write for GRIT?
Each article needs to be submitted to grit@womenempowered.co.uk on the 20th of the preceding month (eg an article for June should be submitted by 20th May). The newsletter will go out on the 5th of each month to our subscribers and will be uploaded on our website and our social media will direct to it.
All submissions should be between 400-700 words. They can be written in the first person where appropriate. They will be edited for content to ensure suitability. Please ensure they are verified with source if it contains factual content. If the topic is personal then please ensure that you have been mindful of others where appropriate and ensure your account is as accurate as possible. Articles submitted will be chosen at the discretion of the editor. Please also be sure to include a photo and your name as you would like to be credited (title / position etc if applicable)
2016 GRIT Topics
MAY – Is it still a man's world?
Women today are excelling across multiple fields. Do you feel your gender has hindered or helped your career? Do you believe women now have as many opportunities as men or that women still take on the burden of childcare and struggle to 'have it all'? Do you feel less like a woman and more like a man in today's world? Please send us your views.
JUNE – We should talk more about …
This month we want to hear about any issue that you feel we do not discuss enough but should discuss more. This is your opportunity to have your say and raise awareness of any subject big or small.
JULY – Inspiring Role Models – The Real Heroes
In a world filled with superficial celebrity culture, who are the real heroes or heroines that you look up to? What traits do they possess and what have they achieved that makes them stand out? Whether your role model is someone you know personally or in the public eye please share why they inspire you.
AUGUST – Making time for me
Many of us think of August to enjoy the summer and look forward to the holidays. Tell us your views on how you feel about the importance of 'me-time'? Do you think it is important to take timeout for yourself every day? Or is the thought of 'me-time' selfish or unrealistic?
SEPTEMBER – Health and Body talk
Do you think there is a link between body image and self-esteem? Do you feel there is too much pressure on women to stay young or be thin? What do you think of photo-shopped female images used throughout the media? If you have a view on any body image or health-related issue from cosmetic surgery and the size zero debate to the impact of fad dieting or social media we want to hear from you.
OCTOBER – Is a woman's role changing?
Do you think a woman's role has changed? How different is your life to previous generations? Do you think you have more opportunities than ever before or that there is more pressure to succeed? Is it really possible for a woman to manage ambitions alongside a happy family life? How has a woman role changed in society and the wider world? Please share your views.
NOVEMBER – Back to business
Have you started your own business? Do you have views on the benefits of working for yourself or would you recommend that you should stick to the security of a corporate career? Does the thought of being your own boss feel you with excitement or fear? Please share your experience, advice and business tips for others who may be thinking of taking the big step.
DECEMBER – Looking forward to 2017
What are your big hopes and plans for 2017? What will you change or how will you make a difference? Please share your proud moments, memories and achievements of the past year and your hopes for the New Year.
WE needs YOU!
Thank you.