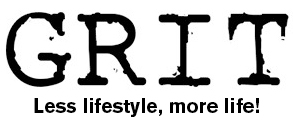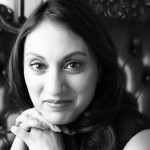 I am delighted to have been asked to be Editor of GRIT and to help support the Women Empowered community. I believe words have the power to change lives. You can change someone's point of view, their aspirations and even their beliefs. If you have a passion, an inspirational story or a cause that's close to your heart then we want to hear from you. GRIT is our monthly newsletter where the WE Community share their experiences. Our contributors come from all backgrounds and walks of life and some have never written before. This is your opportunity to have your say and read about the things in life that aren't often talked about, but probably should be. Words have the power to change lives. And WE can't wait to hear yours.
This month you shared your views on whether you think it's still a man's world. Thank you for your views on whether gender can hinder or help a career and if you believe women today have as many opportunities as men or that they still take on the burden of childcare and struggle to 'have it all'.
Next month we want to hear about any issue that you feel we do not discuss enough but should discuss more. This is your opportunity to have your say and raise awareness of any subject big or small. Please send us your views on 'We should talk more about….' (400-700 words) to grit@womenempowered.co.uk before 20th May 2016.
We look forward to hearing from you.
Sunita Behl
Editor
Last year, the Executive Director of UN Women, Phumzile Mlambo-Ngcuka, said "no country has yet reached gender equality." She went on to say that a girl born today would have to wait until she was 81 before she had the same opportunity as a man to become the CEO of a company1 and would also have to wait until she was 50 before she had an equal chance of leading a country. In fact, at that time, there were fewer than 20 female heads of state and government.
If we let the facts and statistics speak for themselves on this basis, I guess you would say that we do still live in a man's world. But I would say is that the narrative around gender is changing.
1) We are taking incremental steps in the right direction
David Cameron recently stated that "opportunity is nothing without equality" and has made working to eliminate the gender pay gap within our generation a manifesto priority. This will include initiatives such as pushing large employers to publish their bonuses for men and women alongside working to abolish all male boards for companies on the London Stock Exchange. In a world where we continue to fight for equality in all forms – gender, racial, social – it is fair to say that the race has not yet been won. However, there does seem to be the political will to help to create the change we need at the very heart of society.
2) We are at one with female empowerment
Feminism. Female empowerment. Gender equality. Whatever you choose to call it, this is a concept and term that has come to shape the modern day narrative around gender. We no longer shun our femininity as a "weakness". There is a now a collective celebration of strong, independent women fronted by figureheads such as Michelle Obama ("As women we must stand up for ourselves, we must stand up for each other") and Malala Yousafzai ("We cannot succeed when half of us are held back").
3) We are redefining ourselves and our capabilities
We are increasingly adopting a gender-blind attitude. Women today are accountants, politicians, actuaries, lawyers, doctors, artists, athletes, teachers, bankers, business owners, diplomats – these titles do not belong to a gender. They belong to people with the right skillset and mindset to do the job.
Supported by the Global Gender Gap Index released by the World Economic Forum in 2014.
The world ain't nothing (without a woman or a girl)
James Brown famously sang "This is a man's world but it ain't nothing without a woman or a girl". We still live in a largely patriarchal society and as more women have entered into employment we have had to bear the brunt of keeping both our professional and personal lives afloat. We live in a very different world to the generations before us but surviving in this "man's world" has often led to criticism and deliberate exclusion by some of our male counterparts.
Many women paved the way for us to be able to operate as equal citizens to men. However I believe that in some cases women still do not experience the same level of emancipation as men. As an entrepreneur and PR practitioner I have often experienced being one of only a few women in the room and it is still worrying that women in my profession earn less than their male counterparts. Even more concerning is that, despite there being an almost equal proportion of male and female practitioners across the PR Industry, the largest pay gap occurs at the senior levels. When you take into consideration that women constitute two thirds of the overall working population it becomes even more important that the pay gap should not exist so women do not operate under a glass ceiling.
As a mother and business owner, I have personally experienced the feeling of being torn between my work and home life. We have created an expectation that women should be able to "have it all". While the definition of men having it all is based on their income and ability to climb the career ladder, women are criticised if they choose to be home makers and in the same breath criticised if they prioritise their career. This extreme does not exist with men.
In the business world words used to describe successful men are seen as negative traits when displayed by a woman. I'm sure many women will have experienced being called "bossy" instead of being praised for their leadership skills, something that would be admired in a man. This type of criticism often causes women to shy away and assume positions as wall flowers. I encourage women to be assertive and passionate about their craft. There are still occasions where women are forging paths in predominantly male fields and this representation will inspire other young girls to take their place in these industries.
I do not believe that my gender has hindered me as I have been fortunate enough to be surrounded by a plethora of successful and inspirational women who have given my company business and facilitated its growth. These fruitful relationships have amplified my belief in womens' ability to support each other and communicate. As a woman I know that I possess these skills and they have helped me greatly in my professional career. We cannot deny that there is still room for transformation in business, government and other aspects of society but I do believe that women are not surrendering to the notion of a "man's world". Instead we are advancing and reminding society that this world is nothing without a woman or a girl.
www.curzonpr.com
Is it a man's world? Yes! Does that mean men still have the power? No! We can blame capitalism or countries that perceptibly put religious and cultural values to vanguard. However, women are far stronger, independent and collectively more accustomed to a pressured environment.  The status quo is slowly changing and today there are more female CEOs, business leaders and parliamentary representatives than even a decade ago.
I was brought up in a single-parent household. My mother was my role model, a business leader and entrepreneur, who provided me with living evidence that a woman can do it all and have it all.  She faced every challenge from starting her clothing brand with just £5 in her pocket to establishing a well-rounded design house/label spanning 30 years.  She also had the huge task of bringing up myself and my sister in the real world and, with the support of family members, was able to pursue her ideals and embrace mono-parenting.
Women play a very pivotal role in the home; nurturing cultural values, bringing up children and sustaining healthy family relations.  However today's competitive and short-lived aspirations are being burdened by both men and women. High divorce rates are far more common due to external pressures and our society/culture has a code of conduct for everything. Whether work, family or parenting, there's an expectation of what society thinks we should do and how we should do it.  However, it all comes down to your circumstances, lifestyle and choices. There is more evidence of women breaking stereotypes than ever before which has provided more confidence for others, as well as opportunities.
Working in the fashion industry, I have seen all levels of discrimination and the same time progressive change. The industry has a high level of female employment however confident female role models and leaders are required to crack the glass ceiling. Company CEOS, business and fashion label start-ups should encourage and motivate women to develop new opportunities.
Pepsi CEO Indya Noori shared one of her three life lessons when receiving an award. It was to "Please help others rise". You should reach out and help others as one day you will also require help. The world is changing faster than ever. Technology, social media and global awareness allows room for new ways of creating the "Ideal and Nurtured" working environment. So back to the original question of 'Is it still a Man's World?' The answer is that it is changing and more progressively, the world is anyone's for the taking.
On all sorts of levels, it is crystal clear that it is a man's world: women are more likely to be victims of violence and men are more likely to be perpetrators. In terms of the world of work, there is a huge way to go to achieve gender parity in pay, access or opportunity (whether it be sitting on a board, wielding influence, or being encouraged in enterprise).
However, seeking an answer to whether "it's still a man's world" is beginning to feel like an outmoded way of looking at the problem of gender inequality (and inequality per se). The question perpetuates gender stereotypes. It is unhelpful in achieving equality personally and professionally for both men and women if we continue to assign characteristics and roles based on gender (I know plenty of men who would like to have a fulfilling home life (commonly assigned to women), and I know plenty of women who value career progression (commonly assigned to men).
My chosen field of work – the law – has provided me with intellectual pleasure and professional satisfaction – but it has some very entrenched ways of working (partner led business structures and hourly rate billing are prevailing operating methods). This is because business practices are still shaped around the needs and behaviours of men who historically were not involved in childcare or expected to be involved within the home (otherwise why would bad practice like presentism and the prevailing view that business happens on the golf course or at the pub, rather than in the board room, have held sway for so long?)
As a lawyer, business owner, and a single parent, what I care about is creating a world in which our children, whatever their background, ability or gender, are able to achieve their own ambitions. Ambitions that are relevant, even if seen outside of the comparative light of arbitrary standards set by men within an established industry. In real terms how does this happen? How do we help re-frame the debate?
The serious answer is that we should be questioning inflexible business habits – and providing alternative ways of working. New Law, law firms, like my own, are rejecting these structures, embracing flexible working and using technology. We're challenging the status quo.
By being creative in how you set up your business you can meet the needs of your clients and your people. Allowing people to work from home so they can manage home and family life and offering flexible contracts are signs of good management.
More women are becoming self-employed and starting their own businesses. However there is little doubt that both business owners and flexible workers suffer when it comes to getting bank funding. A disproportionate number of women work on flexible contracts and it means they have less financial security then men.
Business owners have none of the safeguards that employees have and cannot get mortgages on the back of even a number of years of trading. The impact on family and financial security if you aren't able to secure a mortgage is clear. Lending should be made easier for flexible workers and business owners.
Further, European legislation has done a lot to help with equality and encouraging equal rights. Women, amongst other groups, have benefitted from changes introduced to the work place to ensure that they are treated equally. Let's ensure that the safeguards for working parents and anti-discrimination legislation remain intact.
Whether you are a woman, man, transgender, gender fluid, gay, a person of colour, old, young, don't have the right background, don't have the right CV, don't have the right schooling – what if the answer to the question of "Is it a man's world?" is "Nope – it's my world. Here's an alternative way of doing things…."
As a woman in the UK where we share the same voting rights as men and can apply for the same jobs, it is easy to believe that this is no longer a man's world. Of course, there are still attitudes to change and pay gaps to close but, in comparison to many other places, women in the UK are generally considered equal to men.
As a British female, I have never felt hindered by my gender and in the twenty first century it's hard to imagine that there are women who are but unfortunately that it is the case. While we battle equal pay and tampon tax in the UK, elsewhere gender inequality can go as far as to affect the kind of healthcare a woman receives as well as determining job prospects and her position in society.
This is currently the situation for many women living in India and Bangladesh with a disease like leprosy. They often go undiagnosed because their gender limits them to working in the home or they are unable to attend a clinic without a male companion. This means there a few opportunities to diagnose a disease and often when leprosy is diagnosed husbands and fathers are reluctant to let the females abandon their chores in order to get better. Without an income of their own, women are left to live with the disease and often cope with the disabilities that set in at a later stage.
In certain countries, women are also less likely to have had a high quality education and therefore may not recognise the symptoms of leprosy. Even if they are aware of their illness many choose to stay quiet knowing that should their community discover their secret, society will discriminate against them. This is because leprosy is seen as a curse and anyone with it should be avoided.
As a result, females who experience leprosy struggle to find a husband or work. In a society when a man's role still overshadows a female, being without a husband can extremely hinder a woman's livelihood. With no one to provide for her she becomes a burden to her family and brings shame upon them.
There is also a law in place in India allowing husbands to divorce their wives should they have leprosy. While this law also applies to men who have leprosy, very few women leave their husbands because they don't have the means to provide for themselves and their children. In this respect, I think it's hard to ignore the fact that, unfortunately, certain countries still very much belong to a man's world.
Working at Lepra, an international charity, we aim to help women, as well as children and men, affected by neglected diseases and we are starkly aware of the fact that many women aren't able to seek treatment because of inequality.
With the help of women volunteers we are working to change that. These community champions are given access to homes and are able to examine the women. This increases the chances of detection and allows an opportunity for our volunteers to educate on the symptoms.
By raising awareness overseas, it's hoped that the more people who know that leprosy can be cured, the greater the chance is of reducing stigma. If people stop associating leprosy with being a curse, then we hope more women will come forward to be treated without the fear of being left without a husband or home.
As British women living in an environment where generally we could be considered to be among the first to access equality, we are the lucky ones. Perhaps this means that we can assist others in their fight for the same rights and work together to ensure that gender doesn't determine healthcare access or employment opportunities.
For more information on how you can help in the fight against disease, poverty and prejudice visit: www.lepra.org.uk 
Do you want to write for GRIT?
Each article needs to be submitted to grit@womenempowered.co.uk on the 20th of the preceding month (eg an article for June should be submitted by 20th May). The newsletter will go out on the 5th of each month to our subscribers and will be uploaded on our website and our social media will direct to it.
All submissions should be between 400-700 words. They can be written in the first person where appropriate. They will be edited for content to ensure suitability. Please ensure they are verified with source if it contains factual content. If the topic is personal then please ensure that you have been mindful of others where appropriate and ensure your account is as accurate as possible. Articles submitted will be chosen at the discretion of the editor. Please also be sure to include a photo and your name as you would like to be credited (title / position etc if applicable)
2016 GRIT Topics
JUNE – We should talk more about …
This month we want to hear about any issue that you feel we do not discuss enough but should discuss more. This is your opportunity to have your say and raise awareness of any subject big or small.
JULY – Inspiring Role Models – The Real Heroes
In a world filled with superficial celebrity culture, who are the real heroes or heroines that you look up to? What traits do they possess and what have they achieved that makes them stand out? Whether your role model is someone you know personally or in the public eye please share why they inspire you.
AUGUST – Making time for me
Many of us think of August to enjoy the summer and look forward to the holidays. Tell us your views on how you feel about the importance of 'me-time'? Do you think it is important to take timeout for yourself every day? Or is the thought of 'me-time' selfish or unrealistic?
SEPTEMBER – Health and Body talk
Do you think there is a link between body image and self-esteem? Do you feel there is too much pressure on women to stay young or be thin? What do you think of photo-shopped female images used throughout the media? If you have a view on any body image or health-related issue from cosmetic surgery and the size zero debate to the impact of fad dieting or social media we want to hear from you.
OCTOBER – Is a woman's role changing?
Do you think a woman's role has changed? How different is your life to previous generations? Do you think you have more opportunities than ever before or that there is more pressure to succeed? Is it really possible for a woman to manage ambitions alongside a happy family life? How has a woman role changed in society and the wider world? Please share your views.
NOVEMBER – Back to business
Have you started your own business? Do you have views on the benefits of working for yourself or would you recommend that you should stick to the security of a corporate career? Does the thought of being your own boss feel you with excitement or fear? Please share your experience, advice and business tips for others who may be thinking of taking the big step.
DECEMBER – Looking forward to 2017
What are your big hopes and plans for 2017? What will you change or how will you make a difference? Please share your proud moments, memories and achievements of the past year and your hopes for the New Year.
WE needs YOU!
Thank you.
Disclaimer: Women Empowered is a wholly social initiative run by volunteers which aims to empower women to make the best of their individual skills and talents and help them to achieve whatever personal and professional goals they may have. We work at a grass roots level, trying to ensure we are easily accessible to all who would like to reach us.
GRIT is a place for the Women Empowered community to share their life experiences. Articles in GRIT represent the views of their authors and do not represent the views of Women Empowered.
To the extent permissible by law, Women Empowered assumes no responsibility for information published in GRIT and disclaims all liability in respect of such information.
Women Empowered is not liable for any injury and/or damage to persons or property as a result of any actual or alleged libellous statements, infringements of intellectual property or privacy rights, whether resulting from negligence or otherwise.
Women Empowered does not warrant that the information published in GRIT is accurate or free from error. Information published in GRIT is intended solely for the purpose of providing general information and/or opinion.
You agree to accept the application of English law to govern matters between Women Empowered and yourself