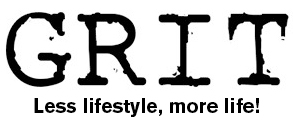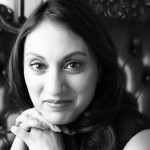 I am delighted to have been asked to be Editor of GRIT and to help support the Women Empowered community. I believe words have the power to change lives. You can change someone's point of view, their aspirations and even their beliefs. If you have a passion, an inspirational story or a cause that's close to your heart then we want to hear from you. GRIT is our monthly newsletter where the WE Community share their experiences. Our contributors come from all backgrounds and walks of life and some have never written before. This is your opportunity to have your say and read about the things in life that aren't often talked about, but probably should be. Words have the power to change lives. And WE can't wait to hear yours.
What every entrepreneur should know
This month our contributors are all established entrepreneurs who have shared their business story and offered advice for those who may be contemplating starting a new venture.
Next month we want to know if you think it is important to give your time, money or skills to benefit others ? Have you volunteered with a charity, organisation or educational establishment? Tell us about your experience and the impact that giving back to society has had on yourself and others.
Please send your article on "Giving back to society" (400-700 words) to grit@womenempowered.co.uk before 20th August 2017.
We look forward to hearing from you.
Sunita Behl
I am what people sometimes refer to as a "coconut." I do not speak any Asian language with any degree of fluency, I do not cook Asian dishes particularly well – especially the "staples" like chapatti, I don't know much about the Asian festivals we celebrate. However, I love the vibrancy of the clothes, the diversity of the food and the significance of traditions and customs. I think that Asians have such a rich cultural heritage, and have so much to share, regardless of whether you are Sikh, Muslim or Hindu and whether you are from India, Sri Lanka or Pakistan.
At the age of 43 I was still travelling an hour to my mother's house every time I wanted to tie my saree! When I told my friend, a regular saree wearer, she shared a gadget with me that could enable me to pleat my saree by myself. Of course, I went home and ordered it immediately!
My new gadget was like a new lease of life! It was the kind of thing you are dying to tell your friends about, but how do you tell them? It's wasn't really something you call or text about! This got me thinking that there must be lots of things that can help you live a more Asian lifestyle in the West…What lipsticks do people use that are great for our skin tone? What pastry do people like to make samosas? We do so much the way our Mum did it, but what else is there? Were there any other "cheats" like my amazing sari pleater gadget?
So, I started Recommend Asian, a Facebook Group, with 219 of my Asian female Facebook friends. A great bunch of ladies who actively participated in sharing information. I enlisted the help of my friend Roni Thakkar Patel to admin the group, created some ground rules and off we went. My friends tagged their friends into my Saree Saheli post, we discussed the best way to clean your sink (Viakal or white vinegar, baking soda and elbow grease), which foundation we liked (Mainly Mac, Charlotte Tilbury and Chanel) and I quickly discovered there are lots of "cheats." (The biggest craze on the group was making samosas out of tortilla wraps rather than filo pastry – they can be baked or fried and are delicious!!) We shared recipes, some funnies and people started to add their friends. Then their friends added their friends. And they added their friends. Hundreds became thousands and today we have over 47,000 members.
Today RecommendAsian has become an outlet for women and the safety felt in the environment of a closed group of just women has been phenomenal. So much advice is shared on every issue from fertility to domestic violence, and even mother-in-laws! We share product advice for skin, nails or hair, our domestic godliness, and even for our children. Some of these topics have been so popular that spin off groups have been created including TransformAsian for diet, wellness and health and MiniAsian for parenting. RecommendAsian has become a place for women to really get in touch with their community, whilst living in our multicultural diaspora, and also being first or second generation Asian in the UK.
We have so many amazing businesses in the group and the wealth of talent still amazes me today. Bespoke tailors, personal chefs, beauty technicians, artists, entrepreneurs, cake makers, photographers – if you name it, the likelihood is, they are represented. The images of some of their work is awe inspiring and so unique. It makes me genuinely proud to have such women in our group.
We had such an array of businesses that last year I launched another Facebook Group called ProfessionalAsian. With Dimple Makani as Lead Admin, Roni, Dimple and I set about growing this community of entrepreneurs, which is now at 42,000 members.
The main difference is that this group is open to both men and women. People post about their businesses, use it as a form of collaboration and network virtually. Customers who need services like makeup artists, personal trainers, handymen or even plumbers are directed from RecommendAsian to ProfessionalAsian.
ProfessionalAsian has now become an online platform for business to business and business to consumer communication. Do you need and eggless cake? You can have 30 bakers respond immediately! Do you want to collaborate? You can bring fashion, jewellery, makeup artists and photographers together to do photo shoots and split the cost, all benefiting from this platform. This is networking on a huge scale – for both social and business needs.
Although I fell into this by accident, I believe whatever you do, if you have passion and love for your venture and are genuine and authentic you will always succeed. So if you are starting your own business, I wish you luck in your enterprise and I always have an open door if you need me.
Finally I have to thank and give credit to the amazing admin team that help with these platforms; Roni Thakkar Patel, Dimple Makani, Divya Patel, Reena Chotai, Sawan Gosrani and Renu Janagal. RecommendAsian and ProfessionalAsian would not be possible without you.
For more information visit www.recommendasian.co.uk or join our Facebook Groups: Professionalasian https://www.facebook.com/groups/ProfessionalAsian/ and Recommendasian https://www.facebook.com/groups/RecAsian/
I am often asked what I would do differently if I could start my business all over again – or what my top tips are for being a successful entrepreneur…
There are all the usual answers like; make sure you think carefully about your target market and your route to market, consider you unique selling points and leverage them, make sure you have the right team members, make sure your premises are well located, make sure your product is designed according to your customer's needs as opposed to yours….and the list goes on.
However, as an investor and entrepreneur, one of the most critical things people often miss, is the person behind the business. What is their motivation? Why are they starting a business in the first place? Are they even right for business?
Why is this important? Embarking on a business journey is probably one of the hardest things most people will ever do. Things always seem rosy at the beginning but when the going gets tough – you will need to dig deep down within yourself to understand, WHY you are actually doing this in the first place. If your reasons are not strong enough – you will probably walk away when the going gets tough. Reasons, like boredom, wanting to prove a point, wanting to earn flexible income are all fine – as is, starting a business because you can't find a job. However, on their own, they are not strong enough 'Why's'.
So, what is a strong 'Why?' In my case the reason I started my company was because through my disabled child, I was introduced into a world I didn't know existed. It was the world of disabled people and the challenges that came with it. Seeing thisnew world through the eyes of my child, became my motivation to set up my business and till this day, this is what keeps me going. It gives me an unparalleled drive to continue, through my moments of weakness and frustration.
How do you know what your 'Why' is? One of the greatest lessons I've learnt in my life, was when I worked with James Caan. It was to ask yourself 'Why' you are doing something, 5 times. By the time you answered the question the 5th time around, that is most likely to be the real reason you wish to do something.
Another way you can test that your motivation and reasons to start a business are strong and genuine, is to be prepared to ask for help from those around you. Are you ready to ask your friends or family for investment for your idea? Are you ready to suppress your ego or swallow your pride? Allow yourself to be vulnerable? Are you ready to pitch your idea to total strangers and defend it at all costs? If you are, then that is a good indication that you are on the right path.
My final point is linked to your nature and personality. Whilst it is important to understand what your strengths are, it is more important to understand what your weaknesses are. For instance, being someone that has a tendency to panic – could mean you make the wrong decision in a business when you are put under pressure.
Someone that is great at generating ideas, but not executing them – will most likely fail. So, in understanding your weaknesses – you will know the strengths that you will need to find in other team members to complement you. Herein lies the next secret to your success – your team. They must all have a relevant role, responsibility and purpose.
Most first time entrepreneurs in the beginning think they know everything. However, the reality is, most don't. Many are not prepared to bring other team members on, but you should be open to it.
When you are surrounded by other people in a team, not only will it give you confidence, but it will give those that are looking to work with you or buy your products, confidence.
Good luck!
For more information visit www.KaleidoscopeInvestments.com
My Name is Harri Dhokia. I am a 36 years old and run my own Interior Architectural business, called Black Interiors, offering a design, specification and procurement service for property developers.
I thought of starting my business whilst I was still in full time employment in 2015. I had been with my employer for 5 years, had job security, was Head of my own team of designers, had a great regular salary and exposure to a steady stream of clients. Any normal person would have been happy with that but I wasn't. My 9 to 5 job required organising workload and deadlines to meet client needs and sourcing relevant products. However I felt I wasn't getting recognition for the hard graft that I was putting in. In a nutshell, I felt undervalued and believed there had to be more to this working life. I craved to be recognised as an individual.
Setting out on my own was one of the most nerve wrecking decisions that I have ever made. As with starting any small business, I knew I would have no real job security and no longer have a regular income. I was giving up a really good salary and my parents were petrified at the thought of their daughter giving up everything to enter the unknown. But fear is a great motivator and this made me more determined than ever to make my business a success.
I started with two private clients and put together real figures into a goal planner, trying to forecast what I could potentially earn. I surrounded myself with vision boards full of ideas of what I was striving to achieve and finally, I believed in myself. I told myself that I was good at what I did and that I could deliver what my clients wanted. I have never looked back!
Black Interiors Ltd was born on 18th August 2015 but I only started working on the business full time in January 2016. I am diverse and I have my hands in many different types of work. I progressed into launching my brand, Black Qubd, which sells designer household accessories in March 2016. I am using this brand to collaborate with other like-minded businesses where I have been happy to recommend them and endorse their products in partnership with my own.
I have also co-founded Hey Gorgeous events with Zahima of RecommendAsian. Hey Gorgeous is a Shopping and Pampering event which we organised to give local Asian businesses a platform to showcase their products to a larger market. Our first event was held in April 2017 where there were 40+ exhibitors and 1500 visitors. The result of this has encouraged us to plan another event later this year.
I truly believe the more you give of your expertise and knowledge, the more you will get back in return. I thrive in mentoring other businesses to help them grow. I network, build relationships and guide individuals on the right path.
For me, starting Black Interiors Ltd has been like a row of standing dominoes, where one domino (business idea) has just lead to another domino, and to yet another. The possibilities of what I can achieve seem endless and I have now become less fearful of failing. I have learnt it's OK if something doesn't work. And I continue to learn every day. My long-term aim is to strengthen the brands that I currently have and to continue to mentor and help other small businesses to strengthen their own brands.
I was recently nominated by HSBC as a 'Rising Star' for the Forward Ladies National Awards and have become a regional finalist. I hope that this achievement and many more, inspires other women that it is possible to chase your dreams and succeed.
Website: www.black-qubd.com
Facebook: https://www.facebook.com/blackqubd/
Do you want to write for GRIT?
Each article needs to be submitted to grit@womenempowered.co.uk on the 20th of the preceding month (eg an article for June should be submitted by 20th May). The newsletter will go out on the 5th of each month to our subscribers and will be uploaded on our website and our social media will direct to it.
All submissions should be between 400-700 words. They can be written in the first person where appropriate. They will be edited for content to ensure suitability. Please ensure they are verified with source if it contains factual content. If the topic is personal then please ensure that you have been mindful of others where appropriate and ensure your account is as accurate as possible. Articles submitted will be chosen at the discretion of the editor. Please also be sure to include a photo and your name as you would like to be credited (title / position etc if applicable)
2017 GRIT Topics
JULY – My new direction
Has an event such as marriage, divorce, having a baby or a health issue prompted you to make a major change? Have you changed your career, lifestyle, religion or outlook on life? Tell us why you chose to take a new direction and how it has impacted you.
AUG – What every entrepreneur should know
Are you an established entrepreneur? Please share your business and advice tips for those who may be contemplating starting a new venture or what you had wished you knew when you were starting out.
SEPTEMBER – Giving back to society
Do you think it is important to give your time, money or skills to benefit others? Have you volunteered with a charity, organisation or educational establishment? Tell us about your experience and the impact that giving back to society has had on yourself and others.
OCTOBER – No one ever talks about…
Please share your views and thoughts on any topic which you feel is not discussed often enough and that you would like to raise awareness of.
NOVEMBER – Do men need empowering too?
What is the role of men in women empowerment? Does empowering women really make men less relevant? What is the role of the man within the family? What messages should we pass onto younger generations of men as gender roles become less defined? Share your thoughts and views.
DECEMBER – 2017 highlights
To round off the year we'd love to hear your personal highlights from the past 12 months. If you could turn back the clock to 2016 would you have done anything differently this year? Write a letter to yourself of your proud moments, memories and achievements and your hopes for the New Year.
WE needs YOU!
Thank you.
Disclaimer: Women Empowered is a wholly social initiative run by volunteers which aims to empower women to make the best of their individual skills and talents and help them to achieve whatever personal and professional goals they may have. We work at a grass roots level, trying to ensure we are easily accessible to all who would like to reach us.
GRIT is a place for the Women Empowered community to share their life experiences. Articles in GRIT represent the views of their authors and do not represent the views of Women Empowered.
To the extent permissible by law, Women Empowered assumes no responsibility for information published in GRIT and disclaims all liability in respect of such information.
Women Empowered is not liable for any injury and/or damage to persons or property as a result of any actual or alleged libellous statements, infringements of intellectual property or privacy rights, whether resulting from negligence or otherwise.
Women Empowered does not warrant that the information published in GRIT is accurate or free from error. Information published in GRIT is intended solely for the purpose of providing general information and/or opinion.
You agree to accept the application of English law to govern matters between Women Empowered and yourself