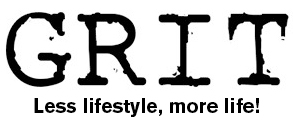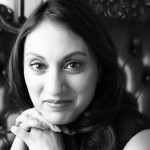 Our December issue is dedicated to everyone who contributed to GRIT during 2017. Thank you for sharing your thoughts on topics as diverse as breaking stereotypes, the real meaning of motherhood, health matters, challenging social norms and giving back to society. Your articles are always insightful and inspiring so please keep writing in.
In 2018 we're introducing a new format GRIT including even more fabulous contributions as well as news and views from our WE community. WE always welcome new contributors so if you've been inspired to write, or have a story to share, please take a look at our upcoming 2018 GRIT topics here. To find out more drop us a line at grit@womenempowered.co.uk and you could be a future GRIT contributor.
The Women Empowered team look forward to hearing from, and seeing you, in 2018.
I always expected that I would be a mother; my upbringing led me to believe that the natural progression in life for a woman was to meet someone, get married and have a family. My mother did it, my aunties did it, my friends did it, my cousins did it; women all around the world did it! And I never considered anything different. I dreamt of having lots of children running around; my important role being to cook, educate, play, love and guide them to grow into well-balanced adults.
My heart was broken at 23 and I didn't really want to give it to anyone else. But then Bruce came along and unexpectedly stole it. We married when I turned 31. My fertility clock was ticking, so 6 months later, when I found myself pregnant, we were over the moon.
Our joy of parenthood was short lived. My first miscarriage started an emotional journey of loss and pain, so great, I can't even begin to explain it today. It was not so much physical, though there was that, but more emotional, psychological, feelings of being a complete failure. "I am a woman, I am successful in everything I do, so why can I not do the most natural thing that a woman should be able to do?"
9 miscarriages later and lots of prodding by medical and natural practitioners, consultants, unending support, strength and love from my husband culminated in a renewed hope, that of an actual living child. My sister was also expecting and we announced our news together to our parents – we would both give birth within 3 weeks of each other. Our beautiful, perfectly-formed baby boy, came into our lives with no beating heart. My sister gave birth to a healthy, baby boy.
It was a time of deep depression for me, one of coming to terms with something no woman should have to come to terms with. My days turned into weeks and weeks into months, and night and day became one. I came out at the other side with support from my strong and loving husband and my amazing sister. I felt ashamed, told my husband that he should leave if he wanted to have a birth child (he is the last in his lineage, the last of the Condors.) But he said no. He had married me for me – having/or not having his children was just an aside. He would not leave me.
Fast forward to today and I have now been a Mother to many children, none of whom I gave birth to. Bruce has also donned his father shoes very well too. Did we adopt? Did we have a surrogate? Did we foster? No.
I didn't need to search nor push. The universe brought children to me who needed me at different times in their lives. My brother's eldest daughter came to live us from the age of 16 until 23 and then recently again (she is my own daughter though not born of me). My sister shared her three children wholeheartedly, as if they were my own. They call me their second Mum. Children whom I babysat for come to me on Mother's Day. All of these children filled my heart with love. That love, cured me of the loss, the pain, the shame, the failure that I felt. I never was any of those things. I was a mother in waiting.
The children who came into my life needed a "mother". Today my many "children" argue with me, discuss life, help me when I need it, care for me when I am unwell. They tell me I am too protective, that I suffocate them with love, that they are lucky to have me, they laugh with me, I tease them, we cuddle, we cry, we sort stuff out, I help them find direction, guide them. And some day they say, I will be a Grandma to their children.
Life did not make me a mother in the traditional way, but after I shed those last tears and suffered that last pain, I realised that we all have to follow our own path. I am blessed. I have more children in my life than we could have ever made on our own! I know now that being a mother is not about just about giving birth to a child. Being a mother is having the maternal instinct to want to guide, protect, love, and help a child grow so they become a well-rounded and stable adult able to do the same when they have children of their own.
Read more articles from our March 2017 issue on 'The True Meaning of Motherhood' at http://www.womenempowered.co.uk/march-2017-the-true-meaning-of-motherhood/
It's no secret that women are confronted with sexist stereotypes on a daily basis. Shame surrounding menstruation is nothing new – even mentioning your period can be taboo! Women all over the world sweep the brutal realities of periods under the carpet, covering them up like a dirty secret. And I covered it up too, until 5 years ago something happened that shook me to my core and made me want to fight back.
As part of my work with the Cherie Blair foundation I was mentoring a woman in Nairobi who told me about her own experience of periods. She said that women in Kenya had no access to sanitary products and instead would use anything they could find to stem the bleeding, including straw, sand, animal skin, dirty rags and sometimes even cow dung!
Horrified, I began researching and found that this was far from uncommon. Debilitating cultural stigma attached to menstruation in many parts of the developing world, particularly across India and Africa where periods are often considered dirty, even "evil", prevents women and girls from attending work and school and forces them into ever-more degrading circumstances to hide their bleeding.
It made me realise that without ready access to sanitary products, I could not have achieved anything significant in my life. Especially as I had lived my life in a very male- dominated environment. I felt it my duty to give these women a voice. And so Binti was born.
Binti is a charity that seeks basic menstrual dignity for all women. For the past three years we have been fighting to provide access to hygienic sanitary protection for vulnerable women, raising awareness about the menstrual cycle and advocating the normalisation of periods by smashing the shame around it.
My work with Binti has taken me to places I never dreamed possible – from educating girls in slums and villages across India, Nepal, Nairobi and Swaziland, to setting up sustainable business initiatives enabling women to produce and sell their own sanitary pads and campaigning for menstrual education and taboo smashing here in the UK.
The only way we can begin to give girls and women the dignity they deserve is by turning limiting cultural stereotypes on their head, providing education and smashing the entrenched shame surrounding menstruation today.
This is by no means an easy feat. In the UK women have a voice through charities and social media. However teaching classes in Nairobi slums, where just mentioning periods, let alone educating girls about menstruation, is considered a huge taboo. I have had the most challenging experiences but also the most rewarding.
Today Binti is going from strength to strength as we take on more volunteers both in the UK and overseas, expand our education programmes and raise awareness of our work. We are also actively engaged in promoting menstrual dignity in the UK by organising events and workshops across London and working with companies on donation drives to provide vulnerable women in homeless shelters and domestic abuse centres with urgently needed sanitary items.
I am so proud that Binti has become an international award winning charity and was humbled to be named Woman of the Year at the Asian Women Achievers awards in 2016. Through donations, education schemes and business initiatives, Binti is bravely challenging cultural stereotypes and smashing shame every day. And we will continue to do so because every girl, deserves dignity. Period.
For more information visit http://binti.co.uk
Read more articles from our May 2017 issue on 'Breaking Stereotypes' at http://www.womenempowered.co.uk/may-2017-breaking-stereotypes/
Just 12 hours after giving birth my doctor dropped a bombshell "Have you noticed any abnormal features about your baby?" "Errrrr well of course not, he's my gorgeous baby boy" I thought. The reality was, I knew exactly what was coming next, I'm not sure how or why, but I just knew. "Your baby has the clinical features of Down Syndrome, I'm so sorry….I'm so sorry" she said. She kept repeating those words "I'm so sorry" as if he had died.
For those of you that don't know, Down Syndrome is the most common genetic disorder. It affects the twenty first chromosome, where there are 3 copies of it, instead of 2. Along with that extra chromosome come a number of health implications including some learning difficulties, muscle weakness and an increased risk of some medical conditions.
Our baby spent the first two weeks of his life in a neonatal intensive care unit before we were launched into a world of doctors, nurses, physiotherapists, occupational therapists, speech and language therapists, ophthalmologists, cardiologists, haematologists, audiologists, neurologists, respiratory consultants, paediatricians……the list went on and on.
Once we got over the initial shock, and learnt more about the condition, we slowly started to find our feet and even went on our first family holiday! We had bad days but also had good times. We were able to smile and laugh again – Kush was doing so well. But then we had another bombshell.
When Kush was only 16 weeks old he started to have seizures. Infantile spasms – the most severe form of infant epilepsy – with devastating consequences if uncontrolled. We were under wonderful doctors at Great Ormond Street, but nothing seemed to help. He was put on an extremely high dose of steroids, suffered side effects and his little immune system was non-existent – even catching a simple cough or cold could be fatal.
On Kush's first birthday he could not sit unaided, crawl or babble. I wasn't even sure if he really knew who I was. One day we watched our baby boy have over 200 seizures which lasted more than half an hour. It was gut wrenching and we felt helpless. I often had days where I would just cry.
Then, as if by some miracle, he managed to gain control. Seizure free hours turned into days, days turned into weeks, and weeks to months. And now those months have become years. As he was weaned off the cocktail of medication our little boy woke up, started progressing, and became the cheeky little boy he is today.
Our journey since then, in comparison, has been utter joy. On a day to day basis, the most prevalent "difference" is Kush's learning difficultly. He is like any other child but just needs more of our time. It's amazing how far he has come and how much he already knows. It's really sad when other people can't see this, or don't take the time to get to know him. It's sad because they don't see him, they only see his condition, and often make wrong assumptions of his capabilities. All parents want to ensure their children are equipped to fulfil their potential and parents of differently-abled children have the same aspirations.
We now celebrate every tiny thing many others take for granted – all the things we thought Kush might never ever be able to do. Every time he smiles, says Mummy, walks, talks, sips from his own cup, uses a spoon and fork independently, counts, sings or plays with his sister, my heart bursts with pride. My child is living his life, my child is enjoying his life, and my child is happy. What more can I ask for?
We are now working hard to raise awareness of Down Syndrome. There are now tests available where pregnant women can test to see if their foetus has Down Syndrome. The termination rates on the back of this is close to 100%. It breaks my heart to think that my child could be one of the last in his generation of people with Down Syndrome. There are hundreds of medical conditions which we cannot test for, some of which result in a very poor quality of life. Why are we stamping out people who can live very happy, high quality, independent lives? I'm not saying it's easy, but when was anything easy? Down Syndrome is certainly nothing to be afraid of.
It may sound strange, but even with all the challenges we consider ourselves very lucky, and are so thankful for our little boy. He has had to endure so much but he keeps smiling, trying, and fighting. Which is why we will keep smiling, trying and fighting for him.
No one knows what's around the corner. Life can change in an instant. It shouldn't take something big to happen, whether it be a health scare or medical diagnosis, to start living your life. So celebrate the good, pick your battles and most of all appreciate how lucky you are.
You can follow our story on Instagram and youtube @T21teamkush and Twitter @nisha_j_soni
Read more articles from our April issue on 'Health Matters' at http://www.womenempowered.co.uk/april-2017-health-matters/
There is no honour in honour killings
Last year I did a Tedx talk. I spoke about social conditioning and my community's expectations of me as a single, 40-something Indian woman who has always been outside the bell curve.
I grew up in the 1980s in the UK and saw many of my South Asian friends follow the 'social norm' of marriage and kids. They were conditioned to behave in a certain way. However, what if you do not follow the rules of behaviour of what is considered acceptable in a group or society? Will you be shunned, or worse, suffer some kind of consequence?
I believe marriage should be about love and not what society expects. In recent years many Asian parent's attitudes have changed towards marriage and now more young people live with their partners. However some families struggle with this as it goes against their values – the family honour or 'izzat.'
I often ask what is honour?  And why is the shackle of honour only applicable to girls? Over the years I have heard too many stories of girls being murdered in the name of honour. Each time I see such headlines I question what's honourable about murder?
These acts of violence that we have come to call honour killings, have no honour in them. There is simply no basis for the kind of systemic violence against women that occurs in the name of honour. And it all comes back to social conditioning.
In my personal life I have had face and break down out-of-date cultural norms and society's expectations of me. I had the big, fat Punjabi wedding but then I got divorced. I hoped to have children but was diagnosed with ovarian cancer and lost an ovary at 21 and ended up having a hysterectomy at the age of 36. So no marriage and no children.
Despite these challenges I have showed society that I'm still happy, successful, independent and most of all globally well-respected. I have always followed my own path and lived life on my terms. I have shown I don't need a husband to define me. I am enough.
I now channel my energy into empowering others and have spent many years supporting those who have taken a stand or walked away from out-of-date cultural practices. Ironically the same 'aunties' who used to bad mouth me for being divorced are now trolling me on social media wishing they had travelled and lived life as free spirits.
It's easy to walk on a road well-travelled. However my motto is it is best to live and dance to the beat of your own drum. Leave behind your own footsteps. You don't have to conform to social norms. Instead do something that gives others hope and inspiration. Show that it's ok to stand alone and become fearless.
View Mandy's Tedx talk here: https://youtu.be/d_zPid32-L4
Read more articles from the February 2017 issue on 'Challenging Social Norms' at http://www.womenempowered.co.uk/february-2017-challenging-social-norms/
A few years ago I volunteered for an NGO (non-profit organisation) in Delhi as part of their 'Ghar' (home) programme. I was placed in a home of 12 girls, one caretaker, and a 'mentor mother' (a remote-living, 'educated' guardian). The girls had harrowing backgrounds of abuse and general neglect, and the NGO was doing its best to house and educate them so they could re-integrate into society.
I visited the Ghar every year for 4 years. I also asked friends and family for money to help. Initially I was naïve. During my first year I brought the girls sweets and clothes however as I became more involved I began to direct my efforts differently. During my second year I brought school bags, towels, and art kits; in my third year, I put together hygiene kits, organised visits to the dentist, and sent the girls on their first holiday to Rishikesh. During my forth year I wanted to implement a Mindful Education Program for positive thinking with the girls.
Buying things was easy however managing the social aspect of my involvement was far more challenging. Although the girls had a psychologist they visited through the NGO, and a mentor mother, I was the person they opened up to. My role grew organically and with it came a lot of expectation from the girls and responsibility. Over the years I became more of an older sister/mentor mother figure. I had not anticipated this role and it meant I needed to remain committed.
After 3 years I learnt a hard lesson about stereotypes and reluctance to embrace change that so many women in India still face today. I always respected the system and the roles of people within the NGO. I believed that the reason the NGO had encouraged my involvement, was because they trusted I would act in their best interest and I would be able to give them constructive feedback.
I was aware that the girls were struggling with positive thinking and wanted to introduce a new mindfulness initiative to help manage this that I could financially support – a Mindful Education Program. However when I asked if I could introduce my program sadly the mentor mother felt I was becoming a threat to her position. She said if she allowed the initiative the girls would look to me instead of her as an authority figure which was never my intention.
The mentor-mother, nor anyone within the NGO, had heard of mindfulness although I had been practicing it for years. Also although I was as rich in experience as any other woman I was told to accept that because I was a 'young,' single girl (I was 37 at the time), I had limited authority. However if I had been married, preferably with children, I would somehow be more qualified to sit at the table. They asked me to cut ties with the Ghar. I was at an intellectual loss and emotionally heartbroken.
Eventually the NGO reached out and asked me to return. They also recognised and commended the results of the mindfulness I had begun to implement. Apparently one of the girls I had taught mindfulness to had used it without the NGO knowledge and was now no longer depressed and had been able to skip a year at school because her grades had improved so much.
I decided not to return to the NGO however my experience has driven me to start setting up my own children's educational charity. I'm very excited, and whilst there is no guarantee it will work out, I know I will have no regret in trying.
So do I think it is important to give your time, money and skills to benefit others? If you can and you want to, then yes. Personally, I believe that if one person can help 10 people, and each of those 10 people can help a further 10, then I'm one step closer to the sort of people I want to live amongst, and the kind of society I want to live within.
Read more articles from our September 2017 issue on 'Giving Back to Society' at http://www.womenempowered.co.uk/september-2017-giving-back-to-society/
Is what I'm going through normal? How long will it take to get over this? Why is it that one day I'm fine and the next day I'm a wreck? There is no 'right' way to grieve. No 'correct' length of time. Grief is a specific emotion rather than a general one. We grieve the loss of somebody or something and each of us will respond to the death of a person we love in our own unique way. But why is it so difficult to come to terms with loss?
To help understand first we need to consider exactly what bereavement is. As well as mourning the loss of the person we also mourn the loss of the relationship we had with them. All the skills and qualities we shared. All the emotional, physical or intellectual needs that the relationship met. All our shared memories and experiences. And also possibly the loss of our expected future.
Scientists have tried to explain how we deal with change. When you experience intense emotions our body makes chemical changes that you may experience as a longing, a desire or an 'emptiness'. There then quickly follows an impulse to reach out for the thing that will fill this gap. Your muscles may tighten and you may feel 'ready', excited or experience some form of eager anticipation. Once you have received the thing you want, you feel relief. At this point your body releases a different set of chemicals which switch off the feeling of needing this thing. The part of our body which mediates relaxation and wellbeing comes into play and you feel softer and happier as you relax into the enjoyment of having what you need. [1]
However when you lose someone you care for no matter how much you reach out, you do not receive the sense of completion which allows you to wallow and move on. If your need is for a cuddle, it may not be for any old cuddle, but specifically a cuddle from that person. A cuddle from anyone else, although comforting, will not fulfil the biological criteria to switch off the system and so your body will continue to yearn long after your mind has understood your loss.
A cycle like this is called an open cycle and looked at in this way, questions like 'What's the matter, is it still your mother?'  turn out to be inappropriate. Open cycles can also be triggered. This means that when something comes along to remind you of the person, your feelings and memories can still feel real and raw even many years later.
A short blog cannot do justice to the intricacies of the various parts of the nervous system nor to the complexities of grief and loss. However it is important to say that no relationship is simple or one-dimensional and bereavement can involve a wide range of powerful emotions and responses.
Bereavement is not something you 'get over'. It is a loss you learn to live with, something which you build a new life around. Rather like a physical wound which has never properly healed, sometimes you will hardly remember it is there, sometimes it will twinge and sometimes it will invade you for the whole day.
For more information please visit http://www.nk-bodypsychotherapy.com
Read more articles from our October 2017 issue on 'No one Ever Talks About…' at http://www.womenempowered.co.uk/november2017-no-one-ever-talks-about/
 [1] Kathrin Stauffer – From Wanting to Having: the Vasomotoric Cycle and Receptivity. Journal of the Association of Biodynamic Massage Therapists (JAHBMT) Vol 8 issue 1, Winter 2004/5, p. 7-9
Do you want to write for GRIT?
Each article needs to be submitted to grit@womenempowered.co.uk on the 20th of the preceding month (eg an article for June should be submitted by 20th May). The newsletter will go out on the 5th of each month to our subscribers and will be uploaded on our website and our social media will direct to it.
All submissions should be between 400-700 words. They can be written in the first person where appropriate. They will be edited for content to ensure suitability. Please ensure they are verified with source if it contains factual content. If the topic is personal then please ensure that you have been mindful of others where appropriate and ensure your account is as accurate as possible. Articles submitted will be chosen at the discretion of the editor. Please also be sure to include a photo and your name as you would like to be credited (title / position etc if applicable)
2018 Topics
Coming soon
Disclaimer: Women Empowered is a wholly social initiative run by volunteers which aims to empower women to make the best of their individual skills and talents and help them to achieve whatever personal and professional goals they may have. We work at a grass roots level, trying to ensure we are easily accessible to all who would like to reach us.
GRIT is a place for the Women Empowered community to share their life experiences. Articles in GRIT represent the views of their authors and do not represent the views of Women Empowered.
To the extent permissible by law, Women Empowered assumes no responsibility for information published in GRIT and disclaims all liability in respect of such information.
Women Empowered is not liable for any injury and/or damage to persons or property as a result of any actual or alleged libellous statements, infringements of intellectual property or privacy rights, whether resulting from negligence or otherwise.
Women Empowered does not warrant that the information published in GRIT is accurate or free from error. Information published in GRIT is intended solely for the purpose of providing general information and/or opinion.
You agree to accept the application of English law to govern matters between Women Empowered and yourself