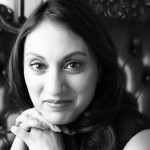 To celebrate a year of inspiring and thought-provoking articles this month we asked members of the Women Empowered community to look back over the past year and share their defining moments during 2014.
Personally three moments stood out for me for very different reasons.
My first was experiencing the joy of the arrival of my gorgeous baby nephew followed sadly soon after by several unexpected bereavements throughout the year. This made me appreciate how we often take life for granted and that we should make the most of every day.
My second was back in June when I was asked to join the Women Empowered team as Editor of GRIT! I was delighted to be able to use my professional experience for a voluntary cause that helps support and raise awareness of the issues we all feel passionate about.
My third was the day my youngest child started secondary school. After spending my Summer looking forward to the prospect of no more school runs for the first time in 13 years, I wasn't prepared for the heart-sinking feeling as all of my rapidly growing children travelled independently to school for the first time. They had reached an exciting new milestone in their lives. And so had I.
This year I discovered that life really is made up of defining moments. These moments may mark a new beginning or saying goodbye to someone you love. Perhaps they represent a new life-stage or an opportunity to make a difference or experience something new.
So make the most of every day, enjoy the milestones and grab every opportunity.
A huge thank you to all of our contributors during 2014 who helped make GRIT! the amazing read our Women Empowered community looks forward to every month.
We hope that, like us, you've been inspired and we would love to hear from many more of you over the coming months. If you would like to contribute to any of our topics during 2015, or there is any subject that you would like to share with our community, simply send your article (400-700 words) to grit@womenempowered.co.uk.
Wishing you all a wonderful new year filled with many defining moments.
Looking back on 2014 – By Lisa Sohanpal, Food Lover and Founder of Mini nom noms
Who would have thought that starting a new business one month before my third child was born in December 2013 would be a silly idea? Hang on, I knew it was a crazy idea but I had sheer determination and belief that I could do it.
My first Mini nom noms branding meeting was one week after my third elective C-section. Here we were defining our market, target audience, positioning and the look and feel for the brand. It was so exciting but I also remember having to simultaneously attend to my new baby's needs too. I recall breastfeeding and brainstorming on numerous occasions and walking around the house with my baby in the baby Bjorn, whilst having serious business discussions.
My three gorgeous children are now aged four and a half, three and one. They are my life-line and my inspiration for Mini nom noms to encourage healthy, authentic eating in kids. They are always top of my mind and as I reflect on my past year, I could not have continued a single day without the joyful moments we spend together as a family.
My transition over the past year from corporate world to launching a new children's food brand from home, has completely changed my work and family dynamic. I defined the strategy, big brand idea and packaging concepts for Mini nom noms in between my important Mum duties and my third son was accompanying me to business meetings when he was only 2 months old. I recall being in a difficult negotiation meeting in a board room of mostly men, when his nappy leaked and I had to quickly go to the car to change him and then return to the meeting as if nothing had happened. I have had to mentally condition myself to accept the fact that I am now my own boss and that this is OK.
During the past year I have spent many hours in the kitchen in product development with my mother, father and grand-mother in-law, who have all been passionately involved in helping create the perfect product. Having three young children constantly needing Mummy every second, has been challenging and I am grateful for the support of my husband and family, without whom my venture would have not been possible to achieve at this fast- paced rate.
Over this past year I have learnt many business lessons such the importance of attention to detail and ensuring any external third parties whose services that you commission have your brand's best interest at heart. I have immersed myself in deep reading, research and constant consumer testing to ensure I understand my product profile and target customers. I have also had to learn how to quickly swap between my Super Mummy Cape and Business Hat to ensure every detail is checked and all work is monitored to ensure my brief and concept are developed to its full potential.
One of the many highlights of my past year was meeting Richard Branson and becoming a Virgin pioneer thanks to Virgin start up. I have also sat on a panel promoting and inspiring female entrepreneurship and mentored other budding entrepreneurs in early stage. However the most rewarding highlights have been seeing my products come to life, presenting to buyers, the phenomenal response from potential global orders, and recruiting my first team member (Danielle Roe) who is equally passionate and committed. And of course coming home to celebrate and enjoy time with my family with a huge smile on my face.
2014 certainly has been the hardest year for me yet. Managing the demands of my three very young children and trying to bring a revolutionary new children's food brand to market hasn't been easy. During the past year Mini nom noms has often been the last thought on my mind before I go to sleep and the first in the morning when I awake (with the odd interruptions of my children during the night!)
However I still wake with the same can do attitude today as from a year ago and now we are almost there. It will happen! We won a GOLD award for innovation and have already gained immense global interest. The day I see my products being served, eaten and enjoyed by kids, or stocked on supermarket shelves will be a huge milestone for me and off-course a proud moment as a business woman.
Mini nom nom's will launch to consumers soon and I look forward to an exciting year ahead in 2015, lots more developments in the pipeline and more focus on my gorgeous family. I know I can do it!
Thank you for reading and wishing you all a Merry Xmas and a Happy New Year.
Like 'Mini nom noms – healthy world food for kids' on Facebook and follow us on twitter @ mininomnoms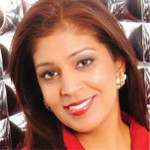 Reflecting on 2014 and Welcome 2015! – By Ritu Sethi LL.B (Hons), Solicitor and Author of a Guide to "Having it all know"
As 2014 draws to a close, it's time to reflect on the year and whether we have achieved all that we set out to do. I have always found the advent of a New Year acts like a marker in the sand and is a great time to look back on the progress you've made while taking stock of what you have learnt, to build a roadmap of what to do next. New Year resolutions aren't for everyone but it's great to set goals at any time of the year.
We, as a family, sit around the fire place and listen to soft background music as we reflect on the last year and plan for the next one. Each of us writes up to 10 things we would like to achieve. As the kids have grown up, their goals have changed, from "I want to pass my exams" to "I want to go on a holiday with my friends." These have helped prepare us for what may be in their minds.
My personal goals encompass different sections of my life. For instance at the start of 2014, I realised it was a big year for my law practice – 20 years since I set up The Sethi Partnership Solicitors. It was also a big milestone birthday year for me; your lens becomes a little more focused, when you feel like you only have half of your life left! Here were my 2014 personal goals:
1. Take care of my health
My goal was to take up a sport and excel in it. I initially took up tennis but I felt it was too much hard work so focussed my attention on badminton. With the help of a coach and some patient friends, I drastically improved during 2014. The idea for next year was to take up a new sport, to keep the interest going and if I lost weight along the way it would be a bonus. However, I need to get to a stage where I win more games than lose them before I declare any victory over badminton and allow myself to move on to a new challenge!
2. Review my wealth and finances
We set business goals which are shared by the office and measured every month. This year's goals have taken a lot ofplanning and almost one year to execute as it is difficult to find the right people, right opportunities and right economic conditions to make sure things happen. Luckily, with the end of a recession, all is falling into place for this personal goal to be achieved.
3. Develop my spirituality
Unfortunately I do not read as much as I should. In order to learn more, especially about the science of spiritually, I joined a class to hear the lessons from the experts. Hearing audio books has also been a way of achieving a goal which seemed unachievable at the start of the year.
4. Always look my best
After a few embarrassing encounters whilst not looking my best, and trying to dodge friends and family whilst shopping, I thought I would pledge that I will never leave my front door without all checks in place and lipstick to hand!
These were just some of my goals – I had many more that I look to succeed in, but each has been personal and interesting enough to make me want to reflect on and fulfil them.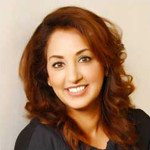 My defining moment during 2014 – By Rita Chowdhry, Savran Consultants
The defining moment for me this past year was losing both my Mother and my Mother-in-law within the space of a few months.
My Mother became a widow at the young age of 36 and had raised my three siblings and I on her own. She instilled in all of us strong family values, a hard work ethic, the importance of education and giving back to family, friends and society. Most of all, she encouraged us to be ambitious and not let circumstance or our own self-doubts, limit us.
Seeing both of my Mothers leave this world was an incredibly difficult time, but it also brought about a desire within me to honor them. I did this through developing and expanding my business, and used both of my Mothers' names, Savitri and Rani, to create Savran.
I wanted to put my wealth of experience of teaching, training, coaching and mentoring into a wider project of diversity and inclusion in the workplace. As an Asian woman, I felt that minority groups such as women and ethnic minorities should be empowered and supported more to progress in the workplace and in business.
As CEO of Savran, specialists in diversity consultancy and coaching, I have worked with individuals and organisations from many diverse groups. For example, I have coached a young Asian woman to set up her own business and she has managed to increase her income threefold; I have also provided relationship and life coaching to men and women and have supported clients in the process of life-changing decisions in both their career and personal lives.
Savran's most notable achievement this year has been consulting with the MET Police to improve the recruitment, retention and career progression of their 3000 minority ethnic officers. All these ventures have helped bring about positive change for my clients, but this would not have been possible without the changes I made in my own life.
Success comes down to the goals and aspirations we set for ourselves, but quite often the thing that prevents us from meeting these goals are our own limiting beliefs, which are often self-imposed. Diverse groups sometimes experience obstacles through unconscious bias of others and may need extra support through networking, mentoring and coaching. These are issues as an Asian businesswoman, I have had to overcome myself and coach others to do the same. Ultimately, diverse groups increase the quality and creativity of decision-making and improve the quality of service and profits of any organisation.
Expanding my business means that I am busier than ever, but it's important that my values, culture and family are not compromised. This year, we as a family started weekly meetings to openly discuss, in an understanding way, all aspects of life and to support each other in achieving our goals. We all contribute to documenting the values that we inherited from our parents and the ones that we want to live by in a family mission statement that hangs in our kitchen. This reminds us daily that as we grow and develop, we shouldn't lose sight of our values and the legacy we want to leave behind.
For further information on personal development, career coaching or diversity consultancy contact Rita Chowdhry on rita@savran.co.uk, visit www.savran.co.uk or call 07973 469298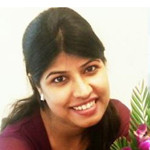 2014 – a year to remember! – By Neha Singh, PR & Media Specialist, Encore Media
2014 has been one of the most fulfilling years of my life because I realized my dream – establishing my own Public Relations (PR) Firm. So how did I get here?
I started my career with other PR firms and big corporates which helped me learn my trade. I still remember my very first day at work (like everyone I suppose). Within weeks I was meeting key media, doing continuous follow-up calls and preparing weekly/monthly reports. My colleagues used to think I would always be on a personal call but this was not true. They were all calls with the media. I used to talk to them like friends, listen to them or extend a helping hand when they needed other PR contacts. I believed if I helped them today they may help me out tomorrow when I needed them. I had learnt my first lesson of PR: Be friendly and helpful to one and all.
It was through these media relations that I learnt about an opportunity with a big corporate house. I applied and to my surprise I got the job. Within a year I had landed a Corporate Communications job – the ultimate dream of 90% of PR professionals. The corporate house I joined was a telecom company however I was fortunate to get involved in their other group companies too; from hospital PR and film festivals to promoting the annual blockbuster art event of India's largest corporate giant. Here I learnt my second lesson of PR: Venture out of your comfort zone and in return you will increase the breadth of your knowledge instead of just the depth.
A few years down the line, I was satisfied in my corporate job, however a casual conversation with an eminent journalist struck a chord with me. He told me "If a job becomes comfortable you lose your interest soon." I realized that even though I was working with a big corporate, it had started to become boring as there were no challenges. The company was well known in the media so most of the PR was reactive rather than pro-active. I had learnt lesson three: If your job is too comfy, you will quickly lose interest.
I then started to think about switching jobs, but then thought why should I work for someone else again? I had built good relations within the media, I had a good network of contacts and now had experience across different industries. So, why not start my own PR firm?
So here I am. In September this year I started my own Public Relations start-up (yes I am calling it a start-up). We promote 'All-things-Asian' across two different countries – India and the United Kingdom. The everyday challenge of creating news, proactive pitches and never missing a deadline, and of course developing the business to get new clients keeps me up and running. Keeping my clients in the news with creative story ideas and innovative marketing tactics help my client's businesses to grow. In return that makes me and my business grow. Lesson four learnt: You grow, when your client grows.
So as I look back over 2014, I now realize that all the lessons I have learnt have been on the field in the real world. No management school would have given me that practical knowledge. I treasure my experiences and that I have also been fortunate to have a history of good bosses and supervisors throughout my career. Had I not received their encouragement and freedom to work and learn, Encore Media would not have been possible.
Wishing you the best for 2015!
For further information on PR consultancy, or to know how PR can help your business, contact Neha Singh on neha.singh@encore-media.net or visit www.encore-media.net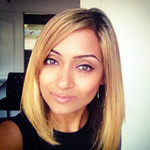 2014 – My year of change – By Arpita Karania, Hair and Makeup Artist, Speaker, NLP Coach, Hypnotherapist
Have you ever built up your dreams so big only to suddenly feel them being crushed? Sometimes we believe the purpose of our dreams is to give us what we want. Maybe you dream of achieving happiness, freedom, significance or respect? Or maybe you dream of your perfect career or relationship? But what happens if one day you experience a realisation. A day when you decide you need to completely change your dream?
For me, this day was on July 1st 2014. I was sitting on my bed, with the warm sun rays beaming through my window, when suddenly tears started rolling down my cheeks. The lump in my throat was so intense that I couldn't hold back my emotions any longer. I had a built a successful hair and makeup academy for three years and established myself as a hair and makeup artist for 7 years. Anyone would have expected me to be happy with my achievements, yet I felt empty. For me this moment of realisation came as a shock as I had felt no previous inclination that I was about to make a spontaneous decision that would change my life.
I had chased my dream of building an internationally renowned training school for years and my dreams just kept getting bigger and bigger. I had called it my dream…. but it didn't always feel like a dream. Is it still a dream, when the passion dies? Is it still a dream, if all you feel is pressure and stress? Is it still a dream when you keep chasing, only to have your dream run further away? So I had to ask myself, was I being true to myself?
I called a good friend, who is also a great business man for advice. He had pushed me, supported me and advised me while I was building my business, so his response to my concerns took me by surprise. When I told him I had decided not to run my training academy anymore and my reasons his response was "Well done!" I was puzzled. I was so upset from having just shattered my own dreams, why was he congratulating me? He continued, "Well done for being honest with yourself."
These were not the words of advice I had expected to hear but they echoed inside my head for the next few months as I started to search for a new dream; a honest dream that I really wanted. I decided the only way to find this dream, was to be honest and ask myself the right questions. And that's when my answers started flooding in.
I have always been passionate about hair and makeup and being creative. However, in terms of the training academy, my real passion was actually motivating and inspiring my students, to show them the road to success. So the fundamental question I asked myself was 'What does my heart really want?'
I wanted other people to experience the same feeling of excitement as I do, when I dream, and to feel the same certainty that anything they want to do in their life is possible. I wanted other people to live complete lives, knowing that what they need is already inside them, and to have no regrets when they come to the end of their journey.
I realised that by fulfilling other people's dreams, I would be fulfilled. I had told myself for years that 'one day' I will be a motivational speaker and that day I made the decision 'That one day is today!' Four weeks later I stood in a room full of people doing my first motivational seminar on 'Breaking through Fear!' Two months later I had qualified in NLP coaching, Time Line Therapy and Hypnotherapy, and I now do life and business coaching.
So looking back on 2014 this was not quite the year I had planned but I discovered that a true sense of personal achievement can only come when you are true to yourself. many other policy changes that would affect our lives if implemented but these are two of the biggest!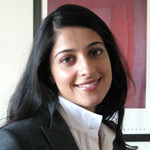 Project 365 – By Madeep Rai, Broadcast Journalist, Presenter, Venture Capitalist, and Entrepreneur
It's a treat to look back at the year 2014 because it has been a very atypical, neatly packaged 365 days. On Jan 1st my two best friends and I had a conference call, connecting Rio De Janeiro, Amsterdam and London. We all went to Harvard Business School together, the class of 2010, and were acutely aware that our 5th year reunion was around the corner – more dates, more delineation, more chapters complete and moments of reflection. The Russian, currently living in Brazil set the tone of the call and therefore the year. She was clear, 2014 would be the year of TRANSFORMATION with 5 principles remembered by each of our fingers.
1. To Be Our Word – we decided that if we said 'we'd be on a call, or meet at x place, or do anything in fact,' we would (and if for any reason there was a delay for example – we would inform the other involved immediately). The aim was to act with integrity at all times, and it transformed how we felt about ourselves and how other's viewed us. This wasn't always easy and often I found myself communicating a lot more than I normally would, but at least it was always fair to the other.
2. Action Now – by deciding that each and every moment was an opportunity to create we had no time to regret what we hadn't done, we simply had to act with immediacy. This principle really helped my year for it encouraged freedom, spontaneity and creativity. I took spontaneous work trips when the opportunity arose (eg, to the Baltics), I made a cards, celebrations, calendars, all of which I had delayed in previous years, and started and finished programs (eg. mindfulness, swimming and yoga). Speaking of which, visit our Exhibit/Experience entitled 'Silence and Sound' showing at the Birmingham Museum and Art Gallery, this month.
3. To Be of Service to Others' – meaning we were out to play a big game within our chosen community. This meant that the year wasn't easy, because the more you try to create, the more room there is for potential disappointment in oneself. I kept falling and the secret to the year's action was to dust myself off and try again, perhaps from a different angle. The operative word being angle for 'If you always do what you've always done, you always get the same result.'
4. To Take Responsibility – this was the hardest by far. It meant that if a relationship wasn't working, I had to clear up where I wasn't being loving or where I was being presumptuous. The most difficult period of the year was to accept and find solutions to an illness I had been suffering from. This had been a three year saga and took persistence, patience, and acceptance.
5. To Take A Stand – each of us pledged a commitment and the year consisted of us taking action in this area 'step by step'. I found this challenging and what I learned the hard way was the random action does not produce results, but to 'plan our work and then work our plan', meaning to put schedule into our day or week with the steps that needed to take place. It is with this end that I am holding a gathering at the practical end of this year introducing Project 365 – on 19th of December, 2014, starting 7pm at Alice House, opposite Queens Park Tube Station on the Bakerloo Line. Please attend to see commitment in action and kick start your 2015 with the power of Word, Action, Service, Responsibility and Stand.
The journey hasn't always been easy, but this year looks dramatically different to 2013 and with collaboration I know that 2015 could be our best year yet!