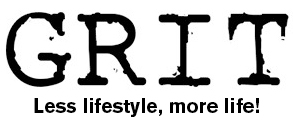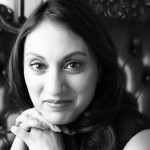 I am delighted to have been asked to be Editor of GRIT and to help support the Women Empowered community. I believe words have the power to change lives. You can change someone's point of view, their aspirations and even their beliefs. If you have a passion, an inspirational story or a cause that's close to your heart then we want to hear from you. GRIT is our monthly newsletter where the WE Community share their experiences. Our contributors come from all backgrounds and walks of life and some have never written before. This is your opportunity to have your say and read about the things in life that aren't often talked about, but probably should be. Words have the power to change lives. And WE can't wait to hear yours.
2020 has been a surreal year so far which has impacted us all.
During these unprecedented times, WE would like to express a very special thank you to our contributors for sharing how Covid-19 has affected the families of medics and young people who were due to sit key examinations this Summer, as well as raising awareness of the devastating ongoing impact on our healthcare systems, charities and hospitality industry.
Covid-19 has forced everyone to put 'normal life' on pause and for many of us the last few months have been a period of reflection. If you were able to turn back the clock to when you were a teenager or young adult what do you wish you could have told your younger self? Has life turned out as you hoped? Would you do anything different second time round? What emotional support or practical advice would you offer knowing what you know now? Please send us your 'Letter to my Younger Self' (400-700 words) to grit@womenempowered.co.uk as soon as possible.
As children begin to return to school, businesses reopen and some of us return to the workplace, WE hope you all stay healthy, safe and well.
Please continue to stay connected and WE hope to hear from you, and hopefully will see you again soon.
Sunita Behl
Editor
At the start of 2020
Covid-19 was declared a pandemic
And our whole world locked down
No-one knew days would become months
Or how long the virus would stay around
The media went into a frenzy
Scientists worked day and night
All desperate to find a cure
But no answer was in sight
The virus spread like wildfire
Travelling at high speed
Flooding every clinic and hospital
Heroes treated those in need
Donning hazmat suits and face shields
Saving lives was their mission
Body bags and coffin numbers rose
But they refused to face submission
Not knowing what the future held
They looked at each other in despair
While the world watched the virus spread
They just continued to care
And what of our medic's families?
Whilst loved ones worked on the brink
We anxiously awaited their return
Exhausted, no time to think
Just go out and fight
There's no time to question why
The invisible enemy is so sinister
Or many more will die
All we had was the power of pray
To help build our immunity
We all  knew our fateful day would come
We all knew the inevitability
When the virus invaded our home
My fear and precautions accepted defeat
It had sneaked in with spouse's scrubs
My family would have to retreat
With isolation and extreme sanitation
We all faced strict quarantine
Monitoring temperatures and oxygen saturation
Became strangely 'normal' and routine
Thankfully, my family all recovered
Our Covid Warrior is back at the frontline to care
However, the enemy is still unbeaten
So once again I just hold my hands in prayer
If someone had told me in January 2020 that I didn't have to take my A-levels in June, my immediate response would have been sheer joy, an overwhelming sense of relief and a wave of freedom would have certainly been cast over me. However, contrary to this, finding out the same news at the end of March brought me and many others to a jolting standstill. As we endeavoured to embrace the spontaneous last two days of our institutional education, there was a sense of unease, unsure of what our future would entail.
The Corona Virus pandemic has shocked and dramatically altered the lives of every citizen. In different ways, of course, but impacted all of us none the less. So how did A-level students fair? How did we begin to construct our unique 'Corona Virus diary' for our grandkids to hear in years to come?
For me it all started out with a detoxing period – Netflix series were thrown on repeat; endless cakes were made. As my body tried to make sense of this sudden unexpected 'holiday', my mind took a well needed hiatus from anything 'work-related.' However, as I am rather intense when it comes to academia, after a few weeks of doing very little, I found myself yearning to do something with my time; I picked up Mandarin again, began an online Law course and convinced myself that the likes of Joe Wicks and Pamela Reif were the way forward!
The real question though, is how did myself and my peers adapt to our unprecedented situation? How can you stay in touch with yourself, your loved ones, and your future when everything around you screams uncertainty? The recipe for sanity for me during lockdown would turn out to be routine, education, and optimism.
Monday evenings became a regular weekly Skype quiz night with my friends, a first key constant for us all. All of us were 'coping' differently. Some were struggling with the lack of interaction, constantly trying to busy themselves with jobs and cooking to pass the time. Others seemed to be in their natural element, grateful for the hibernation and time alone.
I found waking up at 9am every day, exercising and then completing some work set a more solid intention for the day, coercing productivity rather than lethargy. This stuck for a couple of months but for us A-level students it was difficult to stay motivated without anything to truly work towards. This being said, my time in quarantine did enable me to draw on my creative side. I created an Instagram page to showcase my photography and music reviews and this opportunity taught me that even in uncertain times, gems will appear, making these times worthwhile.
Then, after nearly 5 months of waiting for our lives to be able to move forward again we were faced with the unexpected upheaval of the A level results. We watched in disbelief as friends were unfairly downgraded, many lost their preferred university place or scrambled to find an alternative option.
We, as humans, will always be able to adapt and overcome far more than we ever think possible. When thrown into an unprecedented situation, we are capable of resurfacing, even if faced with the occasional struggle to get to the shore. Therefore, undermining one's inner strength is one of the greatest injustices we could throw at ourselves. The challenges that we as a nation, a community or an individual have faced during this pandemic are momentous. Let that be a precedent for future endeavours to prove that you can, in fact, do anything to survive and still thrive.
For those in refugee camps, fear and uncertainty are sadly an inevitable fact of life. But the additional challenges brought by Covid-19 have made those daily struggles so much harder for the vulnerable to bear.
As the founder of the Lotus Flower charity – which supports women and girls impacted by conflict and displacement, including Yezidi and Syrian survivors of ISIS in Kurdistan, Iraq – I have watched in horror as Covid has wiped out jobs and entire incomes, leaving women and their families in desperate economic hardship. Not only that, but escalating tensions during lockdown have caused a sharp increase in gender-based violence, while rising numbers of girls are being forced to marry early too. Meanwhile, the impact of living in cramped conditions during enforced isolation has also sparked a tide of mental health problems such as anxiety and depression, as well as an upsurge in suicidal tendencies.
While severe enough on its own, the toll of Covid adds yet more suffering to the deep layers of trauma that women and girls still wrestle with following the ISIS attacks of 2014. As well as seeing their husbands and sons brutally murdered, many of them were subjected to rape, slavery, trafficking and torture when their towns and villages were seized.
As a child genocide survivor who was born in Iraq during Saddam Hussein's barbaric regime, I fully empathise with the unimaginable ordeals that these women and girls have endured. My own story is still peppered with dark and disturbing memories; not least of being taken as a child political prisoner when I was aged just four. Our family also escaped a deadly plot to bury us alive and a poisoning attempt before we were rescued by Amnesty International and brought to the UK for a new life.
To date, the Lotus Flower has supported more than 26,000 women and girls at our three camp-based centres. We provide safe, supportive environments, and community-responsive programming in areas such as livelihoods training, language courses, computing, mental health support and awareness and advocacy on women's rights. Our mission is to provide the foundation women need to rebuild themselves, their families and their futures.
However, Covid-19 has meant that we've needed to dramatically change our ways of working – in a very short space of time. When the pandemic first broke out, we responded quickly, delivering hygiene kits and enabling women (Sewing Sisters) to make face masks, which were in scarce supply across the region. No longer able to meet face-to-face, we shifted much of our programming to remote delivery – offering mental health therapy and awareness sessions via platforms such as WhatsApp and Viber. These options have proved extremely popular – but as a critically under-resourced charity, we simply cannot meet the increasing demand for them.
Unfortunately, our own financial future is also in grave danger, as the pandemic has caused many donors to pull out of funding arrangements with us. We urgently need to raise money to keep our work going, but our position as a small local implementer means we are just not seen as a priority. This leaves us in an almost impossible situation: our services are more desperately needed than ever before, yet funding has all but shrunk away.
Our immediate priority is to secure donations so that we can keep our vital remote services going, for as long as we need to during these worrying Covid times. As we have found in recent months, these outlets are a true lifeline. Though we face an uphill battle, our belief in our work has never burned more strongly, and I personally plan to stop at nothing to keep delivering brighter futures to thousands more vulnerable women and girls.
For more information visit www.thelotusflower.org @thelotusf @tabanshoresh
The majority of healthcare-related positions are held by women and nurses are often at the forefront of many public health challenges. As Covid-19 numbers have continued to rise globally, as a healthcare provider, I have growing concerns about how this virus is not only impacting those who require care, but also the large number of women, such as myself, who are being impacted daily while working in the field.
I am a registered nurse and professional care manager specialising in dementia and geriatrics so have been immersed daily in the challenges presented by Covid-19. Over the years I have been involved in previous public health challenges, but I recognise that this one is different. We are now many months in, and yet still have so much to learn. There are still no vaccines or treatments approved thus far and inconsistent and sometimes contradictory guidelines are being issued.
Patients are still in desperate need of assistance to navigate the complexities of care in an ever-changing healthcare environment where they are often met with difficult choices and obstacles along the way. I am constantly serving as an advocate to ensure not only that individuals receive timely access to care and treatment, but also that they have their wishes respected and heard along the way. No one should die alone and care should always, irrespective of the situation, be based on the expressed wishes of the patient.
Healthcare providers should feel safe and have the supplies and necessary equipment on hand to provide effective care and then go home at the end of the day knowing they have done their best to support the patients they serve. I often wake up suddenly at night after a long day of challenges with visuals that I cannot shake, fearing that I will be unable to have all the answers for my patients or help them successfully navigate these challenges.
The fear of transmission often creeps into my head. Even while following strict precautions, I worry that I will indeed bring Covid home to my family, including one child who has autoimmune issues. As a primary care giver, how will my family move on if I become infected? Who will help them navigate past this? As a clinician, I am always planning for the worst-case scenario so I began planning back in early February for my family, staff, and patients. I ensured that emergency plans were in place and developed Covid-specific plans of care for all my patients as a proactive precaution. As a result, many of my patients have thankfully been able to weather this storm.
Uncertainty however has still hung on as cases still increase. All people, especially older adults, need to be able to feel safe to enable socialisation and to be part of their community. It is up to all of us as individuals to make a difference through our own personal actions, whether through reporting symptoms or wearing a mask in public.
Each day, I wake up hopeful for the future, knowing that I am doing my best to support those in need, and hopeful that effective treatments and vaccines are in fact coming. I am encouraged by individuals that are coming together to help each other in what has now become the new normal. However, uncertainty is still in the air and fear sometimes does creep in. I do my best to hold things at bay each day, embracing positive thoughts, but I know that the clouds still remain, looming, and sometimes I can see a storm hanging in the distance. Then I focus back on my work and I see the skies clearing, giving me hope to move on knowing that if we can come together, we can impart positive change for all.
I have always worked in or around hotels. It is a crazy, odd, demanding and sometimes maddening industry but I never left. Hotel people are just kind. Two years ago, I decided to take a big leap and start my own hotel sales and marketing training company.
As with any new business, the beginning was tough! I worked around the clock but after about 18 months my efforts began to pay off. In January 2020, I signed two giant deals which were due to start in April. It was exhilarating and I saw a real future for my business. And then on March 9th 2020 I received the following devastating email:
I think we are going to have to postpone our training program for a bit. In the last seven days, our group of hotels have had $3 million in cancellations due to this virus.
Later that same day, I received a similar email from my second large deal. And then one by one, even my small deals began to cancel. I was devasted and depressed. All my hard work, gone! Hotels were laying off people by the thousands.
I spent a few days wallowing and feeling sorry for myself, I can't lie. I watched the entire Tiger King series in one weekend while consuming a lot of ice cream. But then I rallied and wanted to focus on helping my hotel friends. I was fortunate to have saved for a rainy day and here it was! But so many of my lifelong hotel friends were in terrible shape. So, I did whatever I could; free training for some, free webinars for others, free coaching. Anything that could help them.
Sadly, things continue to decline for hotels. Hotels are closing and staff have been furloughed. I belong to a Facebook group which receives hundreds of daily heart-breaking posts from people who have worked in hotels for 10, 15 and even 25 years and have lost their jobs.
It became clear to me that hotels would not be back until people felt safe traveling, and that wasn't going to happen until we got a vaccine. I wasn't depressed anymore – I was angry. As I started going out, I noticed that some of my favourite businesses were not requiring their employees to wear masks which me even more angry. I decided to build a website where people could check to see if a business is enforcing mask wearing. If the businesses were complying, more people would go there and the businesses would succeed. If they were not, people would stop visiting and that might force those businesses to do better.
I started to build the website but realised it was going to be a lot of work! I was feeling discouraged when I got a message from a friend saying she had given my name to a group who was looking for volunteers. They were setting up a website called Kickcovid.us and needed people to help.
When I clicked on the site, I couldn't believe it. It was my website idea, only better – and it was actually up and running! I said yes, sign me up and began helping this amazing group of volunteers get the word out.
Kickcovid.us is now live in the US and so far, the response has been fantastic. It has been so rewarding to spend time working on a project that I strongly believe will have a real impact on stopping this virus and bringing back my beloved hotel industry.
Please go to KickCovid.US and fill out information about restaurants, parks, stores – any business you visit. Our only goal with this site is to help people find businesses that are looking out for the safety of their employees and visitors by encouraging people to wear masks and social distance.
It is such a simple goal, but one that can be so impactful as I am certain it will lead to my hotel friends getting back to work.
For more information please visit www.kickcovid.US
Do you want to write for GRIT?
Each article needs to be submitted to grit@womenempowered.co.uk by the stated submission date. The newsletter will be sent to our subscribers and will be uploaded on our website and our social media will direct to it.
All submissions should be between 400-700 words. They can be written in the first person where appropriate. They will be edited for content to ensure suitability. Please ensure they are verified with source if it contains factual content. If the topic is personal then please ensure that you have been mindful of others where appropriate and ensure your account is as accurate as possible. Articles submitted will be chosen at the discretion of the editor. Please also be sure to include a photo and your name as you would like to be credited (title / position etc if applicable)
2020 GRIT Topics
NEW YEAR SPECIAL – MISSING YOU
How has your life been impacted by loss? Have you lost a loved one through bereavement, a relationship through divorce, suffered an unexpected redundancy or become a recent empty nester?  We want to hear your advice and thoughts on how you coped and learned to move on.
Submission deadline: 13th December 2019
SPRING 2020 – HEALTH MATTERS
Has your life been touched by a major illness such as cancer, diabetes, heart disease or mental health?  Please share your story to help raise awareness of any medical condition or health-related advice so others can benefit from your experience.
Submission deadline: February 24th 2020
SUMMER 2020 – LETTER TO MY YOUNGER SELF
If you could turn back the clock what words of wisdom would you pass on to your younger self? What have been your biggest 'life lessons'? Would you approach or do anything differently in your personal or professional life knowing what you do now?
Submission deadline: May 23rd 2020
AUTUMN 2020  – NO-ONE EVER TALKS ABOUT…
Please share your views and thoughts on any topic which you feel is not discussed often enough and that you would like to raise awareness of.
Submission deadline 26th October 2020
WINTER 2020  – EDITOR'S PICK
A review of our highlights over the past 12 months featuring our most popular 2020 contributors.
WE needs you
Thank you!
Disclaimer: Women Empowered is a wholly social initiative run by volunteers which aims to empower women to make the best of their individual skills and talents and help them to achieve whatever personal and professional goals they may have. We work at a grass roots level, trying to ensure we are easily accessible to all who would like to reach us.
GRIT is a place for the Women Empowered community to share their life experiences. Articles in GRIT represent the views of their authors and do not represent the views of Women Empowered.
To the extent permissible by law, Women Empowered assumes no responsibility for information published in GRIT and disclaims all liability in respect of such information.
Women Empowered is not liable for any injury and/or damage to persons or property as a result of any actual or alleged libellous statements, infringements of intellectual property or privacy rights, whether resulting from negligence or otherwise.
Women Empowered does not warrant that the information published in GRIT is accurate or free from error. Information published in GRIT is intended solely for the purpose of providing general information and/or opinion.
You agree to accept the application of English law to govern matters between Women Empowered and yourself