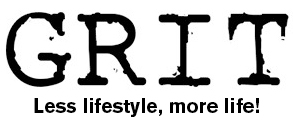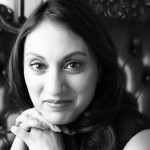 This month we are once again discussing parenthood. Thank you to our contributors for sharing their views including what they believe are the biggest challenges for bringing up children today and the importance of gratitude. We would also like to raise awareness of the plight of a family who are seeking a stem transplant match to save their 5 year old daughter who has leukaemia. Please read Kaiya's story here and help if you can. [http://facebook.com/curekaiya]
Next month's issue of GRIT is on health. Can you help raise awareness of any medical condition? Has your life been touched by a major illness such as cancer, diabetes, heart disease or mental health?  Please share your story, or health-related advice, so others can benefit from your experience. Please send your article on 'Health Awareness' (400-700 words) to grit@womenempowered.co.uk before 20th May 2018.
WE look forward to hearing from you.
 "Do you remember when we were young and our parents took us to the cinema or gave us a small unexpected toy?' my husband, said to me one day. 'It was so special back then and we were so thankful for these rare occurrences. Do you think our son will ever experience that same feeling?"
My parenting journey has only just begun; our little boy is three years old so I am definitely no 'parenting' expert. However I decided very early the types of values I wanted impart to my son and I have tried my best to make them part of his every day. From a practical point of view the way we have applied these 'values' has created some of the most cherished memories between me and my lovely boy in his early years.
In today's saturated market of parenting books, magazines, websites and blogs it's easy to feel overwhelmed by the challenges that parenting brings. How do we ensure a healthy nutritionally balanced diet? How do we get our children into the best schools in an increasingly competitive environment? How do we juggle personal, professional and family demands whilst ensuring our child is all singing, all dancing and exposed to the maximum experiences? The list is endless.
On top of this we have to deal with the changing world we live in – the threat of surreptitious social media on our children's mental health, a society where intolerance is on the rise (terrorism, Brexit, the rise of Trump), and the advance of hyper-consumerism. We are breeding a generation who can acquire what they want at the click of a button, discard it, and then want the next best thing on the market. This makes our children want more, leading to a sense of entitlement and ultimately a lack of appreciation.
In my mind the fundamental value that we can teach our children is the art of gratitude. Gratitude is one of the trickiest concepts to teach, however I believe if instilled and taught in a child's formative years (the first 3 – 5 years of a child's life), so our children can begin to look outside their one-person world, they can become sensitive to the feelings of others, developing empathy and other important life skills along the way.
Simple concepts seem to have worked best for my son in helping cement the idea of gratitude. First we try to work gratitude into our daily conversations in the way we talk to each other. The concept of 'Please' and 'Thank you' should be instilled early; after all good manners overlap with gratitude. More so, at the end of every day I ask him to share three things that make him feel happy that he is thankful for; this is such a powerful and simple tool but one that keeps positivity high and often results in phrases like 'Thank you for the shiny sun' or 'I am happy for the yummy apple I ate today!'
My son is only three but he helps us to load the washing machine, hang up clothes, and even helps us make our breakfast smoothies. We hope this will help him feel more grateful and appreciate the effort we put in for him and the beauty of hard work and pitching in together.
Our little family of three has recently taken a commitment to participate in a goodwill project on our birthdays. Our hope is that in the future this will encourage our son to be less focussed on having the latest toy and the biggest party on his birthday and instead focus on helping those less fortunate than himself. For his third birthday he chose all the toys and books he had finished with and donated them to our local hospital – a small act that made him feel very proud. We also encourage him to write thank you notes and making presents for people.
My son and I now have a special motto which has become the daily mantra in our home 'LIVE, LOVE, LAUGH!'
I believe by being grateful, he will LIVE a more meaningful, purposeful, and inspired life; success doesn't come easy but with every knock comes the ability to get up and grow again. He will live a life worth living.
By being grateful for the love, kindness and care he receives from us and others, he will in turn learn to LOVE. Not only self-love but also the ideals of compassion, empathy, tolerance and service to others.
And lastly, by being grateful he will learn to LAUGH. Studies show grateful people have higher levels of happiness and optimism, along with lower levels of depression and stress. In a society where mental health issues plague our youth, this is more essential than ever.
On my son's third birthday we had no big party and no grand gestures. Instead there were balloons and a couple of gifts in the living room to greet him in the morning. Two days later he turned to me and said 'Thank you for my birthday Mummy, I loved it'.
'Gratitude can transform common days into thanksgivings, turn routine jobs into joy, and change ordinary opportunities into blessings.'
William Arthur Ward
Last year I stumbled across an adorable scene of my two girls playing with their dolls, bouncing their 'babies' on their knees and giggling away. When I asked them what they were doing my 2 year old, enthusiastically replied "We are playing Mum friends, Mummy". "Oh, that sounds like fun, what is that game about?" I said feeling mildly smug that my kids had created a game in my honour. My 4 year old then proudly said "We are looking after our babies, drinking wine and having a chat." I was horrified!
That evening I shared the story with my husband, and it hit me that that whilst what we teach our children is important, a fundamental aspect of our children's learning is actually by osmosis. Our kids absorb the influence of the people they are surrounded by and a parent's influence can be the strongest, especially in their formative years.
As I have become more aware I have started to notice that my girls mimic my behaviour, both good and bad. If I look close enough they are almost holding up a mirror of my character for me to see, warts and all. The other day one of my daughters was marching around the house with a handbag and a mobile phone, pretending to go work and telling me how busy she was. This was an obvious play on what she was seeing (I hate to say). However the more subtle influences play out in their habits and interactions with others. They play back messages to me that I am passively tell them, without me even realising it!
Since becoming mother to my two spritely daughters I have spent many hours with family and friends chewing the fat over a broad spectrum of views about what we should tell our children. My aspiration for my daughters is for them to grow up to be happy, healthy, resilient and socially responsible women who realise their potential. I am conscious of my daughters' emotional, physical and spiritual wellbeing and try to balance these competing interests in the things that I teach them. I come from a family of educationalists so have always been interested in educational theory. My parenting 'style' has been influenced by brain-based learning techniques, my Indian heritage, and good old fashioned gut instinct to help guide me through parenting challenges.
I hope to build a solid foundation for my girls for their future. However, my role as their major role model, has now become very stark. The realisation of my influence over my girls has given me a personal challenge that I never envisaged. I have been challenged to assess whether I am actually living my values – essentially am I practicing what I preach? I have all of these great aspirations for my girls but am I demonstrating or embodying these characteristics myself?
I am now far more conscious of the influence that my actions have on my kids. Now for example when faced with a stressful situation I am mindful of demonstrating resilience in order to reinforce the coping mechanisms (the theory) we have taught them. So in my quest to teach my children, I have actually learned a lot about myself and have been inspired to become a better version of myself. In my view, we can't just talk the talk when it comes to teaching our kids, we must walk the walk as well!
I recently enjoyed a weekend with my extended family for my Dad's 65th Birthday and my aunt had the opportunity to spend time with my two girls, aged 2 and 6. A few days later she texted me to say she was incredibly proud of what I had achieved and that my husband and I were doing a fab job of parenting. I was flattered but it made me think. What am I actually showing and telling my children at this young, impressionable age?
Here are some of the things I have learnt through life experiences but more recently through the help of a life coach which I hope to pass onto my children.
Embrace individuality
It is important to follow your own passion and be your own driving force. Being part of an Asian family can push us to toe the line and become part of a wider 'culture'. We may forget what we want and what we aspire to be in a bid to conform to society ideals and follow previous generations. We are not brought up to upset the status quo. In doing this, children can often forget to think of themselves and what they truly want.
Be authentic
After taking guidance from a life coach I have come to realise that it is important to show your true self, particularly to your children. Parenting with purpose for me means being yourself and showing your children a true version of you. If you can show your likes and dislikes, your loves and hates, your passions and drivers, your children will learn to be themselves and be confident to do the same too.
Be grounded and recognise your own self-worth
My advice to my children as they grow is if you care for yourself and your own feelings, your children will reflect on this and hopefully do the same. In my experience if you do this, it breeds self-belief and the will to achieve anything.
Wear your heart on your sleeve
My children see me laugh, cry and shout. They see me juggling what I can only describe as a crazy, busy life. But what they also see is a happy version of me which reflects on them and gives them the reinforcement to do the things that make them happy. This will hopefully allow them to experience fulfilment and ultimately achievement on their own barometer of success.
2018 GRIT Topics
JUNE GRIT – Health Awareness
Can you help raise awareness of any medical condition? Has your life been touched by a major illness such as cancer, diabetes, heart disease or mental health?  Please share your story, or health-related advice, so others can benefit from your experience.
JULY/AUG – SUMMER SPECIAL GRIT – Business know-how
Read our business advice, tips and success stories from our WE community.
SEPTEMBER GRIT – The world in which we live
What is your passion? Do you champion the homeless, care for the environment, teach or share skills to help benefit others? Are you involved in a charity, your local community or politics? Tell us how the world in which you live has shaped the person you have become and why you became involved in whatever cause you feel passionate about.
OCTOBER – WE event
Don't miss this month's WE speaker event.  More details to follow.
NOVEMBER GRIT – No-one ever talks about…
Please share your views and thoughts on any topic which you feel is not discussed often enough and that you would like to raise awareness of.
DECEMBER GRIT – Looking back on 2018
A review of our highlights over the past 12 months featuring our most popular 2018 contributors.
WE needs YOU!
Thank you.
Disclaimer: Women Empowered is a wholly social initiative run by volunteers which aims to empower women to make the best of their individual skills and talents and help them to achieve whatever personal and professional goals they may have. We work at a grass roots level, trying to ensure we are easily accessible to all who would like to reach us.
GRIT is a place for the Women Empowered community to share their life experiences. Articles in GRIT represent the views of their authors and do not represent the views of Women Empowered.
To the extent permissible by law, Women Empowered assumes no responsibility for information published in GRIT and disclaims all liability in respect of such information.
Women Empowered is not liable for any injury and/or damage to persons or property as a result of any actual or alleged libellous statements, infringements of intellectual property or privacy rights, whether resulting from negligence or otherwise.
Women Empowered does not warrant that the information published in GRIT is accurate or free from error. Information published in GRIT is intended solely for the purpose of providing general information and/or opinion.
You agree to accept the application of English law to govern matters between Women Empowered and yourself