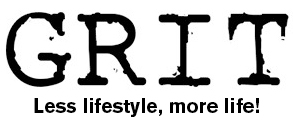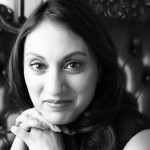 This month we are discussing challenging the status quo and our perceptions of what is 'accepted' within our society. Thank you to our contributors for sharing their views on a range of topics from honour killings and the experiences of being an older, single women to choosing the right profession for you, even if it lays outside usual cultural or social expectations.
Next month we want to hear your views on what motherhood means to you. Do you feel there are pressures or expectations from society to become a parent? Have you experienced difficulties trying to conceive, chosen to adopt or experienced IVF? Did you make a conscious decision not to have children? Do you find not being a Mother challenging or liberating? Please share what motherhood means to you. Send your article on 'The true meaning of motherhood' (400-700 words) to grit@womenempowered.co.uk before 20th February 2016.
We look forward to hearing from you.
Sunita Behl
Editor
There is no honour in honour killings
Last year I did a Ted talk. I spoke about social conditioning and my community's expectations of me as a single, 40-something Indian woman who has always been outside the bell curve.
I grew up in the 1980s in the UK and saw many of my South Asian friends follow the 'social norm' of marriage and kids. They were conditioned to behave in a certain way. However, what if you do not follow the rules of behaviour of what is considered acceptable in a group or society? Will you be shunned, or worse, suffer some kind of consequence?
I believe marriage should be about love and not what society expects. In recent years many Asian parent's attitudes have changed towards marriage and now more young people live with their partners. However some families struggle with this as it goes against their values – the family honour or 'izzat.'
I often ask what is honour?  And why is the shackle of honour only applicable to girls? Over the years I have heard too many stories of girls being murdered in the name of honour. Each time I see such headlines I question what's honourable about murder?
These acts of violence that we have come to call honour killings, have no honour in them. There is simply no basis for the kind of systemic violence against women that occurs in the name of honour. And it all comes back to social conditioning.
In my personal life I have had face and break down out-of-date cultural norms and society's expectations of me. I had the big, fat Punjabi wedding but then I got divorced. I hoped to have children but was diagnosed with ovarian cancer and lost an ovary at 21 and ended up having a hysterectomy at the age of 36. So no marriage and no children.
Despite these challenges I have showed society that I'm still happy, successful, independent and most of all globally well-respected. I have always followed my own path and lived life on my terms. I have shown I don't need a husband to define me. I am enough.
I now channel my energy into empowering others and have spent many years supporting those who have taken a stand or walked away from out-of-date cultural practices. Ironically the same 'aunties' who used to bad mouth me for being divorced are now trolling me on social media wishing they had travelled and lived life as free spirits.
It's easy to walk on a road well-travelled. However my motto is it is best to live and dance to the beat of your own drum. Leave behind your own footsteps. You don't have to conform to social norms. Instead do something that gives others hope and inspiration. Show that it's ok to stand alone and become fearless.
View Mandy's Tedx talk here: https://youtu.be/d_zPid32-L4
Doctor, engineer, lawyer….or police officer?
I am a British Hindu, and being from an Asian family, I was always encouraged to pursue a career in one of the following professions: lawyer, accountant, engineer, doctor or entrepreneur. These are tremendous careers but they were not for me.
In 2013, I graduated from University in Business Management. When I finished, I began looking for a corporate job as it is was expected and is the cultural norm amongst the Asian community. At the time I believed it was what I wanted too.
Whilst I was applying, I read numerous job descriptions. I applied for jobs, but none appealed to me. I wanted a job with great responsibility in society but that was exciting at the same time. I am a people person, so wanted a job where I was interacting with a diverse range of people. I also wanted a job with mobility that allowed me the opportunity to progress.
During my job search, I saw an advert promoting a career with the London Metropolitan Police. As soon as I read this, I knew straight away that this was the career for me.
In 2014, I passed the application process and started Training at Hendon. Whilst there, I received some of the finest training anyone could ask for. I learnt numerous skills that I did not possess before including; dealing with conflict and people, self-defence, legislation….the list goes on.
Since I have been in the Police, I have experienced numerous things that have developed me as a person. It has allowed me to see a bigger picture of the world. It is amazing how much you are exposed to and what you see as a Police officer. Predominately, it has helped me come out of my shell and given me tremendous self-confidence. My job has made me realise my potential and what I am capable of, as I have learnt to overcome numerous obstacles and been exposed to the best and the worst of society.
If you are currently looking for a job or have never considered joining the Police, look no further. If you are looking for a career with diversity, mobility, excitement and job satisfaction, I suggest you apply to become a police officer.
I have a personal aim, by the time I retire; I want a career in the Police to be among that illustrious list of professions. Being from an Asian background, I am very aware that the social and cultural norm is to work in the corporate world. However, from my personal experience since joining the Police, I want make people to be aware that there is no conventional way to become successful and happy.
So in the future, my hope is when parents are encouraging their children to follow a profession that they will still mention a doctor, a lawyer or an engineer – but that a new aspiration will be added to the list – to become a police officer.
I grew up always assuming I would marry. As an Asian woman it was culturally expected and in many cases it still is the social norm. However if I could turn back the clock I would approach my precious youthful years with a very different attitude now!
Throughout my twenties and thirties, my parents and I spent many years actively searching for a suitable husband. However while my peers settled one by one into married life, I remained single. Back then I remember attending weddings with a mixture of happiness for the couple and remorse for what I thought I was missing. I became accustomed to well-meaning friends offering to set me up and not so well-meaning 'aunties' who would look down on my singlehood status. I recall my poor mother listening graciously as her friends and female relatives constantly commented on how they just couldn't understand my predicament. "Your daughter is bright and not bad looking," they would say "so why is she still single?"
I wasn't opposed to marriage, I just hadn't found someone to spend the rest of my life with. Many of my friends succumbed to the pressure to marry often just to 'fit in'. As the years went by, I remained hopeful but the pool of eligible men rapidly shrunk. Now potential partners often came with additional challenges; unresolved previous relationships, the possibility of step-children and less willingness to compromise on both sides. I was even approached by married men with no intention of leaving their wives. Unfortunately for them, just because I was single, I had no intention or desire to become someone's mistress!
Gradually I lost interest in searching for the perfect 'one' but instead began to appreciate and enjoy the multiple benefits of my single life. I had no husband or in-law restrictions, owned my own home and had full control over my hard-earned income. I had wonderful, diverse friendships which spanned every generation, background and nationality. I was able to devote time to causes that mattered to me and built a successful business I was really proud of. I had travelled the world, continuously learnt new skills, taken care of my health and even trained to run marathons. Most importantly I had been able to spend quality time with my aging parents during their final years and had built close relationships with my nieces and nephews.
As I entered my fifties many of my girlfriends, whose married lifestyles I had envied in my younger years, were now divorced, single parents or empty-nesters searching for a new life purpose. I learnt from their life experiences that the imaginary rosy garden of marriage I had visualised in my youth, was apparently not always quite as rosy as it would appear. Ironically they told me they had in fact always been envious of my life. I suppose all of us always want what we perceive we do not have.
As I have got older I have realised marital status becomes less relevant. Whether you are married, single or co-habiting the most important thing is that you are happy and content. Today I can honestly say I have no regrets and wouldn't change the way my life has panned out for anything. I just wish someone had told me as I entered my twenties, when I was actively searching for the perfect 'one', that you already know the special person who is supposed to complete you and become your life-long companion. That person is actually you!
Do traditions help us or hinder us?
I have vivid memories of celebrating festivals, like Diwali, when we lived in Malawi during my childhood. I remember the flicker of divas (lights) in sand-filled paper bags dotted all around our courtyard and the sound of grain being ground into flour by my grandmother. I recall the mandir (temple) as a place of fun for us children – fireworks in tin cans, mangoes being dried in the sun for pickles and cajoling sweets from my grandfather. Times seemed simpler then.
In 1987 we were evicted and uprooted from our homeland. This sudden life change would come to inform my view of the world even now. By the time we settled in Norwich, the fabric of our lives had already unwound. Celebrations now took place in community centres and whilst the adults carved out new relationships, us children, had to learn different rules for the playground. We navigated this alien place, in part, through our traditions, shared across time and continents.
Traditions can help us find our way, but they can also, sometimes, hinder us. I have little doubt that the sense of injustice felt at our expulsion has had more than a passing influence on my decision to work in the law. My grandfather was also an advocate – so I had both the desire and the role modelling needed to realise my youthful ambitions. By temperament I was a bookish child with huge amounts of enthusiasm to see that the world was put to rights – so ultimately qualifying as a lawyer seems, in hindsight, almost like a foregone conclusion. By the time that we'd left Malawi, I had already started unpicking the world through my own eyes – the process of shaping it centred on my understanding, rather than what society deemed appropriate had already started.
My mixed heritage marriage, followed by divorce, coupled with an inquisitive mind, have meant that my view is that social norms don't really apply or exist – in fact I find it difficult to categorically define what a "social norm" is. I believe we create our own standards.
My circumstances – being a female and a single parent – are ill-suited to a very traditional profession. There remain on-going challenges due to the male-driven norms of the industry. For example, a reliance on after hours networking to generate work. However, I have watched my family face significant threats to their livelihoods and still thrive. What I have learnt is that you can face your personal and professional difficulties by being true to your own values.
We celebrate Lord Ram's return from exile and light up the night sky at Diwali because he symbolises reason and equal treatment. These long standing values mirror my own. The core value of The London Law Practice, which I started in 2011, are collaboration and fair treatment. I do believe we are creating a law firm which works for all its stakeholders and I am keen that in the longer term we play our part in changing the culture within which law firms operate, so that the profession is accessible to anyone with talent.
The advice that I would give to my younger self and anyone looking to join the law profession now would be this: be firm in your resolve and true to your own values.
For further information, visit: www.londonlawpractice.com and www.themedicallawpractice.com
Do you want to write for GRIT?
Each article needs to be submitted to grit@womenempowered.co.uk on the 20th of the preceding month (eg an article for June should be submitted by 20th May). The newsletter will go out on the 5th of each month to our subscribers and will be uploaded on our website and our social media will direct to it.
All submissions should be between 400-700 words. They can be written in the first person where appropriate. They will be edited for content to ensure suitability. Please ensure they are verified with source if it contains factual content. If the topic is personal then please ensure that you have been mindful of others where appropriate and ensure your account is as accurate as possible. Articles submitted will be chosen at the discretion of the editor. Please also be sure to include a photo and your name as you would like to be credited (title / position etc if applicable)
2017 GRIT Topics
MARCH – The true meaning of motherhood
Do you feel there are pressures or expectations from society to become a parent? Have you experienced difficulties trying to conceive, chosen to adopt or experienced IVF? Did you make a conscious decision not to have children? Do you find not being a Mother challenging or liberating? Please share what motherhood means to you.
APRIL – Health Matters
Do you, or a loved one, have experience of living with a medical condition? Has your life been impacted by cancer, diabetes, depression or heart disease? Please send your advice and insight to help raise awareness of any health-related issue that is important to you.
MAY – Breaking stereotypes
Have you achieved success in an unusual or traditionally male dominated field? Do you have personal experience of dealing with other people's preconceived national, cultural or religious stereotypes of the type of person they think you should be? Please share how you have broken stereotypes or been limited because of them.
JUNE – Going back to work
Have you returned to work or started a business after a career break? Are you keen to get back on the career ladder or create a new lifestyle? Do you think there is a right time to go back to work after children? Please share your experience, how you managed the transition getting back to work and your advice for others in a similar position.
JULY – My new direction
Has an event such as marriage, divorce, having a baby or a health issue prompted you to make a major change? Have you changed your career, lifestyle, religion or outlook on life? Tell us why you chose to take a new direction and how it has impacted you.
AUG – What every entrepreneur should know
Are you an established entrepreneur? Please share your business and advice tips for those who may be contemplating starting a new venture or what you had wished you knew when you were starting out.
SEPTEMBER – Giving back to society
Do you think it is important to give your time, money or skills to benefit others? Have you volunteered with a charity, organisation or educational establishment? Tell us about your experience and the impact that giving back to society has had on yourself and others.
OCTOBER – No one ever talks about…
Please share your views and thoughts on any topic which you feel is not discussed often enough and that you would like to raise awareness of.
NOVEMBER – Do men need empowering too?
What is the role of men in women empowerment? Does empowering women really make men less relevant? What is the role of the man within the family? What messages should we pass onto younger generations of men as gender roles become less defined? Share your thoughts and views.
DECEMBER – 2017 highlights
To round off the year we'd love to hear your personal highlights from the past 12 months. If you could turn back the clock to 2016 would you have done anything differently this year? Write a letter to yourself of your proud moments, memories and achievements and your hopes for the New Year.
WE needs YOU!
Thank you.
Disclaimer: Women Empowered is a wholly social initiative run by volunteers which aims to empower women to make the best of their individual skills and talents and help them to achieve whatever personal and professional goals they may have. We work at a grass roots level, trying to ensure we are easily accessible to all who would like to reach us.
GRIT is a place for the Women Empowered community to share their life experiences. Articles in GRIT represent the views of their authors and do not represent the views of Women Empowered.
To the extent permissible by law, Women Empowered assumes no responsibility for information published in GRIT and disclaims all liability in respect of such information.
Women Empowered is not liable for any injury and/or damage to persons or property as a result of any actual or alleged libellous statements, infringements of intellectual property or privacy rights, whether resulting from negligence or otherwise.
Women Empowered does not warrant that the information published in GRIT is accurate or free from error. Information published in GRIT is intended solely for the purpose of providing general information and/or opinion.
You agree to accept the application of English law to govern matters between Women Empowered and yourself