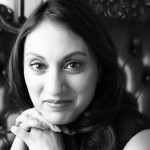 This month's issue has been inspired by the many entrepreneurs amongst our Women Empowered community. Thank you to everyone who has shared their entrepreneurial journey, from their initial big idea to challenges they have had to overcome and essential business tips every start-up should know.
To support our upcoming Women Empowered Sewa events, we are dedicating next month to the important subject of charity and philanthropy. Do you have a cause that you champion? Do you believe charity begins at home or that one person's actions can really make a difference? If you would like to help raise awareness of a particular charity or share your views, please send your article for our Sewa (Selfless Service) Special (400-700 words) to grit@womenempowered.co.uk before 20th August, 2015.
We look forward to hearing from you.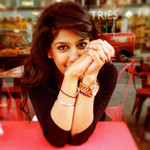 The Mehndi Maestro – By Pavan Ahluwalia, Guinness World record holder and founder of Pavan at Selfridges
Being classed as an 'Entrepreneur' is quite surreal for me as it is something I have been working towards for a long time. When I first started my journey the thought of being an entrepreneur would excite me and my mind would run wild with the creative possibilities. We all want to get to a point in our lives where we have financial freedom, doing what we love and living the life we dream of. However, the life of an entrepreneur is not for everyone.
I thought being an entrepreneur meant coming up with a new invention or completely new idea and launching it into the world. However, there are many success stories of where an old product or service is launched in a new and innovative way and this is what I believe I have done with henna.
So here are my tips on being an entrepreneur and some hurdles you may encounter along the way…
When I used to hear Entrepreneurs share their story the main point that often came across was the number of hours in a day they work. Since starting the Henna Bars in Selfridges I have now felt the impact of this too and as we have expanded, it has got even busier! The 18 hour days are no exaggeration and time left to spend with loved ones is very limited. So, be prepared!
As an entrepreneur you have no real social life, so it is really important that your family and partner support your work. They should understand the amount of commitment needed to make it work as without this I'm quite certain it would be very hard to focus on making your business a success. I now understand what people mean when they say that your business is like 'your baby' that needs constant attention. I think my biggest battle at the moment is time, and making the most efficient use of it.
Financial return is not immediate, but when you are doing what you love you, money is seen as the by-product of any success. Your achievements will be what drive you to keep going and meet your goals.
Lastly, you cannot gain any significant amount of success alone. A great team, whether at home or your staff, is essential to help you grow. Surrounding yourself with people who believe in your vision, and are willing to work for it too, is priceless.
To find out more about Pavan and her bridal and henna portfolio please visit www.pavanonline.com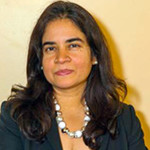 Bringing work-life balance to the law profession – By Reina D'Costa, Solicitor and Founder of BizlawUK
I come from a family of professional entrepreneurs so I have always had the entrepreneurial bug in me. My parents are both doctors who set up their own practices and flourished. So one day I decided to part ways with my multinational employer, Zee TV. I chose a company name and set up my own consultancy. I had spotted a gap in the market and wanted to fulfil my genuine interest to help small businesses grow whilst having the satisfaction of being my own boss and managing my own work-life balance too which is a difficult feat in the legal sector.
How did I start?
I had been senior in-house counsel in charge of legal matters at a multinational for some years helping it grow into new territories and sectors while saving money. During this time I had developed an understanding of issues facing businesses and commercial acumen. I learned that businesses were looking for solutions to problems, not just what the law says.
When the recession hit, many new businesses were still being encouraged by the Government to start and required to seek the legal advice they needed to help them succeed, but felt daunted. Such businesses did not have a full time in-house solicitor, a large budget for using various specialist law firms or the knowledge and time to find out which adviser would be the best for their requirements.
Thus BizlawUK was launched to fill this gap. We provide practical, pro-active, personalized and cost effective solutions for legal services to businesses, big and small. A flexible model means we can offer one point of contact who cares and understands the client's business. The consultancy is also able to refer clients to trusted value-added business services thus aiding the best all-round service. Our motto is "Prevention is Better than Cure" because many businesses often wait until it's too late and can then suffer heavy consequences of being "Penny wise, pound foolish".
What challenges have I had to overcome?
Growing a business from scratch is not easy. I have kept overheads low so clients can benefit. When I started I already had built up many good quality contacts. Goodwill and testimonials helped me initially grow the business with 'ready' clients. One has to spend a lot of time and money networking, marketing, learning social media and business skills. I have tried to grow the business through strategic partnerships and word of mouth and BizlawUK can now boast a great panel of freelance consultants, law firms as well as many other businesses on our panel like funding, accountancy, currency converters, meeting room providers and marketing companies that all help add value to any business.
What has the journey been like?
It has been an interesting roller coaster but well worth the reward that comes with having you own business. We are still learning every day and tweaking the business to suit our clients' needs. Those that need funding and cannot afford our services can access our funding partners in the first instance and then avail of legal services.
Our next stage will be to grow our client base to help even more small businesses. By availing of the strides in technology, we will also strive to provide a work-life balance to our experienced freelance solicitors to ensure they are happy and fulfilled and enable us to provide a better service at a lower cost. I am proud to have been chosen by LinkedIn UK as one of the top 3 connected women in my sector who were promoted for International Women's Day and it is rewarding to be commended with many great testimonials from clients.
What are my future plans?
Having a self-sustaining business model and feeling satisfied that I have fulfilled my dream to bring the personal touch and work-life balance into legal services. I also want to help small businesses succeed with a special focus on growing international and women-owned businesses in the UK and offer dual qualified expertise to help UK businesses expand into India.
BizlawUK is your one stop for legal and business needs. We are a legal services consultancy, not a Law Firm. We are offering a free 30 minute risk consultation to GRIT readers covering areas such as contracts, employment, trademarks, data protection, disputes or bad debt. Simply quote GRIT and contact Reina on 07583452230 or email reina@bizlawuk.co.uk . For further information and to access updates on our social media platforms please visit our website www.bizlawuk.co.uk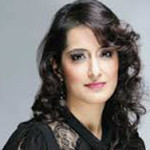 Pioneering the British Asian Fashion Industry – By Raishma Islam, Founder of Raishma.co.uk and the Raishma Brand
My name is Raishma, and I am a fashion designer. Since I started the Raishma brand I have dressed many VIPs along the way including royalty and celebrities like Mel B and Bafta winner Juliet Stevenson. I opened my first couture and bridal wear store in 1998.
I've learnt a lot over the years whilst being an entrepreneur. It hasn't been an easy journey, with lots of ups and downs as you would expect. Each stage has been a transition, managing the business as a wife and then as a mother.
The business model has also changed and understanding your market is the key to success. After 15 years of couture and bridal wear, and with an unstable economy, I saw a shift in consumer spending. I realised that customers no longer wanted to spend £500 on an outfit that they would only wear once a year. So, one night I had a light bulb moment – I saw a gap in the market for on trend, good quality fusion wear both in-store and online.
My business proposition had to change; a new online store and a beautifully designed range of Pret wear was the way forward. The prospect was daunting. I was the least savvy social media and tech person you could meet! I had to overcome my fear of the unknown to set up an e-commerce store, and really try to get to grips with the right platform and understand the technical side enough so I didn't get taken advantage of by unethical web developers.
Many new businesses start off on-line and then slowly expand to having a physical shop; however my store was already established, so I had to expand in the opposite direction. I'm not part of the new 'social media' generation, so I had to quickly learn to familiarise myself with Twitter, Facebook and Instagram so I could grow and promote my business worldwide. My team were incredibly helpful; helping me understand how we could use the internet to the maximum advantage of the business.
I also had to quickly learn the ins and outs of creating and retailing a ready-to-wear collection. This was very different to high end couture and was all about minimums, commercial restraints and fitting issues. The process was exciting and challenging and it was great to learn something new. Finding suppliers and building new relationships was hard without any real contacts in India, but being creative and thinking out of the box helped me to achieve this.
It was very tricky to start selling my new Pret collection online whilst still maintaining my bridal boutique; however the hard work has certainly paid off. We were recently awarded the title of Best Online Business of the Year at the 2015 English Asian Business Awards. We were up against some very established online businesses so it was a massive surprise when our website won after being online for just over a year.
We moved our retail store from the end of Green Street into the new East Shopping Centre in March this year, and this is where we now showcase our full ready-to-wear collection as well as our bridal range. This move was best for the business, as we're now in a prime location in Europe's first ever Asian Shopping Centre mall.
My collection has been selling well both on-line and in store, and our plans for the future include mainstream concessions and outlets, which will be announced over the coming months. The future seems exciting, and the possibilities are endless. However, the issues with cash flow never disappear and keep you grounded! We are growing as a business and becoming a pioneer in the British Asian fashion industry which is what I have always wanted to achieve, from Bridal now to Pret.
If you are determined enough and believe in yourself, anything is possible. Be focused and stay passionate. My husband often calls me crazy. However you need to be a little crazy to be a female entrepreneur; no one else can multi-task our lives the way that we can!
To see Raishma's latest ready-to-wear collections or for couture and bridal wear please visit us online at www.raishma.co.uk or in-store our at Unit 33, Raishma, East Shopping Centre, 232 Green Street, E7 8LE.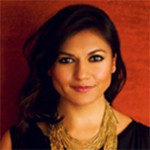 Creating the spice of life – By Mira Manek, Food entrepreneur and author
Indian food is often seen as being a very heavy and oily cuisine, yet in its essence, it is enriching, nutritious and light. And this is the perception I want to change.
My passion for healthy food began over a decade ago. Wherever I travelled, I would constantly be searching for the healthiest vegetarian spots. However I didn't really know what 'healthy' meant or understand that low fat wasn't necessarily healthy.
As a teenager I had digestion and skin problems and I thought that the answer was to ditch 'oily Indian food'. For a while I was all about just cereal bars and granola. It took me some time to realise that feeding my body with processed foods that were low in fat and, in fact, high in sugar was not the answer and was the reason I wasn't seeing any positive changes in my body. This inspired me to transform my attitude to food. Yoga also played a key role in taking me back to my own home cooked food; the food that my mother, my grandmother and aunts had always made.
Coming from a large family where my cousins and I grew up together as siblings, food had always been an integral part of our lives. Food was the ingredient which brought the family together. So, I started to wade through my family's trousseau of recipes. I began to tweak ingredients here and there and in doing so, realised the endless possibilities available using the wealth of spices and ingredients in my own home kitchen.
My three products came about by wanting to create something for myself that I could carry in my bag and eat on the go with my tea or coffee to satisfy that sweet craving. They do not contain any refined sugar, dairy or gluten and you can find them in many of London's healthiest eateries from Raw Press Mayfair to Holborn Dining Rooms at the Rosewood Hotel and Department of Coffee.
I am also working with restaurants, hotels and cafes on wellness dishes and menus – my Saffron Compote with Cinnamon Granola, made with coconut sugar, is on the breakfast menu at the Holborn Dining Rooms and I am also currently developing salads and healthy menus with others. My Chai spice mix will soon be served as a chai latte in all the Department of Coffee stores.
For further information, events and recipes please visit www.miramanek.com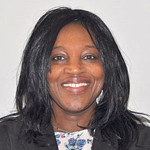 ICT skills to change lives – By Rahmat Balogun, CEO & Founder TechMaids
After working in the IT corporate sector for many years, I decided to take time out to raise my wonderful family. During this time I came up with new concept. My idea began to evolve through my professional experience and after researching a 'social' skill gap in the Tech industry.
The concept for TechMaids was triggered by my passion for gender equality, diversity and inspiring the next generation. I work with young girls, mums and single parents who have faced challenging times and offer them work-based digital learning skills to give them economic and life changing opportunities.
Ever since I started I haven't looked back. I'm very proud to be a part of a forward thinking community empowerment enterprise programme supporting women and girls facing hardship and enabling them reach their potential either in their business, domestic lives or to help boost their careers.
I've played mentor and role model to women who have come to me for advice for both of their personal lives or careers. Many times I slip away from my tutoring role into a counselling one "totally unplanned"- I just listen and encourage without being judgemental.
As women, we are all marginalised in society to different degrees. Since Techmaids began I have met women from all walks of life with many different stories that have touched my heart. Some women have gone through horrific circumstances and we try hard to build back their confidence. As a woman, I understand women's issues and how challenging it can be. I've had to face barriers in previous roles within the corporate sector myself however I certainly have never had to endure half as much as these women.
Only a handful of unsung heroines do what we do. We offer support to vulnerable women and empower them to stand strong and be confident enough to advance themselves and improve their circumstances.
On the positive side it does feel good to receive the acknowledgement and a "pat on the back" for our work or when someone thanks us for the work we do as mentors. As women we can all inspire others and for me this is a tick in the box that I've done my job and makes me feel fulfilled in my role.
Since I started Techmaids I have found that I have learned just as much from the women I've met as well as well as from the life experience I gained during my time in the corporate sector. So far I have empowered and changed the lives of a significant number of women and girls. Some have gone on to new jobs or to set up small businesses and I am very proud of all of them.
TechMaids is passionate about inspiring the next generation, mums and single parents by offering digital learning skills to influence creativity, innovation, enterprise and most importantly offer life- changing opportunities. For further information please visit www.tech-maids.com or you can email us at info@tech-maids.com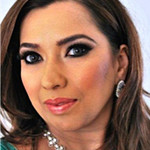 Release your fears – By Abby Ghafoor Managing Director, Arc Management Consulting Ltd
A famous author once said: "Luck marches with those who give it their very best". I firmly believe in creating your own "luck" and answering the knock of opportunity at the right time. Similarly, if you enjoy what you do, you will have the passion to ignite the drive to succeed.
My passion has never been about financial gain. It was merely to take my father's business to the next level as I was barely 21 years old when he passed away. He had his own dairy by the name of ARC Dairies, which I was too inexperienced to take over after his unexpected death. I always wondered how I could fulfil my father's dream and take it further.
The light bulb moment came 20 years later, just after the birth of my third child. Was it insanity? Hormones? Or just taking the time out to reflect on what I could do next?
I was looking for a new challenge in my professional life. I was always huge on self-development and happy to share lessons along the way. In my role as a Marketing Consultant I knew that I excelled at business development and surpassed all set goals and targets, so I decided to go it alone and set up my own management consultancy. Following in my Father's footsteps I was destined to be an entrepreneur, and ARC was born.
Before I returned from maternity leave, I had already set up my business plan and registered the company. "Leaving the boardroom and taking the plunge" as they say, was one of the most difficult decisions I've ever taken. From being one of the top performers in the organisation and having one of the most senior roles to starting from zero was a big shock. You are suddenly literally on your own and not cushioned with all the perks and having things done for you. However, I knew this re-birth would give me an opportunity to share my skills and knowledge. Through scheduled training sessions with young professionals, women and the community I could take organisations that were ready to that next phase of exponential growth.
The first thing I wanted to do was to test my idea so I started to contact Asian media companies to get the best prices on advertising my business. There was no stopping me; I even rang an Asian Sky channel and spoke to the producer. This resulted in him inviting me to do a nine-part live show to address viewer's business questions.
This was a huge opportunity but meant I had to travel to Manchester, leaving my daughters and six-month-old baby. I must have been absolutely mad. Thankfully, I had the support of my husband and family, who have been the biggest driving factor for me to reach my goals.
Not long after this, I was introduced to a publisher of an Asian business publication and ARC Management Consulting had landed its first client. My learning curve was huge. I faced many crossroads and adversities along the way but keeping my goals in clear sight helped me achieve results and overcome any barriers.
I believe the top three hurdles to overcome when launching a new business are:
1. Fear of starting
This can hinder any founder from turning their vision into a reality. If you are afraid to take the necessary action to achieve your goals, you end up stuck and entrenched within a limited mindset. Once you begin to shatter these fears, you will begin to excel and achieve your purpose.
2. Fear of failing
This can crumble any entrepreneur's passion for creating. At every point in an entrepreneur's life, we all face the potential for failure. The more you focus on such fears, the more you will be drawn in that direction. A major shift in results will only come when you no longer run from the fear of failure but embrace the challenges.
3. Fear of evolving
I have witnessed this in many businesses, including my own. Often entrepreneurs grow their company to a certain point and feel comfortable with the position attained. When I was faced with the idea of expansion, I had to change the direction of my business twice before the path of success was clearly defined.
Today my main clients include a host of global luxury brands. I help them to grow their business, focusing particularly on seeking and securing their niche markets and clientele.
As an entrepreneur, when you set forth completely into that state of being and release your fears, you will transform your reality into an experience filled with abundance and joy.
For further information please visit www.arc-mc.com