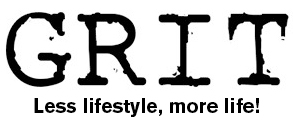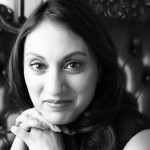 This month we asked you to share any issue that you felt we do not discuss enough but should discuss more. Thank you to all of our contributors for a diverse range of contributions from raising awareness of emotional and physical abuse, helping others and why we need to love ourselves.
We live in a world filled with superficial celebrity culture however who are the real heroes or heroines that you look up to? What traits do they possess and what have they achieved that makes them stand out? Whether your role model is someone you know personally or in the public eye please share why they inspire you. Please send your article for next month's issue on 'Inspiring Role Models – The Real Heroes' (400-700 words) to grit@womenempowered.co.uk before 20th June 2016.
We look forward to hearing from you.
Sunita Behl
Editor
We need to talk more about…Domestic Abuse
Meera Dalal took her own life when she could no longer tolerate domestic abuse. Like so many women (far more than are actually recorded) she suffered in silence. Too many women continue to suffer silently until that silence implodes into irretrievable loss: loss of confidence, loss of identity and too often, loss of life.
Last year, an estimated 2.1 million people experienced some form of domestic abuse in the UK, with 1.4 million female and approximately 700,000 male victims. Every month seven women are killed by former or current partners in England and Wales, and worryingly a quarter of 13-18 year old young girls report experiencing physical abuse from their partner1.
The government definition of domestic violence and abuse is: Any incident or pattern of incidents of controlling, coercive, threatening behaviour, violence or abuse between those aged 16 or over who are, or have been, intimate partners or family members regardless of gender or sexuality. This can encompass, but is not limited to, psychological, physical, sexual, financial (control) and emotional abuse 2.
Thousands of women do not report abuse either because they have no faith in the police, they fear embarrassment or want to protect their children. Some women do not even recognize that a crime is being committed as they may believe the conduct of their abuser is the norm.
When controlling behaviour is not recognised within a relationship this is a major cause for concern. Initially what may have been enjoyed or perceived as protective behaviour i.e. – he does not want me to go out alone at night because it is not safe, can turn into controlling behaviour when a woman no longer feels confident to go out alone or stops visiting family or friends. She then becomes isolated and more dependent.
The start of controlling behaviour in a relationship may be subtle. For instance you may be criticised about how you dress or look, become increasingly isolated from friends or family or be undermined or belittled. It is important to remember not all abusive relationships escalate into physical abuse. Many women report that mental or emotional abuse, feeling fearful or isolated and having to 'walk on eggshells' can be just as hurtful as physical violence. Sadly some women, like Meera, after tolerating many months or years of abuse are not saved.
This is a stark reminder to all of us that we should have zero tolerance to any form of control or abuse. The most subtle forms of abuse and control often elude greater publicity and therefore perhaps need greater awareness to help to avoid the most horrific stories reaching the headlines. The most important starting point is to educate our next generation of girls so they are aware of what an abusive or controlling relationship is. Young women should know that remaining in an abusive relationship is not their only option and there is support in society and the immediate community if needed. There is no shame in leaving an abusive relationship. However, there is a great shame in a parent losing the confident, independent woman they brought up.
More awareness and education is needed from an early age, perhaps as part of the curriculum and PHSE lessons. Our boys may also benefit from recognising and becoming more mindful about their attitude towards girls and women. For instance do young men know that a male who commits domestic violence against a partner is at risk of losing contact rights with his children?
Domestic abuse is an issue which affects our whole society and it's time to seek prevention rather than cure. Our young girls today will become the role models for their daughters tomorrow. Knowledge and awareness is power and recognising and not tolerating abuse is the first step. In this current age of social media and celebrity popular culture, there is no ceiling on the messages that can be filtered down to the new generation. Is this a way forward?
For more information visit www.allfamilymatters.co.uk
Meera Dalal Memorial: Domestic Violence FACEBOOK Awareness Page
References: 1. ONS Government Survey 2015. 2. Available at: https://www.gov.uk/guidance/domestic-violence-and-abuse. Accessed 04.06.16.
Do you feel angry, resentful, discontented or frustrated at yourself? If yes, are your emotions trying to tell you something? When I was single I went through a stage of my life when I experienced all of these emotions. I felt I was just surviving and not thriving. So I decided to take action to overcome these challenges and set out to transform myself. To do this, I needed a great deal of courage as I was afraid. However, I no longer wanted to be a hostage of my fears and self-doubt so I set about focusing on four aspects of my life to help me become a better version of myself: physical, intellectual, emotional and spiritual (PIES).
PHYSICAL
The first aspect that I improved was my physical wellbeing. I started regular, weekly personal training sessions at home to tone my body and help me feel energised. My teeth weren't great, so I decided that some dental work would help me laugh my head off knowing my fillings weren't showing! I started to use better products on my skin and hair and ensured I had regular facials and trips to the hairdresser. My nails deserved better attention too, so taking care of my hands and feet with a manicure and pedicure really helped. I updated my wardrobe and worked on my make-up techniques. When I looked in the mirror, I felt good and that boosted my confidence and self-esteem. I started to love myself again.
INTELLECTUAL
At the same time, I started to develop myself intellectually. Being single again, meant that I had more time for myself and I reignited my passion for reading. I read lots of books around relationships to gain an insight on how to create a great companionship. My favourite book was called 'Are you the one for me?' by Barbara De Angelis. Shortly after reading this book, I actually met the man of my dreams. I decided to start my Master's degree which was linked to my job as a Special Educational Needs Co-ordinator. It has taken me four years to complete and I graduate this August. The intellectual stimulation that I gained from reading and studying, gave me confidence to write articles and I am currently working on a book. I discovered that in this aspect of my life, I could be influenced to think differently, be inspired and motivated to have new experiences.
EMOTIONAL
Emotional fitness was the most difficult to master. We are not taught this in life and just randomly try and work it out. Some of the things that I examined about myself were how I handled conflict with family, friends and colleagues. I also became more aware of how I managed myself when I got angry or upset. I started to be less reactive to comments made by others and instead would think through my response so that it was more effective. I started sharing my feelings more openly and learned to be vulnerable with my family.
SPIRITUAL
Finally, spiritual need, was the subtlest of them all. I derived my need for silence and solitude through meditation. Although it was at an amateur level, this helped settle my mind and calm my irritable nature. Yoga also helped me to slow down and improve my breathing. My faith in God through prayer brought me great peace, forgiveness and harmony in my life at a time that was full of grief. Spirituality also helped to strengthen my virtues such as patience, kindness, forgiveness and love. This area in life is often the easiest to neglect.
These four aspects are all interconnected and I discovered that to be the best version of myself, I needed to work on all of these areas before I could consider meeting 'The One'. Throughout this time I learnt a considerable amount about transforming myself and really loving myself once again.
As working women our day-to-day lives can be pretty busy and there always seems to be a to-do list that you just never quite get to the bottom of. While it can often feature smaller tasks like wash the windows, for me a few bigger things niggle away. For example, it bothers me that I don't do more to give back or help others and it's a factor I always tell myself I'll look into or think about yet never seem to do.
That may sound funny coming from a person who works for a charity but, there is always more I feel I should be doing to contribute to society. Perhaps it's working in the charity sector that gives me a heightened awareness to the world's jam-packed cabinet of problems and, going home to my cosy home, having my health and eating a good dinner now makes me feel guiltier than I did before.
So, I think we need to talk more about helping others and make it a global trend to volunteer, give back and lend a helping hand. After all, world issues such as climate change and poverty are something we're faced with every time we turn on the news, and wouldn't it be nice to feel like you are doing something to make a small difference?
By talking more to my friends about doing some good I'm being forced to take action. Don't get me wrong, I'm not planning a hike up Kilimanjaro or make a permanent move to the Sudan! I'm thinking of ways I can make a small difference from donating to a charity or volunteering, attending the occasional charity function or even just giving to the homeless guy on the corner.
Trends come and go. Right now I believe we're seeing the rise of the global citizen – there's even an aptly named festival for those who want to do more and, with famous faces like Leonardo DiCaprio bringing world issues to the common conversation. Many people are starting to care about the wider world around them, so let's keep talking about what we can do to help others.
Whatever your own personal cause may be, local or international, disease or poverty, climate change or the elderly, there are small actions each of us can do to make our world – as cheesy as it may sound – a better place.
We should talk more about…Emotional abuse
We need to talk more about relationships that involve control, intimidation and coercion. We need to talk more about relationships where a partner systemically isolates the victim from the support of her friends and family. We need to more talk about relationships in which a partner humiliates, intimidates and subordinates the victim.
#MaybeHeDoesntHitYou…. but he tells you that you are fat and ugly and no one else will love you.
#MaybeHeDoesntHitYou …. but he always finds a reason for you to not see your friends or family.
#MaybeHeDoesntHitYou …..but he punches the wall and smashes your things because you "made" him.
Last month, this twitter hashtag went viral, drawing attention to the fact that whilst we talk about domestic violence, far less attention is paid to the type of abusive relationship that doesn't include physical violence. 1 in 4 women in the UK will be a victim of domestic violence1, and this does not take into account emotional abuse, which is just as serious. Men also suffer, but in cases of domestic violence with four or more violent incidents, 89% of victims are female. According to a recent crime study, in 2012, two million people in the UK suffered domestic abuse at the hands of their partners or relatives.2
Many victims say that the trauma from psychological abuse lasts far longer than the damage from physical abuse however this is often not talked about. Too often, we read about abusive relationships and think "that will never happen to me"…but one day, you might wake up, look at your life and realise that it has already happened.
In 2012, a major crime study showed females aged between 16 and 24 were more likely to be victims of abuse, stalking and sexual assault.3 Given that these experiences are likely to influence what these young women consider to be 'normal' in future relationships, this is a worrying statistic that has long‐lasting effects on their mental health, career prospects and the values which they pass on to their children.
We need to talk about all types of abusive relationships, including those that do not involve violence, so that we know how to recognise it and how to prevent them. When abusive relationships are normalised or unrecognised, change is unlikely to occur. Until women know how to recognise they are being abused, the abuse is unlikely to stop.
Every single one of us, male and female, needs to talk more openly about healthy relationships as we do society a disservice by not speaking up for our rights‐ the right to a loving relationship, free from the fear of physical, verbal or emotional abuse.
We need to address and eliminate the current common view that victims should feel ashamed or share a portion of the blame. We need to talk about the fact that no one deserves to be in an abusive relationship. We need to be clear that it is not the victim's fault that the perpetrator is angry and that the victim did not "ask for it". We need to ensure that we induce a cultural change through education and media where females are empowered and gender relations can be built that sustain respect, harmony and non‐ violence. We need to invest in gender equality and women's empowerment in order to tackle the root causes of abusive relationships. We need to ensure that there is focus on equality in education, as well as educational opportunities for girls. Women's unequal economic and employment opportunities are a major factor in perpetuating their entrapment in situations of violence, exploitation and abuse.
Men can be, should be, and often are powerful advocates for ending violence against women. All of us must do much more to prevent women and girls being trapped in abusive relationships in the first place. This is why I believe we need to talk more about abuse.
National Domestic Violence Freephone Helpline, 0808 2000 247
Refuge ‐ www.refuge.org.uk
Women's Aid ‐ 0808 2000 247
Sangam Centre in Edgware ‐ 020 8952 7062
If it is an emergency, please call the police immediately!
If you are a perpetrator of domestic violence and want to change – call Respect on 0845 122 8609
References: 1. Crime Survey of England and Wales, 2013/14. 2. ONS 2012 Survey. Available at:  http://webarchive.nationalarchives.gov.uk/20160105160709/http://www.ons.gov.uk/ons/dcp171778_298904.pdf. Accessed 30.05.16. 3. ONS http://webarchive.nationalarchives.gov.uk/20160105160709/http://www.ons.gov.uk/ons/dcp171776_352362.pdf. Accessed 30.05.16.
A careful scrutiny of the world reveals action and peace do not seem to coexist. The western world with all its action and affluence complains of lack of inner peace. The eastern world contented with its peace lacks action and affluence. Modern advancement has ensured an improved standard of living. Homes are comfier, gadgets make life easier, cars are faster, beds are softer, phones are smarter…but are we happier?
In the past great sages pondered over this paradox of life. They investigated life methodically and scientifically. They realised that with all the advancement and development in the world, people are not as happy as they should be. The reason being that only one aspect of life was being improved but not the other – the standard of living but not the standard of life. Everyone was busy developing the world and in the process the individual was totally neglected. Consequently the unprepared individual lived in stress and strain in a world of plenty and prosperity! Arthur Schopenhauer, the German philosopher observed, "It is difficult to find happiness within oneself but it is impossible to find it anywhere else". The sages thus focused their attention on the individual and gave out the sublime truths of Vedanta. The knowledge designed to rehabilitate the individual to perfection.
Choice of Action
Humans alone face the dilemma of choice. Other creatures have a computerised, pre-set programme of action. A carnivore cannot become a vegetarian or an herbivore a meat eater. Animals are constrained to follow a course of action to suit their particular nature. Vedanta equips the individual with the knowledge to make the right choice of action. This technique of action can be applied in the home, in business, in society, everywhere. Following this course one enjoys prosperity with peace of mind. John Milton advises: "The mind is its own place and in itself, can make a Heaven of a Hell, a Hell of a Heaven".
On what basis does one make a choice? A human being is constituted of the body, mind and intellect. Body is a container that houses the inner personality, which consists of the mind and intellect. It is either the mind or the intellect that makes a choice. Mind is the equipment that has impulses, emotions, likes and dislikes. Intellect is the equipment that reasons, discerns, judges. The fundamental problem is that people lives are dictated by their mind.
Vedanta educates you on the devastating nature of the mind and the necessity to control it with the discerning intellect. For example the nature of the mind is to grab instant pleasures. Succumbing to this instinct one ends up suffering. The Bhagavad Gita captures this problem that humanity faces, "that which is pleasurable in the beginning later turns unpleasant; that which is unpleasant in the beginning later becomes pleasant". The thought of discipline is unpleasant. One chooses to disregard it and indulge in sense enjoyments. Not realising this leads to neutralisation and eventual loss of pleasure. Similarly to get emotionally attached provides an instant pleasure but leads to unhappiness in the relationship and even a separation. Vedanta distinguishes between love and attachment. Love + Selfishness = Attachment. To 'love' another merely because they cater to your desires is attachment. Therefore to practice love requires knowledge, effort and unselfishness. Since all this is unpleasant in the beginning, en masse people get attached and suffer later.
Lift yourself by yourself
Vedanta urges each one to strengthen their intellects and control the vagaries of their mind. Intellect is different from intelligence. Acquiring knowledge from schools and universities, from books and the Internet only increases intelligence. But intellect is the capacity to control the demands of the mind. Thus one could be a brilliant scientist or economist but could be addicted to wine, wealth or women. To develop the intellect one needs to question every aspect of life, not mechanically accept what everything. Learn the laws of living and understand how it works. After consultation and independent thought make your life's choices. Thus Vedanta helps to strengthen your personality and be prepared to face challenges. Swami Parthasarathy explains in his book, 'The Eternities Vedanta Treatise':
"Living is an art, a skill and a technique. You must learn and practice it as you would learn to play a piano, or golf or fly an aircraft".
Further information: www.vedantaworld.org
Do you want to write for GRIT?
Each article needs to be submitted to grit@womenempowered.co.uk on the 20th of the preceding month (eg an article for June should be submitted by 20th May). The newsletter will go out on the 5th of each month to our subscribers and will be uploaded on our website and our social media will direct to it.
All submissions should be between 400-700 words. They can be written in the first person where appropriate. They will be edited for content to ensure suitability. Please ensure they are verified with source if it contains factual content. If the topic is personal then please ensure that you have been mindful of others where appropriate and ensure your account is as accurate as possible. Articles submitted will be chosen at the discretion of the editor. Please also be sure to include a photo and your name as you would like to be credited (title / position etc if applicable)
2016 GRIT Topics
JULY – Inspiring Role Models – The Real Heroes
In a world filled with superficial celebrity culture, who are the real heroes or heroines that you look up to? What traits do they possess and what have they achieved that makes them stand out? Whether your role model is someone you know personally or in the public eye please share why they inspire you.
AUGUST – Making time for me
Many of us think of August to enjoy the summer and look forward to the holidays. Tell us your views on how you feel about the importance of 'me-time'? Do you think it is important to take timeout for yourself every day? Or is the thought of 'me-time' selfish or unrealistic?
SEPTEMBER – Health and Body talk
Do you think there is a link between body image and self-esteem? Do you feel there is too much pressure on women to stay young or be thin? What do you think of photo-shopped female images used throughout the media? If you have a view on any body image or health-related issue from cosmetic surgery and the size zero debate to the impact of fad dieting or social media we want to hear from you.
OCTOBER – Is a woman's role changing?
Do you think a woman's role has changed? How different is your life to previous generations? Do you think you have more opportunities than ever before or that there is more pressure to succeed? Is it really possible for a woman to manage ambitions alongside a happy family life? How has a woman role changed in society and the wider world? Please share your views.
NOVEMBER – Back to business
Have you started your own business? Do you have views on the benefits of working for yourself or would you recommend that you should stick to the security of a corporate career? Does the thought of being your own boss feel you with excitement or fear? Please share your experience, advice and business tips for others who may be thinking of taking the big step.
DECEMBER – Looking forward to 2017
What are your big hopes and plans for 2017? What will you change or how will you make a difference? Please share your proud moments, memories and achievements of the past year and your hopes for the New Year.
WE needs YOU!
Thank you.
Disclaimer: Women Empowered is a wholly social initiative run by volunteers which aims to empower women to make the best of their individual skills and talents and help them to achieve whatever personal and professional goals they may have. We work at a grass roots level, trying to ensure we are easily accessible to all who would like to reach us.
GRIT is a place for the Women Empowered community to share their life experiences. Articles in GRIT represent the views of their authors and do not represent the views of Women Empowered.
To the extent permissible by law, Women Empowered assumes no responsibility for information published in GRIT and disclaims all liability in respect of such information.
Women Empowered is not liable for any injury and/or damage to persons or property as a result of any actual or alleged libellous statements, infringements of intellectual property or privacy rights, whether resulting from negligence or otherwise.
Women Empowered does not warrant that the information published in GRIT is accurate or free from error. Information published in GRIT is intended solely for the purpose of providing general information and/or opinion.
You agree to accept the application of English law to govern matters between Women Empowered and yourself