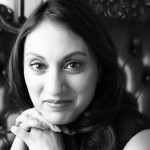 To round off the year this month is dedicated to you – our Women Empowered or 'WE' community. Thank you to everyone who has shared how you have been touched by WE from being inspired to start a new venture, meeting new friends or business contacts, getting involved in our charitable work or through contributing to GRIT.
For January's issue we want to hear how a fresh start has changed your life and your advice for others who may be contemplating a change. Has changing your career or relationship, a life event or moving abroad triggered an unexpected opportunity or made you reassess priorities? Please send us your article on My Fresh Start (400-700 words) to grit@womenempowered.co.uk before 20th December, 2015.
A big thank you to everyone who has contributed to GRIT over the past year – your articles are always insightful and thought-provoking so please do keep writing in.
We look forward to hearing from many more of you in the New Year.
Sunita Behl, Editor.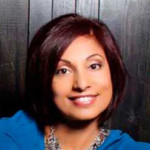 Bringing my skills to WE – By Lisa Akesson, Communication skills trainer and Voice specialist, Lisa Akesson and Associates
I was very fortunate to be introduced to WE by a friend a few years ago and did not realise the impact a women's networking group like this would have in creating new relationships and business opportunities. WE contributed to both.
I have worked with actors as well as run presentation training in the private and public sector for over 15 years. What struck me whilst working in this field was that many of the women I met were talented, hardworking and collaborative individuals but lacked the confidence and impact to put themselves forward, climb the career ladder and be seen for who they are and what they could offer.
I had also met female entrepreneurs and business owners who were clearly experts in their field but when asked to communicate their vision or message in public would often lose their audience within minutes. Not because they were not capable but because they lacked the gravitas and presence to keep their audience fully engaged. Such powerful content – so quickly lost! I knew that with the right communication tools, the difference women can make is huge!
I wanted to empower women to communicate with confidence, credibility and impact and it was from this place, prompted by a wise friend whom I sat next to at a WE event, that our discussion began about how I could bring these skills to WE.
Back in 2013, I ran my very first women only "Personal Impact" evening which was well attended by many WE ladies and described as 'very useful', 'very effective' and 'invaluable'. This inspired me to launch my "Impactful Leadership for Women" workshops.
WE also gave me the opportunity to make connections with Barclay's Bank and the Queen's Award. The latter resulted in a "Personal Impact for Women" training day that I ran for the department with discussions for more workshops in the future.
Another wonderful thing that has arisen out of WE is the relationships I have built. Among others, Aibda Gafoor from Asian Wealth is someone I can genuinely call my friend and I am honoured she is now one of my business associates and someone I can contact anytime to discuss ideas with or just meet up for a coffee (or in my case a herbal tea!) We are looking forward to running training in the future on "Influencing and Negotiations".
So WE and Me have certainly been on a journey. I have learnt from so many inspiring speakers, been an Enabling Partner, undertaken new business opportunities and made great friendships.
Thank you Reena and Mona for your support, openness and the vision to empower women – a vision that is very close to my heart.
For more information visit www.successfulleadersconference.com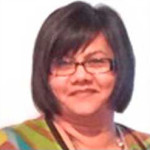 Sewa, WE & Me – By Dee Vara, You, Me and We Sewa Coordinator, Founder of Deevarajewels
I first became involved with WE because because of my passion for charity work and giving back to the community where I can see and have a direct impact. I am delighted to now coordinate the SEWA arm for WE and believe that as a collective WE, the difference we can make to people's lives are immense.
Sewa has many different meanings. I like to think of it as the selfless giving of one self (time, effort and energy) to help others to improve their lives. For me WE embraces Sewa. It encourages you to give whatever time you can to help others and there are many initiatives where anyone can get involved.
A popular and internationally recognised initiative we run is Sewa Day. Every October, WE organise a day where volunteers, family and friends can take part in giving something back to the community through a project or scheme. This year, on Sunday 4th October, in conjunction with Sewa Day, WE, You and Me volunteers stood outside VB & Sons in North Harrow, from 10.00 am to 4.00 pm where we asked shoppers to donate one item from their shop to the Trusell Trust food bank. We also collected new sleeping bags for the homeless.
Another project WE are involved in is part of the SWAT feeding the homeless initiative. This takes place on the last Thursday of every month when a group of WE volunteers head down to Charing Cross to take hot and cold food donations to feed hundreds of homeless people who have found themselves in this desperate situation. On a recent visit, WE were also able to distribute in excess of 130 new sleeping bags which were donated by friends and family of our WE community.
My personal favourite, and one that has had a big impact, is the Sewa Care home visits. I am the coordinator for this initiative and together with volunteers we visit a female care home in Harrow to provide company for these elderly ladies. It is amazing how just by being there and by talking and listening can bring so much joy to these wonderful ladies. I also organise a variety of activities to bring a different perspective to our visits. In the past these have included Bhajans and Aarti (devotional songs), nail painting, playing Antakshari (a singing game) and serving afternoon tea.
During a recent visit, we spent a very bitter sweet day at the Seva Care Home. The elderly ladies had lost two of their friends and WE, two of our baas. With the use of our trusted phones, we created a playlist and sung bhajans and performed Garbaas to lift their spirits. The ladies at the home joined in and it was such an amazing atmosphere. Seeing the smiling faces of the elderly ladies was definitely an added bonus!
I do hope that you have been inspired to do your own little bit of Sewa. I know that through my involvement with WE, I have been able to encourage many colleagues, friends and family to come forward and make an impact and more importantly make a difference.
Many of you may already do Sewa. Some do it regularly, others when they can. It doesn't matter how often we do it. What matters is that we do it because it can help make the world a better place and advance our society.
Please get in touch with me, Dee Vara at sewa@womenempowered.co.uk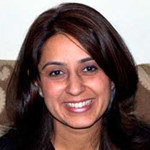 Why I wrote for GRIT – By Jasmin Tucker, EFT Practitioner
It's difficult to be untouched if you a regular reader of GRIT. With so many inspiring articles and writers, I too was compelled to contribute to GRIT earlier this year. (The day my heart stopped – http://www.womenempowered.co.uk/grit_june.html)
It was my very first contribution to any sort of magazine or newsletter but I found sharing and writing about my past experience gave me an outlet which I hoped may help someone else going through a similar experience. Despite my nervousness, the feedback was wonderful and very encouraging indeed so here I am writing my second contribution to GRIT in 2015!
In my previous article I mentioned how holistic medicine and a technique known as EFT (Emotional Freedom Technique) had helped my recovery from a life-changing health issue. I have always felt a calling to be able to make a difference and help others. Since writing my article, encouraged and inspired by the many other GRIT contributors, I am proud to have now qualified as an EFT practitioner. Contributing to GRIT, along with many other sources encouraged me to listen to this calling and my intuition. I found the October issue on Sewa particularly inspiring (http://www.womenempowered.co.uk/grit_october_2015.html) and am now looking forward to volunteering a few hours of my professional time towards people who may benefit from my newly acquired skills.
In January 2016 I will also train as a practitioner in Matrix Reimprinting – another branch of EFT – and I am hoping to do many more courses over the next year in energy and spiritual healing. We often hear great stories of people achieving great things. What we chose to ignore is that these big achievers are born amongst us and we are all capable of accomplishing great things. We wait for miracles to happen every day. We want to see things to believe them rather than believing in something and then making it happen.
'You'll see it when you believe it' – Dr. Wayne Dyer.
GRIT is a celebration of us ordinary people accomplishing big things. Inspiring one another by sharing our stories, whether happy memories or painful life changing events. Reading everyone's experiences and contributions in GRIT is truly enriching.
These newsletters are very valuable and it takes people and manpower to put it all together. A big thank you to the WE team, especially, the editor Sunita Behl for putting all these heart-warming articles together. Like everyone behind WE, she gives her precious hours voluntarily, and week after week edits all of the articles that are sent in to be published to make all of this happen.
Thank you WE.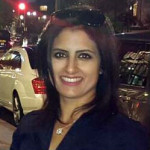 It's now or never! – By Neelu Mohan, Founder of Creations by NM
Around the time of my sister's wedding I realised how difficult it was to find someone to do the 'small' things for the functions that lead up to the big day. Everything from dry fruit trays, Indian sweet trays to mehndi favours needed to be done. So in the end I decided to just do it myself and I actually ended up really enjoying it.
I received so many compliments that many people told me that I should start doing this as a business. When I spoke to my nearest and dearest, I was met with a 'wait for the right time', and 'it's quite a difficult thing to start – maybe not just yet'. However, I just knew that this was something I really wanted to do.
After the wedding festivities were over my idea lingered for a bit but eventually got buried deep down somewhere (probably under household chores!). Then I heard about Women Empowered (WE).
I still remember thinking to myself 'What's the point of going? There will be people talking about their achievements and businesses and when they ask me what I do I will have nothing to say. I'm a housewife with three boys (well four including the other half!) who just really wants to do something for herself and start working again like before the kids came along.'
How wrong was I? In fact, I became so addicted to attending the WE speaker events, that I would always make sure I was free. Every time I attended, I would leave feeling charged and positive. There were always inspiring speakers and I would always connect with, or relate to, the experiences of at least one of them! Each time I would go home and think that's it – this time I'm going to do something; but nothing ever materialised.
Then at the last WE Entrepreneurship event something did happen. It's hard to explain but for me this time the speakers felt different and seemed more informal. They had all started businesses literally from scratch and had no previous experience in the venture they had set up. I can't pinpoint exactly what it was but all I can say is that it really got me thinking. I had a friend who had constantly been telling me to start my business and that day I looked at her and said 'It's now or never.' And the following day I started work on my business.
Diwali was coming up and I knew this would be a great time to start advertising. Believe me, the feeling of when my first order came in was just something else!
For more information please visit my Facebook page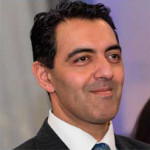 You never know who you may meet – By Hardeep Rai, Kaleidoscope Investments
Back in 2012 Reena mentioned an organisation that she was developing called Women Empowered (WE) and I recall feeling so proud of her and what she was trying to create. In 2013 I set up Equity Stake and during a conversation with Natwest (one of our Strategic Partners) I understood female entrepreneurs were going to be a focus area for 2014. As soon as I heard this, I contacted Reena to find out how WE was doing.
Reena pointed me to the website and I looked at the past events and photos. There was a WE event coming up so I asked if there were any sponsorship opportunities. I thought it would be a great way for me to understand more about WE and also introduce Equity Stake to potential female entrepreneurs who wanted to start their own business.
That one night changed the course and direction of Equity Stake in a way I could not have imagined!
Throughout the evening I met over 20 ladies many of whom wanted guidance on how to turn their business ideas into a real business. This is the foundation of what we do, so I could not have asked for a more captive audience! I recall being very impressed by the quality and stature of people attending and the fact that there were over 120 people there!
Two stories that night particularly stand out for me.
The first relates to my encounter with Mimi Harker. Mimi is an extremely colourful, vibrant and passionate personality. I knew from my first meeting with her, that this would be someone I would absolutely love to work with. She had all the makings of an entrepreneur embellished with an extremely successful political career. I followed up with Mimi after the event and we discussed helping her to develop her business, Mimi's Marvellous Mixers. Her Mixers are based on a Chutney look and feel, but are considerably more than that. They can be used as mixers for so many different types of things ranging from being used as a dip to being the only sauce you need to put into a prawn curry!
Mimi is now working with one of our top Mentors David. David was responsible for bringing Starbucks into the UK market and also ran all food and beverage at Harrods a few years ago. I asked him for his professional opinion on Mimi and he was very positive. So we assigned him to Mimi to help grow her business.
The second story, involved Gurinder Chadha who was one of the guest speakers that night. I remember messaging my girlfriend, telling her that I would really love to find a way to approach Gurinder to introduce myself! So, I started to think of all the opening lines I could use to approach Gurinder with, including "Bend it like Beckham is one of my favourite movies of all time"; "my parents loved "Bhaji on the Beach"…the list went on…
In the end, I opted for a simple approach and just said "Hi, how are you?". We ended up speaking for over 20 minutes, literally non-stop, about so many different things. The one thing I that I realised that night, and from my subsequent dealings with Gurinder, is that apart from being an extremely successful Film Director, Gurinder has an incredibly entrepreneurial business mind. She has so many different ideas that are so diverse in nature, many of which have absolutely nothing to do with the world of film. Importantly however, she has the innate ability to "join the dots" and bring people together, which is key.
Apart from becoming a good friend in a very short space of time, Gurinder has also become a client of ours and we are working on a few different projects. One of these includes giving potential investors a fantastic opportunity to buy into a film that she will be shooting in London in the very near future.
With all that is going on within my business, the one person that I often remember with fondness and gratitude is Reena. Were it not for Women Empowered and attending the event that night, Equity Stake would not have managed to raise our profile in such a short space of time.
This event for me was a practical example of how quickly things can change when you "grab" an opportunity that you are presented with. We are often driven by our own insecurities, fears or ego which may prevent us from following our passion or desires. And we really shouldn't.
Thanks again to WE.
For more information visit www.kaleidoscopeinvestments.com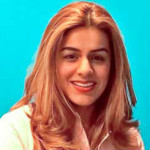 WE brought out the politician in me – By Kanwal Toor, Founder – CWC (Collective for Women & children) Activist – Conservative Party
I was delighted to attend an event organised by WE (Women Empowered). There are times in one's life when an incident gives you a new direction. I would without doubt say this event was exactly that for me.
I met some very interesting people that evening including Ameet Jogia, Kulveer Ranger and Amandeep Bhogal. Since the event Aman has then taken on the arduous task of mentoring me in the political work I now do for the Conservative party. I always knew I was a conservative by heart but meeting Aman at this event made me realise that this was the party I was going to join.
Amandeep Bhogal is the first Sikh candidate to represent the Conservatives in Northern Ireland and is now a GLA candidate for London. He is an inspiring, young man – determined, energetic and exactly what our party needs right now. I admire his conviction and values.
Women have come a long way in the world of politics. Just one hundred years ago, there were no female politicians in the Houses of Parliament at all! However today nearly a quarter of MPs in the House of Commons are women and female members of the House of Lords make up about a fifth of the total membership. However, we still have a lot of work to do. Currently just over one in five Members of Parliament are women, compared with just over one half of the adult population.
WE gave me, a woman, a platform to find new and meaningful contacts. These helped lead me to a clearer direction (in my case politics). Events such as these organised by WE are essential for a well-balanced and a representative society.
I wish WE all the luck.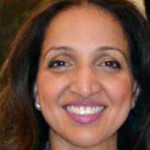 Just do it and have no regrets – By Harpreet Bajaj
Having attended a number of Women Empowered events, I have finally gained the insight and motivation to step up to the mark and just do it! Many of us often contemplate starting our own business but talk ourselves out of it. We may feel like it is too much work or that we have missed the boat.
For me attending the WE events has helped me to put things into perspective. The panel is always so grounded and humble and their backgrounds and industries are so diverse. It makes you realise that there are no boundaries. From the talks by Shavata Singh about launching her Shavata Brow studios to Nina Wadia's journey, each one has been priceless. And every event has definitely triggered a chord in me.
I was fortunate to achieve my high school dreams of becoming a chartered accountant in Canada, gaining a job at Price Waterhouse Coopers and being transferred to London early in life. However this still never came close to the desire to run my own business and I still feel I have not yet fulfilled my appetite to do something more exciting and challenging.
There have been a few times in my life when I saw an opportunity, made an enquiry but then let the chance slip by. In hindsight I have always thought, I should have done it, I would have done it, I could have done it….hence regret. The words of the WE panellists have encouraged me to not let things slip by; to take an opportunity that is looking me in the eye and give it a shot; to not get intimidated or fear failure.
WE events have also been a great opportunity to network and get honest advice. Despite being able to do everything from spreadsheets to analysis to market strategy, design has always held me back. Before I started my recent business plan, I was hesitant about building a website and designing a logo as I had no previous experience. So I approached Geeta Sidhu-Robb at one of the events and asked for her advice. Her answer was simple, "don't spend money on designing a logo, it will all change as you develop your brand". As for a website, her response was "build it yourself on WordPress, it's easy". Thank you Geeta, I built my own website and my own logo, your honest advice was spot on!
I am currently at the preliminary stage of a new business but I know that when I look back at life, I will not regret doing this. Either way I am a winner. If I succeed, then great and if I don't I will learn invaluable lessons which will helped me become a more knowledgeable business person. Life is about learning from both your achievements and your failures. There should be no 'Should have, Would have, Could have.' Just do it and have no regrets.
Fingers crossed let's see what happens…..
Thank you WE for the inspiration!
Do you want to write for GRIT?
Each article needs to be submitted to grit@womenempowered.co.uk on the 20th of the preceding month (eg an article for June should be submitted by 20th May). The newsletter will go out on the 5th of each month to our subscribers and will be uploaded on our website and our social media will direct to it.
All submissions should be between 400-700 words. They can be written in the first person where appropriate. They will be edited for content to ensure suitability. Please ensure they are verified with source if it contains factual content. If the topic is personal then please ensure that you have been mindful of others where appropriate and ensure your account is as accurate as possible. Articles submitted will be chosen at the discretion of the editor. Please also be sure to include a photo and your name as you would like to be credited (title / position etc if applicable)
2016 GRIT Topics
JAN 2016– My Fresh Start
Have you made a fresh start that has had an impact on your life? Has changing your career or relationship, a life event or moving abroad triggered an unexpected opportunity or made you reassess priorities? We want to hear how a fresh start has changed your life and your advice for others who may be contemplating a change.
FEB 2016 – What should we tell our sons?
Following our popular series on 'What should we tell our daughters?' during 2015 this year we want to hear your advice for our sons? Do you think there is too much pressure on boys to succeed? Are boys as likely as girls to be affected by gender stereotypes? How can the way we bring up our sons affect their future relationships with women? Please share your thoughts and views for our next generation.
MARCH 2016 – Mum's the word
To celebrate Mother's Day on Sunday 6th March this month is dedicated to all the women who arguably do one of the hardest jobs in the world! What 'words of wisdom' did your mother pass on to you? How did her views or values shape you into the person you are today? What have you learnt since becoming a mother yourself?
APRIL 2016 – The Bigger Picture
It is natural to focus on our immediate world. However what are the bigger global issues that impact us on an individual basis? Do you feel strongly about global politics, child poverty or human trafficking? We want to hear about any major global issue that you feel passionate about and how it impacts you.
MAY 2016 – Is it still a man's world?
Women today are excelling across multiple fields. Do you feel your gender has hindered or helped your career? Do you believe women now have as many opportunities as men or that women still take on the burden of childcare and struggle to 'have it all'? Do you feel less like a woman and more like a man in today's world? Please send us your views.
JUNE 2016 – We should talk more about …
This month we want to hear about any issue that you feel we do not discuss enough but should discuss more. This is your opportunity to have your say and raise awareness of any subject big or small.
WE needs YOU!
Thank you.